Lo bueno, lo malo, y lo feo: End-of-the-Year Reflections
Some of my favorite bloggers have been sharing end-of-the-year confessions and reflections, and got me thinking about the same. Mis clases locas, Musicuentos, Maris Hawkins, and Las clases de Stilson all have GREAT posts. If you– like me– usually limp toward the end of the school year, these honest and hilarious posts are the perfect read right now.
LO BUENO
1. READING NOVELS IN CLASS.
I cannot tell you what a good decision this was! We read Piratas del Caribe in Spanish I my Middle School elective, along with several homeschool classes, and Esperanza in Spanish 3. Esperanza was an easier read, which was perfect– good review and we were able to focus on great discussions together. I liked Esperanza, but LOVED Piratas. It was perfect for the end of the year, just when we needed fresh, exciting content. If you are moving away from the textbook and need good comprehensible input, buy novels. Now for next year, I can work backwards from Piratas for Spanish I and have a good idea of how to build stories up.
2. CONVINCING MY SCHOOL TO FORMALLY DITCH THE TEXTBOOK.
Yes! We did it. We aren't throwing them away necessarily, but I don't have to plan around them or use them at all. I sat down with my supervisor and showed her the ACTFL Proficiency standards, from which I'd be working, and she loved it. I also requested several novel sets for each level of Spanish, and was approved for everything. As a department of one, it's basically up to me to research, advise, and implement so this summer my to-do list is HUGE this summer. Thank goodness I have Camp Musicuentos to look forward to, as I plan plan plan.
To be honest, I used to look at the teachers who planned late into the night and all summer as weird, no-life nerds. Well, now it's me. But when you know you're onto something good, it's hard to stop, right?
3. SPANISH AT HOME.
Between blogging, TpT, and teaching 7 different preps, this year was busy. There was too much screen time, for sure. But I do think we at least did well speaking Spanish with our kids. They know tons of poetry and songs in Spanish, and our 3-year-old speaks very well. The 1-year-old understands everything, and has some words like por favor, agua, leche, and te amo down. It makes me really glad we committed to speaking Spanish from an early age, because by now it's more natural for me as a non-native. Even when my brain is fried, it's still kind've programmed to kids: Spanish.
LO MALO
1. TL IN THE CLASSROOM.
Okay, so it was better than previous years. But, I am a very-in-the-moment teacher and often forget my management systems. I was always forgetting about my euros (though they're still handy during specific activities) and I kept forgetting about my piñata thing. I had bought this pirate piñata to hand to students who spoke English, as a fun little reminder. If someone else spoke English, the piñata would get passed on, and whoever had the piñata at the end of class got a castigo. Great in theory, and for specific discussion times, but I usually only remembered it because the students said, "Profe, la piñata! because they wanted to get an unlucky friend in trouble.
2. BELL-RINGERS.
Ah bell-ringers, you are my nemesis. We started the year off strong, but halfway through the fall… not so much. Part of this was because I was moving away from the textbook and my grammar/vocab-based exercises, and didn't really have a replacement system in place. Gah– so many of my classroom management failures can be traced to not starting class well. I don't see my students every day, and I need to be better about creating an efficient, orderly, welcoming routine to set the mood and atmosphere the rest of class.
LO FEO
1. MY HOUSE.
My housekeeping definitely got the brunt of the chaos that this year was. Seriously– there were days if you'd knocked on my front door I wouldn't have let you in, I'd be so embarrassed. However- I will say I finally let go of some of my housekeeping guilt. Cooking and cleaning have been sad, sad, sad this year, yes. But I am giving myself more grace and remembering that for right now something has to go, and I'd rather it be the house.
2. OUR INTERACTIVE STUDENT NOTEBOOKS.
Oh my. The first year of interactive notebooks is CRAZY! I have a billion posts I plan to write on what I learned about them. I think the first year just is what it is. The students liked them, I liked them, but most of them turned out really sad. To do them well (and not feo), you really need a clear plan.
3. THE PROCESS OF THROWING OUT THE TEXTBOOK.
Okay, so have you heard the TPRS camp (whom I love), say "A bad day of TPRS is better than a good day of traditional teaching?" That may be true, but it also probably means they didn't watch some of my bad days. Thank goodness. I do not regret the decision to drop the textbook and move to a Proficiency-based, CI-driven classroom one bit. However, doing so has been chaotic, messy and disjointed at times.
Thank goodness for the school calendar, right? Thank goodness for an actual end-of-the-year, a summer ahead, and a fresh start in the fall. I am planning a ton of posts this summer giving you a peek into my new-and-improved interactive notebooks, philosophizing about CI and no textbook, and what I'm learning about teaching to proficiency.
Do you have any posts or reflections on the end of the year? Leave them below in the comments!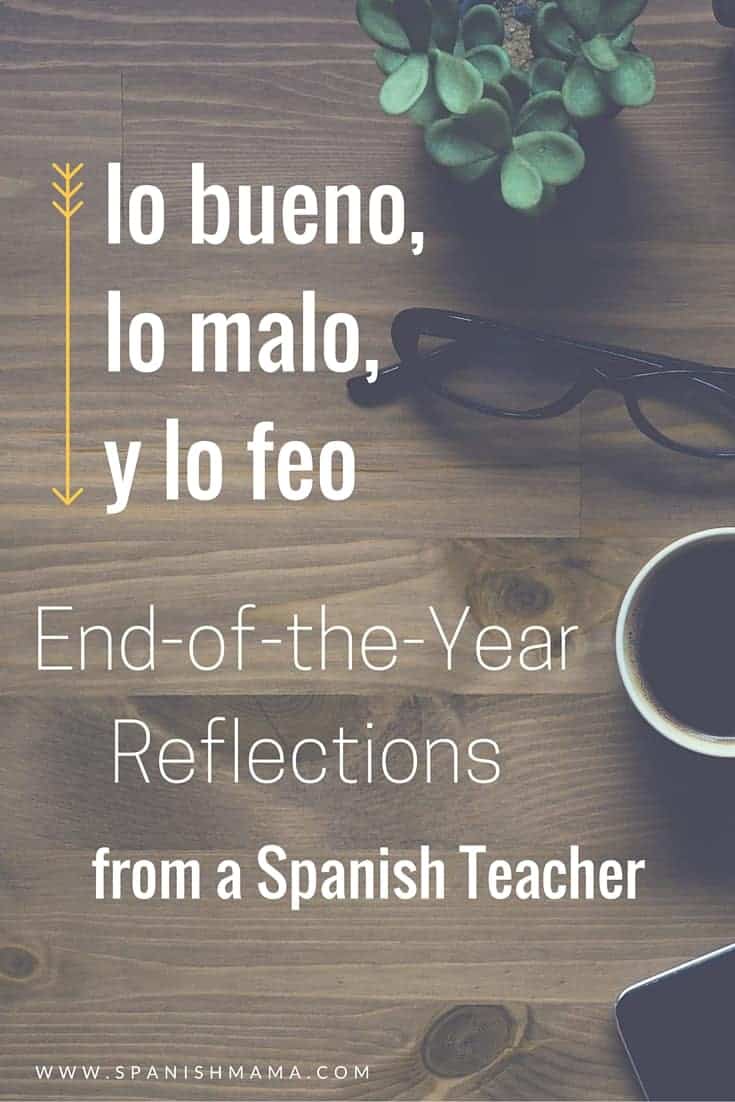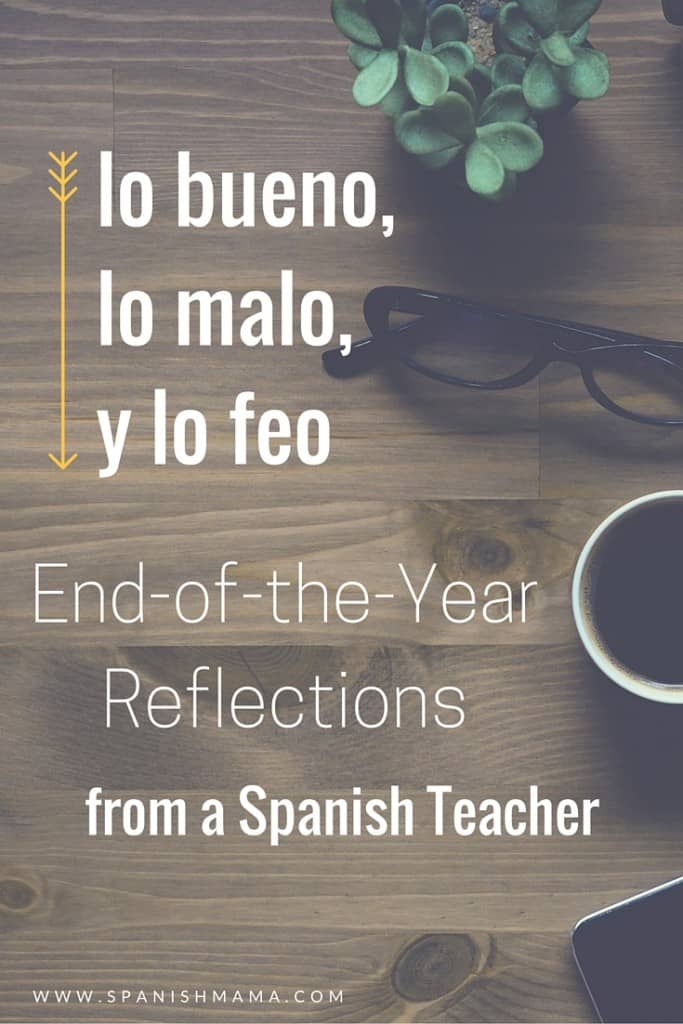 Join the newsletter
Want to stay in touch and hear from me weekly?

Sign up now and you'll get this free game set.