See below for specific verbs from El gato y la campana, as well as more resources I'm collecting for this fable. It is assumed that the súper siete (hay, es, está, tiene, es, le gusta, va a, quiere) have already been learned, and builds into vocabulary from El perro y su reflejo.
Verbs:
tiene miedo
tiene que
hace
pone
escucha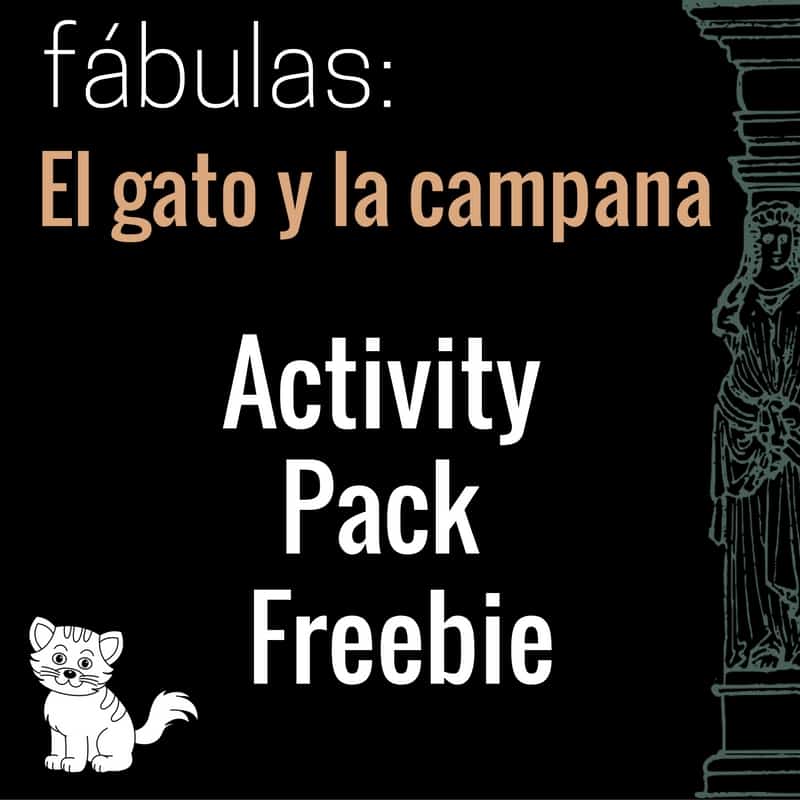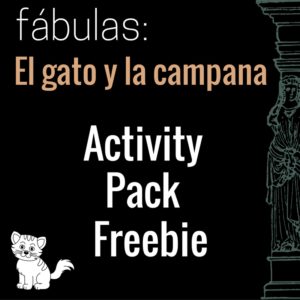 Access my FREE activity pack for El gato y la campana here!
Find activities, assessments, and review in this 14-page activity pack and 4-page guide. This will give you a peek into what resources are available for my fables series, and how you can get the most of the stories.