Things Bilingual Moms Do In Public
Inside: Thing only bilingual moms (and dads!) can do!
Mothering is interesting. So full of sweet moments!.. and also full of moments in which we would clearly choose teleportation of the entire family as our superpower.
Sometimes I think my kids save up those "special moments" for the grocery store, the playground, or the dinner table at somebody else's house. We react and handle things as best we can, hoping it's the right thing to do.
And sometimes, multilingualism saves the day. What can I say? Being bilingual– especially when you live in a fairly monolingual place– does give us some extra options.
You can't assume who speaks what around you, but it's confession time. Here are five things I've actually done as a bilingual mom. Dads probably do them too. 
1. MAKE DIRE THREATS IN THE MINORITY LANGUAGE.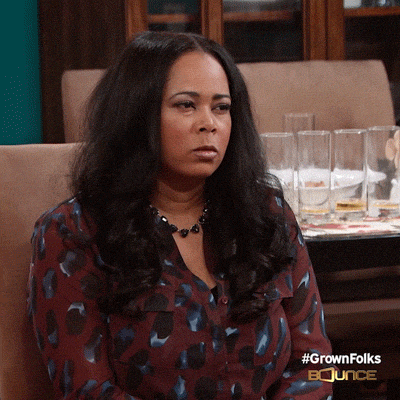 Er… I mean, redirect. Some moms have to rely on that look; we can straight up say what we need to say in that grocery store line. 
2. BRIBE OUR CHILDREN IN THE MINORITY LANGUAGE.
Bribery is universally frowned upon in the parenting world, even though I'm pretty sure everybody does it. The good thing is we can get away with it. Everybody around thinks we just repeated ourselves in a firm voice, and it magically worked. I'll take it!
3. REDIRECT OUR KIDS IN THE MAJORITY LANGUAGE (FOR THE BENEFIT OF OTHER NEARBY PARENTS). 
Here's a time to break out of the minority language: when your kids clearly need redirection, and you need all the other parents around to know you're on it.
"Honey, let that little girl have a turn too," exchange a smile with the mom across the playground, and you're good to go.
4. BREATHE A SIGH OF RELIEF WHEN OUR CHILDREN SAY SOMETHING RUDE(AFTER REALIZING NOBODY UNDERSTOOD IT).
Children say what they think: it's a fact of life. It can also be horribly embarrassing. When my son once remarked that a nearby man looked like a wolf, I just prayed that the gentleman was monolingual and took the chance to quietly explain why he has to be careful saying things like that. The fact that is was said in English (and hopefully not understood) helped me play it cool and make the most of that teachable moment.
5. TRANSLATE THE POSITIVE…
My three-year-old speaks whatever language she wants, in the moment. Did she just say something polite and adorable? Well, allow me to translate that for you.
…AND LIE ABOUT THE NEGATIVE. 
"OH MY GOSH you CANNOT say that out loud."
"He loves it. Thank you sooo much."
Don't judge me but yes, yes, yes I've done this one.
6. SAY SAPPY THINGS TO OUR KIDS WITHOUT EMBARRASSING THEM.
Kids too embarrassed to show affection in front of their friends? No problem if they're bilingual. You can sneak in all the mushy-gushy things you want as you drop them off at school. And maybe you'll get that "love you mom" back, even when they're "too old" to say it.
I love being a Spanglish family. Of course, Spanish and English are widely spoken languages, and I should probably get going on a third, more obscure language, if I want to use of these "strategies" more effectively. #goals
Like it? Pin it!