Here you can browse my collections of books in Spanish. Some books are authentic (written originally in Spanish, for Spanish speakers) and some are translated. I like to have both kinds around!
Reading is one of the best ways to develop language naturally, and every home or classroom needs a good stash of children's books in Spanish. They're far better than flashcards or worksheets, because they provide language in context. We lose ourselves in a good story. That subconscious state of mind is ideal for acquiring language!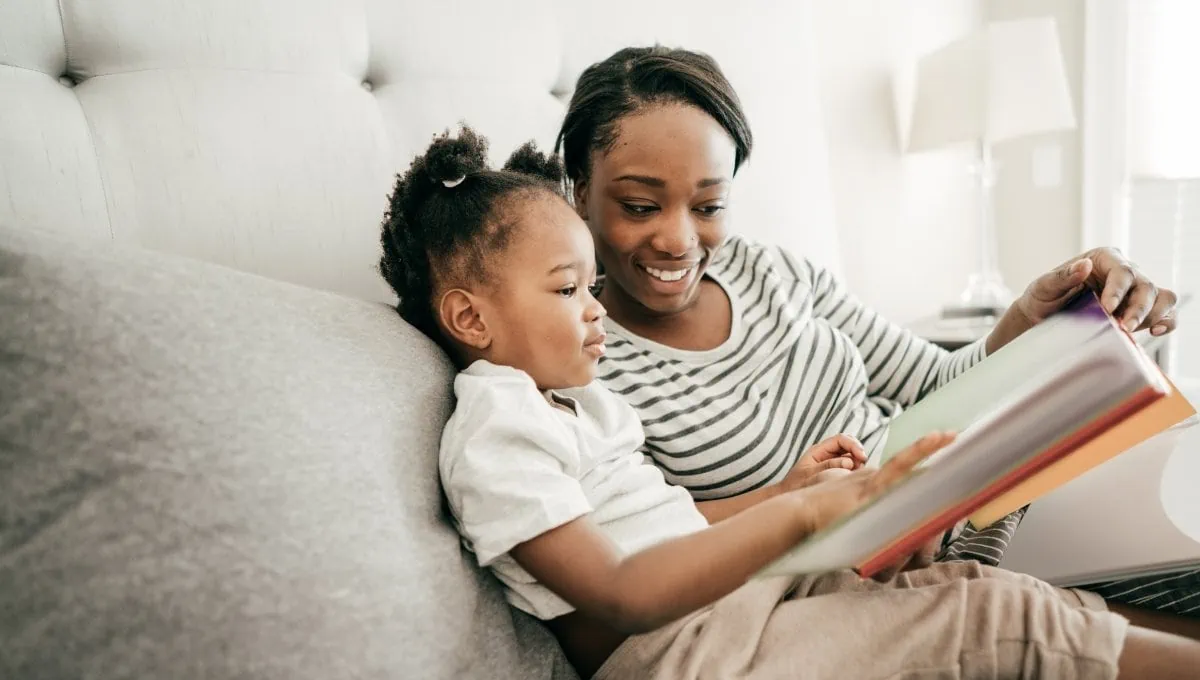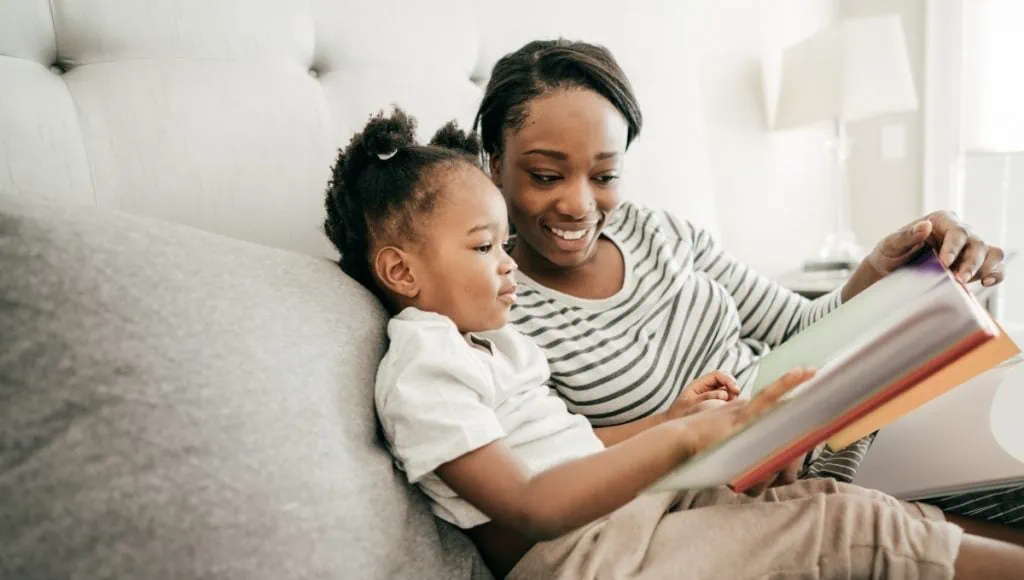 "There is massive evidence that self-selected reading, or reading what you want to read, is responsible for most of our literacy development. Readers have better reading ability, know more vocabulary, write better, spell better, and have better control of complex grammatical constructions."

— Stephen D. Krashen
As a non-native speaker, I rely on books in Spanish to help me deliver good input and improve my own language skills. As much as Spanish videos or music are great resources, nothing beats curling up with mom or dad and a good book.
Spanish Children's Book Lists
Here are the sections in case you want to quickly jump to a specific sort of list:

1. Online Books in Spanish (audio and ebooks)

2. Picture Books in Spanish

3. Chapter Books in Spanish

4. Themed Book Lists

5. Books on Bilingual Parenting

6. Tips for Using Novels in Your Spanish Classroom

---
Online Spanish Children's Books
---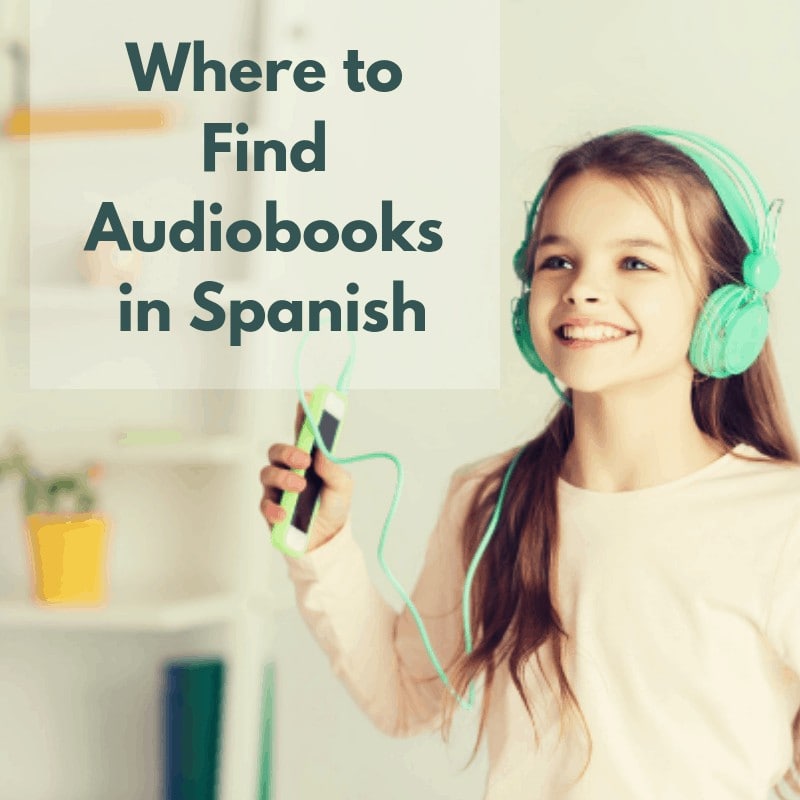 Spanish Audio Books for Kids
This collections of audio books includes a ton of free websites and apps where you can find quality stories and books in Spanish, for children. Some of the options include text for reading along, and other are purely audio stories.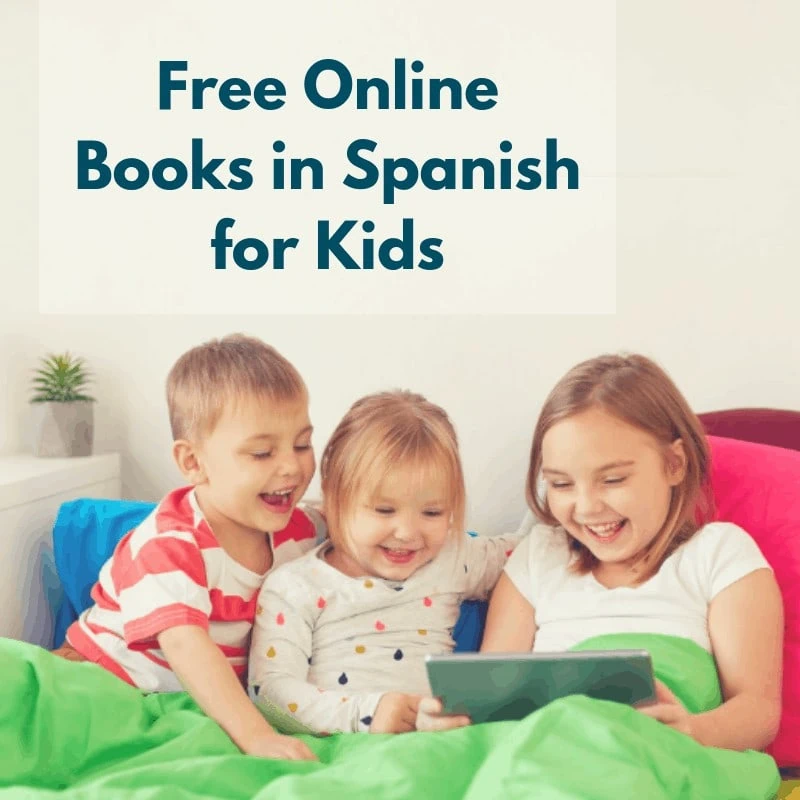 Free Online Spanish Books
While it's ideal to have physical books around, there are some great sites with online stories and entire books, too. this is especially helpful for teachers sharing sites for parents, and for families whose local libraries have limited options for Spanish-language materials.
---
Spanish Picture books
---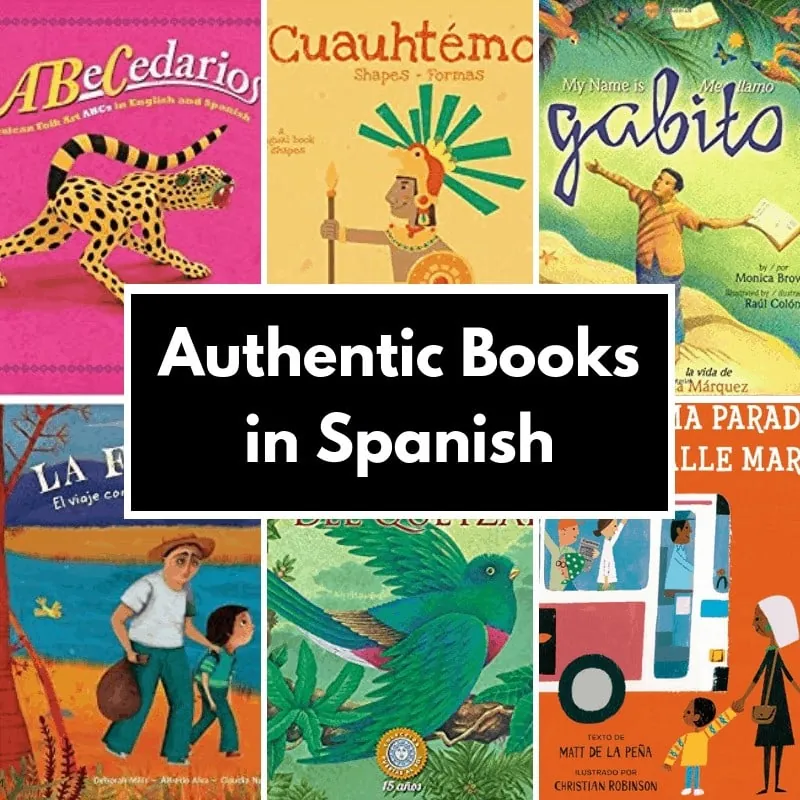 50 Authentic Spanish Children's Books
Many parents and teachers prefer books that were originally written in Spanish by native speakers, to ensure top quality text and cultural references. If that's you, you'll love this list of beautiful and authentic titles!
50 Bilingual Picture Books
Here you can find some of the most beloved and well-known English books, translated into Spanish for you and your little ones to enjoy together.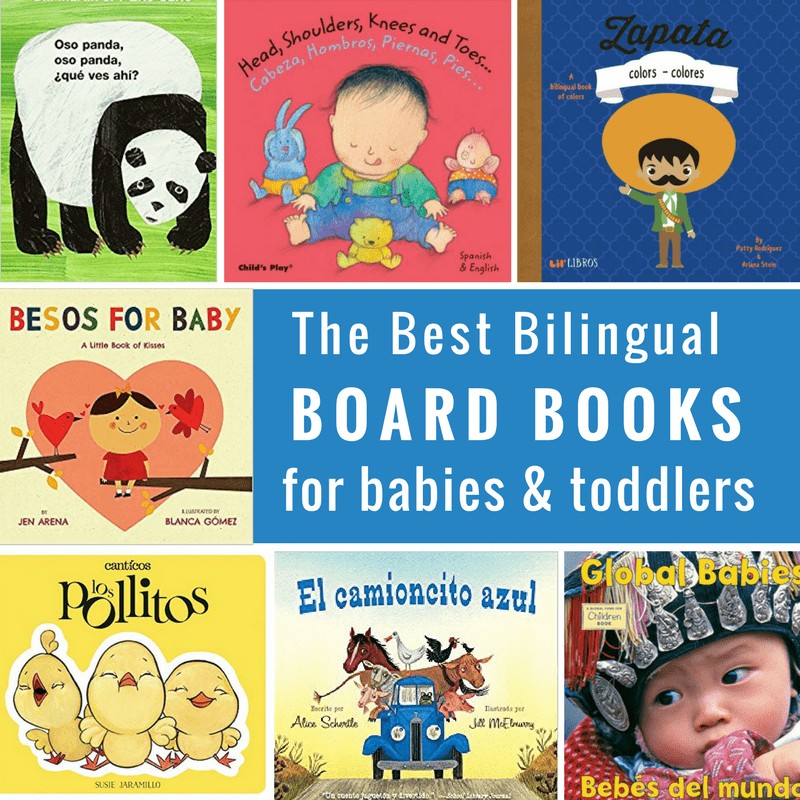 Spanish Board Books
This list of board books are great for babies and toddlers who need sturdy books for their Spanish time with mom or dad (or abuela!). I love this collection as gifts for bilingual baby showers too.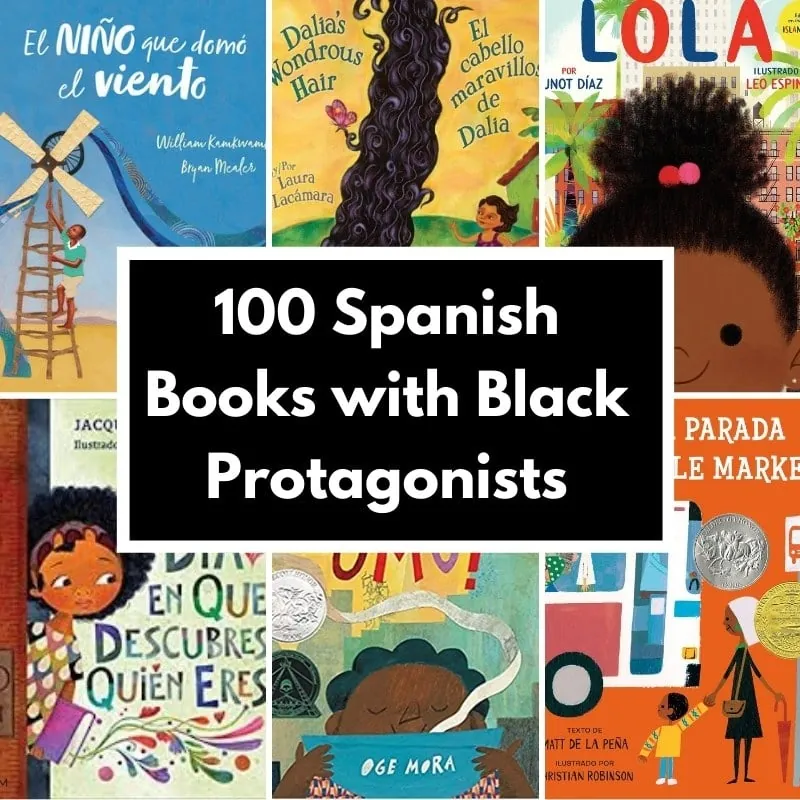 100 Spanish Books with Black Protagonists
This collection features main characters who are Black or Afro-Latino. Some are biographies and non-fiction titles about history or anti-racism, and others are just good books that celebrate and star Black main characters.
---
Spanish Chapter Books
---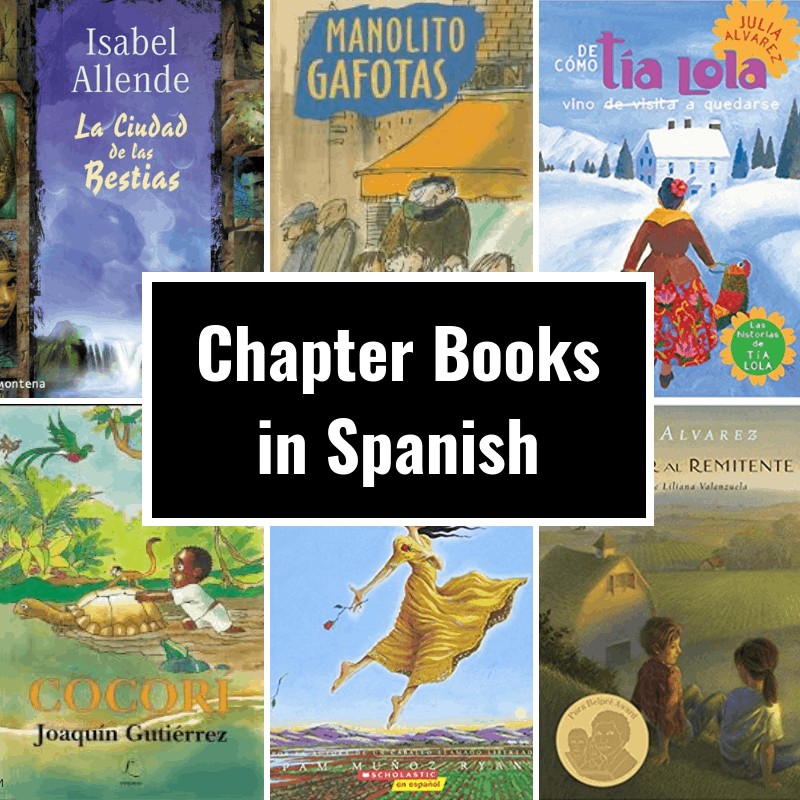 Spanish Chapter Books
This is a collection of YA books originally written in Spanish, by native speakers. If you have older bilingual kids or advanced learners, these chapter books are great reads.
---
Themed Spanish Book Lists
---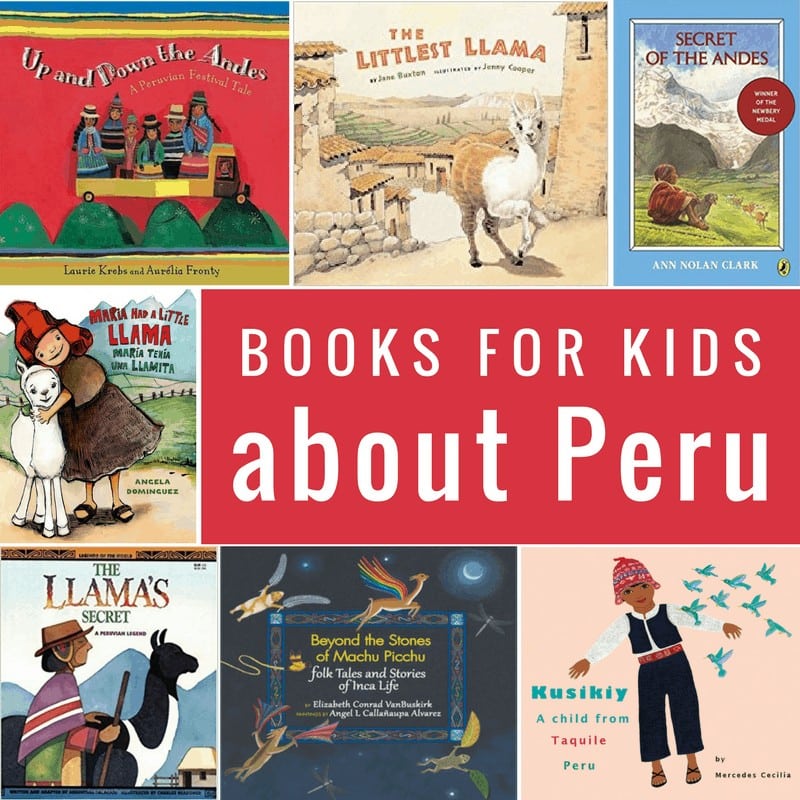 Books About Peru
Travel to Peru (in Spanish!) with this list that includes both picture books and chapter books. Some are nonfiction books for learning facts about Peru, and others are stories set there.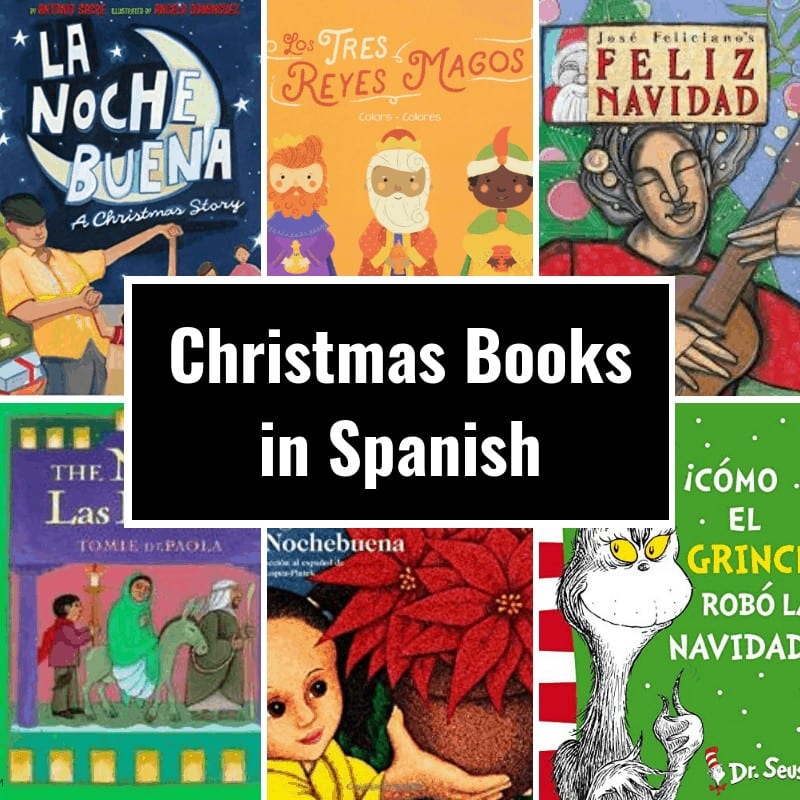 Spanish Children's Books for Christmas
Travel to Peru (in Spanish!) with this list that includes both picture books and chapter books. Some are nonfiction books for learning facts about Peru, and others are stories set there.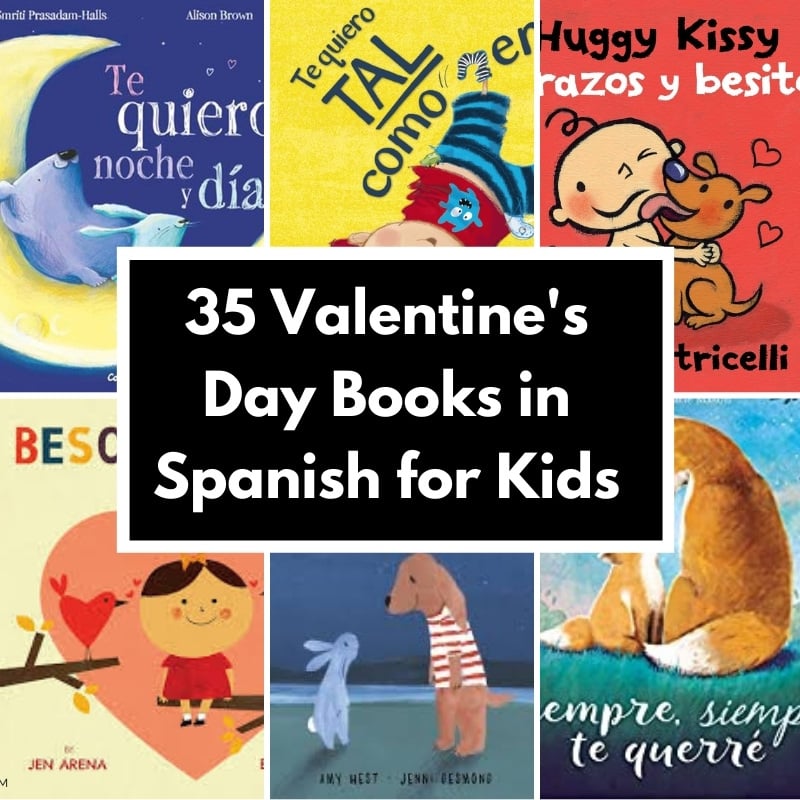 35 Spanish Children's Books for Valentine's Day
This list includes books that are all about love, friendship, and family, in Spanish!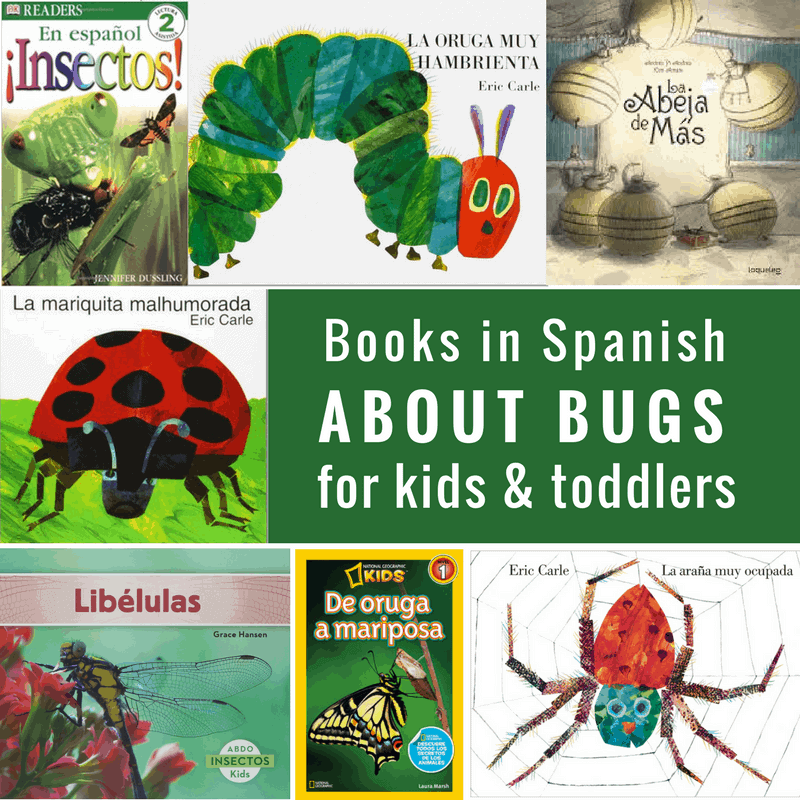 Spanish Books About Bugs
Learn all about bugs with these stories (both fictional and non-fiction), for all ages!
---
Bilingual Parenting BOoks
---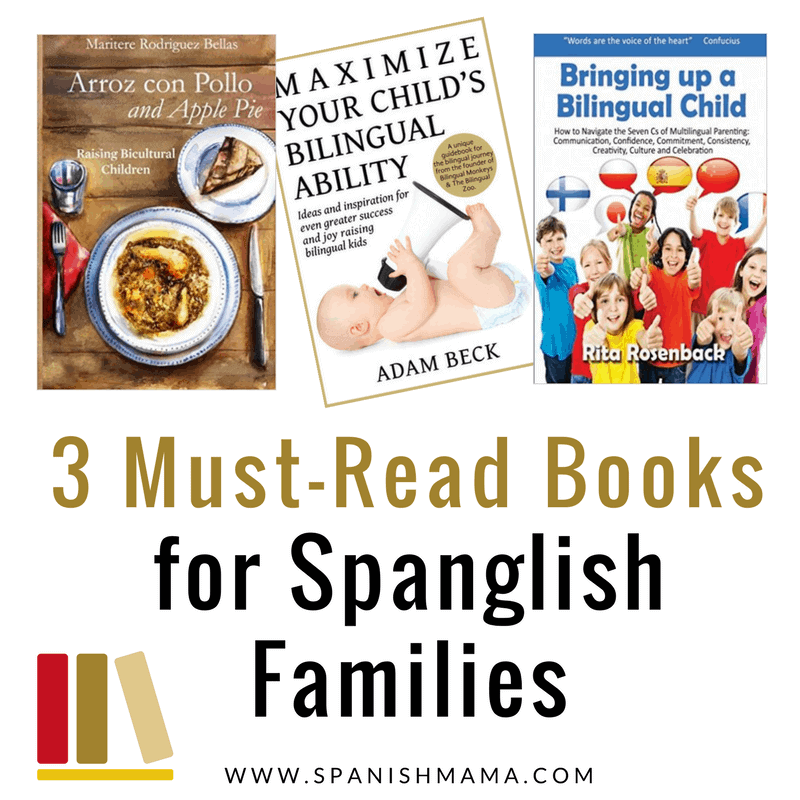 Books for Parents
This post reviews my favorite books for Spanglish parents and families, books that offer advice for raising bilingual children and being a bicultural family.
---
Tips for using Novels in Spanish Class
---
Reading is perhaps *the* top way to increase fluency in the target language. Read about why learner novels changed my teaching, and check out the podcast from Language Latte for a comprehensive look at reading in our language classroom.
If you are looking for a list of novels and where to get them, try this Google Doc of Spanish novels by theme, and Spanish learner novels categorized by level.
NOVELS IN THE LANGUAGE CLASSROOM