Persona Especial Interviews 101: A Beginner's Guide
Inside: The basics of teaching Spanish with Persona Especial Interviews.
Special Person Interviews have become a popular activity among language teachers in recent years, for good reason. They're an excellent community-builder, and through them students are exposed to high-frequency phrases over and over, in a high-interest context.
If you mention "comprehensible input" (CI) to a group of Spanish teachers, you're likely to get a mixture of reactions. More often than not, someone will mention those "crazy stories" and how CI just really isn't for them because that sort of activity isn't their personality.
It's important to remember that CI doesn't actually equal crazy stories. Comprehensible input is a thing (messages the students understand), not a technique. Today we're talking about Persona Especial Interviews, a student-centered teaching technique that falls under the CI umbrella. It may feel more natural and relaxed to many teachers than other techniques, so it's perfect for those dipping their toes into CI.
Related: More comprehension-based tips and strategies for teaching Spanish.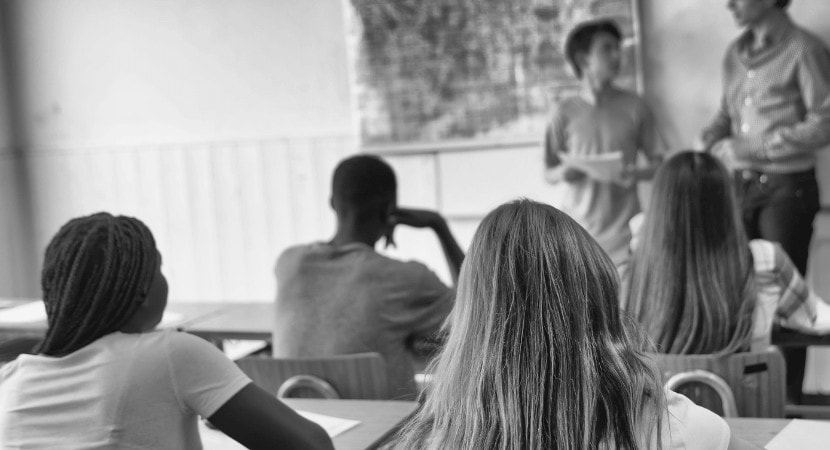 Persona Especial was originally formulated and brought to the language teaching community by Bryce Hedstrom, who explains his process for interviews on his site. I'm going to share a breakdown, demo videos, and more links here as well, but be sure to check out his cornerstone post on the topic.
WHY DO PERSONA ESPECIAL INTERVIEWS?
So, what is Persona Especial? It's essentially a series of interviews that the teacher does with individual students, in front of the whole class. The idea is to find out more about that student and get to know them, while staying in the target language and keeping it comprehensible. This follows the idea of centering your lesson plans on your students, making them your Spanish curriculum.
(This is part of the brilliance of Persona Especial – you will notice that the goal is completely communicative: it's not "we will practice get-to-know-you conversations," or "we will develop conversation around form like gustar and tener." The goal is genuinely to get to know the students in the classroom. As the class listens to the interviews and participates, they'll pick up lots of high-frequency phrases.)
THE PROCESS
The interview itself can be completely adapted to your classroom setting. The teachers guides the complexity of language, adapting to the proficiency level of her students. Most teachers incorporate common questions like name, age, interests, hobbies, talents, some home life details (be sensitive here, of course), future goals and dreams, and favorites. The interview process usually looks like this:
One student volunteers or is chosen to come to the front of the class (or speaks from seat).
The teacher asks the student a series of get-to-know-you questions, in the target language.
The student answers in the language (teacher supports as needed).
The class listens and/or takes notes.
The teacher asks follow-up questions or confirms answers with the class and/or student.
The interview is recorded in some form (by the teacher or another student).
The class later takes a follow-up quiz based on the interview.
Be sure to take a look Bryce Hedstrom's cheatsheet with an extensive explanation of his process for doing the interviews, that details that steps, setup, possible questions, and teacher vs. student responsibilities.
Many teachers also use a slideshow or poster to help guide the process and give the students support to answer the questions in Spanish. Another option is to have the class take notes as they listen, and give a simple quiz after several interviews to make sure you have everyone's attention during the interviews. For example, you can do 2-3 interviews in a week and give a quiz on Friday.
You can also take notes (or assign a high-level student to take notes), type up a summary of the interview, and use it as a reading the next day or later in the week.
MORE RESOURCES
Here are some more resources for developing your Special Person process:
For teachers who would like to incorporate the ideas into PreK and Elementary classrooms, I also created a set of posters to serve as a visual guide when working with young students.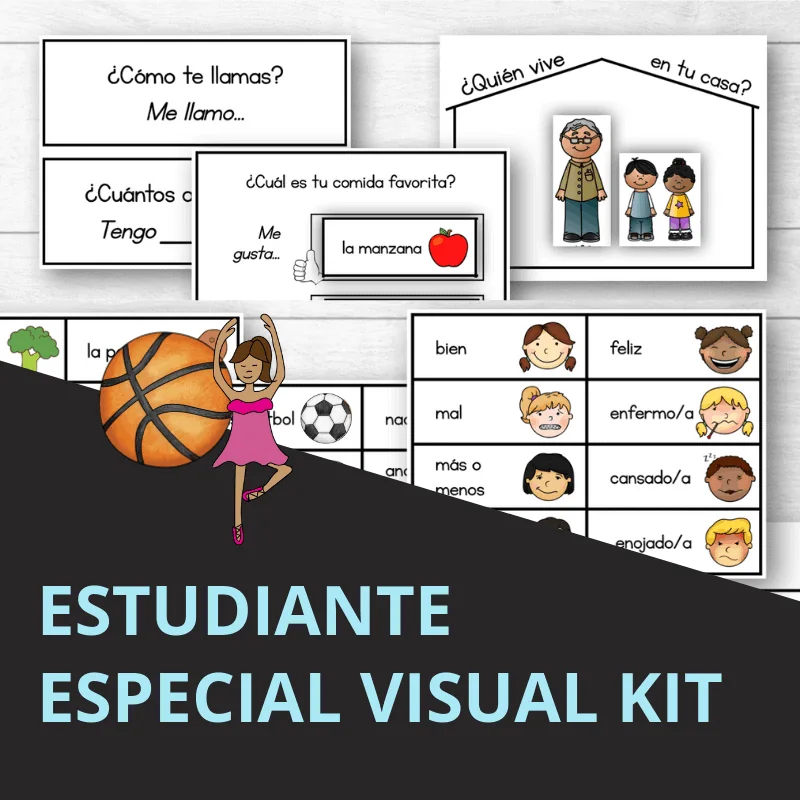 The success of the Persona Especial interview process depends a lot on the teacher, of course, as you ask follow-up questions, turning the to class for confirmation and checking for comprehension, and gauges interest. Your level of enthusiasm and interest will be contagious!
If you still need some help picturing how this process works, try the following videos that show Special Person Interviews in everyday Spanish classrooms!
PERSONA ESPECIAL DEMOS
SPECIAL PERSON INTERVIEW WITH COURTNEY JOHNSON:
SPECIAL PERSON INTERVIEW FROM CYBER PROFE:
MASCOTA ESPECIAL INTERVIEW FROM SARAH BRECKLEY:
(Perfect for classes who already know each other well from previous years!)
PERSONA ESPECIAL INTERVIEW FOR ELEMENTARY WITH ERICA PEPLINSKI:
PERSONA ESPECIAL INTERVIEW WITH COMPREHENSIBLE RVA:
I hope these resources are helpful as you explore the Persona Especial process! If you have more ideas to add, please let me know in the comments below.
Like it? Pin it!