Need some guidance for teaching preschool Spanish? You're in the right place!
Young children are the perfect age to soak up a new language. I'm currently raising my own three kids bilingually, and have taught classes to this age group as well. It's never too late to start, and 3-5 year olds are really fun to teach!
In this post I've compiled my favorited strategies for you.
To get started in learning Spanish together, you Can Do three things:
1. Outline some beginning topics.
Take a look at my preschool curriculum outline and use it as-is or adjust as needed.

Create a list of topics your preschooler is really into (trucks, animals, etc.) and use that to guide your themes.
2. Gather some basic resources.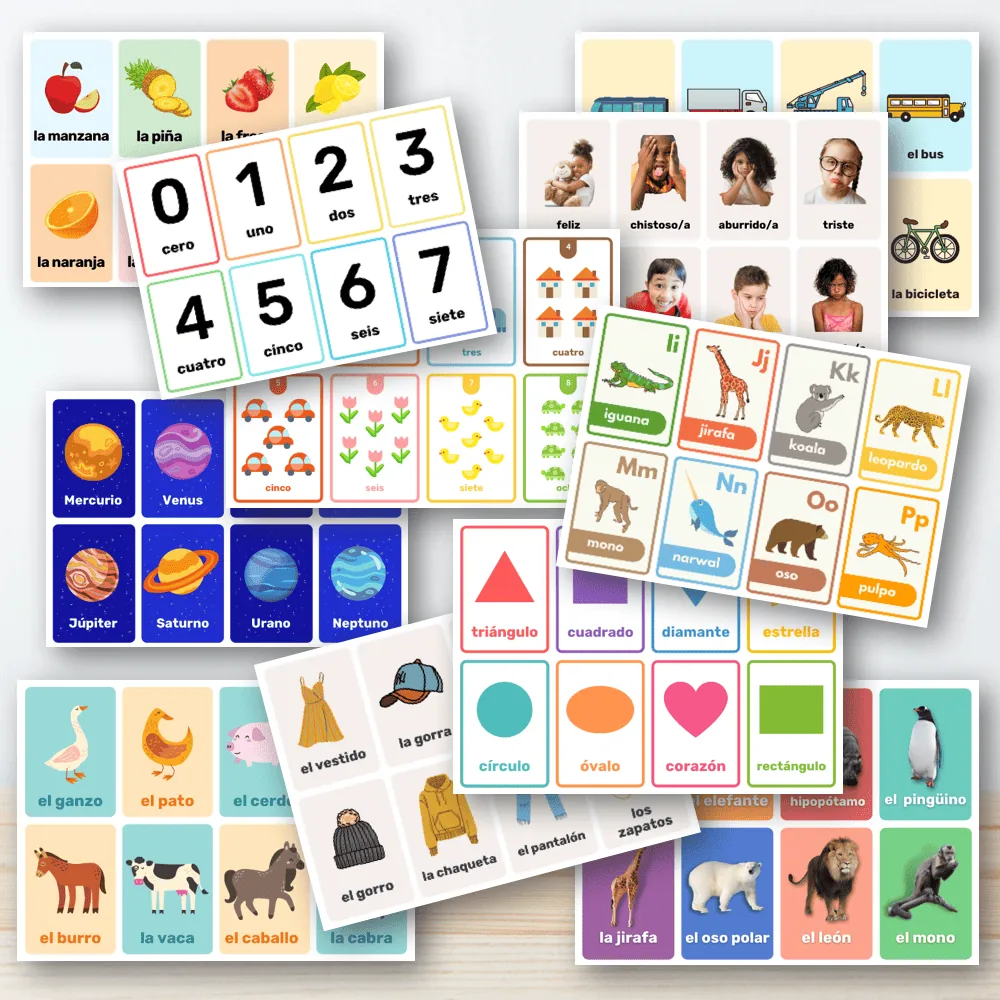 Even if you don't speak Spanish fluently, you can listen to songs and learn together.
Choose a few songs to practice and listen to together.
(I have a database of Spanish songs on YouTube ready for you!)

Download free Spanish flashcards to post around the house or use for practicing.

Get some simple books in Spanish to read together (the Richard Scarry Best Word Books are great to have on hand).
If you want a full curriculum, you can see my first sample unit here.

3. Create a routine.

Pick a time of day or certain days of the week to start learning!


Related: Is It Too Late to Teach My 4-Year-Old Spanish? (From a Native-Speaking Mom)
If you want more information how to teach Preschool Spanish, read on for tips and resources on teaching Spanish to toddlers, preschoolers, and early elementary students.
Content:

1. 8 Tips for Teaching Preschool Spanish Lessons

2. 10 Activities for Preschool Spanish

3. Sample Preschool Spanish Routines

4. Spanish Mama Preschool Curriculum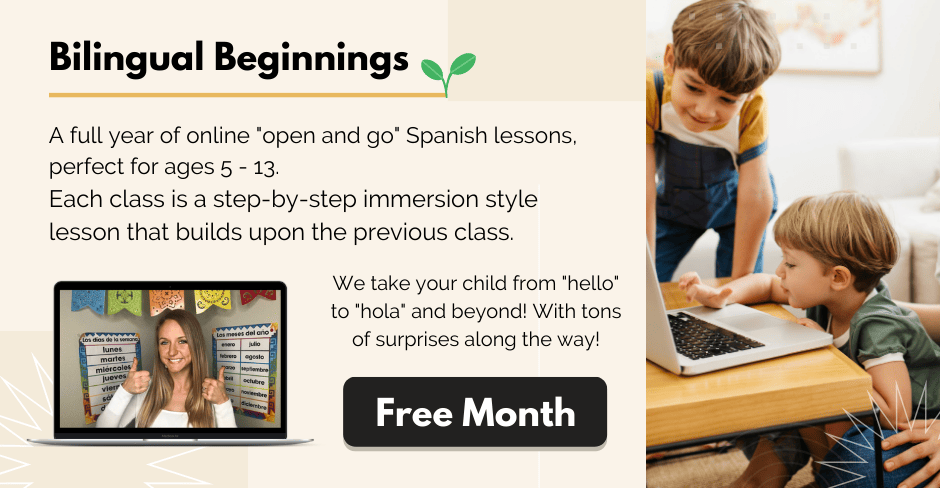 TIpS for Teaching a new Language to Kids
The most important thing is providing lots and lots of comprehensible input, in context. Comprehensible input is simply language they understand. You want to fill their little minds with Spanish, but not simply "flood" them with it. (That just gets processed as noise.)
What does this look like?
1. Go in with realistic expectations.
Remember that studying Spanish a few hours a week or less can't compare to the experience of a bilingual child. That's ok, though: every bit of Spanish your child picks up is a gift and so good for them!
2. Keep it Short
Obviously, toddlers and preschoolers have short attention spans. Switch up activities often and alternate calming and more active activities.
3. Move, Move, Move
Incorporate movement whenever possible. If you are learning animal names, act out the animals as you say them. Dance to the songs and work the wiggles into the learning.
4. Input Before Output
Just as a baby can understand you before they can speak, most kids will understand more Spanish than they can produce. That's normal and okay! Don't expect them to speak too early, unless they want to.
At the beginning, ask questions that only require one word answers: Do you like apples or bananas? ("Bananas" or even pointing- which will later turn into "I like bananas.") Is this apple red? ("Yes" or "No"– later they can learn to say "No, it's green!")
5. Visuals and Gestures
Children do best with lots of visuals and objects. You always want to stay comprehensible, using gestures and pictures to support the Spanish they're hearing.
6. Review, Review, Review
Whenever you move onto a new lesson or topic, don't forget to continually review what your kids or students already know and keep recycling old activities.
Repetition of words and phrases is key as well. You know how you used to study something for a test and forget it immediately after? We don't want that. Hearing language in a variety of contexts is key to making it stick.
7. Keep it Fun
Kids learn best when it feels like play! Be silly and pour on the praise.
The next section has lots of practical ideas for making Spanish time fun.
5 Practical Activities for Preschool Spanish lessons
What's the difference between teaching Spanish to a preschooler and an older student?
Young children learn a second language much the same way they learn their first: through songs, stories, talking, and playing.
Here are some of my favorite ways to teach toddlers and young children.
1. Songs
As mentioned above, I have a database of Spanish songs on YouTube organized by themes. Music is so simple and effective.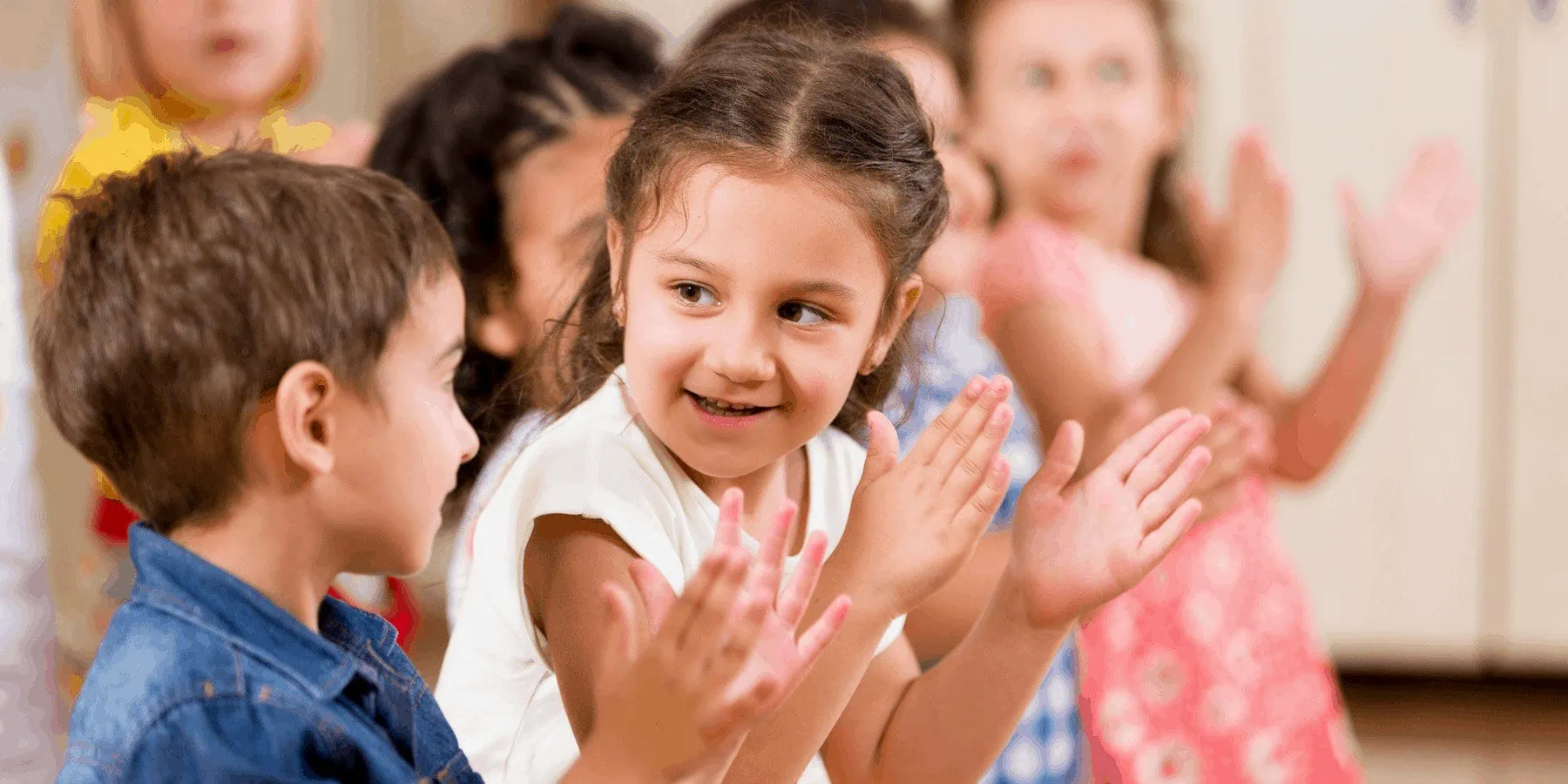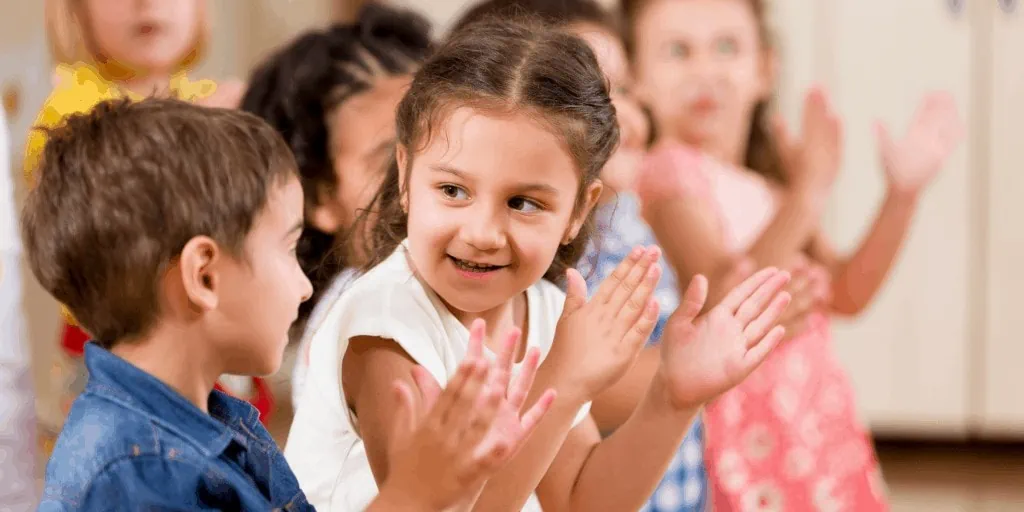 2. Games
Preschooler love simple games, and you can keep their attention longer with a good game. Think Bingo, Memory, Simon Says, guessing games, etc.

Grab a printable list of my Preschool Spanish games here for all kids of fun ideas!
3. Real Objects and Pictures

Arm yourself with pictures, toys, or objects for every lesson. Young children love to touch and feel.
Remember that their comprehension comes before speaking. If they're learning some foods, for example, you can practice with play food, where you name the food. They have to grab the correct one and pretend to eat it.
Adding in some puppets or stuffed animals into your lessons can help keep kids' attention as well.
4. Incorporate Play
Especially if you're working with toddlers, sitting down with them and talking about their play/narrating it can be very effective. Instead of just counting, get out the blocks and count while you make a tower.
If you have a child into vehicles, for example, you can sit down with a box a cars. Interact with them in Spanish (to the best of your ability), "Do you want a yellow car or a red car? Wow, this car is fast! Let's line up 10 cars. One, two, three, four, five…
5. Stories
Stories are a perfect way to acquire language in context. If you teach the most high-frequency verbs (such as goes to, wants, says, likes), you are well on your way to good stories. You can make up your own or see my sample unit that includes comprehensible stories written and illustrated for you.
*If you have eager parents or children who want more, definitely encourage them to read books, change screen time to Spanish, and listen to music! It won't hurt to hear a "flood of Spanish," it just isn't the most efficient way to make use of class time.
Example Preschool Spanish Routines
Here are some example set-ups to help you figure out what is best for your situation. Kids, schools, and families are so different that you'll want to always be observing and making adjustments as needed.
30-Minute Lesson With a Group:
Welcome and warm-up – 5 minutes.
(Review greetings, do the Buenos Días song, or a another review.)
Mini-lesson – 5 – 10 minutes.
(Input: introduce new words, short story, teach a new song, etc.)
Brain-break if needed – 2-3 minutes.
(Song, act out words like run, jump, dance, etc.)
Follow-up activity – 5-10 minutes.
(Game like Bingo, Go Fish, etc., craft, coloring, etc.)
Wrap-up – 5 minutes.
(Watch a video song, good-bye song, review song, or quick review game like Simon Says, etc.)

20-Minute Lesson at Home, 2x a Week:
Welcome and warm-up – 5 minutes.
(Buenos Días song, quick review like numbers, colors, etc.).
Mini-lesson – 5 – 10 minutes.
(input: introduce new words, short story, read a book, etc.)
Follow-up activity – 5-10 minutes.
(game like Bingo, Go Fish, etc., craft, coloring, etc.)
I like to plan like this, with lots of activities in my back pocket. If something bombs or finishes early, I move right along to the next one.
Bottom line: know your students and do what works. if you have a group with longer attention spans, go for it!
If you are telling a story and totally have their attention, don't stop just because 5-10 minutes are up. If you're playing a game and they're begging for another round, why not?
If they are obsessed with "Where's the Button?" or Bingo, finish every class with that as a treat.
Spanish Mama Preschool Curriculum
If you would like materials prepped for you, try out my Preschool Spanish curriculum. My units are story-based, provide lots of hands-on activities, game, and printables.
You'll also get narrated videos and audio to help non-native speaking parents!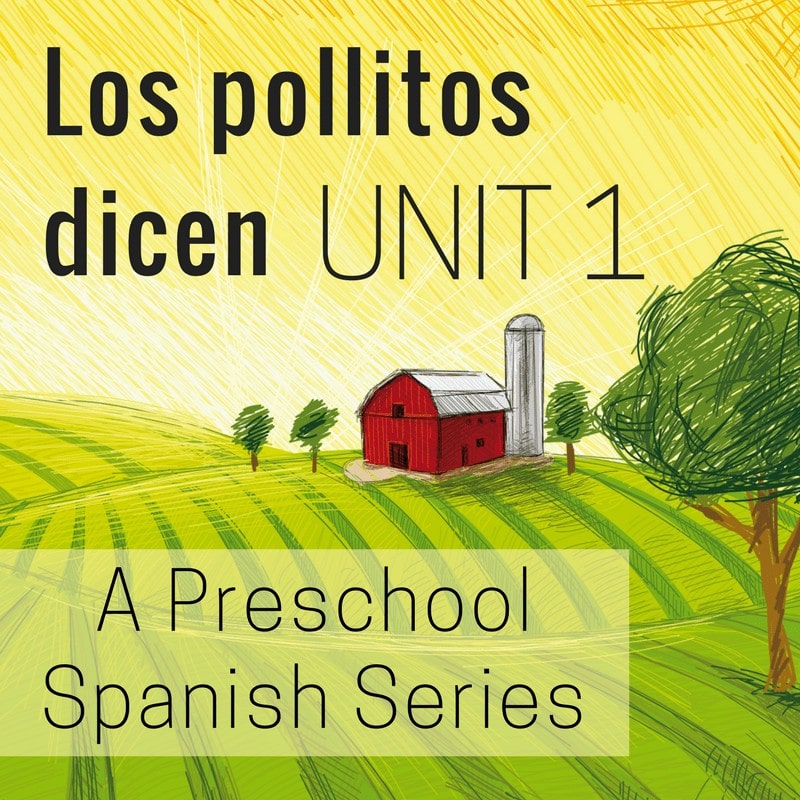 Try out the first unit for free: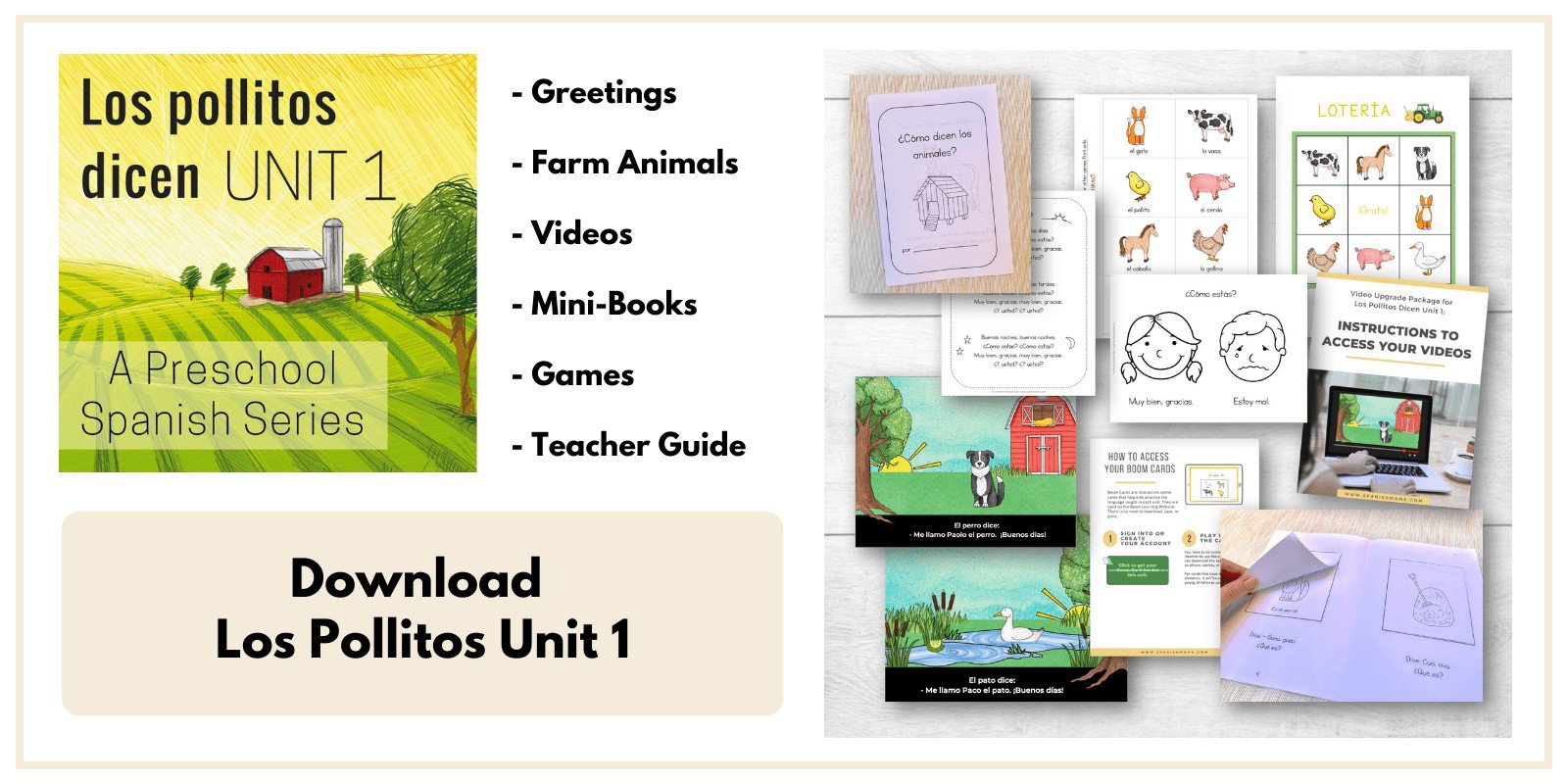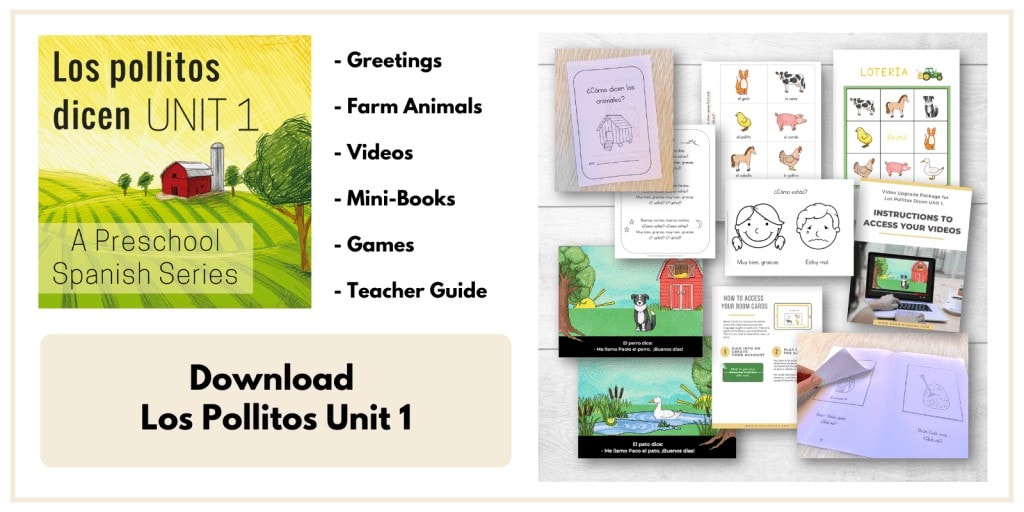 ---
"Last year was my first year to teach students younger than 6th grade (I've done middle school and high school) and I had a homeschool group of kids ranging from 4 years old to 3rd grade! This material was meaningful to ALL of the ages and i was able to adapt some activities for the youngest when necessary. Eased my anxiety about how to teach younger ages because the lessons were so well organized and explained and I had PLENTY of material to use each lesson. Thank you!"
---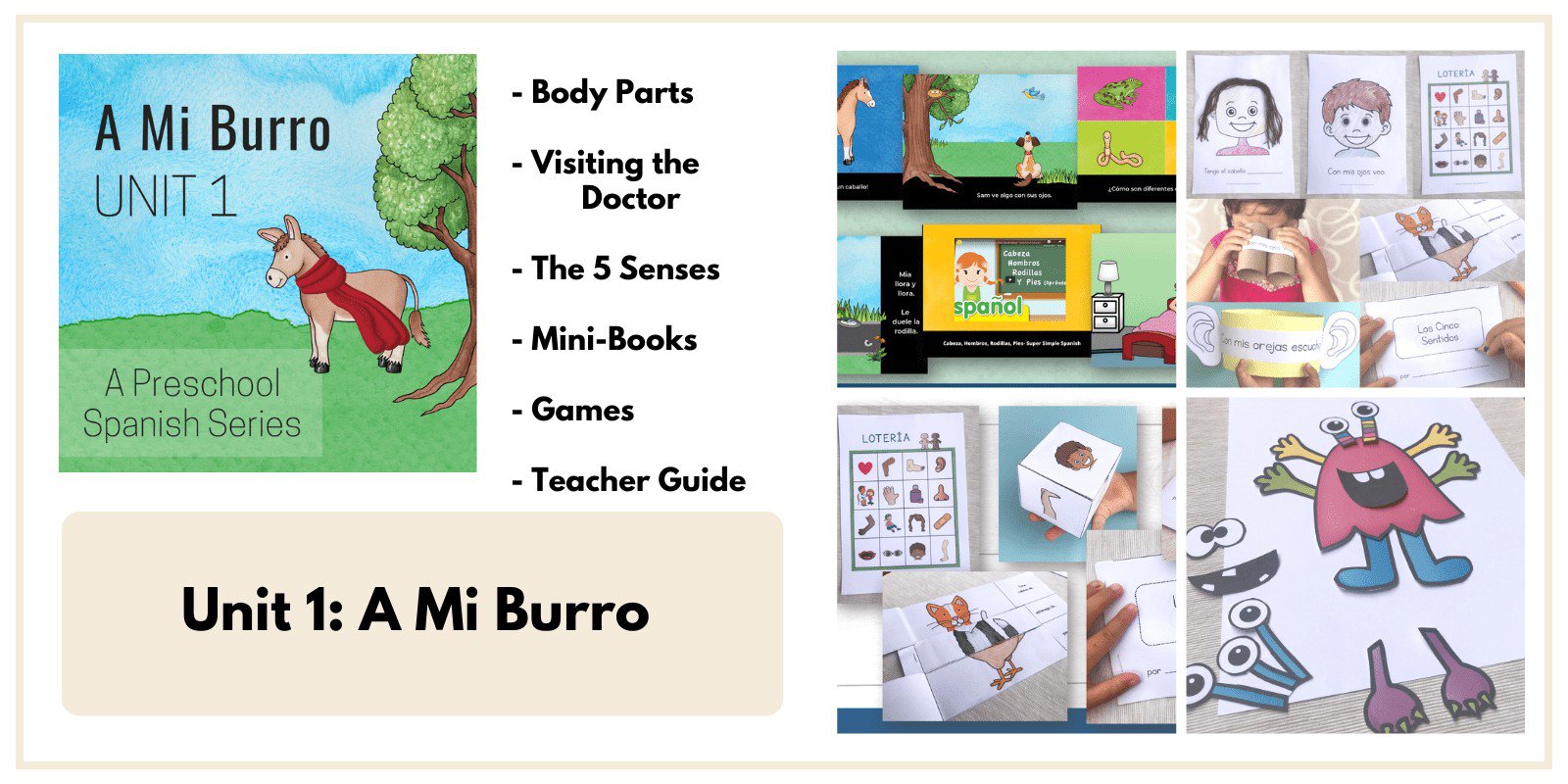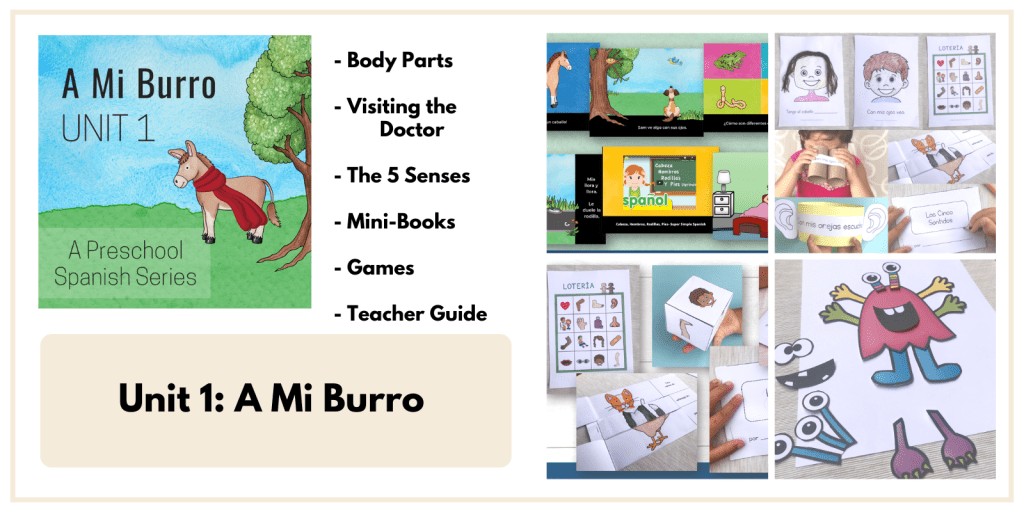 ---
"My child was not able to enroll in a Spanish pre-school program so I (native Spanish speaker) used this to introduce him to academic pre-k concepts in Spanish. He had a smooth transition into a Spanish kindergarten."
---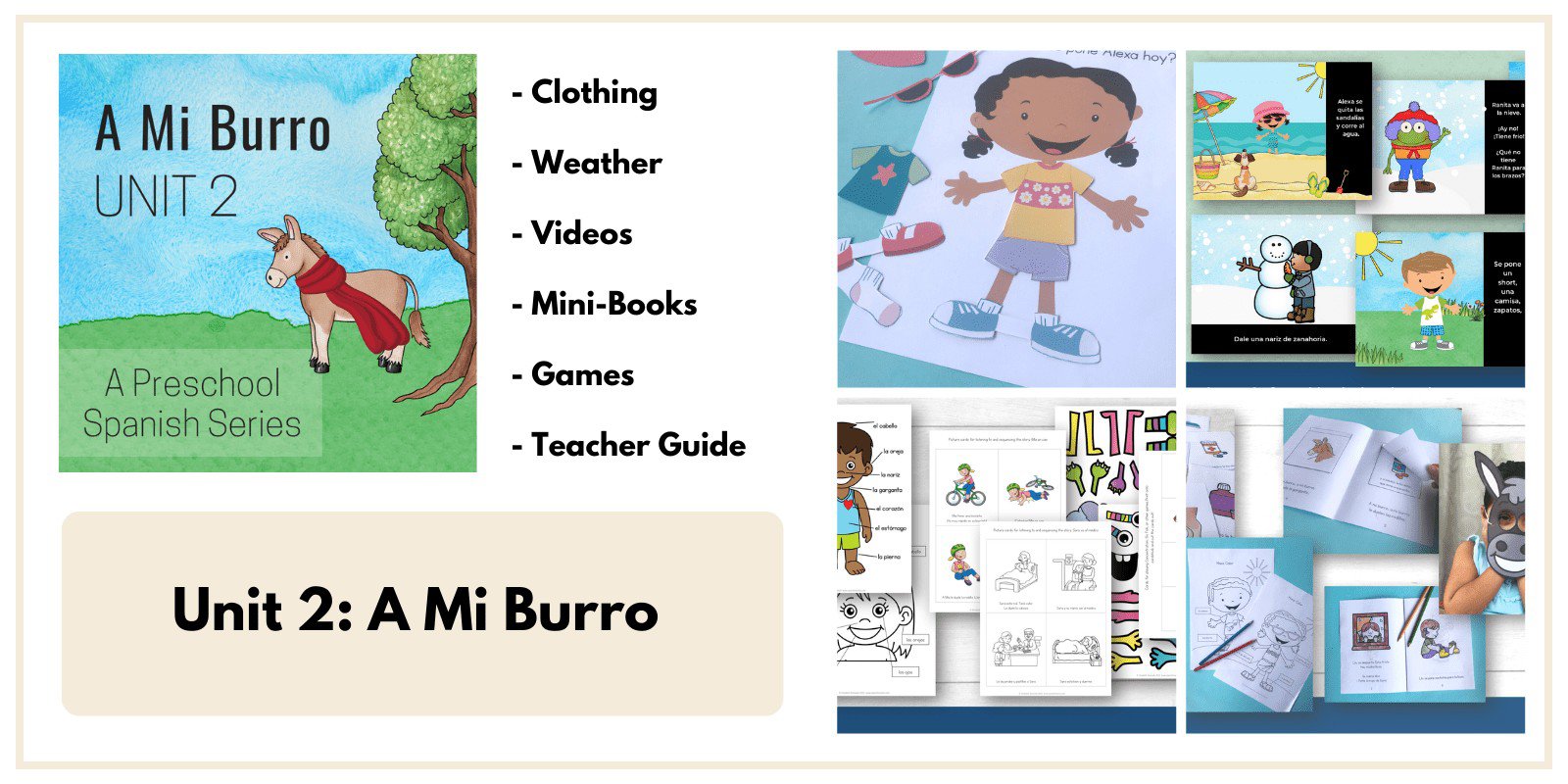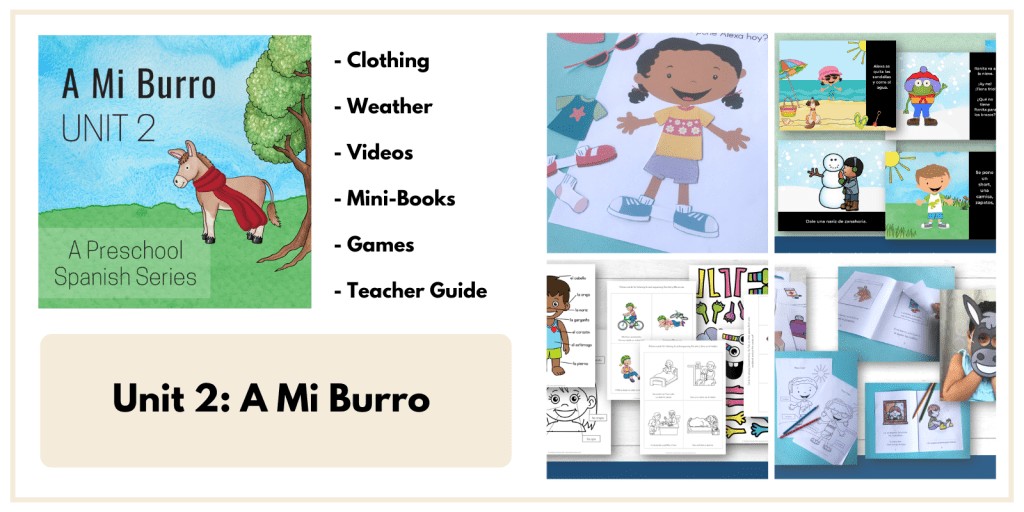 ---
"This resource is beyond wonderful! My students loved the activities, I loved how easy it was to use and prepare, the parents loved the QR codes on the books. Just what was needed to make this crazy year a little more manageable!
---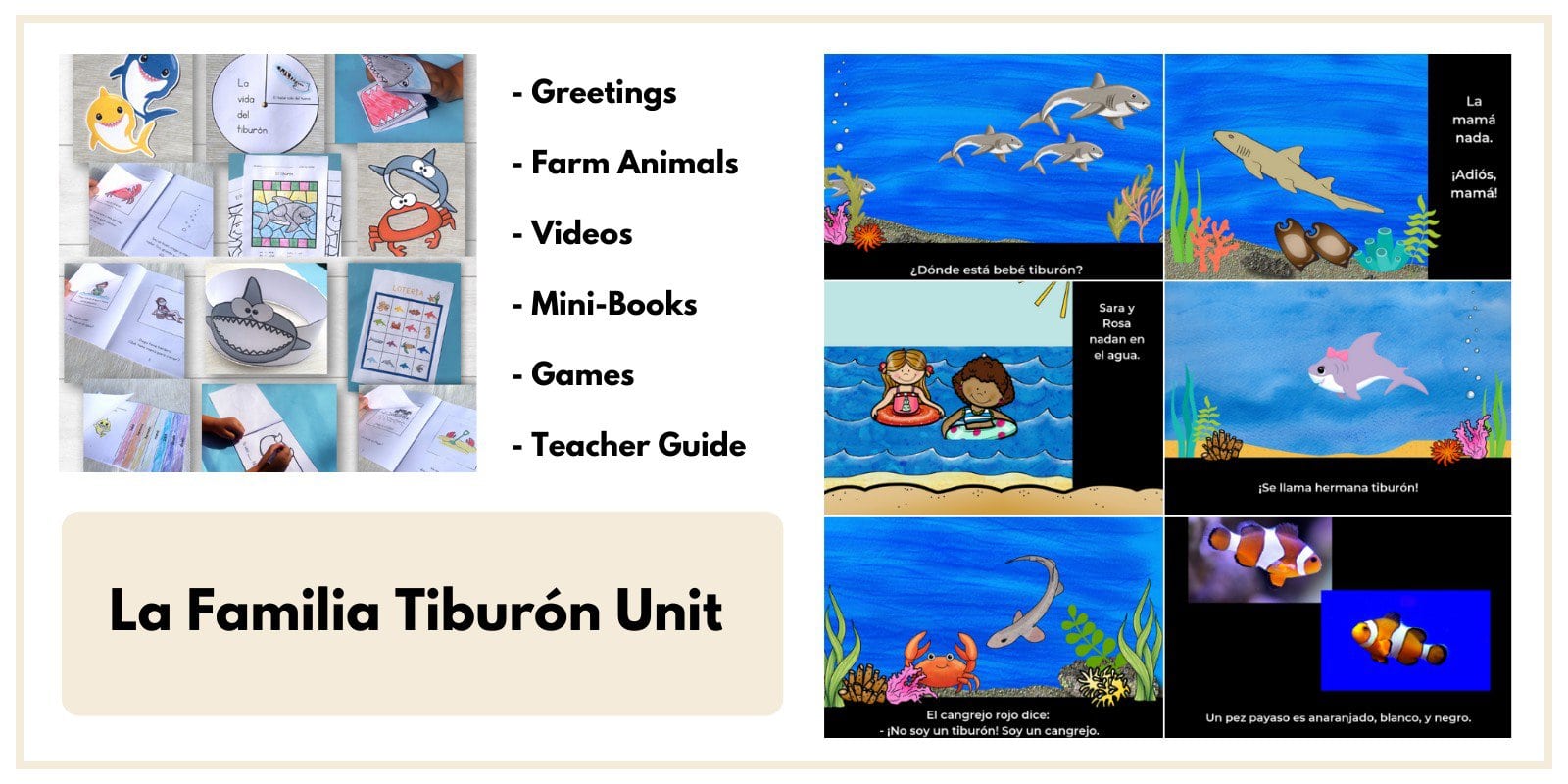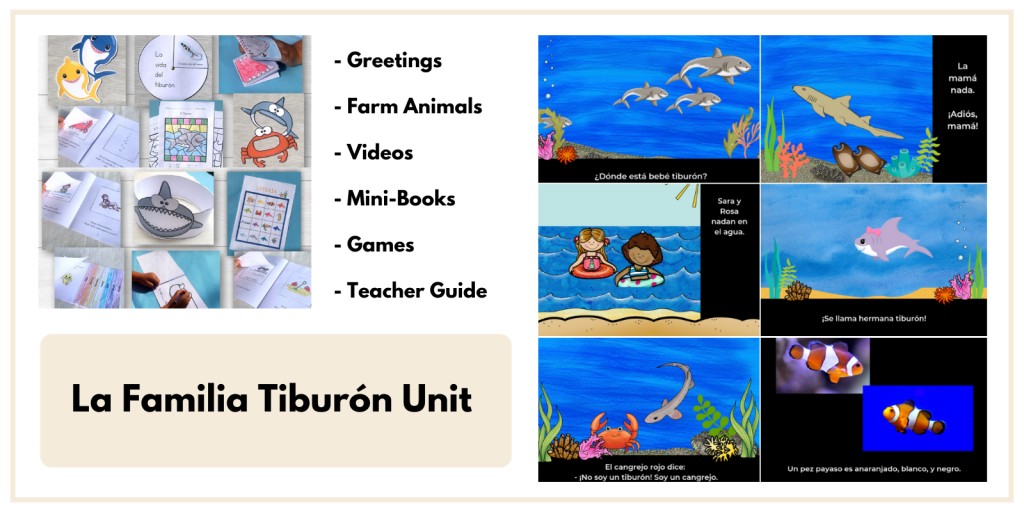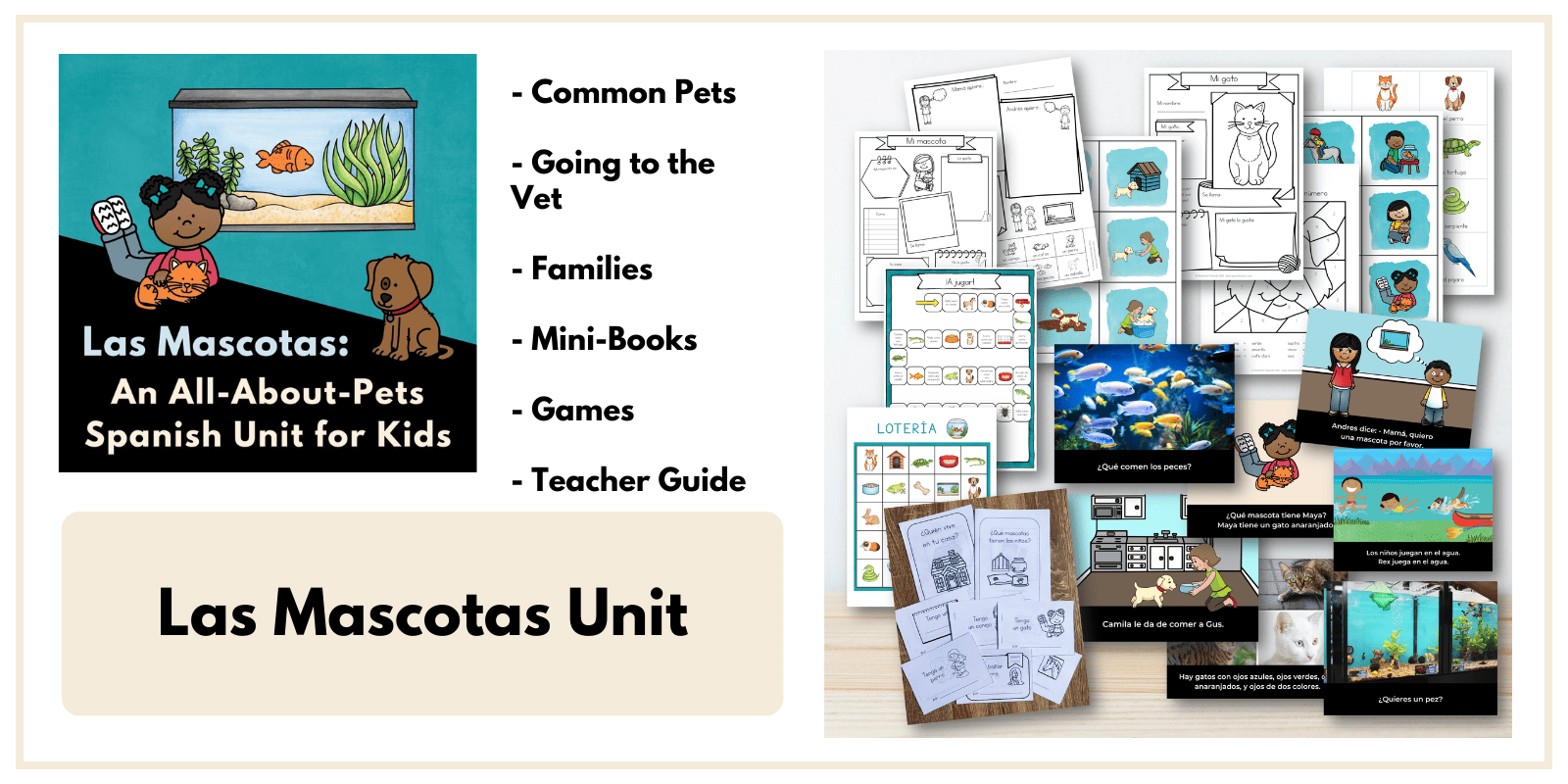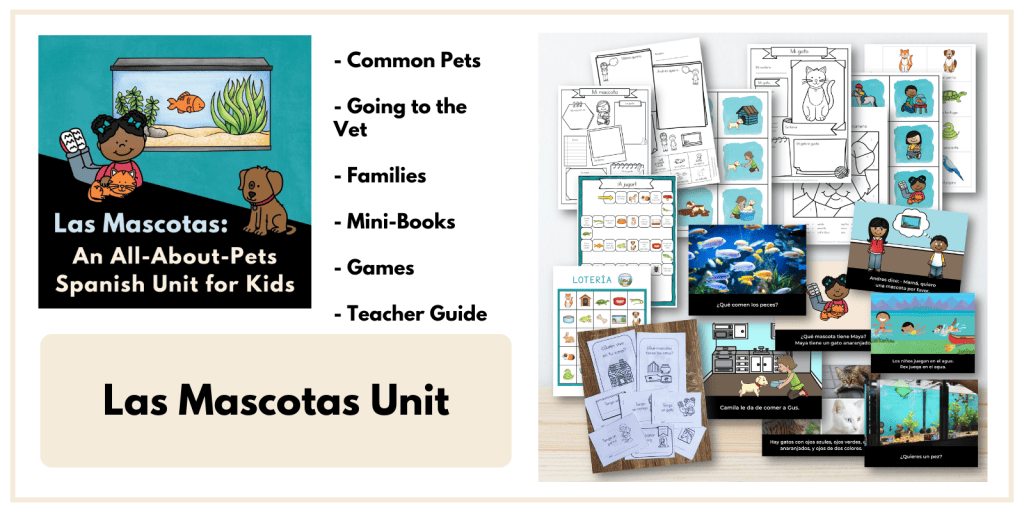 Special Spanish Preschool Holiday Units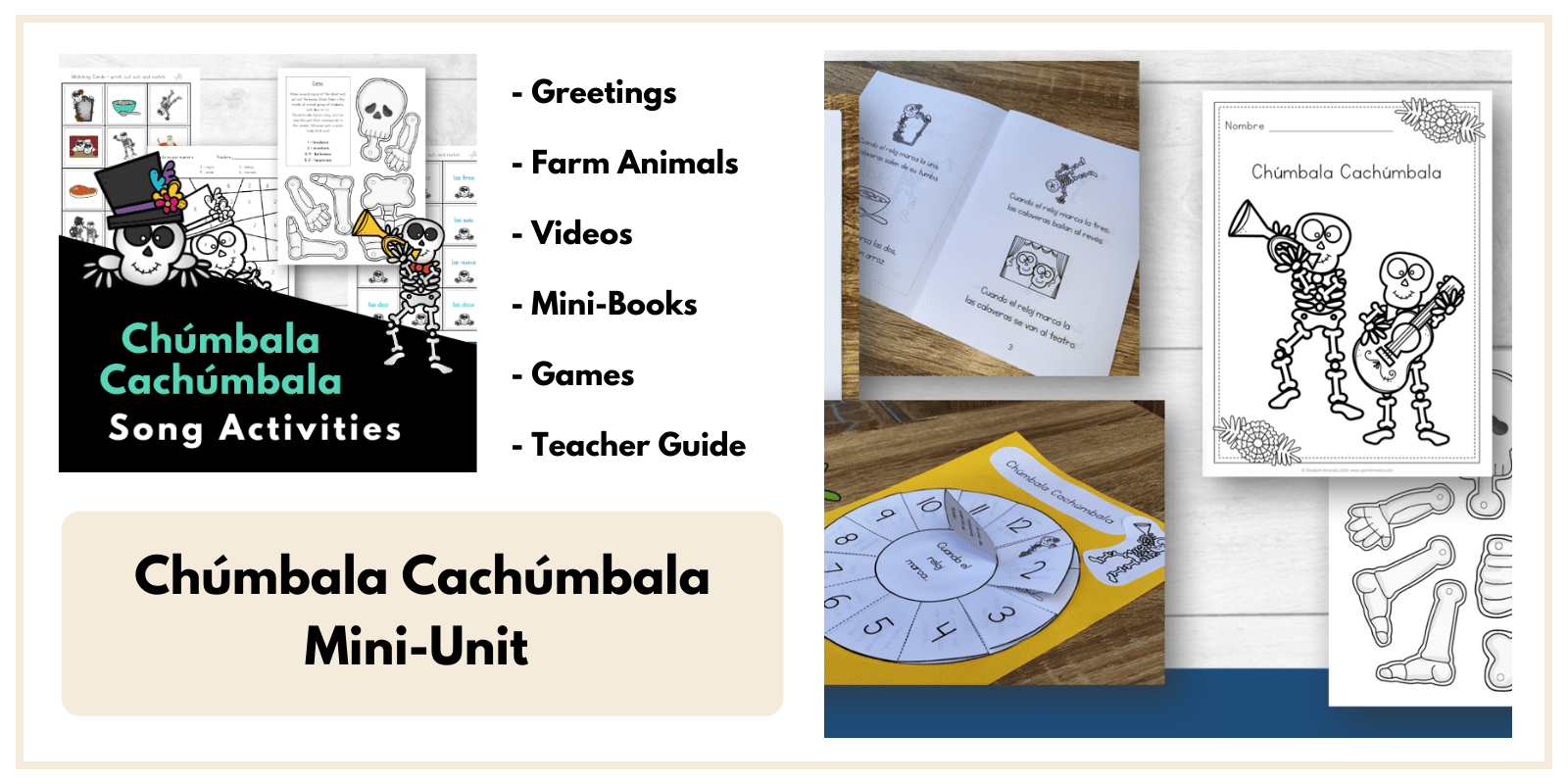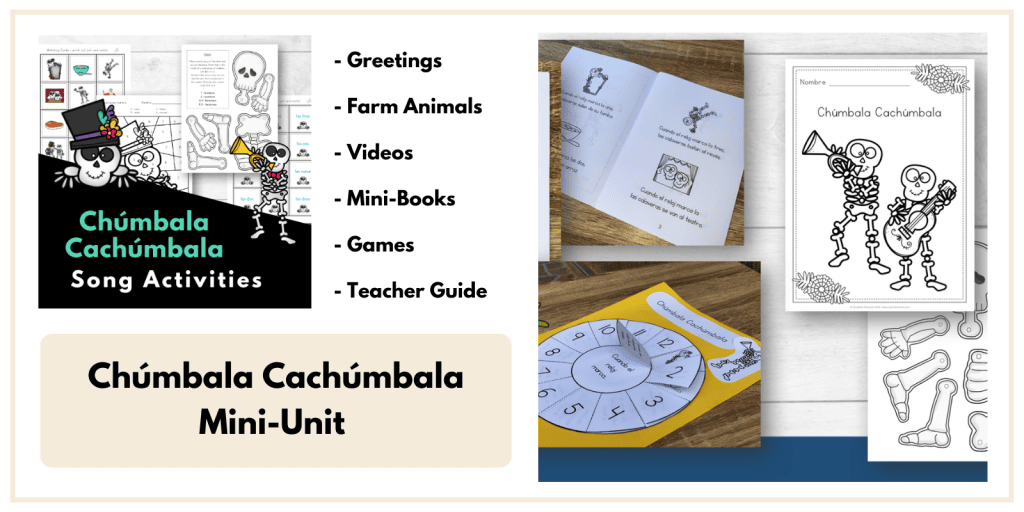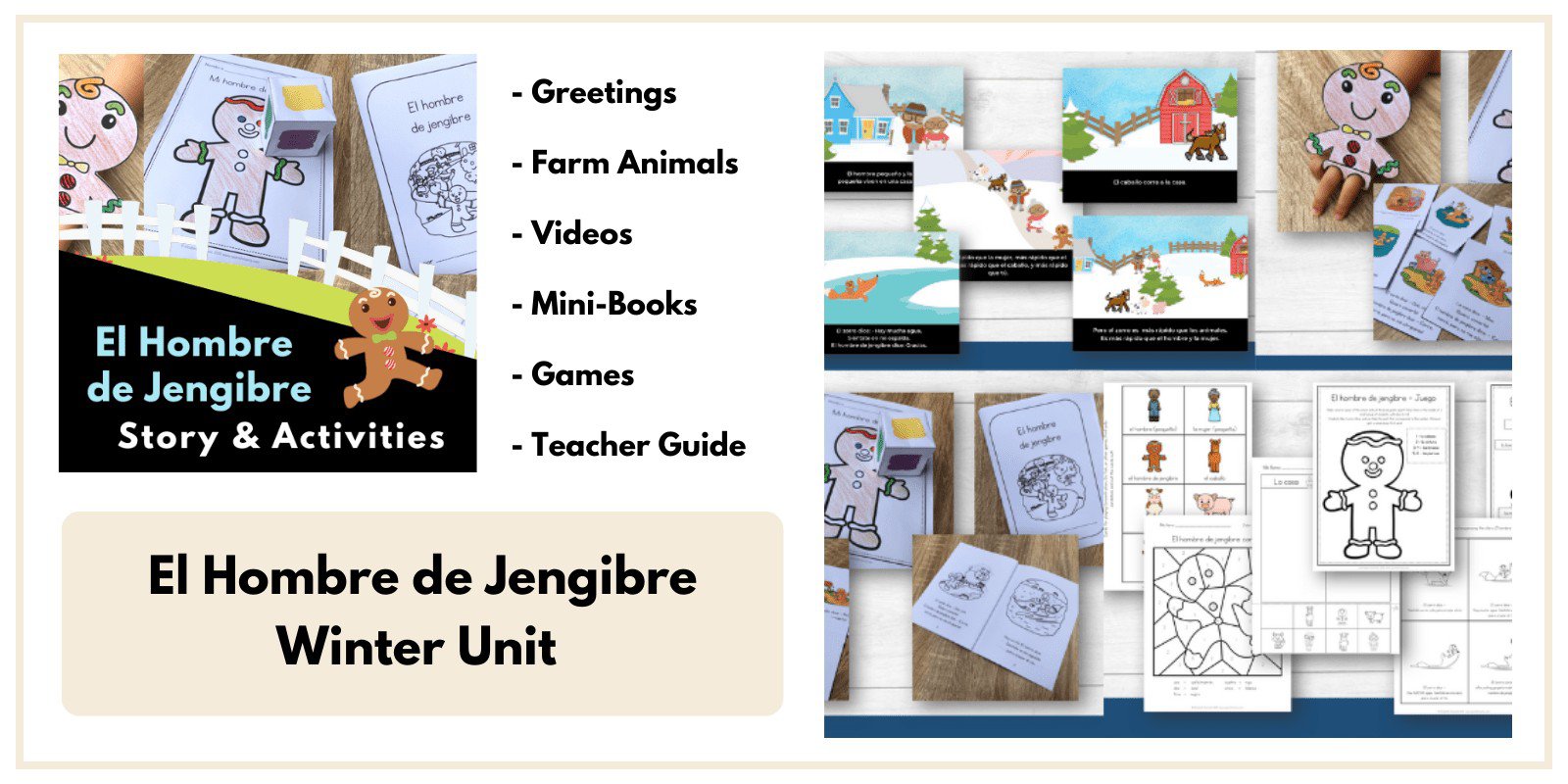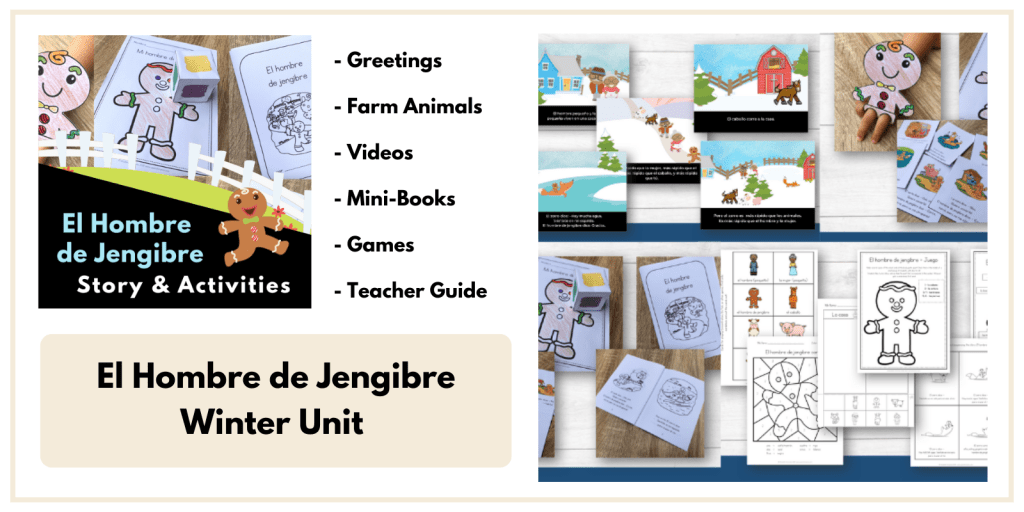 Many parents and teachers are looking beyond lists of isolated words to memorize. We want to teach real, living language!
At the same time, just turning on a Spanish song or TV show sounds like noise to beginners. It's not enough to simply expose our kids to Spanish.
My preschool Spanish materials teach real language in context, so you can feel confident about teaching Spanish. They rely heavily on hands-on activities, songs, games, and stories.