Spanish Movies and TV Shows
A guide to the best Spanish movies and shows, for all ages.
Spanish-language cinema is exploding right now, with new titles and ever-expanding audiences. Thanks to streaming services like Netflix, you'll find a wide variety of films from Spain and across Latin America, in all sorts of genres.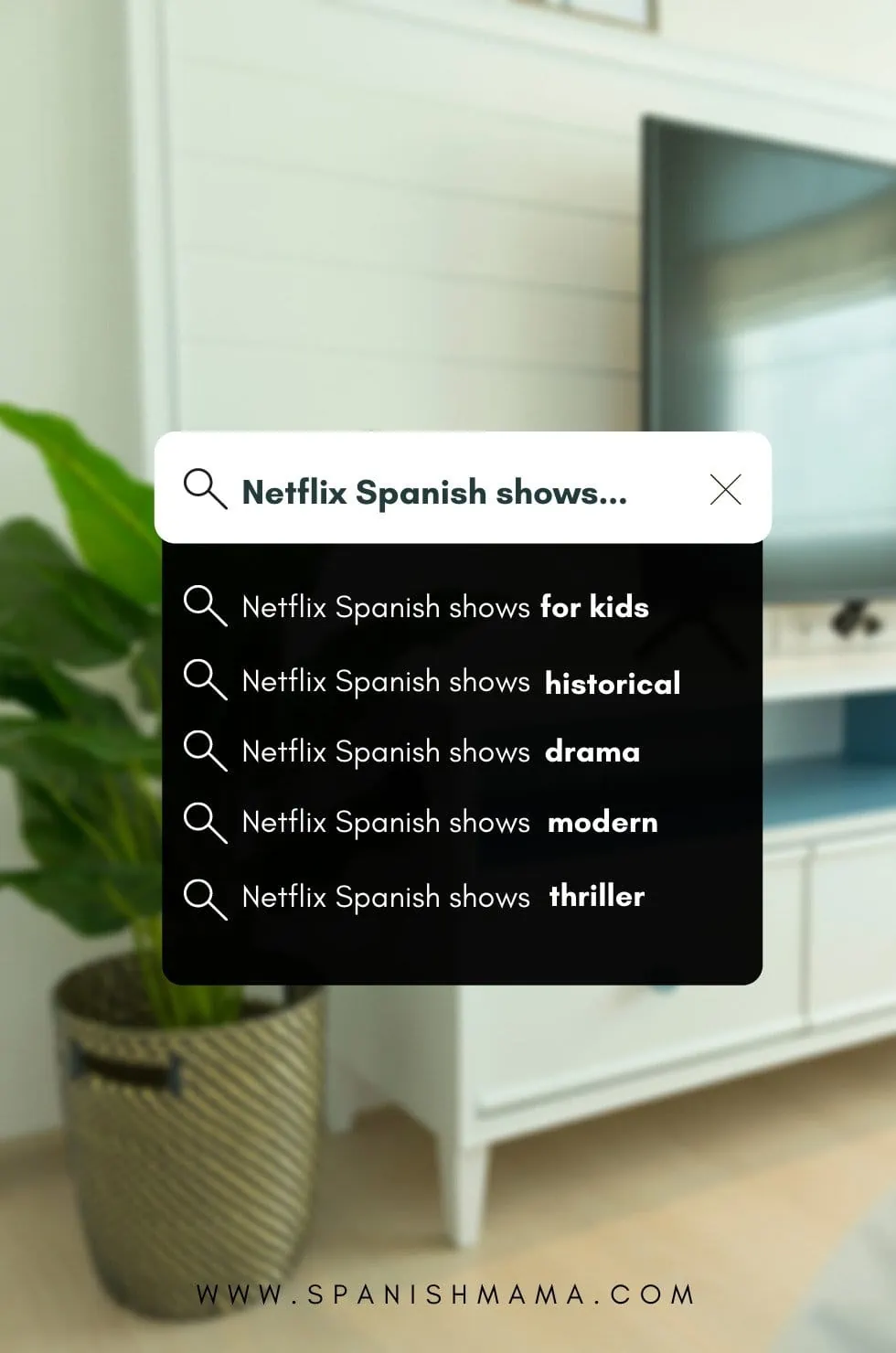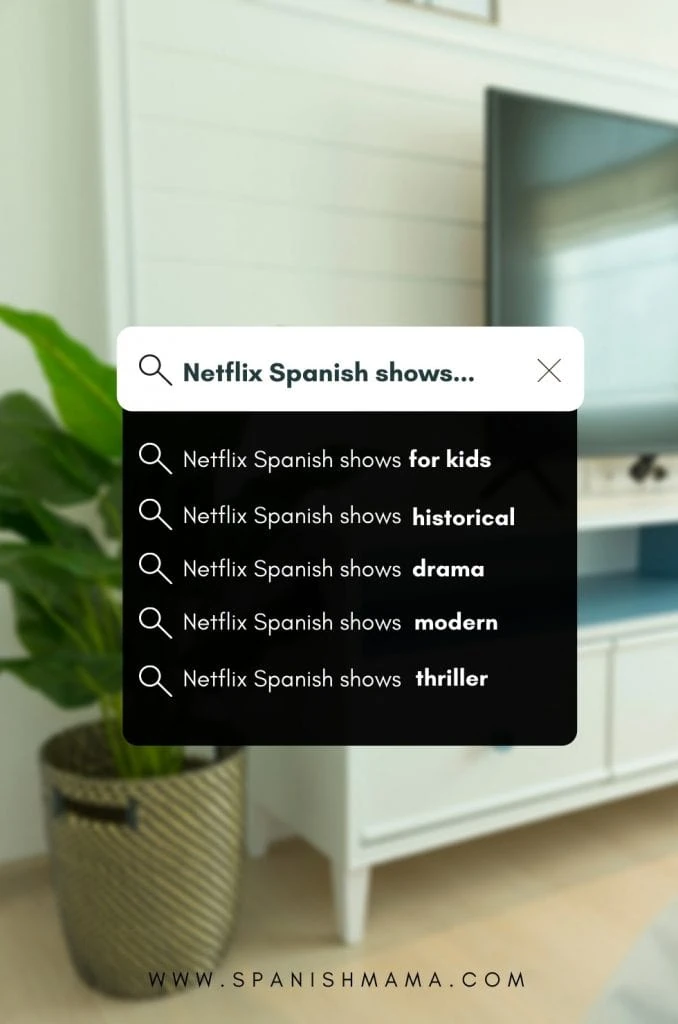 This page is a guide to all my lists for Spanish movies and Spanish TV shows.
I wrote these lists for viewers in the U.S. If you're in another country, some of the movies and shows on these lists may be missing. The good thing is that Netflix seems to be constantly expanding their Spanish-language repertoire!
As a Spanglish family, we love having a variety of options. Our kids can keep up their Spanish, and my husband and I can binge-watch the best of the best in both languages.
If you aren't a native speaker, Spanish movies and shows can be a great source of input. I find it helpful to turn on subtitles in Spanish, so I catch everything and enjoy some PD in my pajamas.

Related: How to change the language and audio on Netflix.
Here's what's included on this page, in case you'd like to jump to that section of movies and shows:
---
Spanish Movies and Cartoons for Kids
---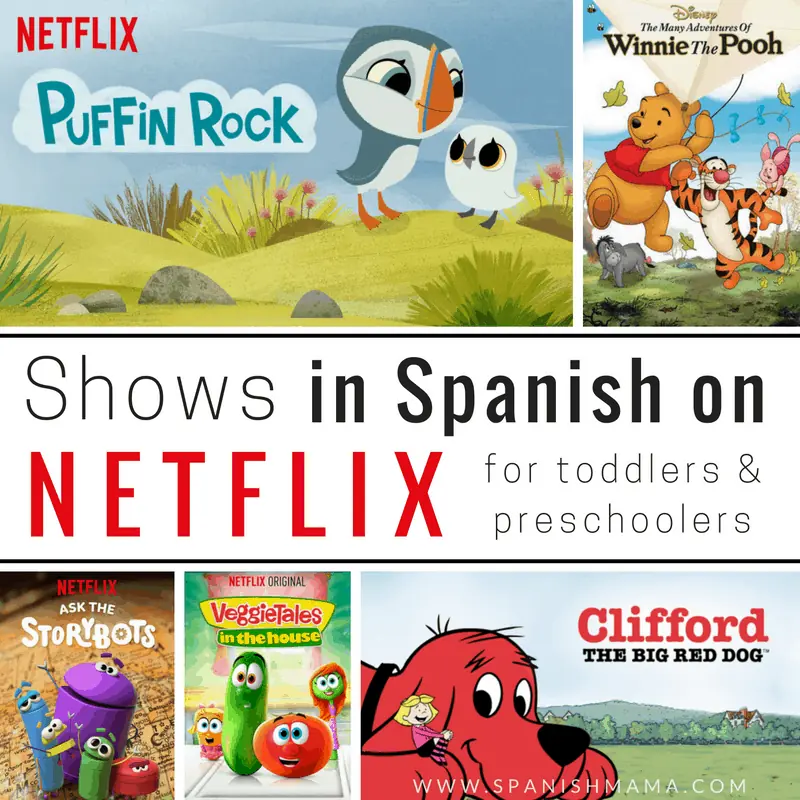 Spanish Cartoons on Netflix
Netflix is adding to their Spanish-langauge content for kids fast. Here's a list of 30 Spanish cartoons your kids of all ages will love, so you don't have to go searching one-by-one to see which has Spanish audio.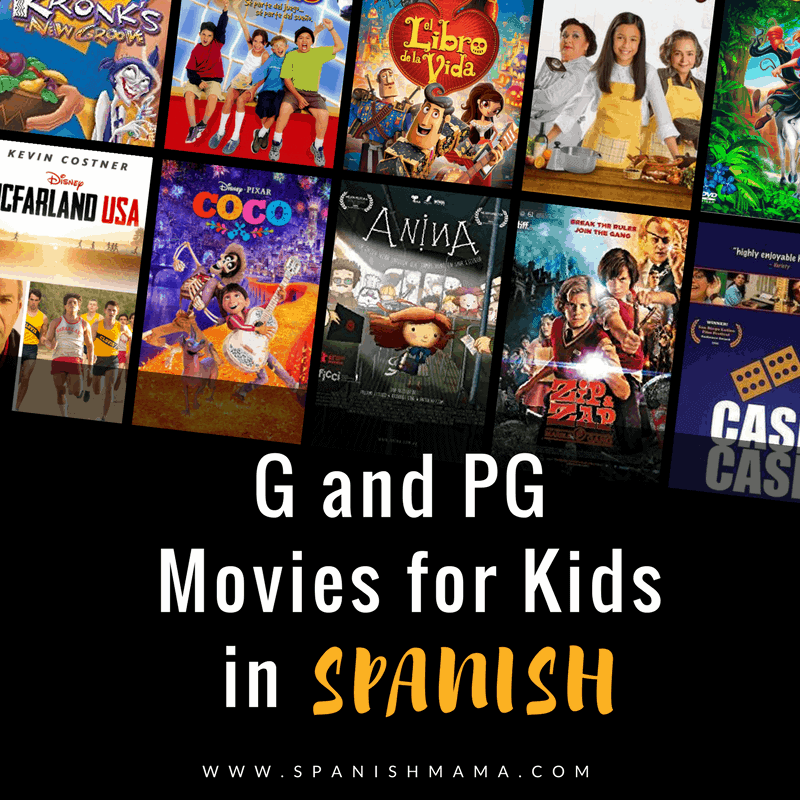 G and PG Spanish Movies
This collection features family-friendly movies in Spanish, on Netflix and other platforms, from young children to teens.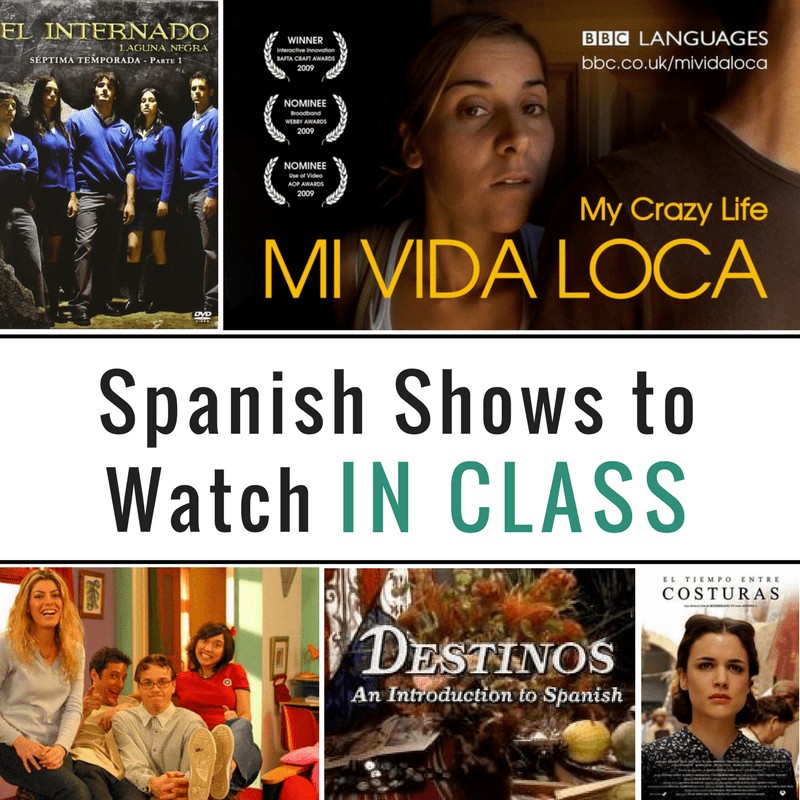 Shows for Spanish Learners
Even beginners can learn Spanish through series and telenovelas with this fun list of shows that are (mostly) appropriate for middle and high school class– I make notes so you can see what will for work you.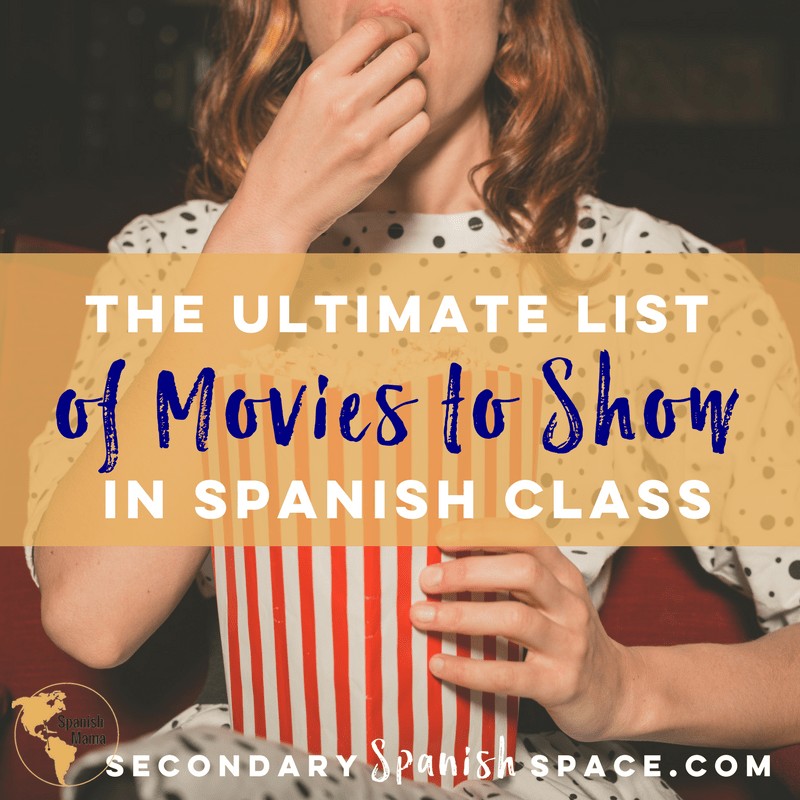 Shows for Spanish Learners
This is a HUGE list of movies created with Spanish classes and teachers in mind. You can find recommendations by age, with notes about themes and ratings as well!
---
Spanish Language TV Shows
---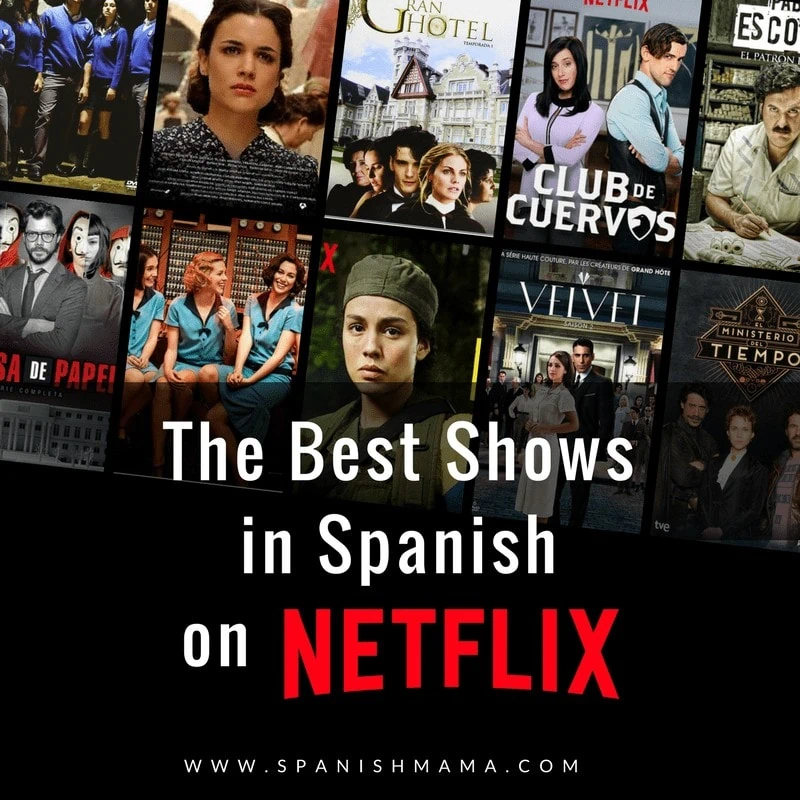 ---
Spanish Movie Lists By Genre or Country
---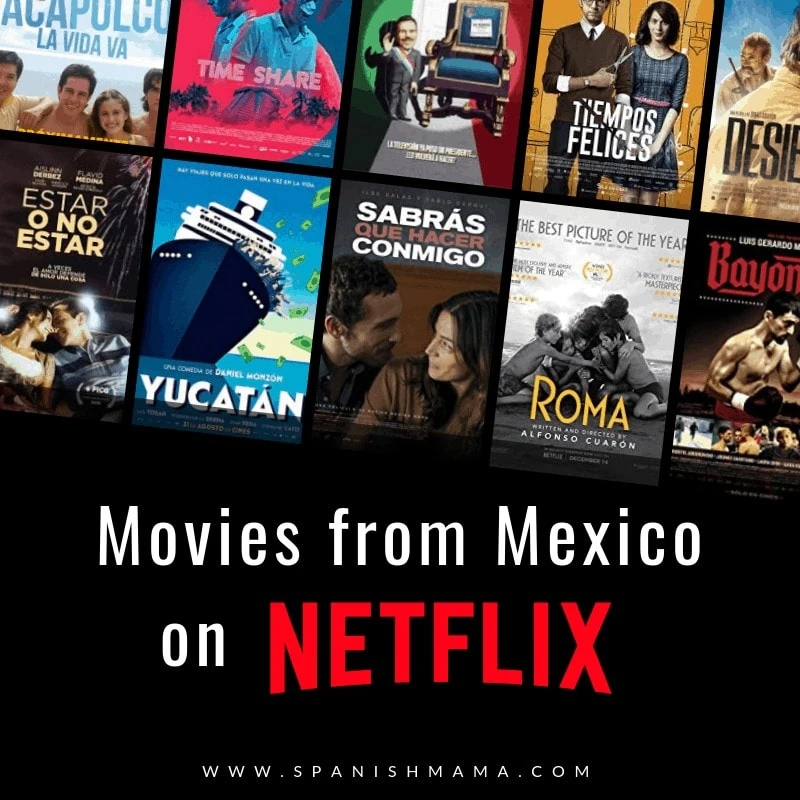 25 Mexican Movies in Spanish
This collection featured movies made or filmed in Mexico (25 so far) that can be found on Netflix currently. Some Mexican movies are probably Olvidado, Enamorada, Ahí esta el detalle (featuring Cantiflas), Amores perros (with Gael García Bernal, Roma, and La tercera palabra (with Pedro Infantes). Not all of those are on Netflix, so see my list of Netflix Mexico movies here.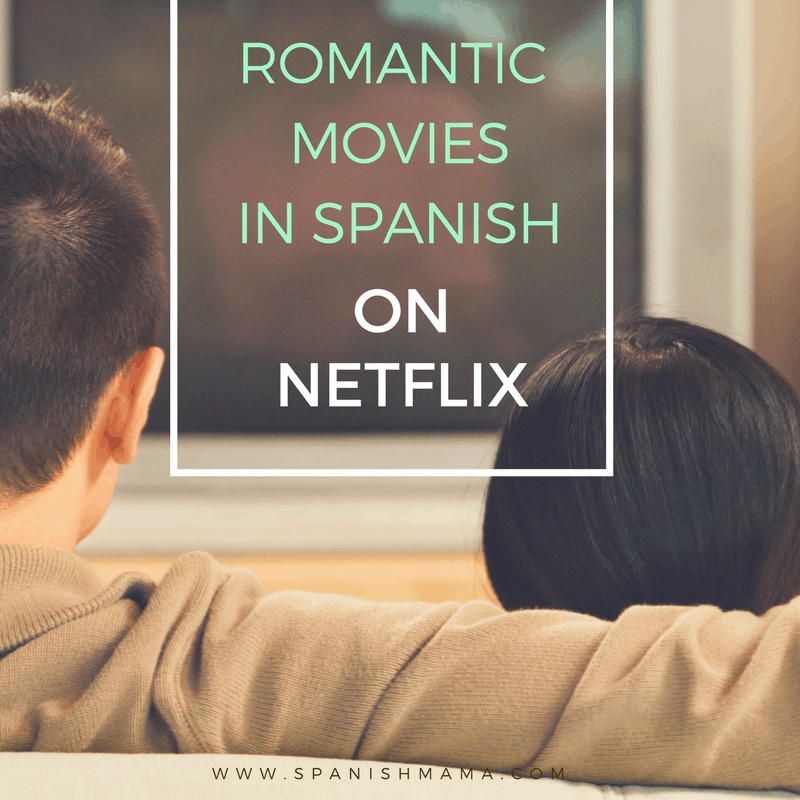 Romantic Movies in Spanish
This is my most popular list: the best romantic movies and rom-coms in Spanish, on Netflix. Some of all-time the top titles are Los abrazos rotos, Ocho apellidos, Y tu mamá también, Como agua para chocolate, and Nuestros amantes.
Curious what's on Netflix? See my list of Spanish romantic movies on Netflix .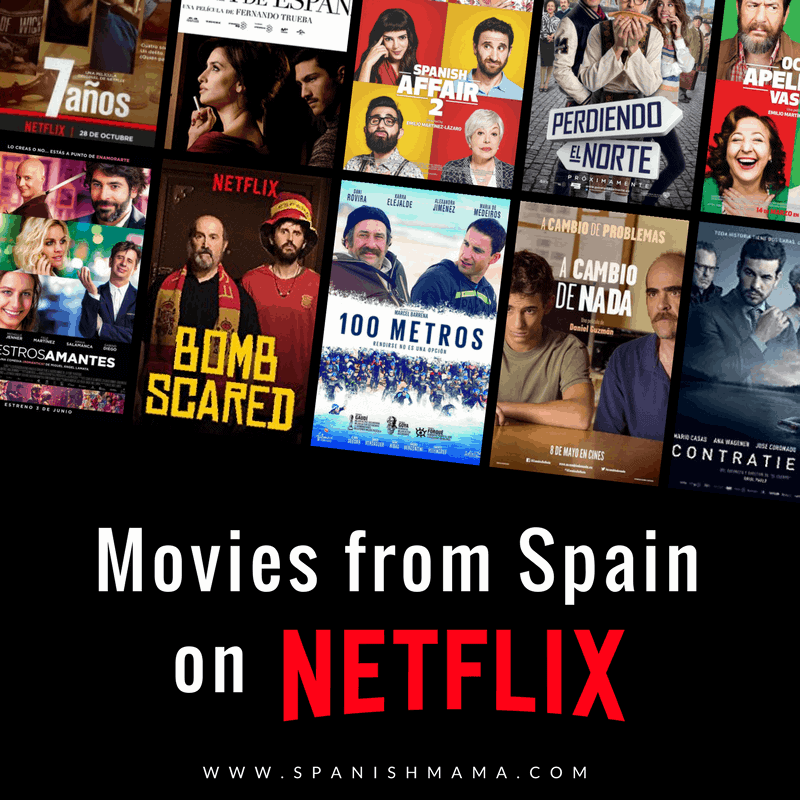 Movies Made in Spain
Of all the Spanish-speaking countries, Spain has the longest history of cinema. Some of the top Spanish films are El orfanato, Volver, El laberinto del fauno, Mar adentro, Atraco a las tres, Todo sobre mi Madre, Los lunes al sol, and Crías cuervos.
Want to see what's on Netflix from Spain? See my list of Netflix movies made in Spain.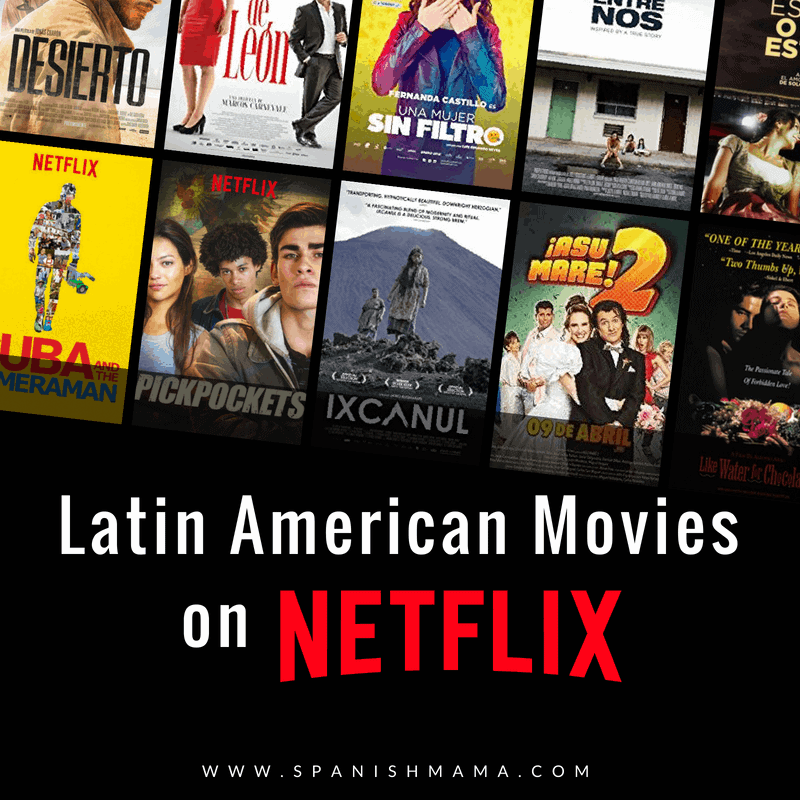 Latin American Movies
This collection features movies you can find on Netflix from all across Latin America. Some of the most well-known Latin American films are Diarios de una motociclista, María, eres llena de gracia, No, Fresa y chocolate , La frontera, Nueve reinas,
Curious what's on Netflix? See my list of Netflix movies made in Spain.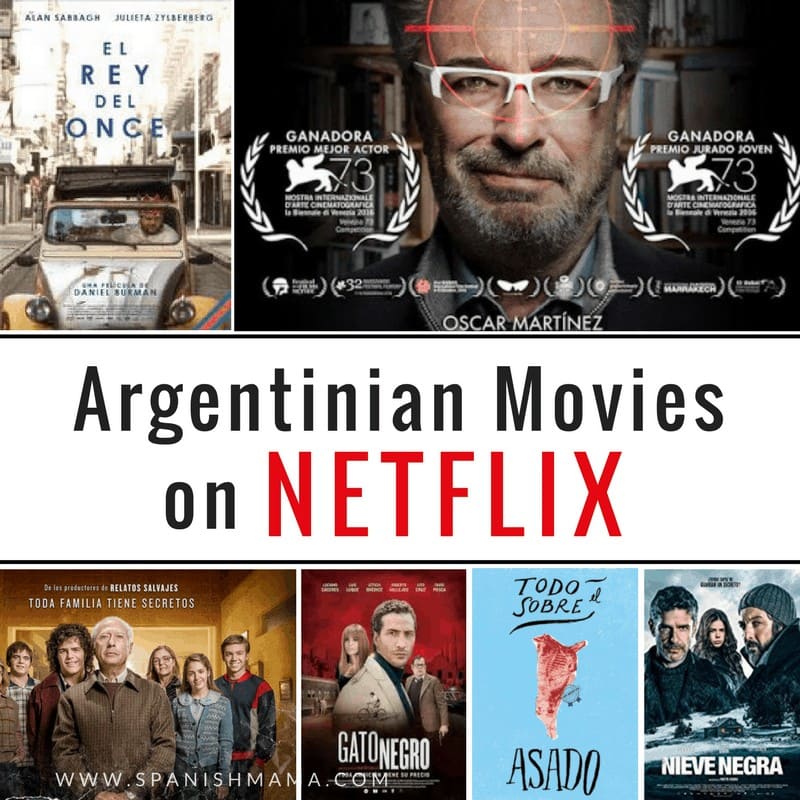 Argentinian Movies
Argentina has the strongest cinematic industry of the Spanish-speaking countries in Latin America. Some of the most well-known Argentinian films are El secreto de sus ojos, Nueve reinas, Relatos salvajes, and El lado oscuro del corazón.
Curious what's on Netflix? See my list of Netflix movies made in Spain.
As I continue with new lists and add to this page, I would love to hear your suggestions and favorites. Please drop a comment if you have more ideas to add!