Free Spanish Lessons for Kids
So you want to teach your kids Spanish? Welcome. Starting at a young age is the best gift you can give them – and it's never too late!
This page gives you everything you need to get started: Spanish lessons organized by theme, free printables, and advice on teaching a second language.
You can start today!
How Can I Help You?

1. I Want to Teach My Kids at Home:
Free Spanish Lessons for Kids (6 PDF Units)

2. I Want to Find a Spanish Teacher:
The Best Online Spanish Class for Kids

3. I Want More Spanish Resources
Apps, Games, Songs, and More

4. I'm Teaching Spanish to Preschoolers:
Preschool Spanish Curriculum
Free Spanish PDF Lessons (6 Beginner Units)
These free Spanish lessons introduce young learners to basic Spanish vocabulary. I do not recommend strict grammar units or verb conjugations at this age. Language learning is best as a natural process.
Each unit below includes new vocabulary words, with activities for practicing more. The units also include little stories that show the new words in context.
There are tons of Spanish resources for kids, but I know it can be overwhelming. That's why I've organize these lessons into easy-to-follow themes.
---
Preface: Parent/Teacher Guide
---
Unit 1: Greetings, Emotions, and Estar
More Lesson Resources:
---
Unit 2: Classroom Objects in Spanish, Body Parts, and tener
More Lesson Resources:
---
Unit 3: Spanish Numbers and Hay
More Lesson Resources:
---
Unit 4: Family and Ser
More Lesson Resources:
---
Unit 5: Adjectives and Colors
More Lesson Resources:
---
Unit 6: Activities and Hobbies
---
More Spanish Lessons by Categories
You can use my Spanish language packs to learn more with kids, by theme!
Here are my top worksheets, within posts that link to lots of helpful audio, pronunciation, songs, and more.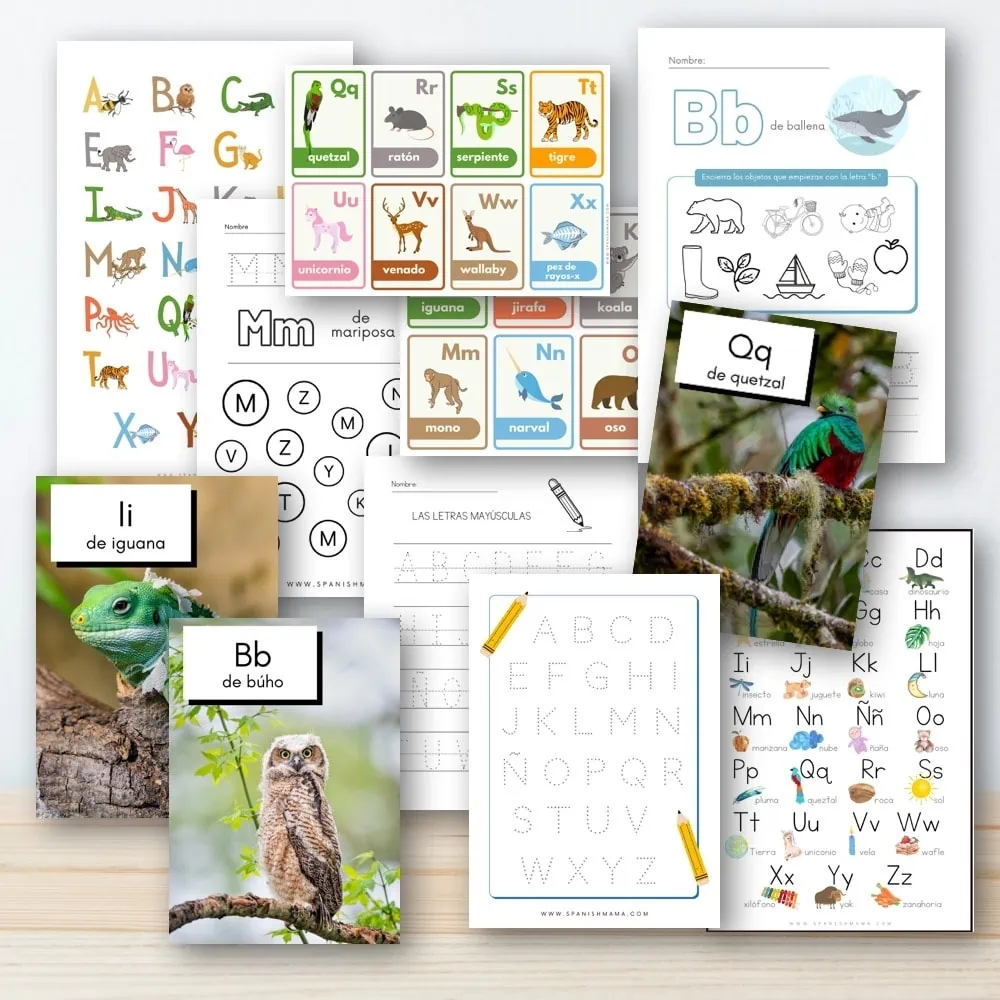 Online Spanish Classes
Some of you may prefer online classes with certified Spanish teachers and Native speakers.
Sarah's Spanish School is my go-to for online Spanish lessons.
I'm pretty picky, but these classes are really well done and high-interest for kids!
They do immersion-style teaching while staying comprehensible, through real-life topics, stories, and science. This is the ideal learning experience for Spanish that sticks.
Just grab a free trial to see if it's a good fit for your kids, before making a purchase.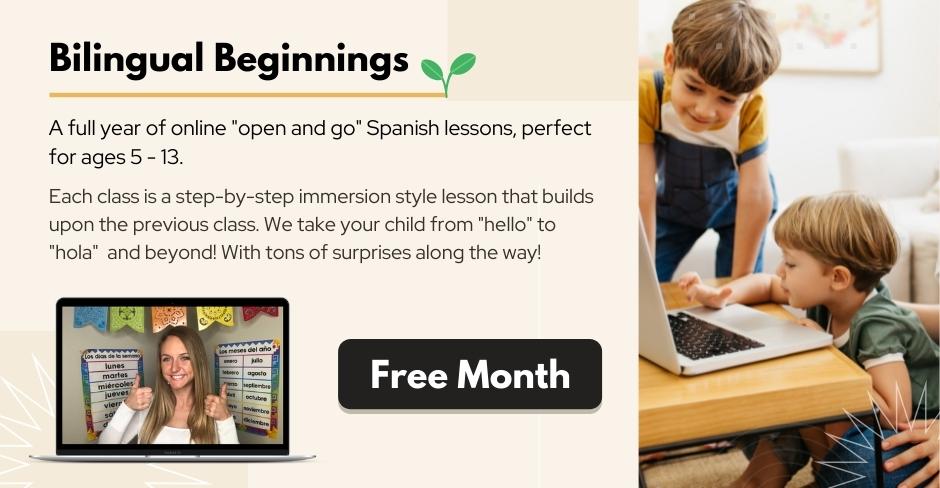 It's the best platform I know of, and the subscriptions are one cost per family– no matter how many siblings are learning together. You can choose to follow a live class schedule or re-watch classes on-demand.
If you'd like to prepare even more before starting these Spanish lessons with your kids, read my post on learning Spanish at home for kids, or try my email challenge for 10 days of prepping your family to learn Spanish together!
The Best Spanish Apps
Apps are a super easy way to work new Spanish words into your kids' daily routine. You can read my complete list of foreign-language apps with previews, or try out my 5 top picks here:
Gus on the Go is one of my favorites for young children who need a simple app for learning some new vocabulary words in Spanish. Their stories stories app is mostly paid but very good as well.
($3.99, some parts free.)
DuoLingo is the most comprehensive, easy to use, and engaging language app available right now for free. It's best for kids who are older elementary and can read. (Free)
FunSpanish by StudyCat introduces 200 basic words, while teaching listening, speaking, spelling, useful vocabulary and simple sentences
($39.99 per year)
KinderLingo teaches basic vocabulary and includes games for practicing them, including 150 words.
(Free)
​
Songs in Spanish
To choose Spanish songs by topics (numbers, colors, greetings, etc.), see my themed guide here.
Here are some of my favorite channels for younger children, on YouTube:
Super Simple Spanish is always a hit with young kids.
Calico Spanish song are designed to teach basic concepts and conversational skills.
Rockalingua is another great option for kids learning Spanish, with nice graphics and music.
Basho and Friends is a good fit for slightly older learners (upper elementary).
Blog posts with Spanish songs by theme: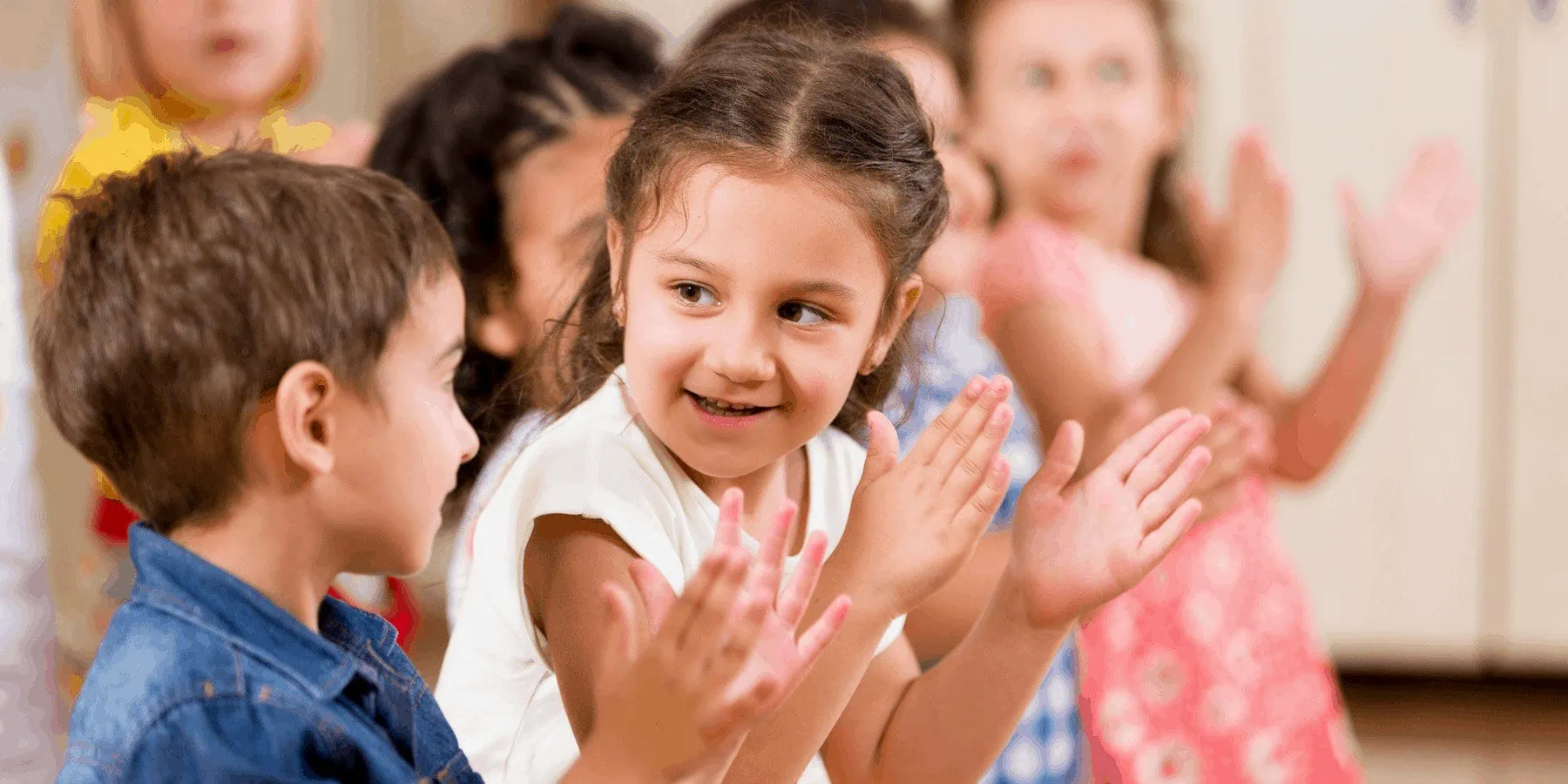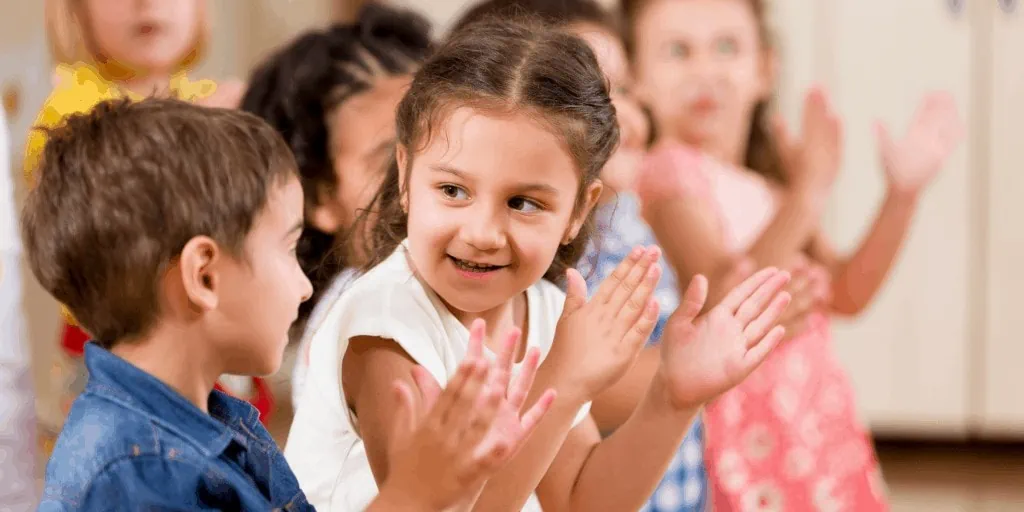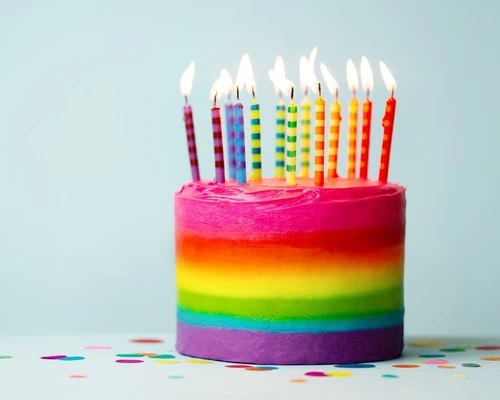 Spanish Cartoons and Movies
We love watching Spanish cartoons and movies, but you do have to be a little careful. Unless you already have bilingual children, watching shows in a new language can just feel like noise. There are a few that can be beneficial to new learners:
You can find some great free classes on YouTube, or fun shows that introduce kids (even teens!) to the Spanish language. I recommend shows designed for learners to keep it comprehensible and not "noise.")
See our guide to Spanish YouTube Channels.
If your kids are already Spanish speakers with stronger skills, movies and cartoons are a great way to boost fluency!
For more advanced kids, there are lots of shows on Netflix. Almost every movie on Disney+ can be changed to Spanish too!
See the list of Spanish Cartoons on Netflix.
Full Preschool and Early Elementary Spanish Curriculum
If you are looking for a curriculum to use at home, I do have full units for sale.
These units are much more extensive, with full teacher's guides, illustrated stories narrated by Native Spanish speakers, online game cards, and full printable packs.
They include themed units such as Los Pollitos Dicen, A Mi Burro, Goldilocks and the Three Bears, The Three Little Pigs, and much more.
You can get the first mini-unit here, as a free sample.
To understand what each unit covers, see this outline:
Curriculum outline for preschool
It shows you what vocabulary is introduced and how each unit builds upon the one before it.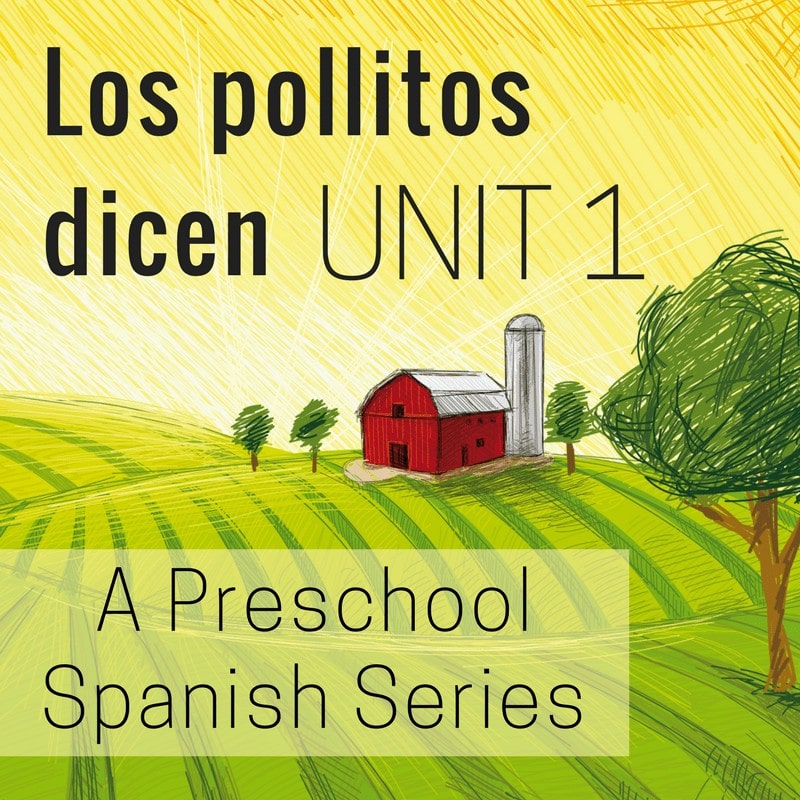 Spanish language learning is an amazing experience! I'm so proud of you for taking these first steps to a lifetime of learning.