Español in the Jungle: Unit 2
  Unit 2 introduces asking a saying names, the colors, and four new verbs. This unit includes 9 pages of vocabulary, activities, and ideas for teaching the unit. Feel free to share the link to this page, but downloads should be for personal use only. Enjoy!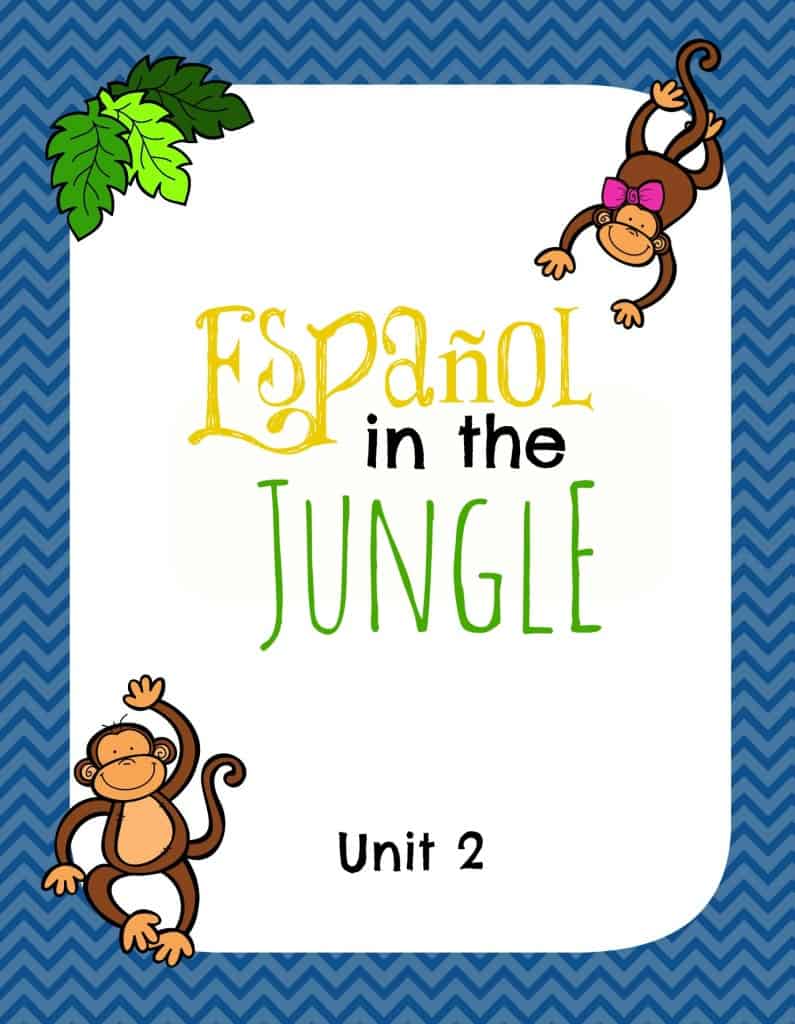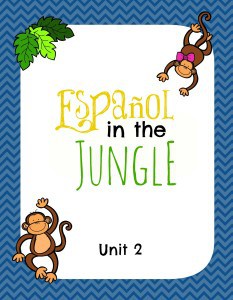 Additional Resources for Unit 2:
Color Pronunciations from LingoHut
Color Pronunciations (for kids)
What's Your Name? Pronunciation (for kids)
Los Colores de la SelvaMini-Book (The Colors of the Jungle) from Spanish Mama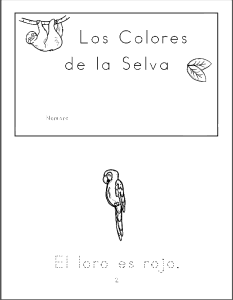 Page of Coloring Sheets, includes practice of colors – for your little one (or big one!) who loves to color
Monkey Mask – just in case your kids get into the monkey theme and want more!