This page features some videos from our unit about the family, ocean life, and sharks. Look around to get a feel for what's included when you purchase access to our video library!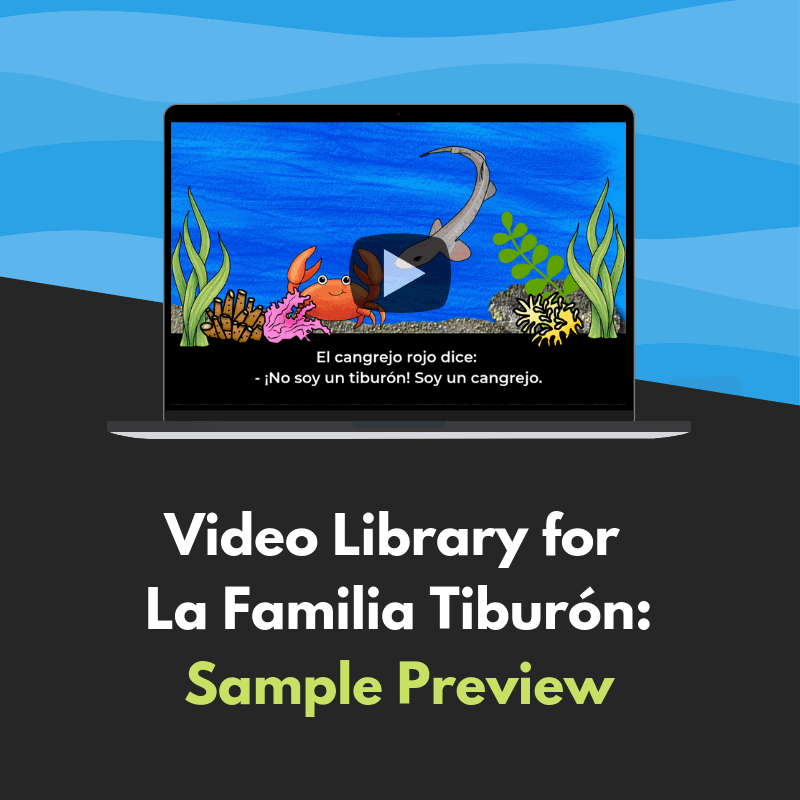 Learn the vocabulary for the family.
This video is an example of listening to vocabulary from the unit as part of a guessing game. 
La vida de un tiburón gato
Here's an example of a nature-based video that shares facts about the life cycle of sharks in story form. 
Sometimes our videos feature real-life pictures to learn about nature and animals, using familiar vocabulary.