¿Yo Tengo… Quién Tiene? Classroom Game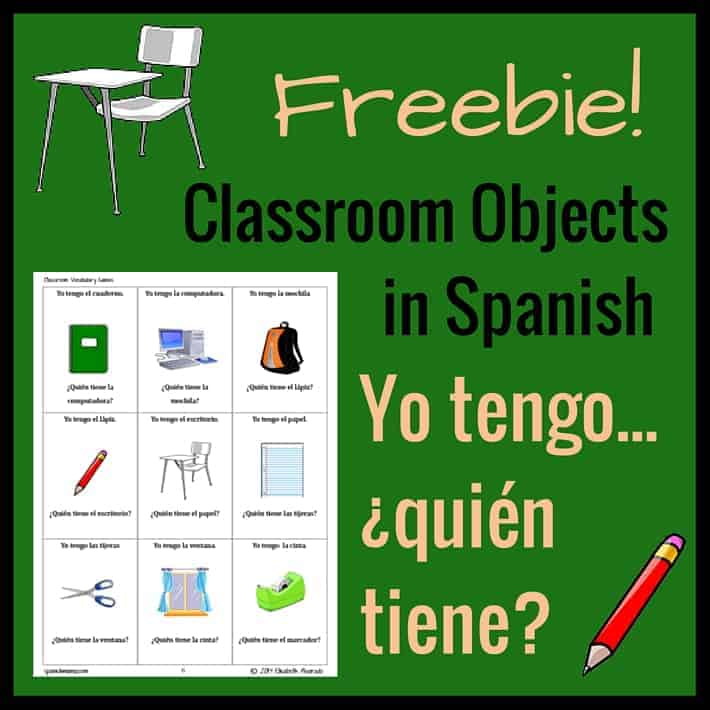 Tomorrow we are back at school, ready or not! What a busy week. I am really excited about the year, though, and feel much better prepared this go around. I will try to get a post together detailing my first-day ideas, but I wanted to go ahead a share a first-week freebie. I often start off the year by teaching or reviewing classroom objects so that we can be speaking in Spanish right away.
¿Yo Tengo… Quién Tiene? for Classroom Objects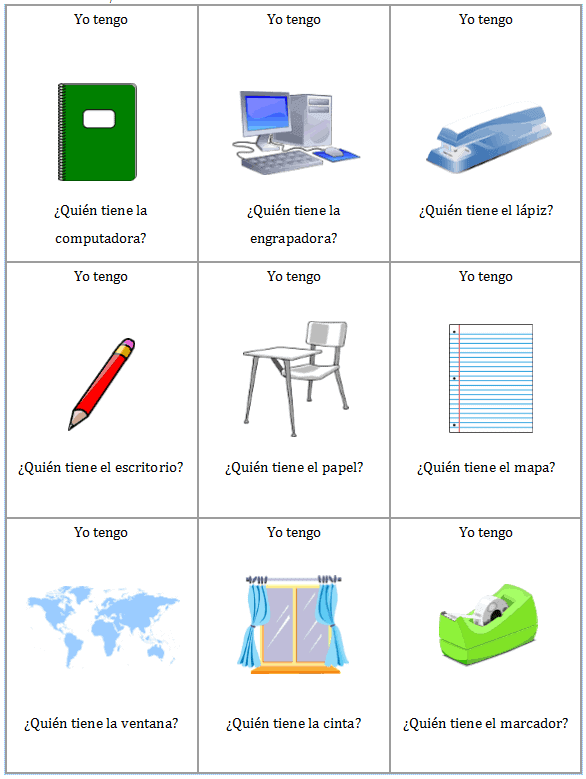 To play:
¿Yo Tengo, Quién Tiene? (Groups of 18 or less)
Print, cut out,and laminate the cards. Pass out the cards to students. Any student you choose may begin. The student reads his or her card aloud, naming the object in the picture. The student who has the card asked for by the first student goes next. Simple, but effective!
I have a Classroom Object games packet available at on my TpT store as well if you are interested in more first-week resources!