20 Gratitude Quotes in Spanish
Inside: A list of phrases and quotes about gratitude in Spanish.
Most of us know that gratitude is important. Since we were young children we were told, "Say thank you," and it's a phrase that come out almost automatically. (Which is a good thing!)
Still, it's easy to let the days slip by without remembering to practice gratitude.
When we do remember, even our bodies respond to our conscious mindset of thankfulness– whether for big things or small, everyday gifts.
According to this article on the science of gratitude,
People who regularly practice gratitude by taking time to notice and reflect upon the things they're thankful for experience more positive emotions, feel more alive, sleep better, express more compassion and kindness, and even have stronger immune systems

— Happify.com
I sometime fixate on the next thing, or wishing things were different In effect, this is wasting the million tiny gifts in my life by not treasuring them.
This collection of gratitude quotes in Spanish is a combination of phrases by native Spanish speakers, and quotes translated from other languages.
As I read them, I'm reminded how transformative gratitude can be. Hopefully they'll do the same for you!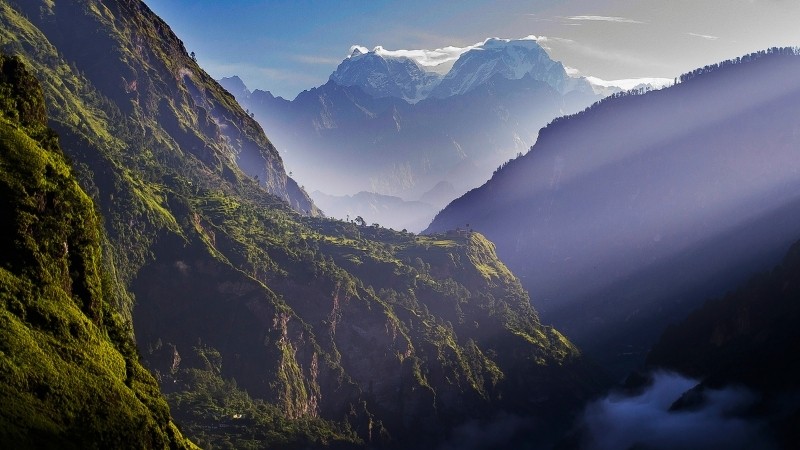 Related: Ways to Express Thanks in Spanish
Quotes About Gratitude in Spanish
Here are some of my favorite sayings and quotes about thankfulness, in Spanish. If you have more favorites, I'd love to hear about them in the comments below!
Gracias a la palabra
que agradece,
gracias a gracias
por
cuanto esta palabra
derrite nieve o hierro.

– Pablo Neruda , Oda a las gracias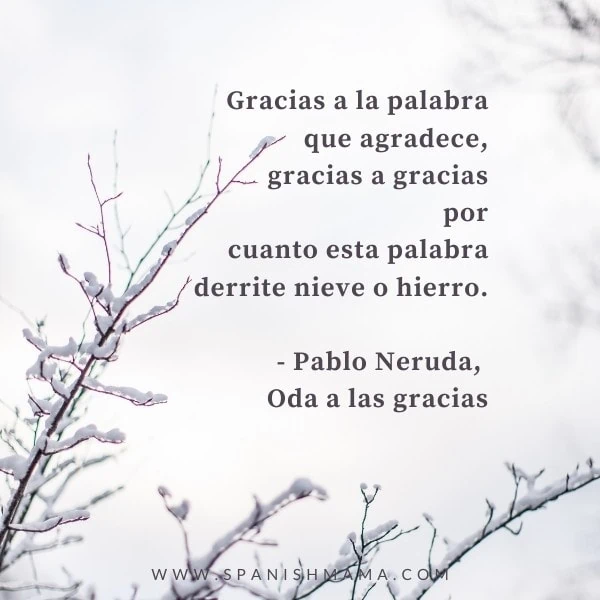 ---
La gratitud puede transformar días comunes en 'días de acción de gracias', por lo tanto, puede hacer de la rutina laboral un día con alegría y de las oportunidades, bendiciones.

— William Arthur Ward
---
Observa todo como si fuera la primera vez que lo viste. Notarás cómo tu vida se llenará de gloria.

— Betty Smith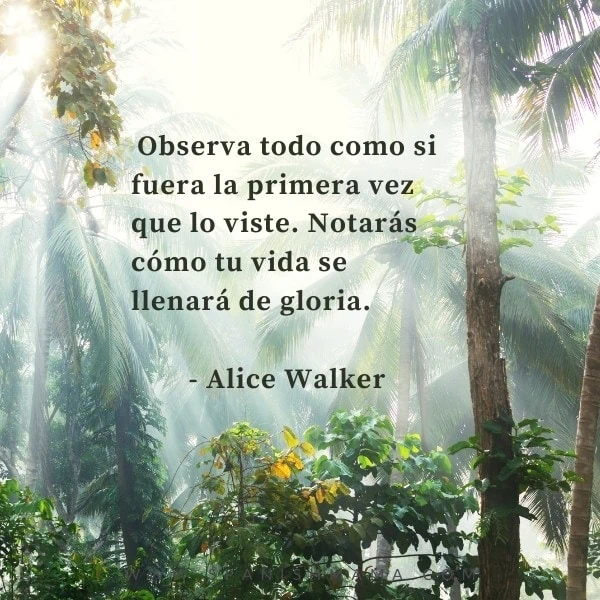 ---
'Gracias' es la mejor plegaria que alguien puede decir. Yo la digo a menudo Expresa humildad y entendimiento.

— Alice Walker
---
Gracias también se llaman
las tres bellas hermanas,
que una da, otra recibe, otra agradece.

— Bartolomé Cairasco de Figueroa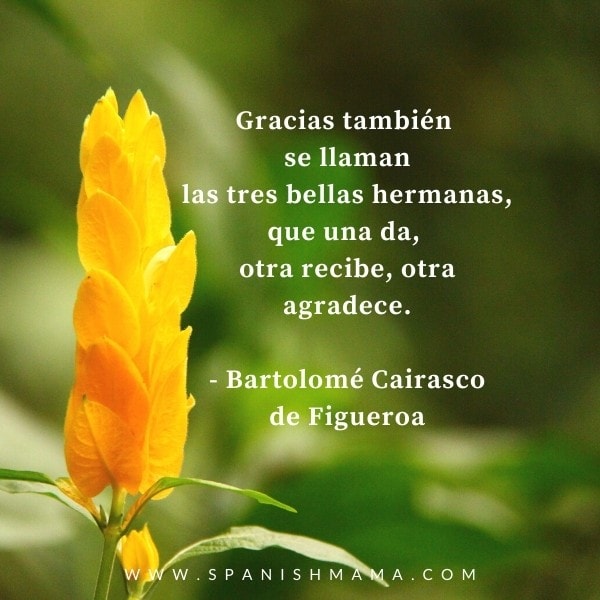 ---
"Gracias, gracias,
que viajes y que vuelvas,
que subas
y que bajes.
Está entendido, no
lo llenas todo,
palabra gracias,
pero
donde aparece
tu pétalo pequeño
se esconden los puñales del orgullo,
y aparece un centavo de sonrisa."

— Pablo Neruda – Oda a las gracias
---
La gratitud no se trata de la bendiciones que recibimos, sino qué hacemos con ellas.

— W.T. Purkiser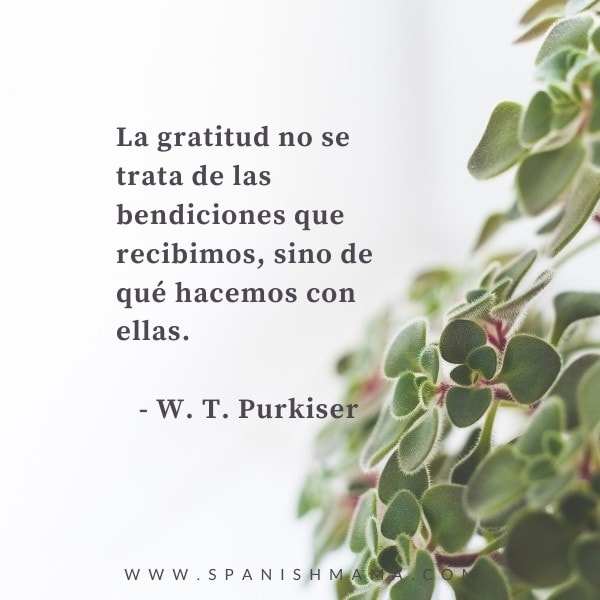 ---
Tal vez la gratitud no sea la virtud más importante, pero sí es la madre de todas las demás.

— Marco Tulio Cicerón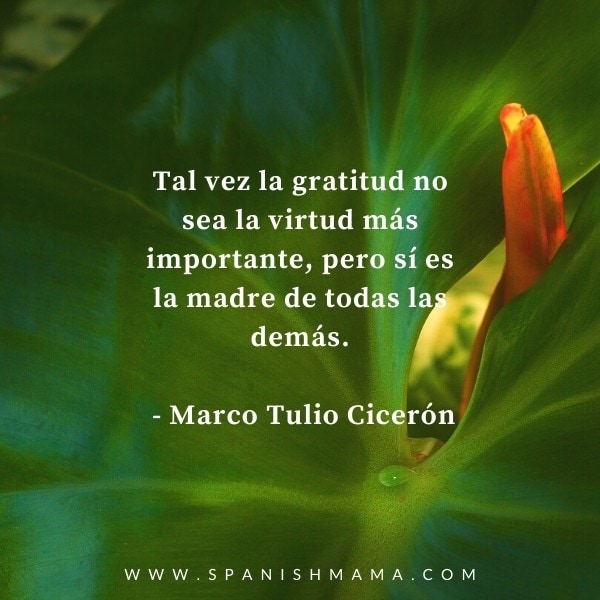 ---
Que la gratitud sea la almohada a la hora de recostarte y la fe el puente que pase por encima de la maldad y el que le de entrada a lo bueno.

— Maya Angelou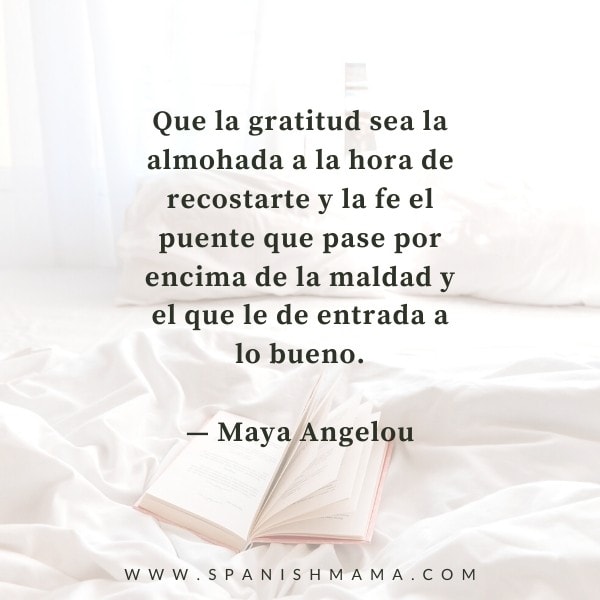 ---
La raíz de todo bien reposa en la tierra de la gratitud.

— Dalai Lama
---
'Cuando bebas agua, recuerda la fuente'.

— Proverbio chino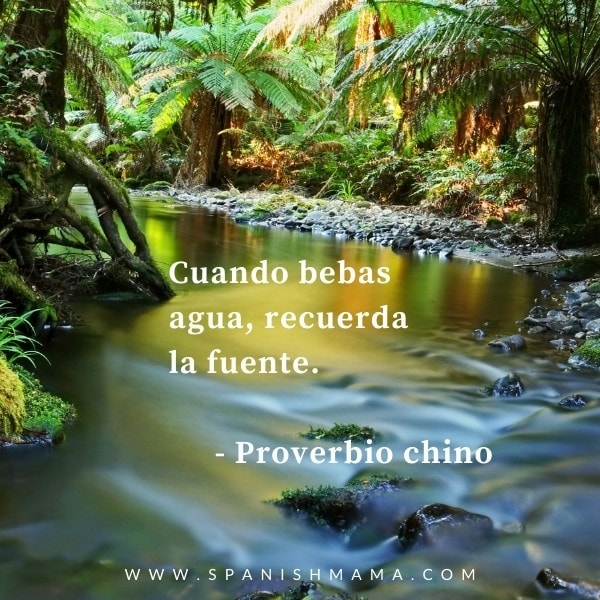 ---
No existe la gratitud no expresada. Si no está expresado, es una simple ingratitud pasada de moda.


— Robert Brault
---
Cuando se trata de la vida, lo más importante es si das las cosas por sentadas o las tomas con gratitud.


— GK Chesterton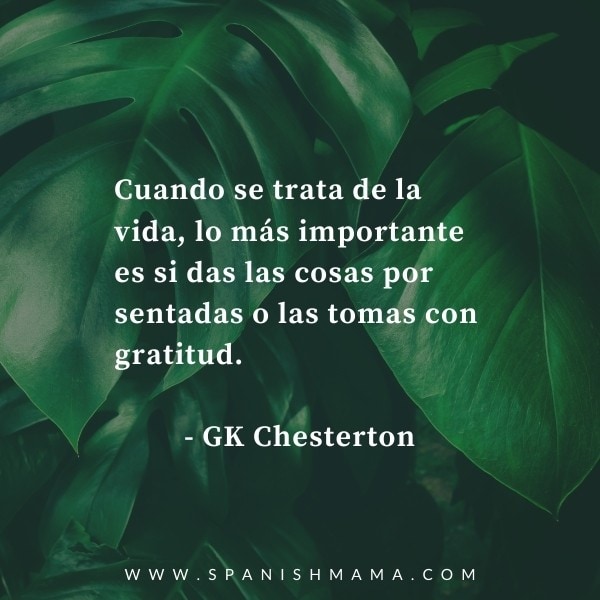 ---
La ingratitud es la hija del orgullo.

— Miguel de Cervantes
---
Solo se puede decir que estamos vivos en esos momentos cuando nuestros corazones están conscientes de nuestros tesoros.

— Thornton Wilder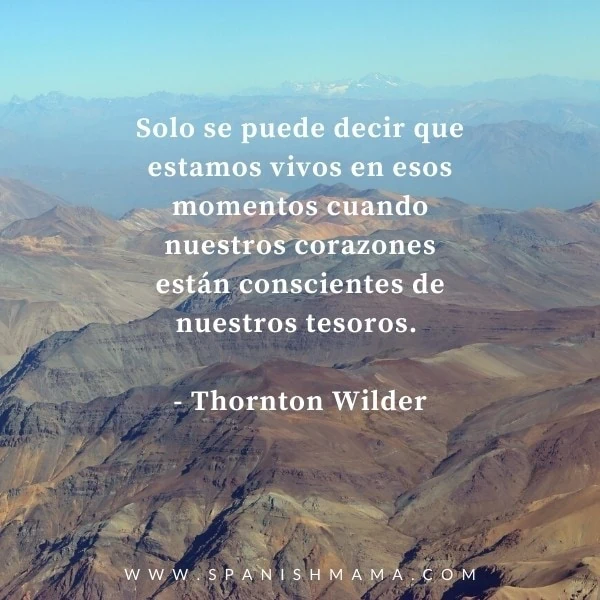 ---
El ser agradecido te puede cambiar desde un día hasta una vida completa. Solo necesitas decir las palabras.

— Margaret Cousins
---
'La gratitud, como ciertas flores, no se da en la altura y mejor reverdece en la tierra buena de los humildes'

— José Martí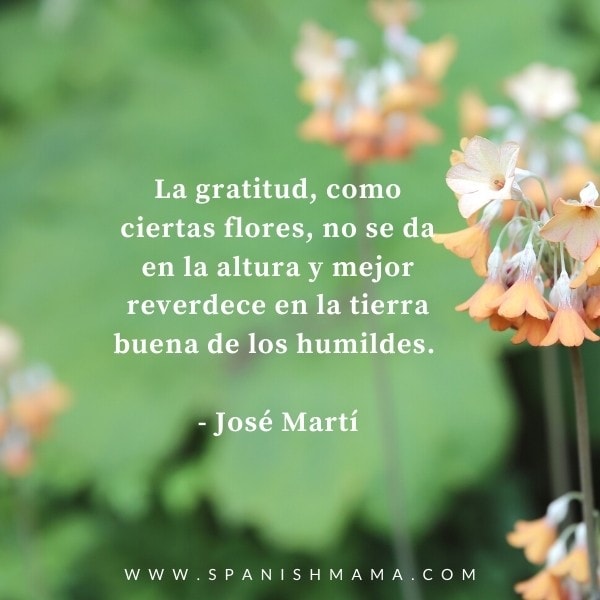 ---
Los pétalos del lirio da la tierra
al mar, y el mar los tiene. El mar encierra
gracias, y gracias a sus gracias suma.


— Poema "espuma" de Evaristo Ribera Chevremont
---
Si eres agradecido con lo que tienes, generarás más. En cambio, si te concentras en lo que no, jamás tendrás lo suficiente.

— Oprah Winfrey
---
Agradece a la llama su luz, pero no olvides el pie del candil que constante y paciente la sostiene en la sombra.


— Rabindranath Tagore
---
Si la única oración que dijiste en toda tu vida fue 'gracias', eso sería suficiente.


–Meister Eckhart
---
El corazón agradecido es como un imán que recoge durante el día razones para estar agradecidos.


–Max Lucado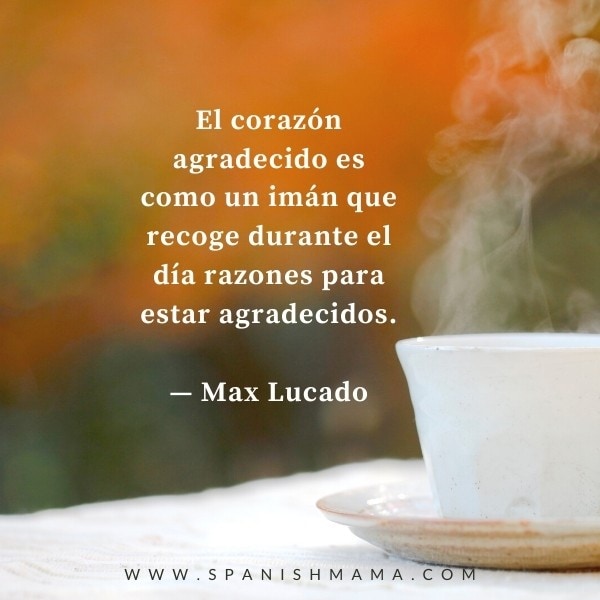 ---
El ser agradecido te puede cambiar desde un día hasta una vida completa. Solo necesitas decir las palabras.


–Margaret Cousins