How to Find the Best Online Spanish Classes for kids To Adults (And What to Avoid!)
Inside: A guide to online Spanish classes for kids, teens, and adults and what to look for.
More and more Spanish learners and families are turning to the internet to learn Spanish.
While learning in-person might be ideal, there are lots of pros to online learning– flexible scheduling, lower costs, small class sizes, and of course– no distance limitations.
The main obstacle is probably just the sheer number of options for online learning!
It can be overwhelming: there are A LOT of online platforms right now, and the numbers just keep growing.
In this post, we'll go over what to look for in an online class and then I'll share some recommendations for different ages.
If you're here just to see my recommendations, no need to read the entire post– click here to see my FAVORITE options for online Spanish classes!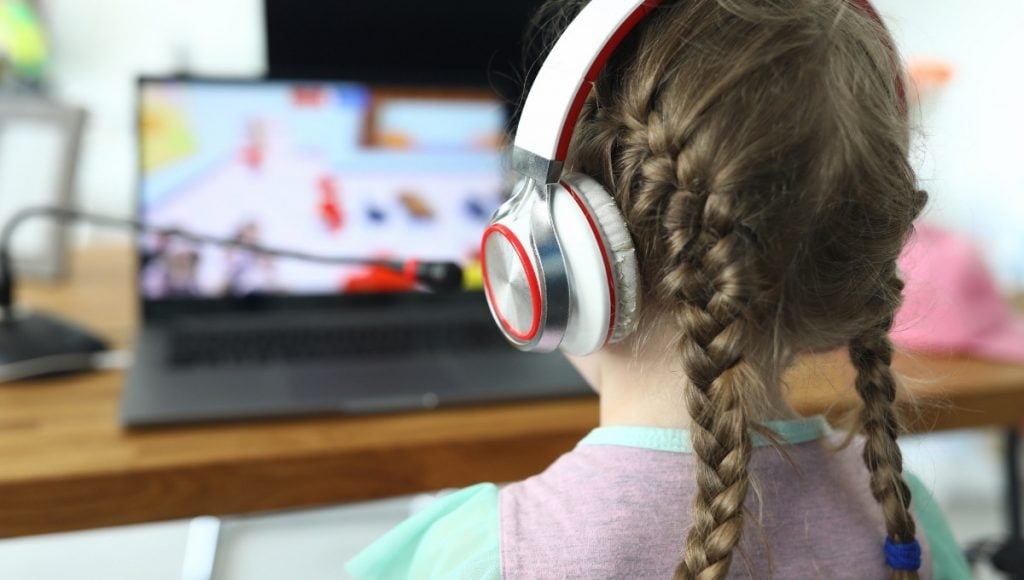 This post contains affiliate links, from which I may receive a portion. Thank you for your support– I only ever recommend products and services I love and support!
Related: 100 Online Spanish Resources for Families
A Guide to Choosing AN Online Spanish Class
Sometimes a course can sound great, but how do you know– especially if you're not a Spanish speaker or teacher yourself?
Here are four things to consider:
The Format of the Classes
Teaching Methods
Buzzwords To Look For and Avoid
Cost and Trial Period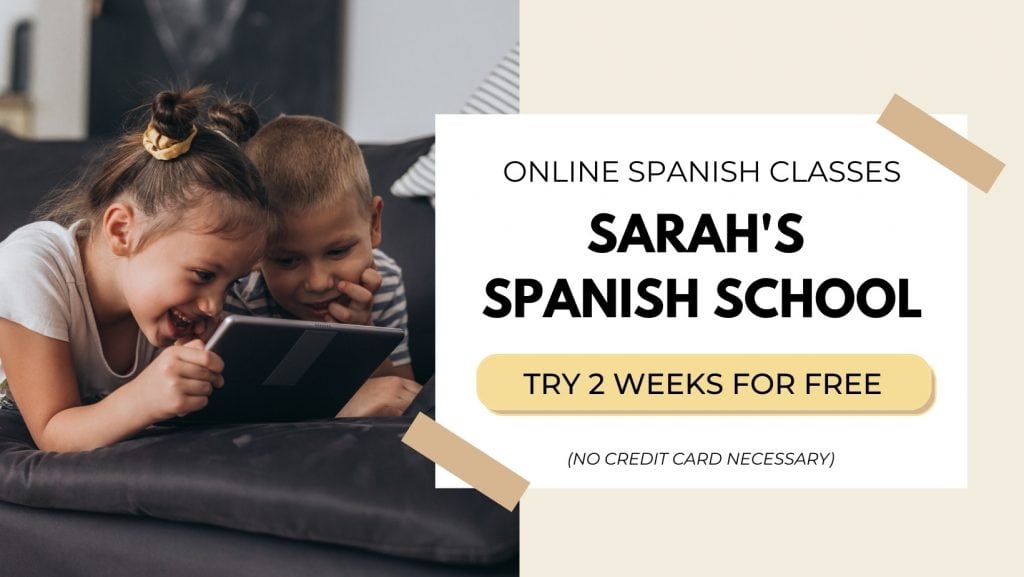 1. What's the Format?
There are couple of ways to participate in online Spanish classes. They can be:
Live (over a format like Zoom)
Recorded Video Courses
Group or Individual Classes
Online Curriculum that the Parent Teaches
As you consider those, think about the practicalities of each one. You might want to sit down and list out your needs before you even start looking.
Do you need the accountability of a regular live class?
The flexibility of recorded classes?
Something siblings can do together?
Do you want homework?
Do you prefer a 1-hour class each week or 10 minutes a day?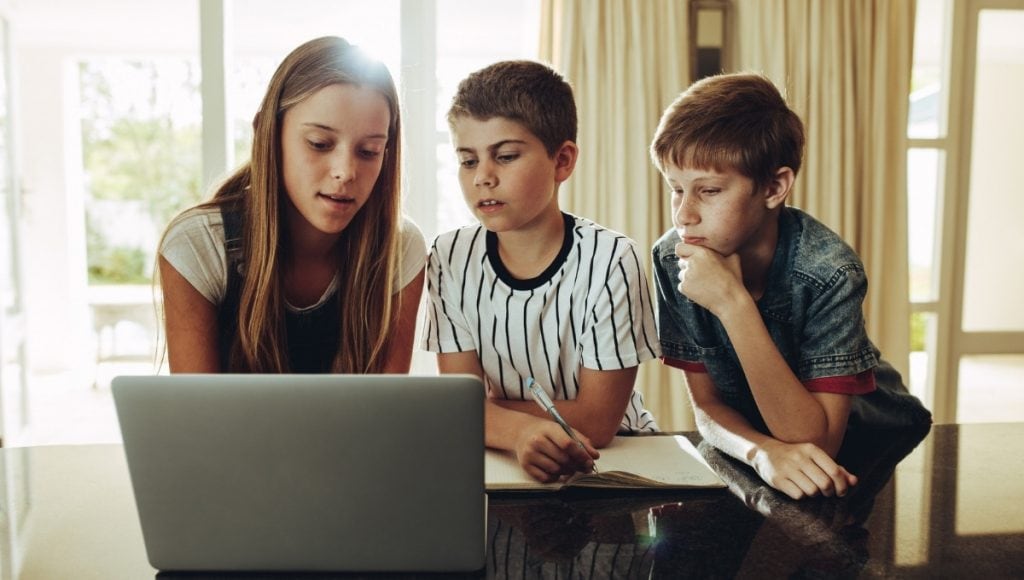 2. What's the method?
This a a BIG one! There are lots of approaches to teaching Spanish. Here are some methods to know about:
Immersion

To learn Spanish, you absolutely need lots of Spanish input. Successful immersion, however, is more complicated than just exposure. (Otherwise we could park ourselves or our kids in front of Spanish cartoons and call it a class.)

It's important that the class is comprehensible. Spanish class shouldn't feel like "noise," especially for young learners. The teacher should be using images, gestures, and possibly some English to make sure the Spanish is engaging, comprehensible, and tailored to the level of the learner.

Bottom line: If you see a class self-described as immersion, great! Just make sure they are focused on comprehensibility and understand how kids learn language. I think 90% immersion is a good goal.
Grammar-Based Lessons
Some classes take you through the Spanish language by targeting grammar structures. You might start with the present tense and be focused on verb conjugations, with exercises to practice each grammar target.
I don't love the grammar-based approach, and feel that you can work through a free online program, YouTube videos, or coursebook to get much of the same content. If your goal is to speak and understand as much Spanish as possible, consider another approach.
Bottom line: Some people are looking for drill-based lessons, or are advanced learners ready to deep-dive into grammar specifics. If that's you, I suggest looking for a class that teaches grammar in context with lots of reading to go with it.
Conversational Classes
Conversation-based classes can be especially helpful for students who already know some Spanish or adults who want to beef up their listening and speaking skills.
While casually chatting in Spanish might sound like a great path to improving your fluency, do be aware that speaking a second language online for an hour can be exhausting (especially for kids). Unless you're an adult who really does want to simply chat, look for conversational classes in which the teacher is guiding the theme, providing some sort of plan, and prepping you with high-frequency vocabulary.
Bottom line: I recommend a format where students also get some reading in, or where the conversation is based around something like cooking or a craft. This help keep the students' attention and the language flowing.
Vocabulary-Based
I may have made that term up, but it's common in online programs for young children. This is basically where the class centers on vocabulary words (usually by theme).
Although I prefer language in context, I understand that a perk of online learning is having the audio right there for you, with new words added in a progressive format. I also know that for very young kids, the parents often are looking for a gentle introduction to Spanish and these programs fit that bill.
Bottom line: If you choose a vocabulary-based program, look for one with a variety of activities like games, songs, skits, and other formats. Try to supplement with songs and books to reinforce your new words in context.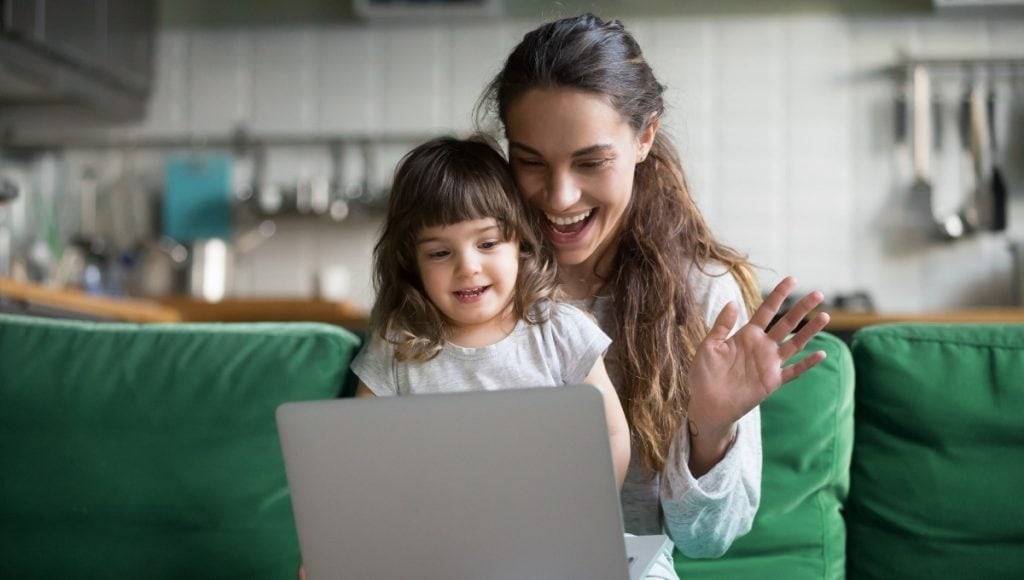 3. Buzzwords To Look For (And Avoid!)
Here are some things I like to see when I'm looking at a program or class.
Fun and variety!
Whether it's kids or adults, we all learn best when we're engaged and interested. Look for a mix of storytelling, songs, games, reading and chatting.
Comprehensible Input
Teachers who know what CI is and how to teach through it (they might teach through TPR, collaborative storytelling, reading, or other techniques).
High-frequency, relevant themes.
I love classes that focus on the most important, high-frequency phrases– the ones you need the most to understand basic Spanish right away.
Developmentally appropriate.
Kids' attention spans are short and older kids can be sensitive to "babyish" things. If the program offers a trial period, pay attention to how your kids react and whether the lesson are age-appropriate.
Here are some red flags:
Exaggerated promises of how fast you can learn. I'm sorry, but if a program is trying to sell itself with phrases like "fluent in three months!" — run away. That's not how real language acquisition works.
"Learn Spanish in 5 minutes a day." I'm looking at you, DuoLingo! Spanish Apps are great for practicing or reinforcing the language, but no, you will not become fluent from learning some new words every day. Apps like DuoLingo can be helpful as extra practice, but they're not really enough as the base of your learning.
4. Does it offer a trial period?
This might be obvious, but it's great if you can try out or see some recorded examples before jumping in.
I have lots of posts on free Spanish resources. You can definitely pull together plenty of free online resources! It just means a lot of time getting it all together, creating lessons, and then making sure you stick to it.
If you truly want to up your Spanish game as a family from your home, online lessons are the way to go. These are all excellent choices!
My #1 Choice for Live & Recorded Spanish Classes
Sarah's Spanish School is a fantastic option for online Spanish classes, especially for families with multiple kiddos– it's just one subscription per family!
Techniques: They teach students grades K-6th using language acquisition techniques such as comprehensible input, TPR, TPRS, high-frequency structures, and natural language acquisition through fun activities. The students naturally acquire the language through doing things they already love (with Spanish mixed in) such as cooking, crafts, games, science experiments, songs, and more.
From their site: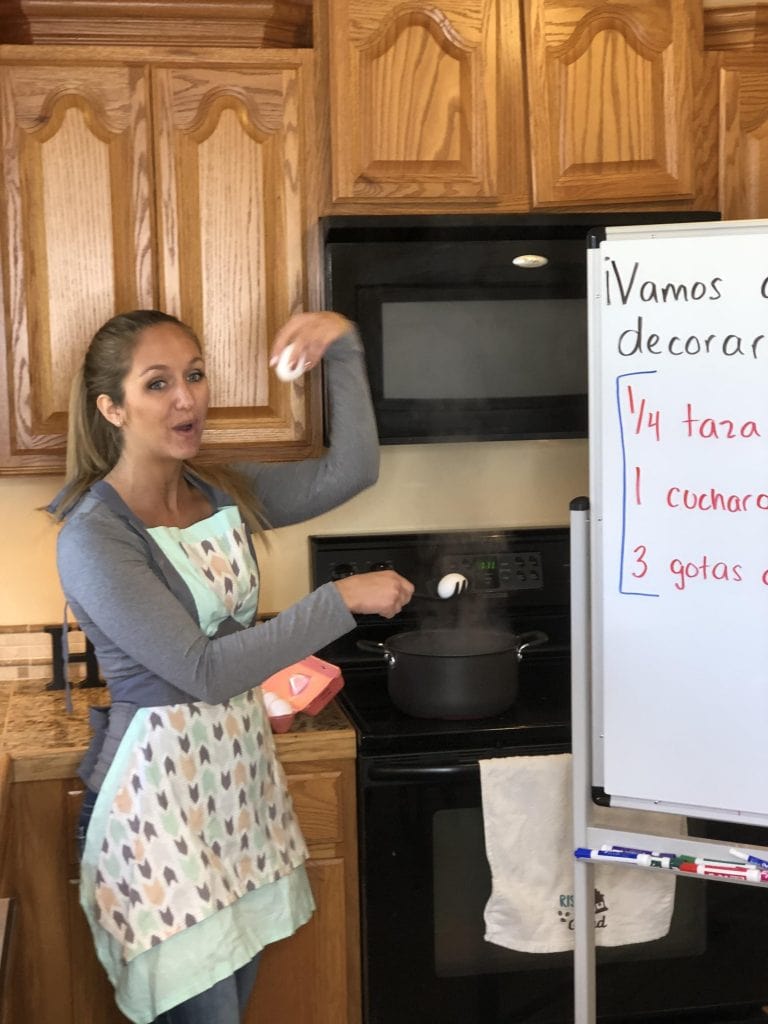 Our Mission: At Sarah's Spanish School, we believe that every student should have the opportunity to learn Spanish in a fun and effective way as a part of their academic day.
Our goals: Our goals are to promote bilingual education in America, show young students that they CAN learn a second language and how much fun it really is, and give schools the opportunity to easily offer Spanish classes to all of their students.
Whether you're looking to give your child the ability to communicate with grandparents, set them up for success in their future, or just spice up your homeschool curriculum, I think this might be just what you've been looking for.
Why is this program so awesome?
You can attend live classes every day if you want to, to get ultimate exposure to the language.
After your free trial, it's just one price per family, not per student
You have access to the recordings, so you can watch classes more than once or watch them at your own time convenience.
We make it FUN. No flashcards or memorizing long vocabulary lists. Instead, we play games, sing songs, cook, do crafts and science experiments, and so much more!
My Top Online Spanish Class for Teens and Adults
Fluency Fast offers a variety of classes and different languages, with some of the leading CI teachers around. Unfortunately, the site is a little hard to navigate and courses aren't always open.
You can try out a 90-minute class for free, through Karen Rowan. If you are self-motivated and can handle different self-paced courses, sign up for the courses you can find. This sort of natural approach is my top recommendation. Their readers and guides are excellent as well.
This is an example of a Fluency Fast class:
ULAT is a completely online program. It's an interesting mix of natural language acquisition philosophy but centered on traditional grammar sequences, and teaching through immersion. Motivated teens or adults will benefit the most from this program.
If you need a self-contained, self-paced online course for high school credit, this may be a solid option for you. It's one of the lower-cost options out there at $60 per year. Note: the student does need either a parent or teacher who is familiar enough with Spanish to oversee assessments. There are religious components as well.
Homeschoolers can read the review from Cathy Duffy here, and you can try out the first 15 lessons for free.
The video provides an overview of the ULAT methodology:
Homeschool Spanish Academy is another option. I don't have personal experience with this one, but have several friends that recommend it.
I hope these tips and recommendations are helpful to you! Let us know in the comments if we missed something you have used and love!