22 Inspiring Latinas You Should Know About This Women's History Month
Inside: A look into the accomplishments of famous and inspiring Latinas who changed the world.
March 1 – 31 marks Women's History Month in the United States. This is a time to celebrate women's accomplishments:
Women's History Month is a celebration of women's contributions to history, culture and society and has been observed annually in the month of March in the United States since 1987.

… [it] is a dedicated month to reflect on the often-overlooked contributions of women to United States history.

– History.com
International Women's Day, as well, is observed on March 8 and recognized globally.
There are incredible women all over the world, of course, but in this post let's dive into the lives of inspiring Latinas who have made history.
The 22 remarkable women here broke barriers through art, science, music, activism, the pen, and more. Everyone should know their names and how they each made history in different ways!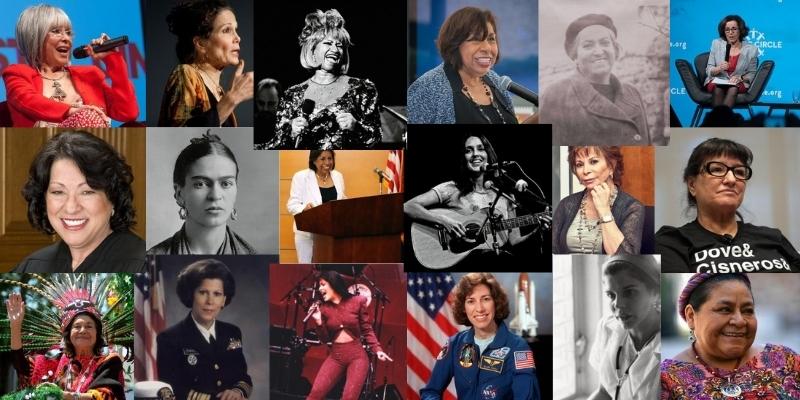 Inspiring Hispanic / Latina Role Models
There is a lot of information in this post for learning about famous Hispanic women throughout history. Here's what's included:
1. List of 22 Famous Latinos with Mini-Bios
2. Resources and Printables for Teachers
3. Books for Kids About Famous Hispanic Women
Related: Famous Latinos and Hispanic Americans You Should Know About
1. Dolores Huerta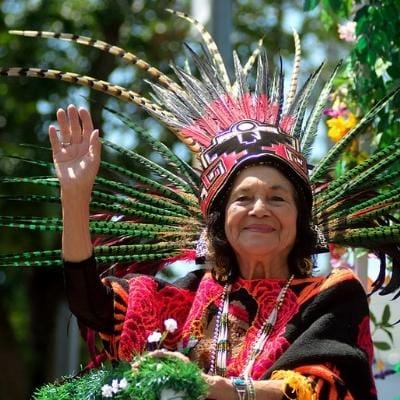 "Honor the hands that harvest your crops."

– Dolores Huerta
Image Source
Dolores Huerta is a renowned activist for the rights of farm workers and immigrants, and a leader for Chicano civil rights.
Huerta was born April 10, 1930 in California. She worked as a teacher for a time, but then turned to organizing and activism. She said, "I thought I could do more by organizing farm workers than by trying to teach their hungry children."
With César Chávez , she helped form United Farm Workers to fight for better conditions. Huerta received the Presidential Medal of Freedom in 2012 and is part of the National Women's Hall of Fame.
See her story and more resources here.
2. Ellen Ochoa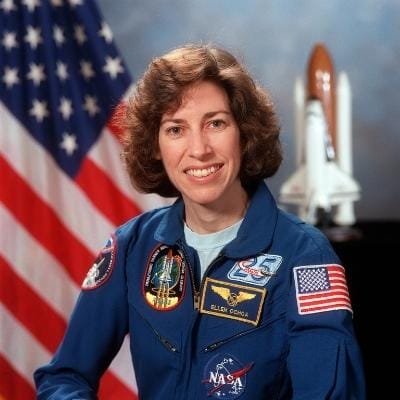 "Don't be afraid to reach for the stars. I believe a good education can take you anywhere on Earth and beyond."

– Ellen Ochoa
Image Source
Ellen Ochoa is an engineer and the world's first Latina astronaut to go to space, with over 950 hours logged in space flights.
Ochoa was born May 10, 1958 in California to Mexican-American parents. She flew in four space missions is in the Astronaut Hall of Fame. She was the second female director of Johnson Space Center and is currently the Director of Flight Operations at the Space Center in Texas.
See her story and more resources here.
3. Selena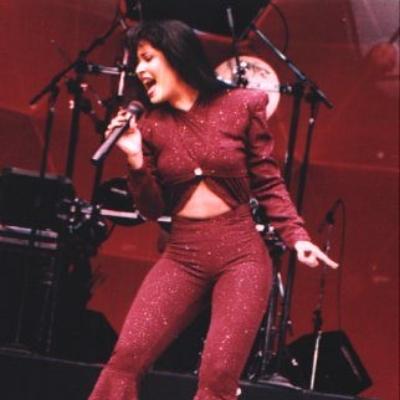 "I want to be remembered not only as an entertainer but as a person who cared a lot, and I gave the best that I could. I tried to be the best role model that I possibly could."

– Selena Quintanilla
Image Source
Known as the La reina de la música Tejana — the Queen of Tejano Music– Selena changed the landscape of American music forever.
Selena Quintanilla was born in Texas on April 16, 1971 to Mexican-American parents. She began singing for her family's band and released her first album at the age of 18, and won a Grammy in 1993. Selena was tragically shot by one of her fans, at only 23. She has had movies and series documenting her life and music career.
See her story and more resources here.
4. Sonia SotoMayor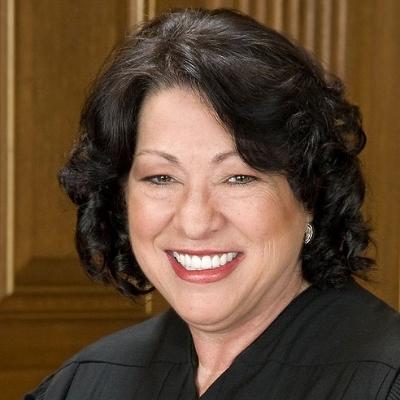 "Experience has taught me that you cannot value dreams according to the odds of their coming true. Their real value is in stirring within us the will to aspire."

– Sonia Sotomayor
Image Source
Sonia Sotomayor is the first Hispanic to serve on the U.S. Supreme Court, and the third woman to do so.
Sotomayor was born in the South Bronx in New York on June 25, 1954, to a Puerto Rican family. She was high school valedictorian, won a scholarship to attend Princeton in 1972, and graduated from Yale Law School. In 2009, President Barack Obama nominated Sonia Sotomayor to the Supreme Court and she has been serving there since.
See her story and more resources here.
5. Frida Kahlo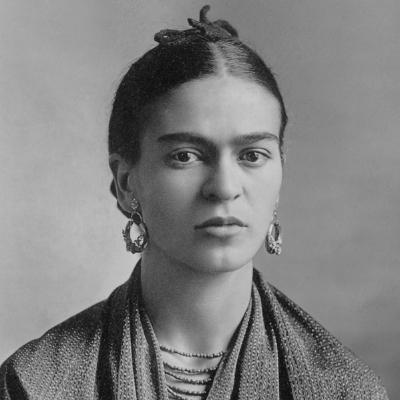 "Feet, what do I need you for when I have wings to fly?"

– Frida Kahlo
Image Source
Frida Kahlo is one of the most iconic Latin American artists and painters of the 20th century.
Kahlo was born on July 6, 1907 in Mexico. From childhood Polio and suffering a terrible bus accident in her teens, Kahlo endured intense physical suffering for much of her life. She is most famous for her self-portraits and bold, imaginative image. She was married to painter Diego Rivera and died at the age of 47.
Get lesson ideas and more see more quotes.
6. Isabel Allende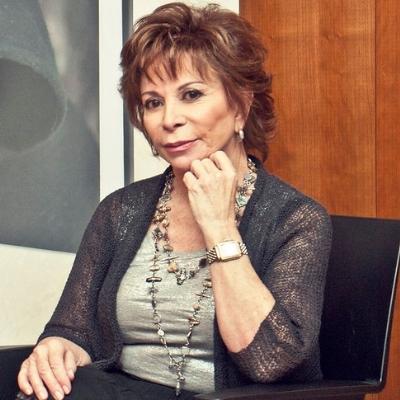 "I don't want an uneventful and safe life, I prefer an adventurous one."

– Isabel Allende
Image Source
Isabel Allende is a Chilean-American author, known for her works of magical realism. She is one of the most widely read Hispanic authors in the world, having sold more than more than 75 million copies.
Allende was born August 2, 1942, to Chilean parents. She lived in many places as a child, eventually fleeing Chile to live in Venezuela and later the U.S. She is the recipient of the Presidential Medal of Freedom and the author of 25 books, translated into over 42 languages.
See her story and more resources here.
7. Sylvia Mendez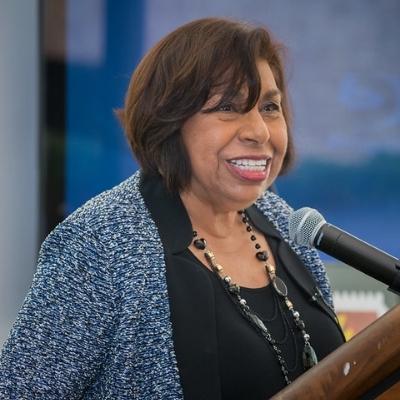 "My parents just wanted what was best for their children."

– Sylvia Mendez
Image Source
landmark case Mendez vs. Westminster in 1947. Five families sued to protest segregation and won, paving the way for Brown vs. Board of Education.
Mendez was born June 7, 1936 in Santa Ana California, to Mexican and Puerto Rican parents. After working for a time as nurse, Mendez dedicated herself to speaking and raising awareness of her personal story. In 2011, she was awarded the Presidential Medal of Freedom.
See her story and more resources here.
8. Joan Baez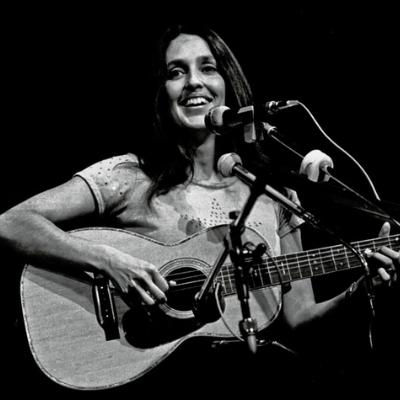 "I think music has the power to transform people, and in doing so, it has the power to transform situations – some large and some small."

– Joan Baez
Image Source
Joan Baez is an American folk singer, songwriter, and political activist.
Joan Baez was born January 9, 1941, in New York, to Mexican and Scottish parents. She performed at the March on Washington in 1963, and was a central figure in anti-war protests as well. In 2017, she was inducted in the Rock and Roll Hall of Fame.
See her story and more resources here.
9. Gabriela Mistral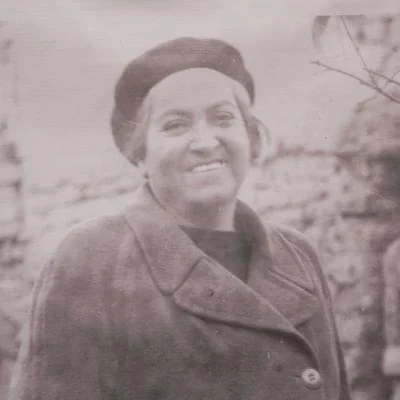 "We are guilty of many errors and many faults, but our worst crime is abandoning the children, neglecting the fountain of life. Many of the things we need can wait. The child cannot."

– Gabriela Mistral
Image Source
Gabriela Mistral was a Chilean poet and the first Latin American recipient of the Nobel Prize for Literature, in 1945.
Gabriela Mistral was born April 7, 1889 in Vicuña, Chile. Despite difficult circumstances, she obtained a teacher's certificate and taught several years. She left teaching to speak, write, and work around the world. She is most famous for her poetry and humanitarian work. Mistral also won the National Literature Prize of Chile.
See her story and more resources here.
10. Rigoberta Menchú TUm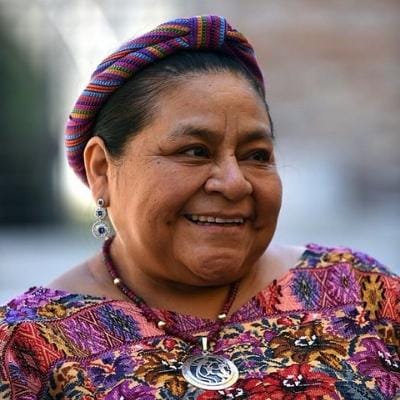 "I am like a drop of water on a rock. After drip, drip, dripping in the same place, I begin to leave a mark, and I leave my mark in many people's hearts."

– Rigoberta Menchú Tum
Rigoberta Menchú Tum is a Guatemalan activist and was the first person of indigenous descent to receive the Nobel Peace Prize, in 1992.
Menchú was born January 9, 1959 in Guatemala. After suffering terrible losses during the Guatemalan Civil War, she was exiled and turned to activism from outside of Guatemala. She wrote a memoir detailing the atrocities of the war, which helped to bring the conflict to the international spotlight. She continues her activism to this day.
See her story and more resources here.
11. France Córdova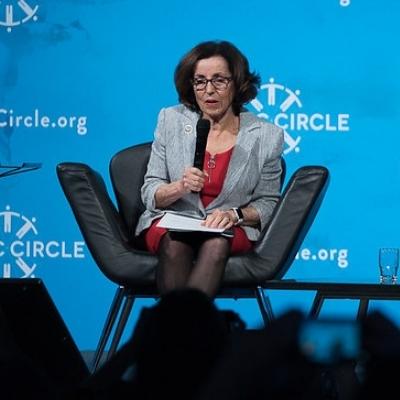 "We're going to have to understand the changes that are happening on our planet, the reasons for them, [and] do very good, thorough observations of them, in order to know how to be resilient."

– France Córdova
Image Source
France Córdova is an astrophysicist who became the youngest person and first woman named chief scientist at NASA.
France Córdova was born August 5, 1947 to Mexican-American and Irish-American parents. France Córdova is known for her work and research with X-rays, gamma rays, and space instruments. She is also the director of the National Science Foundation and has served as president of several Universities.
See her story and more resources here.
12. Celia Cruz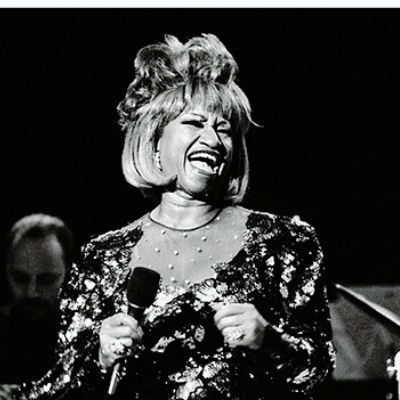 "When people hear me sing, I want them to be happy, happy, happy. I don't want them thinking about when there's not any money, or when there's fighting at home. My message is always felicidad – happiness."

– Celia Cruz
Image Source
Celia Cruz was one of the most iconic singers and performers of salsa music, known as "la Reina de la Salsa" (the Queen of Salsa).
Cruz was born in Havana, Cuba, on October 21, 1925. She began her career in Cuba but had to flee to the U.S. after the Cuban Revolution. She was part of the Tito Puente Orchestra and released 75 albums over her lifetime, 23 of which went gold. Cruz received 3 Grammy and 4 Latin Grammys.
See her story and more resources here.
13. Sor Juana Inés de la Cruz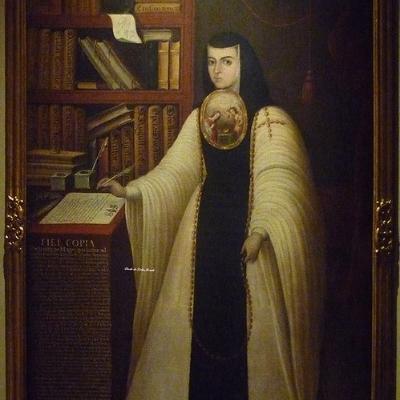 "I don't study to know more, but to ignore less"

– Sor Juana Inés De la Cruz
Image Source
Sor Juana Inés De la Cruz was a 17th century nun, poet, and playwright. At a time when women were denied education, she was one of the greatest posts of Latin America of all time.
Juana was born on November 12, 1651 in Mexico. She secretly self-educated herself as a child a level of intellectual prodigy. She joined the Convent of the Order of St. Jérôme at age 21, living there the rest of her life, and died in 1695 at 44 years old.
14. Rita Moreno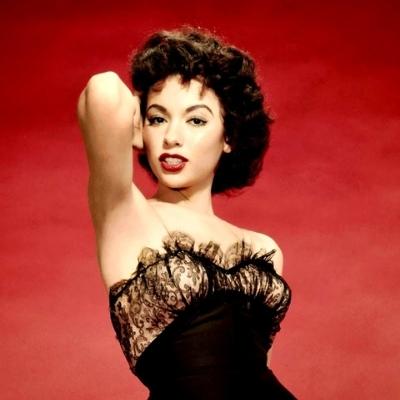 "It is through art that we will prevail and we will endure. It lives on after us and defines us as people."

– Rita Moreno
Image Source
Rita Moreno is the first Latina to win an Oscar and one of only three people ever to be a PEGOT— a recipient of the Peabody, Emmy, Grammy, Oscar, and Tony Award.
Rita Moreno was born in Puerto Rico on December 11, 1931 and moved to New York as 5 years old. Her role as Anita in West Side Story earned an Oscar and she continues. Moreno helped break barriers for Latina women in Hollywood and to move beyond of stereotypical roles.
See her story and more resources here.
15. Helen Rodriguez-TrÍas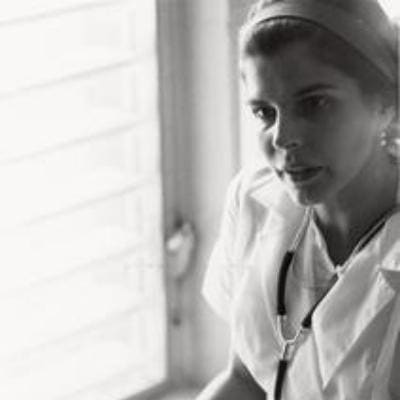 "I hope I'll see in my lifetime a growing realization that we are one world. And that no one is going to have quality of life unless we support everyone's quality of life."

– Helen Rodríguez-Trías
Image Source
Helen Rodriguez-Trías was a physician who worked for women and children's healthcare. She received the Presidential Citizens Medal for her work in 2001.
Rodríguez-Trías was born July 7, 1929 in Puerto Rico. She grew up in both New York and Puerto Rico, starting a clinic in Puerto Rico and then working New York. She was the first Latina director of the American Public Health Association and fought for women's healthcare, low-income patients, and HIV education.
See her story and more resources here.
16. Jennifer Lopez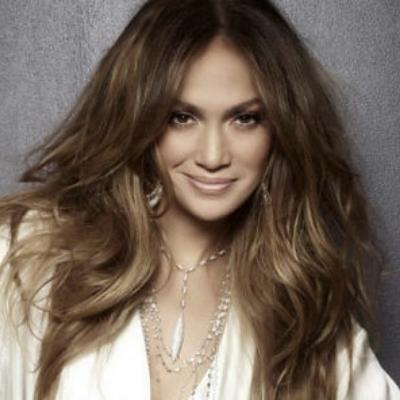 "I'm not here to be perfect and I'm not here to be anything but my best, whatever that means for me."

– Jennifer Lopez
Image Source
Jennifer Lopez is one of the most successful and well-known Latina artists and actors. In 2007, she was number 1 of the "100 Most Influential Hispanics" by People en Español.
Jennifer Lopez was born in the Bronx, New York on July 24, 1969. She is a professional dancer, has appeared and stared in numerous films, and has released several musical albums.
See her story and more resources here.
17. Julia Alvarez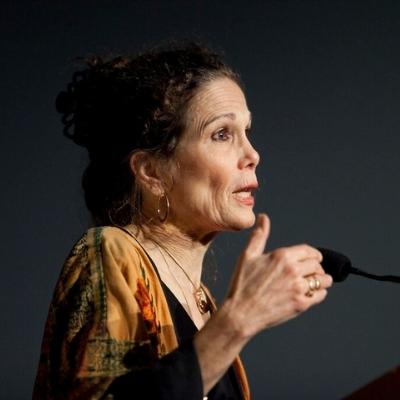 "The elasticity of imagination and compassion is what writing and reading promote."

– Julia Alvarez
Image Source
Julia Alvarez is a bilingual author and a top voice on the Latinx immigrant experience in the United States.
Julia Alvarez was born in New York City on March 27, 1950, but mostly grew up in the Dominican Republic. Her family later moved to New York. She is a prolific writer of essays, poems, and novels, both for adults and children. Alvarez received the Hispanic Heritage Award for Literature is the National Endowments for the Arts Grant.
See her story and more resources here.
18. Gloria Estefan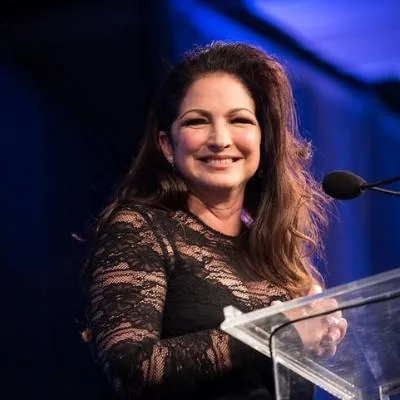 "It is so important for me to keep authentic Cuban sounds alive. … I believe this album will expose a new generation to the richness of Cuban music."

– Gloria Estefan
Image Source
Known as "The Queen of Latin Pop," Gloria Estefan broke into the mainstream music scene with Latin sounds, paving the way for many other Latinx artists.
Gloria Estefan was born in Havana, Cuba on September 1, 1957. Her family fled Cuba in 1958 when she was just 2, and moved to Miami. Estefan is famous for being part of Miami Sound Machine and her solo albums. She is part of the Songwriters Hall of Fame, the recipient of the Presidential Medal of Freedom, and 3 Grammy Awards. .
See her story and more resources here.
19. Sandra Cisneros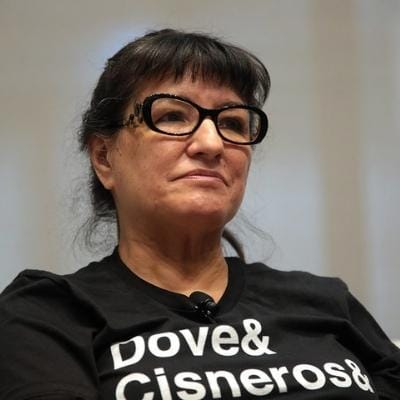 "I try to be as honest about what I see and to speak rather than be silent, especially if it means I can save lives, or serve humanity."

– Sandra Cisneros
Image Source
Sandra Cisneros is an internationally recognized bilingual author, most famous for her novel The House on Mango Street.
Sandra Cisneros was born in Chicago on December 20, 1954, to Mexican parents. She is a teacher and won National Endowment for the Arts Fellowship in 1982. Her work including novels, poetry, memoirs, and children's books, and she received the National Medal of Arts in 2015.
See her story and more resources here.
20. Laurie Hernandez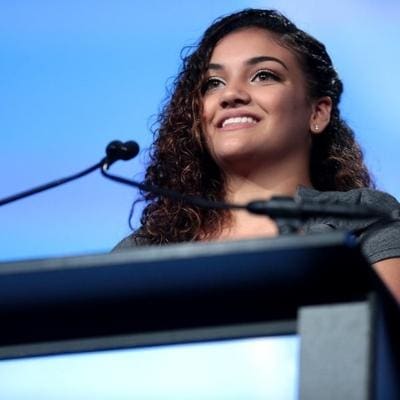 "I think it's amazing that I can go out there and be myself, and the fact that I'm carrying Puerto Rico on my back a little bit is such an honor."

– Laurie Hernandez
Image Source
Laurie Hernandez is an American gymnast, one of only a few Latina Olympian gymnasts part of the team that took Gold Medal in 2016. Hernandez was born June 9, 2000, to Puerto Rican parents in New Jersey. She won an individual silver medal for the balance beam in 2016 and participated on a season of Dancing with the Stars.
See her story and more resources here.
21. Eva Perón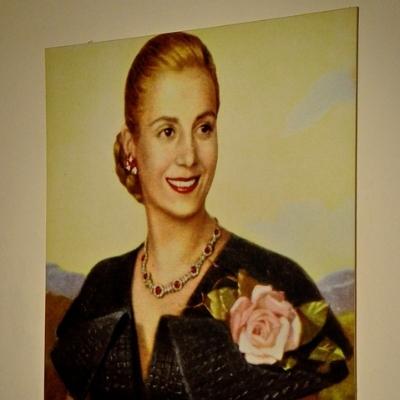 "It is not philanthropy, nor is it charity… It is not even social welfare; to me, it is strict justice… I do nothing but return to the poor what the rest of us owe them, because we had taken it away from them unjustly."

– Eva Peron
Image Source
Eva Perón was the wife of President Juan Perón, beloved advocate for women and the low-income people of Argentina, and unofficial minister of health and labor.
Perón was born May 7, 1919 in Argentina. She worked for a time as an actress before marrying and becoming First Lady of Argentina. Perón died tragically young from cancer, which cemented her legendary status among the working class. The fascination in her life resulted in films, books, and plays about her life.
See her story and more resources here.
22. Antonia Novello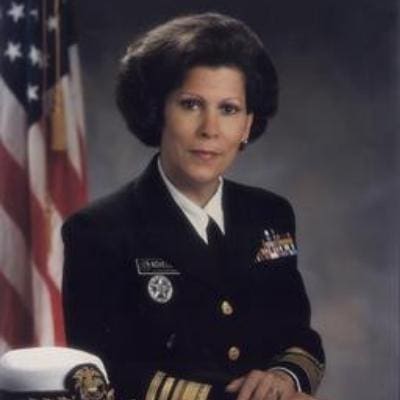 "I want to be able to look back someday and say, "I did make a difference." Whether is was to open the minds of people to think that a woman can do a good job, or whether it's the fact that so many kids out there think that they could be like me."

– Antonia Novello
Image Source
Antonia Novello is the first female and first Latin-American to serve as Surgeon General of the United States.
Novello was born August 23, 1944 in Puerto Rico. She studied in Puerto Rico and then the U.S., working in public health. She worked to improve AIDS education, educated against smoking, and to help vulnerable women and children. Novello is in the National Women's Hall of Fame and received the Public Health Service Distinguished Service Medal.
See her story and more resources here.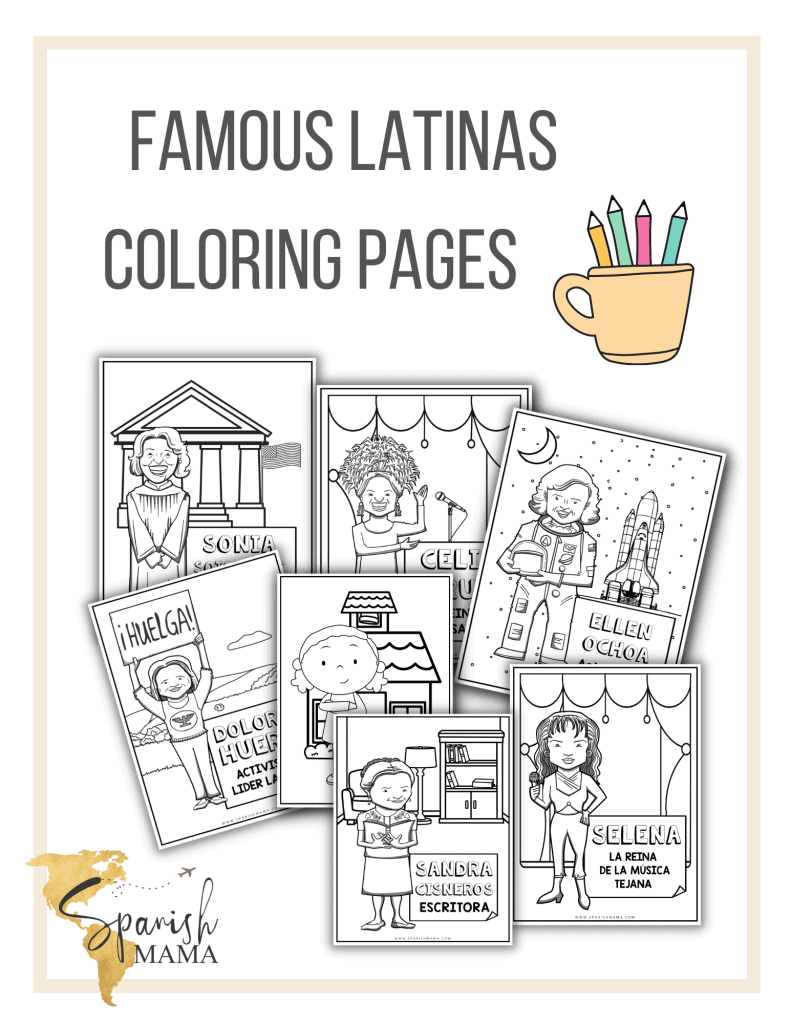 Student Resources for Learning about INspiring Latinas
1. Download these free coloring pages featuring 20 famous Hispanic female role leaders. (From me!)
2. Inspiring Latinas Classroom Display Posters for free here. These eye-catching posters include information about each person in Spanish.
3. Women's Literature Latin American Female Authors Posters for free here. This beautiful set includes quotes in English from Latina writers.
4. Here's a set of free Latinas in Their Own Words Worksheets, for elementary students. (Includes sheets for Rigoberta Menchú, Julia de Burgos, Pura Belpré, Chavela Vargas, Gabriela Mistral, Sor Juana Inés de la Cruz, Violeta Parra, Dolores Huerta, Sara Gómez, and Lola Álvarez Bravo).
Books About Famous Hispanic Women Leaders
Here are some picture books to help children learn about more inspiring Latina female leaders.
You can use the suggestions below to search for titles to buy or borrow from your local library. If you want to support small businesses, search for these books at one of these 5 Independent Spanish Bookstores with Bilingual Titles.
Obviously, there are more Hispanic female role models I could have covered in this post! Which inspiring Latinas would you like to see added?
Let me know in the comments below!
Image Credits from Title Image: