Teaching Immigration in Spanish Class: Resources & Ideas
Inside: Ideas & resources for teaching immigration in Spanish class.
I think this is one of the most packed posts I've written. And I keep adding to it! There are ton of resources on immigration, and here I've tried to collect the best of the best.
The entire history of immigration is so multifaceted it's hard to know what to cover in Spanish class. One of the big dangers is presenting any part of immigration as one-dimensional. If you present lopsided materials, your students might walk away thinking:
Latin America is: poverty, violence, and corruption.
All Latin Americans want to move to the U.S.
All/most immigrants are undocumented.
A lot of materials out there focus on the hardships people face before choosing to emigrate, and rightfully so. It's important that our students grasp the dire situations many people find themselves in. But people are not one-dimensional.
So, I try to focus on dignity.
Not reducing people to rich or poor, "legal" or "illegal", but focusing on humanity: telling stories and listening to stories.
We will probably misstep here and there, but it's such an important conversation. I feel like if my students at least leave my classes having empathized with a character in a book, song, or movie, they will engage in future discussions differently. And if we read multiple perspectives and study current facts, they can think beyond their personal experiences and preconceived notions.
I can't tell you how to create a perfectly balanced unit that does everything, but hopefully the resources here give you a head start.
IMMIGRATION IN SPANISH CLASS: RESOURCES

GETTING STARTED
There are a TON of resources out there on immigration. Take some time to explore and find a balance of resources that will resonate with your students: reading, listening, discussion. I have tried to gather just my favorites here.
Use this list for coming up with essential questions. Some examples (quoted from the site):
What does it mean to be invisible? (context: minorities)
How do individuals reconcile competing belief systems within a given society (e.g., moral beliefs conflicting with legal codes)?
What is oppression and what are the root causes?
What turning points determine our individual pathways to adulthood?
Choose several authentic songs as you work through the unit. (I have a few included in this post, or see my entire list of immigration songs in Spanish.) Discuss the lyrics, and use the videos that tell stories as MovieTalks or stories. Below you'll find several free resources for this.
Select a novel to study together, or gather short texts to read. In this post, I suggest some novels and will link to a bunch of news articles and infographs.
Use one or two full-length videos. You might want to start and end with movies: one, to give context and help students imagine details, and one to close out everything you've studied. Below you can find my suggestions.
Consider anchoring your unit as hearing varied perspectives and "voices" of immigration. Each time you read a story, watch a video, etc., add a small reflection or paragraph about that person or group's experience. This is what I did in my immigration songs pack.
Invite heritage speakers from within the school to share with your class about their family.
Do an immigration simulation. Señor Noble has resources for a game to help students understand the emigration process.
NOVELS
I love Mira Canion's writing. This novel tells about a family's escape from Cuba during the Castro-era, from a first-person perspective. Comprehensible even to novices, this is a perfect choice for a Spanish 1 class.
A couple in Guatemala has to escape to the U.S. and cross the border, seeking political asylum for their family. Although written for novice learners, the themes are deep and can be better explored by students in Spanish 2 or 3.
One caution: don't take too long actually reading the book. There's a lot of crying, waiting, bad news, etc. Keep it moving, act it out, and intersperse with lighter activities (songs or cultural stuff about the beauty of Guatemala).
Cajas de Carton: Relatos de la Vida Peregrina de un Nino Campesino
An authentic Spanish title, Cajas de cartón would be a good fit for Intermediate-Mid and up. It follows a Mexican migrant family in California through short stories, one per chapter.
For more advanced students, Esperanza Renace is an authentic read about a Mexican girl who comes from a life of wealth in the 1920's, only to have her life turned upside down by tragedy. She escapes with her mother to California.
#AUTHRES
Infographs are an accessible authentic resource, even for novices. Here are some examples you could use in class.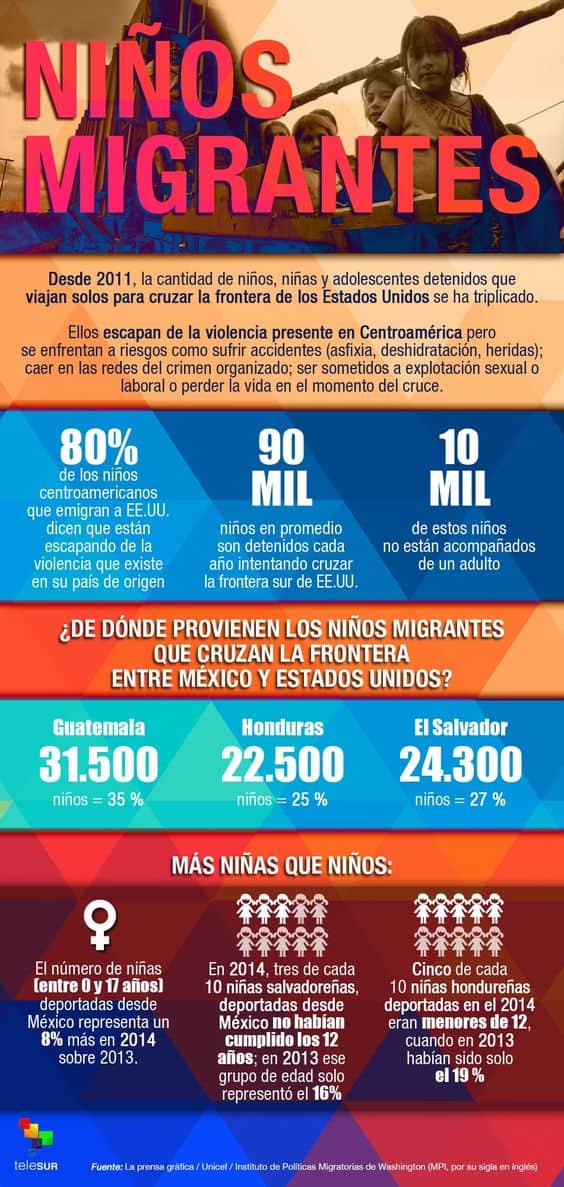 Credit: Telesur

Credit: Mujer Migrante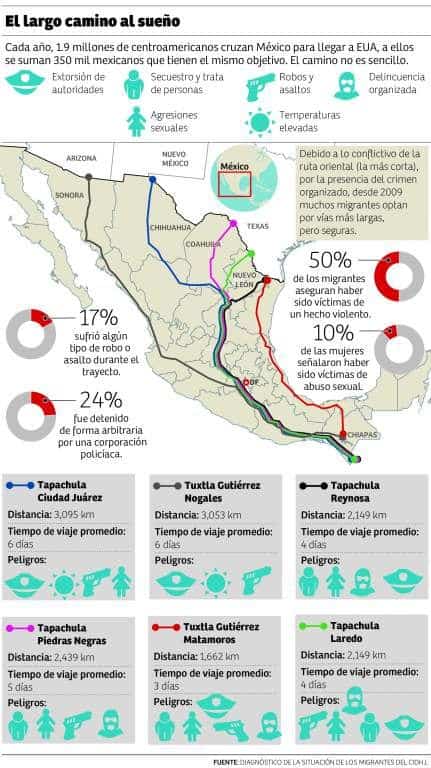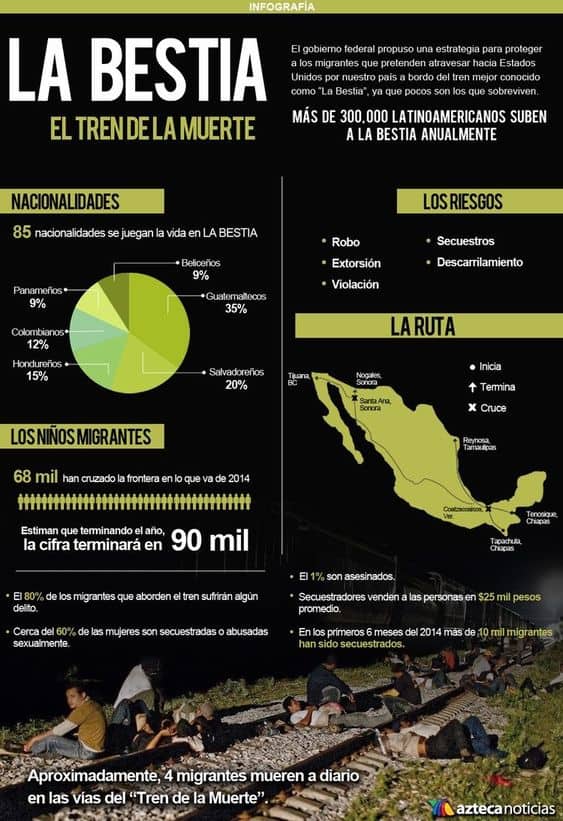 Credit: Azteca Noticias
https://www.pinterest.com/eealvarado/immigration-la-inmigraci%C3%B3n/
SONGS ON IMMIGRATION
There are so many good songs I had to make a whole separate post: 15 Powerful Songs about Immigration in Spanish. Here are just my top four picks that offer a variety of stories, and resources to go with them:
UN BESITO MÁS
Two undocumented parents try to make a life in the U.S., but end up being separated from their daughter. Really beautiful, but definitely sad.
Click on the image to see the story slides I made for novice-high students and up.
Kara Jacobs and Adrianne Dowd also created resources that are meant to introduce an immigration unit with Un Besito Más. You can click through their presentation and ask questions about the screenshots, and use their follow-up activities. I stumbled across this after I made mine, but hopefully having a plethora of resources will make your life easier!
AVE QUE EMIGRA
I love including this one from Gaby Moreno (or Fronteras), because it deals with a different experience: someone who was able to come legally, to pursue a dream, but still deals with homesickness. The theme is central to any discussion of immigration: sacrifices made in the pursuit of dreams, and home vs. new identities. The language is poetic and better for intermediate-low and up, but the video would make for great discussion and narration for all levels.
ICE EL HIELO
The video shows vignettes of people living in the U.S.: two undocumented workers, an ICE official, and family members. A tough watch, but perfect for storytelling. The lyrics tell a different story than the video, and with a little help are very comprehensible.
You can use my slides with text to introduce the video (told for novices):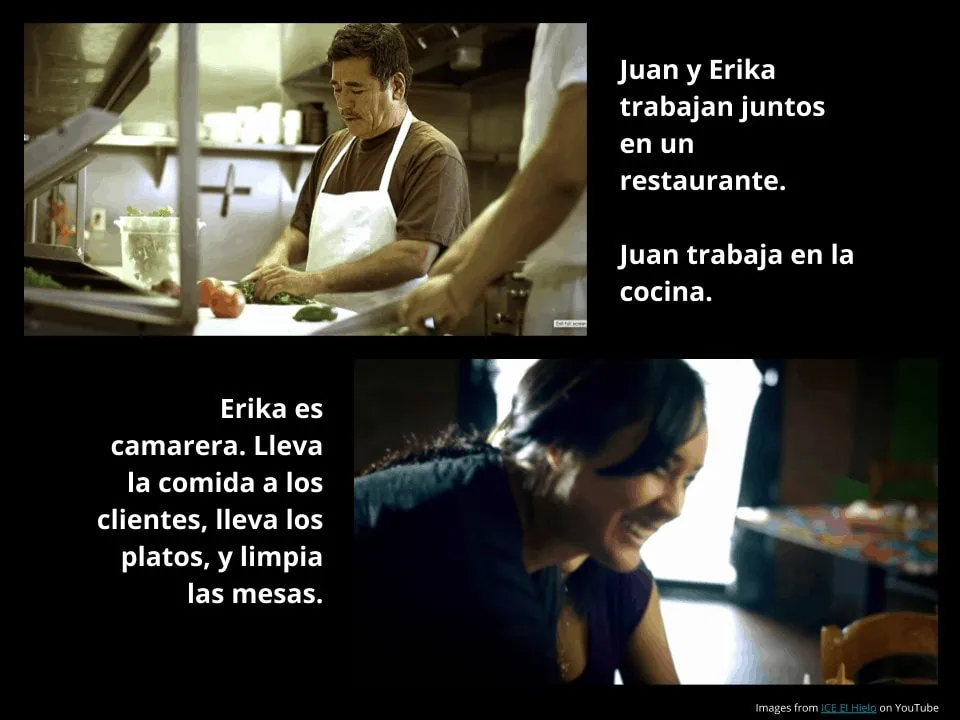 Kara Jacobs also has a immigration songs pack that weaves the characters in the story and video together, plus some excellent follow-up activities. I love the idea of telling the story before watching the song.
DOS PATRIAS
Although Dos Patrias isn't necessarily my favorite, I think it's important to give a well-rounded look at things. There are so many powerful songs about the undocumented experience, but we don't want to paint all stories with the same brush. Here we have a family who came with documents, and the father becomes a citizen. The song describes his struggle between identities, and the difference between his experience and that of his children.
READINGS ON IMMIGRATION
Below you can find links to articles and text that are immigration-related.
LEARNER TEXTS
Newsela has an entire text set on Immigration in the U.S., which you can select in Spanish and then adjust the level of difficulty. You have to create a free account to join, but there is a LOT of comprehensible material here.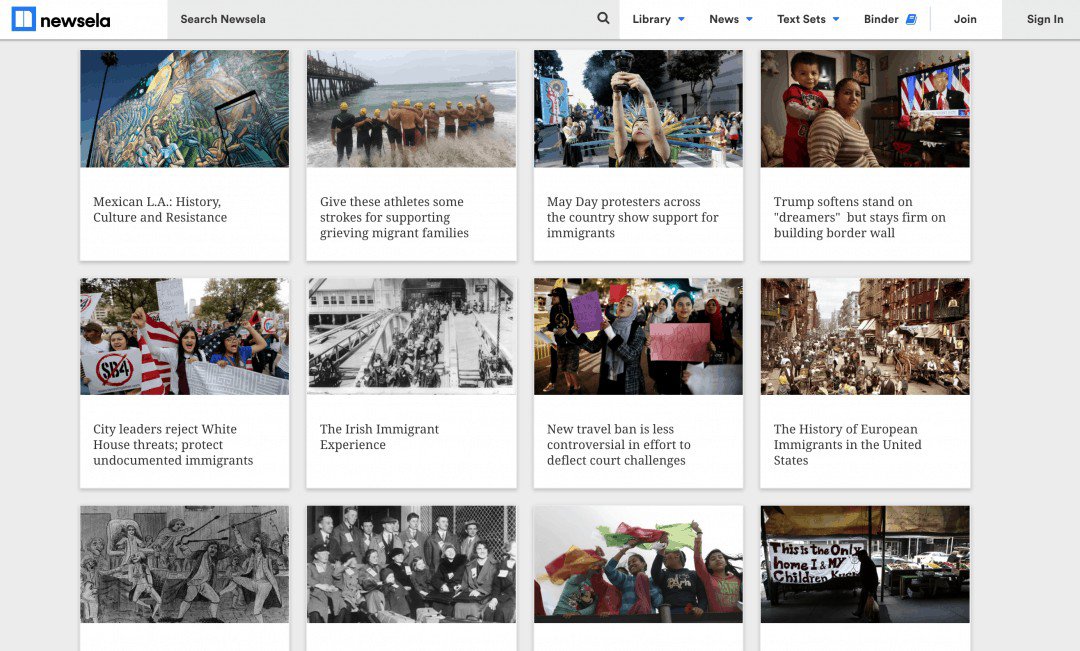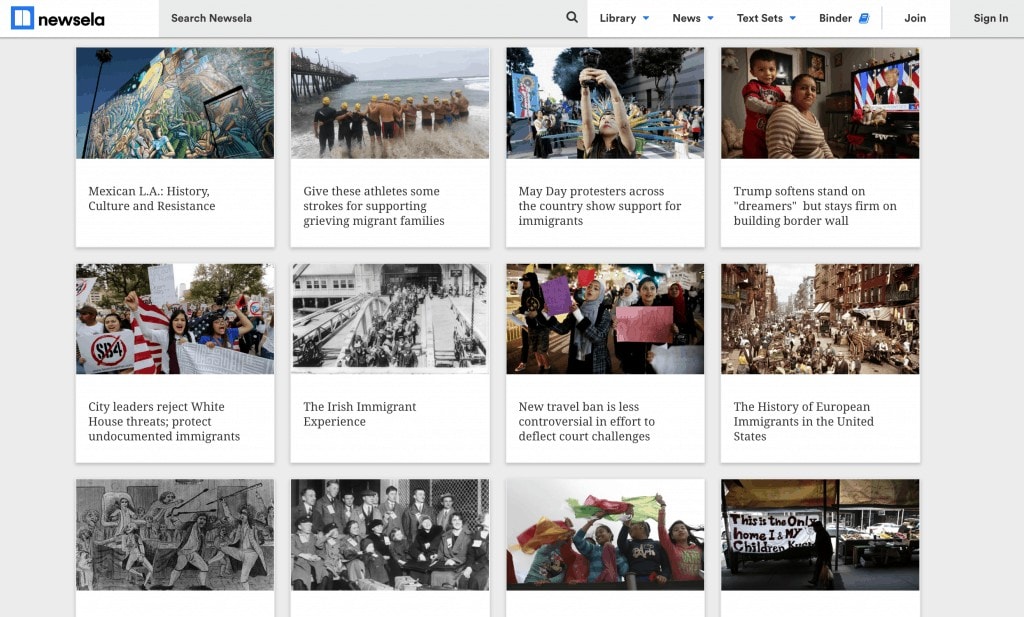 Foto Historias feature true stories told by immigrants, and easily searchable by theme. Though they're not created for learners, the language is easier and easily adapted as an embedding reading.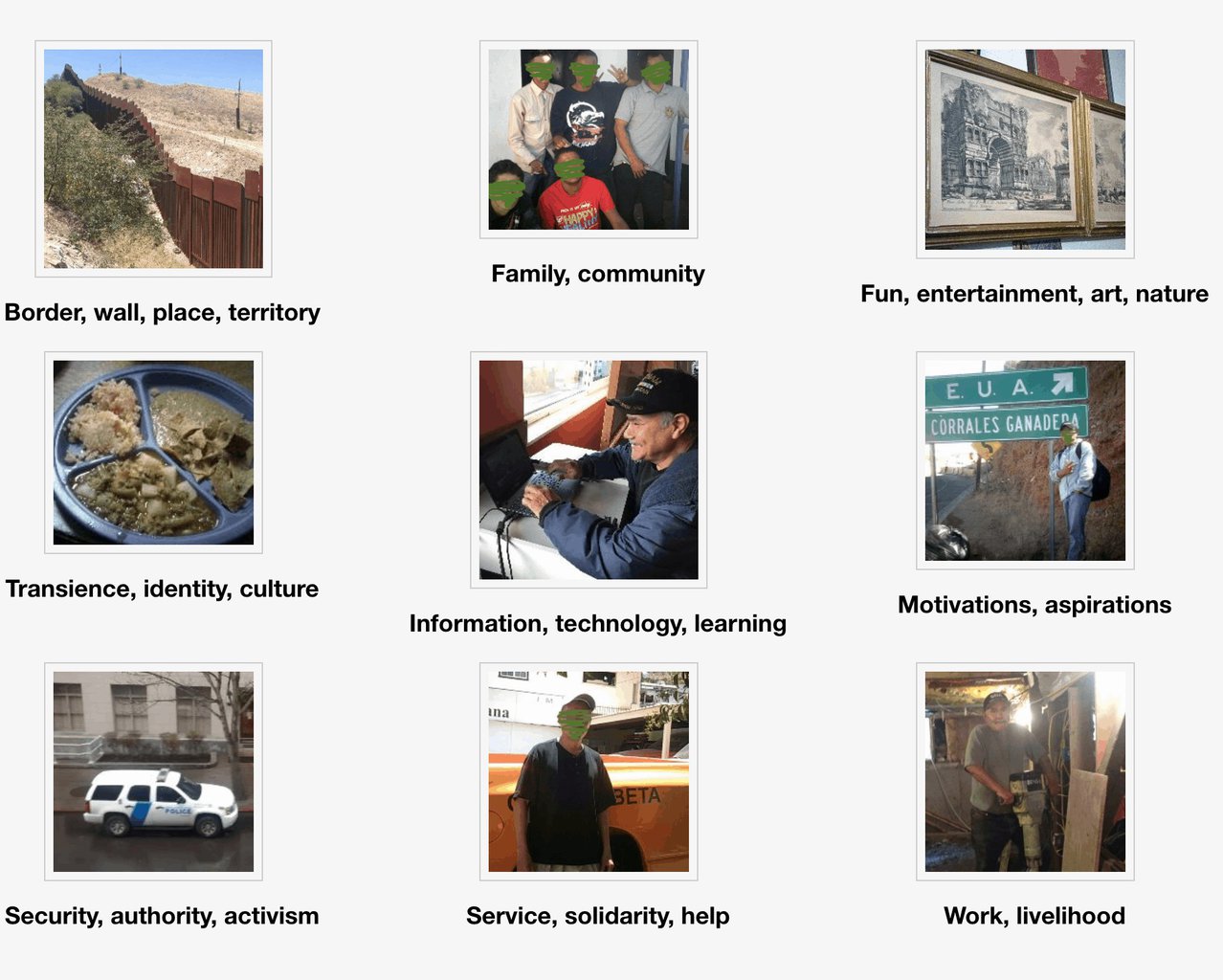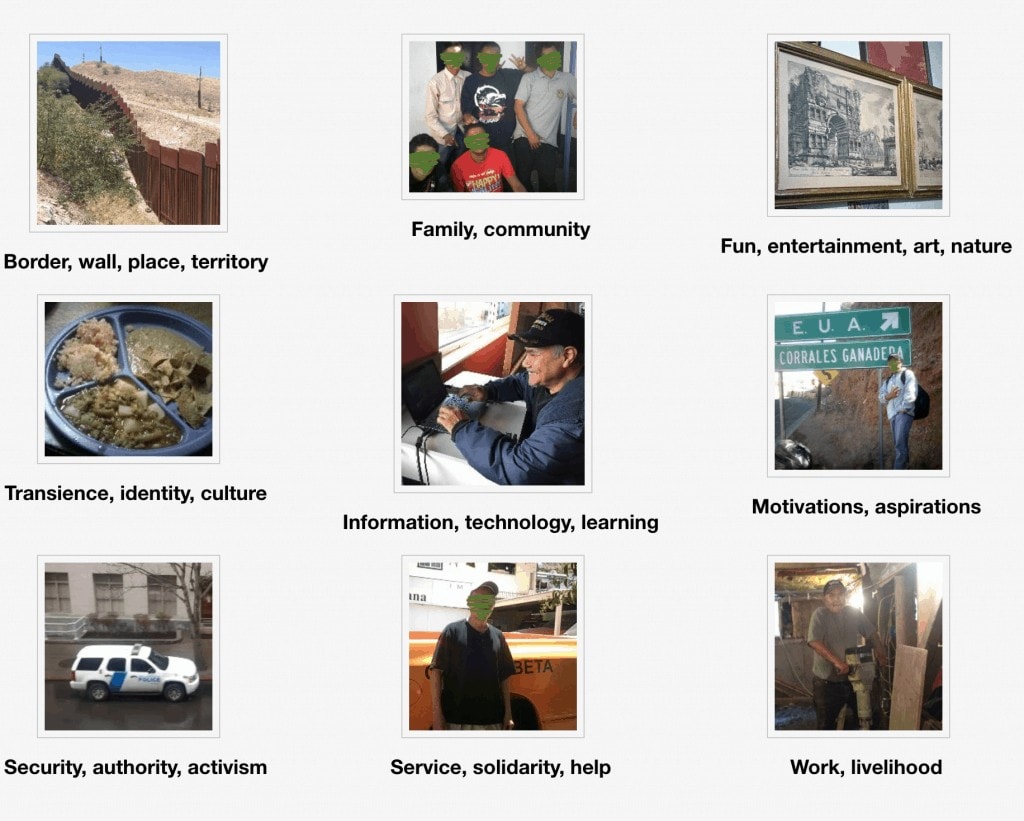 AUTHENTIC TEXTS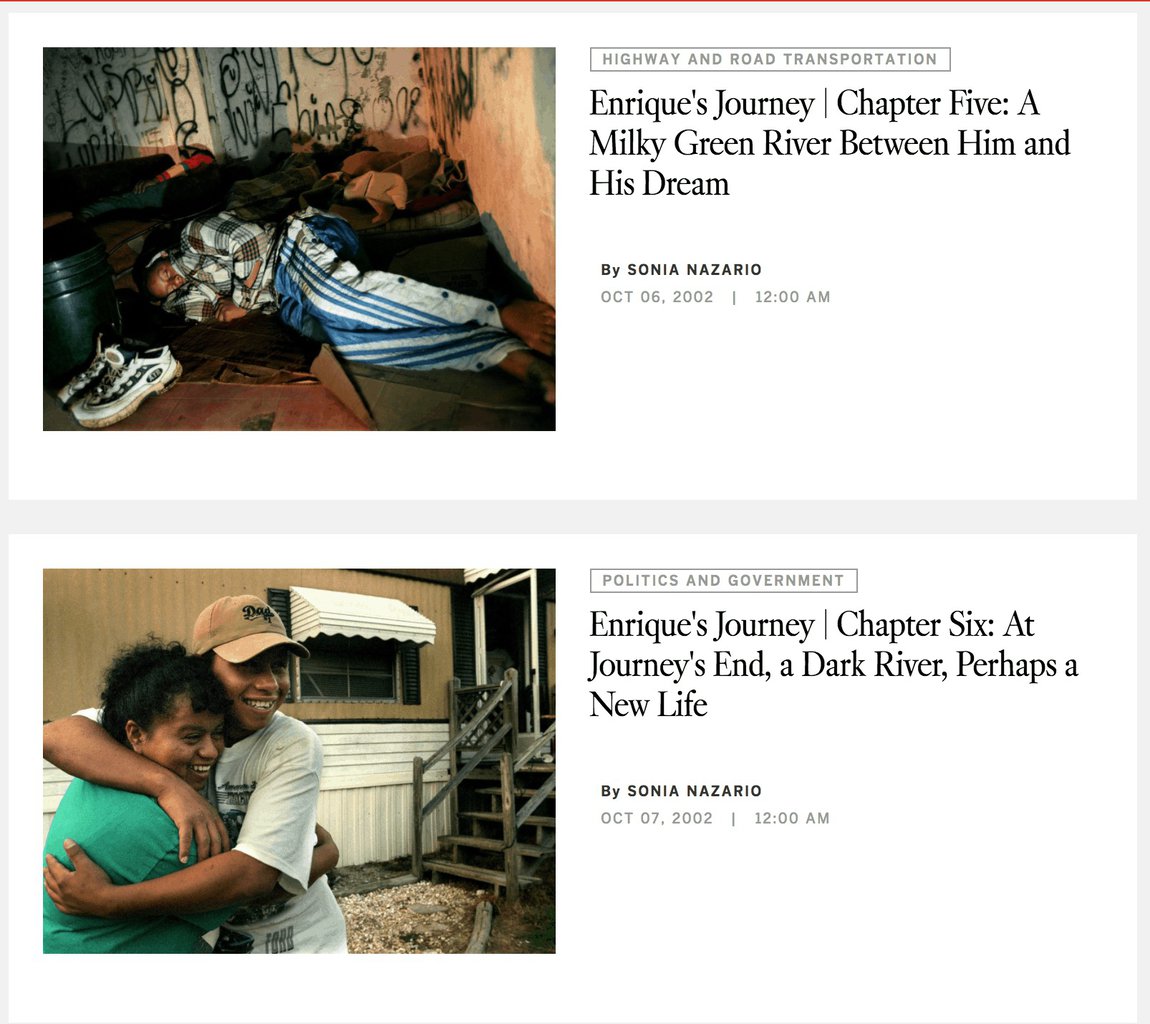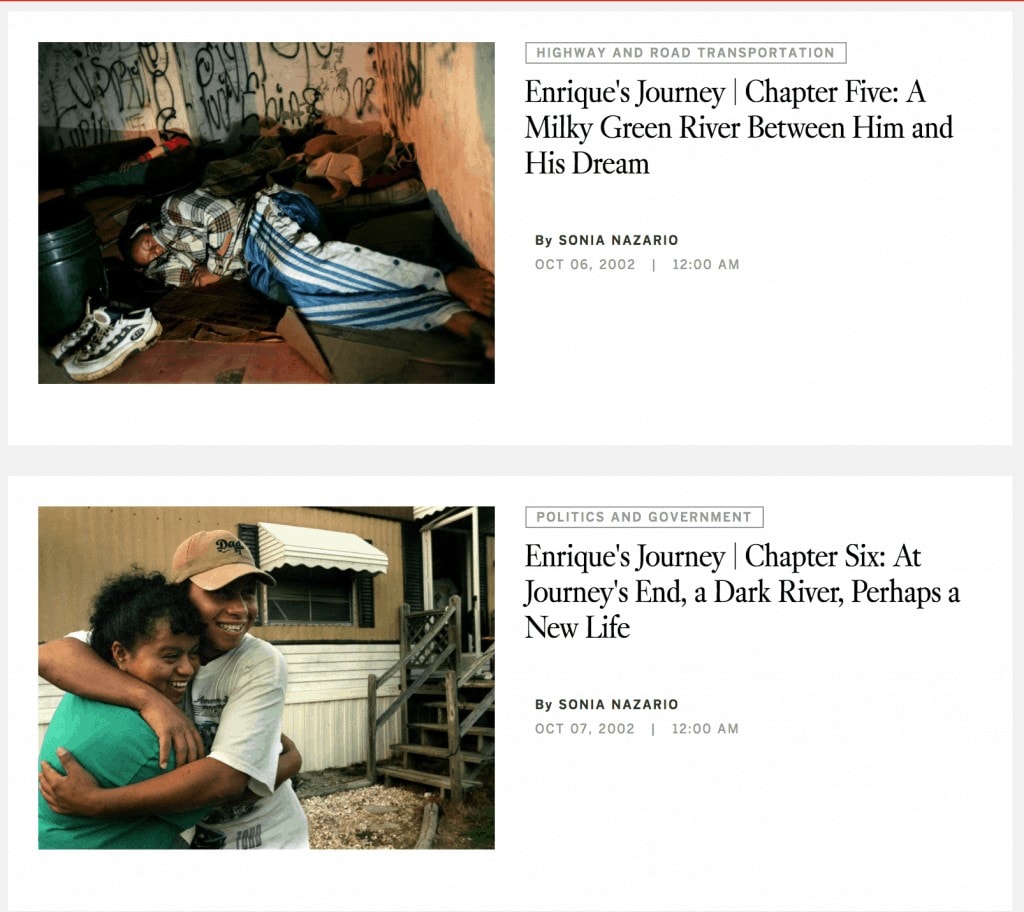 FILMS ON IMMIGRATION
Again, so many to choose from. Here are my top picks, and of course be sure to preview.
MOVIES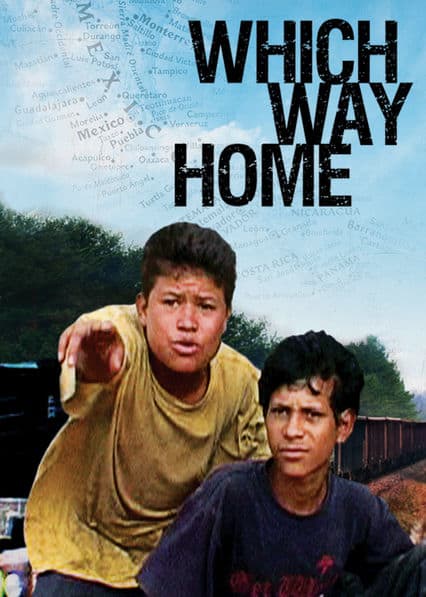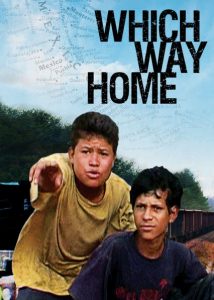 Which Way Home (1h 30min)
This documentary follows the lives of several children as they make the dangerous journey to the U.S.-Mexico border. This is a very powerful movie that conveys a difficult reality, and will need to be previewed for sure. (Free lesson plans available here.)
Themes: Immigration, poverty, Central America and Mexico.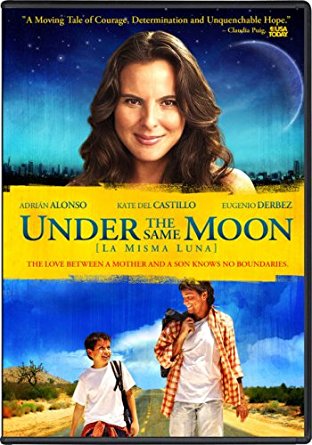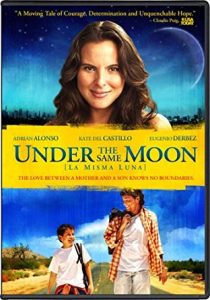 Bajo la misma luna (PG-13, 1h 46min)
A young boy and his mother are separated when she leaves him behind in Mexico to go work in the U.S. He leaves his family and tries to cross the border to find her. This is one of my favorites– difficult themes, but beautifully done and very touching. This would work as well for most 8th graders.
Themes: Immigration, family, heartwarming/wrenching.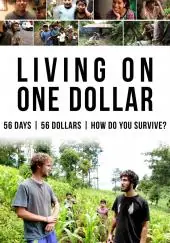 Living on One Dollar (56min)
Four friends leave the U.S. and plan to live on $1 per day in Guatemala. Although this film can reinforce the common storyline of interpreting poverty and Latin America only through the eyes of foreigners, it can be a powerful way for students to see outside their everyday lives. (Currently on Netflix.)
Themes: Central America, travel, social justice, poverty.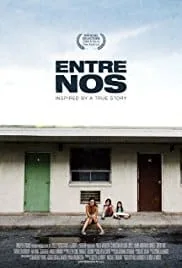 Entre nos (NR, 1h 20min)
A Colombian mother travels New York with her two children, only to be abandoned by her husband once there. She must improvise and find a way to survive on her own, by collecting cans in the city trash.
Themes: Colombia, immigration, family, inspirational.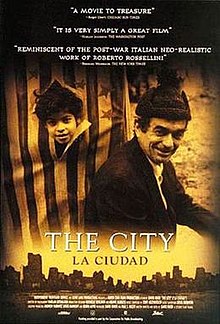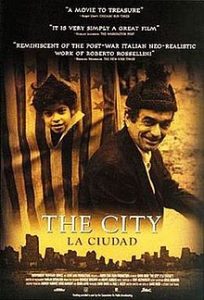 La ciudad (NR, 1h 28min)
Four touching stories about living in New York in the Latin American community, and how immigrants make their way there.
Themes: Immigration, employment, social justice.
IMMIGRATION IN SPANISH CLASS
Like it? Pin it!