Conversation Jenga for Language Classes
Inside: Conversation Jenga for the language class.
When I put my students in a speaking situation, I like to make it low-pressure and fun. We've really enjoyed conversation Jenga lately– which is obviously better than a worksheet with questions to ask each other. In a sense, conversation Jenga is an authentic speaking situation because it's a an actual game people would set up at parties as a get-to-know-you sort of thing.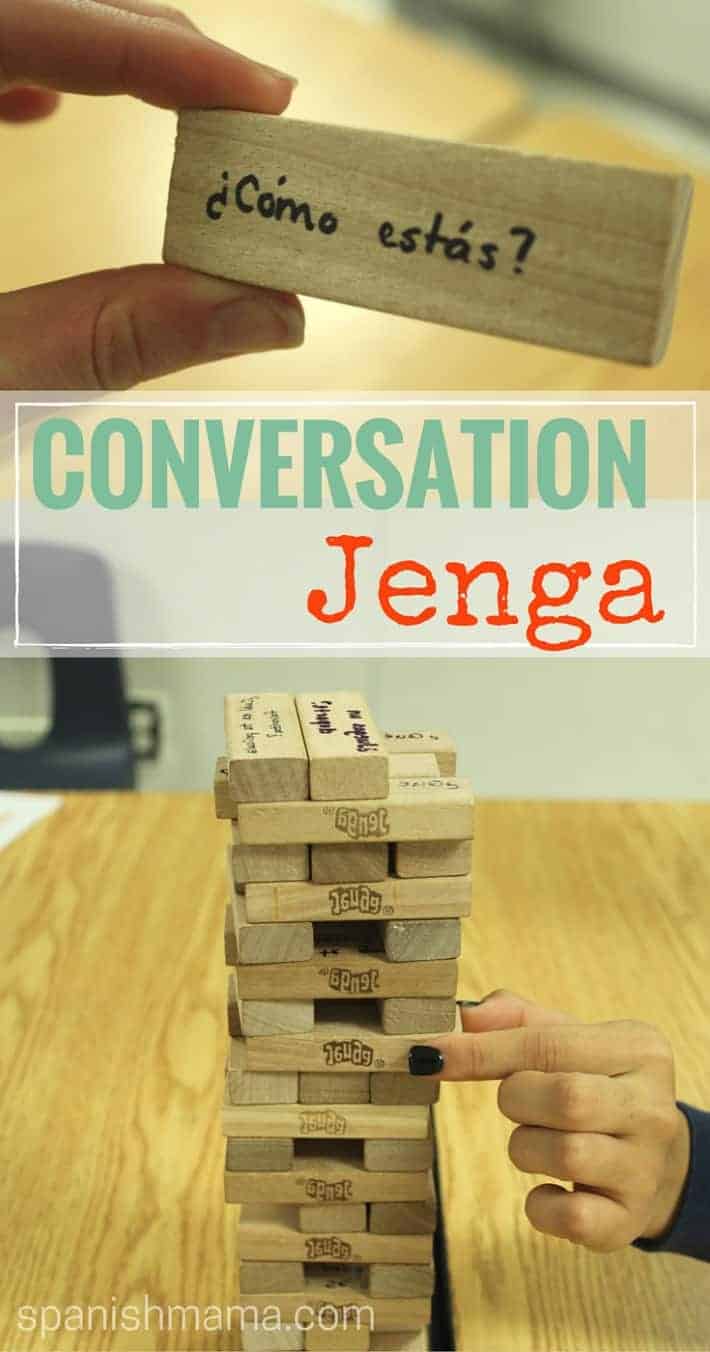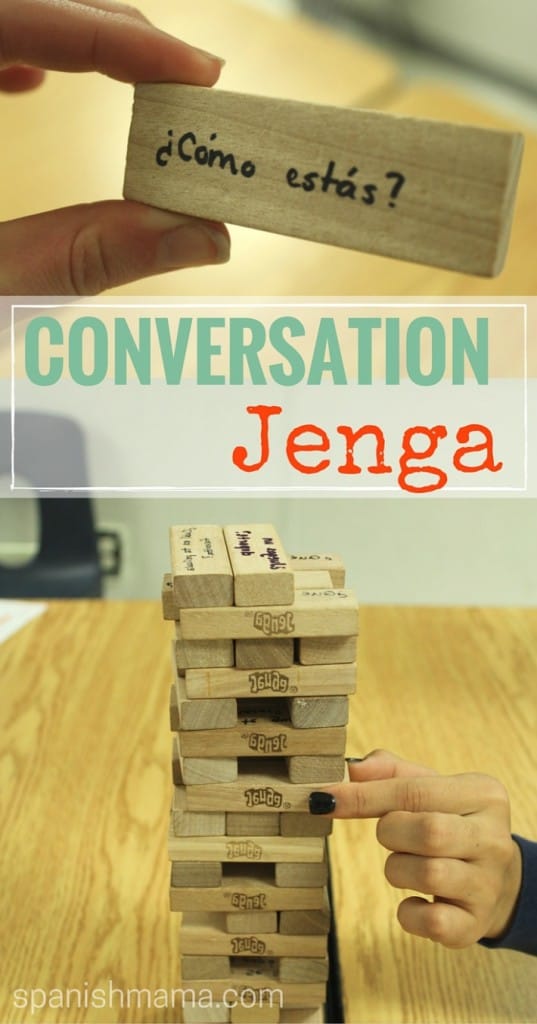 I've learned to be more realistic about speaking activities, over the years. Language is acquired through input, and speaking activities aren't the most effective way to get language in. Still, there's a place to become comfortable speaking the target language. The key is to pick appropriate questions with the students' proficiency levels in mind. For novice-mid levels, you will still want questions with yes-no or one-word answers. It's also helpful to choose questions that genuinely interest the students.
To make this more versatile, simply number the blocks. Then, you can create an endless supply of questions or tasks that correspond to the numbers. This makes a fun class reward, station, or an activity for fast finishers.
For more fun activities, check out my Spanish classroom games page
  Spanish Mama Spanish Games Follow On Pinterest