Inside: Spanish Christmas songs and carols for kids, on YouTube.
Who doesn't love Christmas music? Whether you start listening in October, or prefer to wait until advent season has officially started, you and your kids are sure to love the collection of Spanish Christmas songs here.
I'm the turn-on-the-Navidad-playlist-in-November type, because I want to soak up all the happy memories that come with the music. When it comes to our bilingual, bicultural family, I love that Christmas spans our two cultures (between the U.S. and Peru).
We all know the power of an old song to trigger vivid memories that seem to transport us back in time and space… The songs we love become woven into a neural tapestry entwined with the people, seasons, and locations throughout our lifespan. – Psychology Today
Our own kids listen to their Christmas songs in both Spanish and English. I'm hoping they'll have those same happy memories in both languages!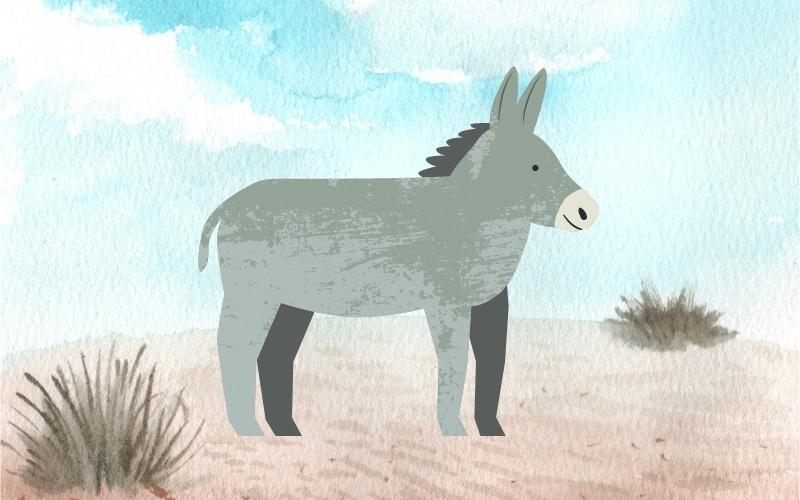 Related: Christmas Books in Spanish, and Christmas Activities in Spanish for kids.
Here's what's included in the post:
OUR 10 FAVORITE SPANISH CHRISTMAS SONGS FOR KIDS
f you'd like the whole playlist we listen to, here's our Spotify collection of Spanish Christmas songs for kids.
10 Christmas Carols in Spanish
This list is a mix of original Spanish songs, and some translated from English. It's fun to me that my husband sang some of the same songs in Spanish that I was singing in English, as kids, and now we can share that nostalgia together.
1. Mi Burrito Sabanero
Mi burrito sabanero is a catchy Venezuelan villancico written in 1972. We love this one about the donkey on its way to Bethlehem.
2. Noche de paz
One of the most well-known Christmas carols in English, Silent Night was actually originally written in German. There are many lovely versions in Spanish like this one!
3. Los peces en el río
This is one of my daughter's favorites, and a classic song originally written in Spanish.
4. Campana sobre campana
5. Hacía Belén Va una Burra
One of many songs that focuses on the burrito (little donkey) like the one that carried Mary to Bethlehem, except this one is bringing hot chocolate and the singer is having to patch his clothes. Hard to translate all the lyrics, but you'll hear this song everywhere at Christmas.
6. Ya viene el niñito
7. El niño de tambor
Little Drummer Boy has some fantastic Spanish versions, and we love this one! The video below isn't my favorite one to listen to, so be sure to check out the version in our Spotify playlist.
8. Fum, Fum, Fum
9. Ya Vienen Los Reyes
The Three Kings, or the Three Wiseman, play a large role in Christmas celebrations in Spanish-speaking celebrations. This song talks about them bringing gifts to Bethlehem.
10. Arre, Borriquito
This is a bit of a cheeky song on the festive side of Spanish Christmas carols– and yes, another song about a little donkey!
Non-Religious Christmas Spanish Songs
I also tried to find a mix of religious and non-religious examples so there's something for everyone.
Obviously, anything related to Christmas has an element of religious identity– these songs just don't explicitly refer to the Nativity story.
If I missed anything essential, let me know in the comments!
1. Navidad, navidad
If you're confused about how to sing Jingle Bells in Spanish, don't worry! There are several "Spanish versions," though none is actually a direct translation of the original song. While Jingle Bells in English doesn't actually mention Christmas, the Spanish version Navidad, navidad is all about about it.
2. Cascabel
Cascabel is another version popular among kids, without actually saying the word Navidad.
3. Rodolfo el reno
4. Feliz navidad
This Spanglish song is as famous as it is festive, even among non-Spanish speakers. It was written in 1970 by José Feliciano, and his version (below) is one of my favorites.
5. Blanca Navidad
What Spanish Christmas songs for kids do you love?
Let me know in the comments below!
Join the newsletter
Want to stay in touch and hear from me weekly?

Sign up now and you'll get this free game set.