10 Spanish Christmas Songs Your Kids Will Love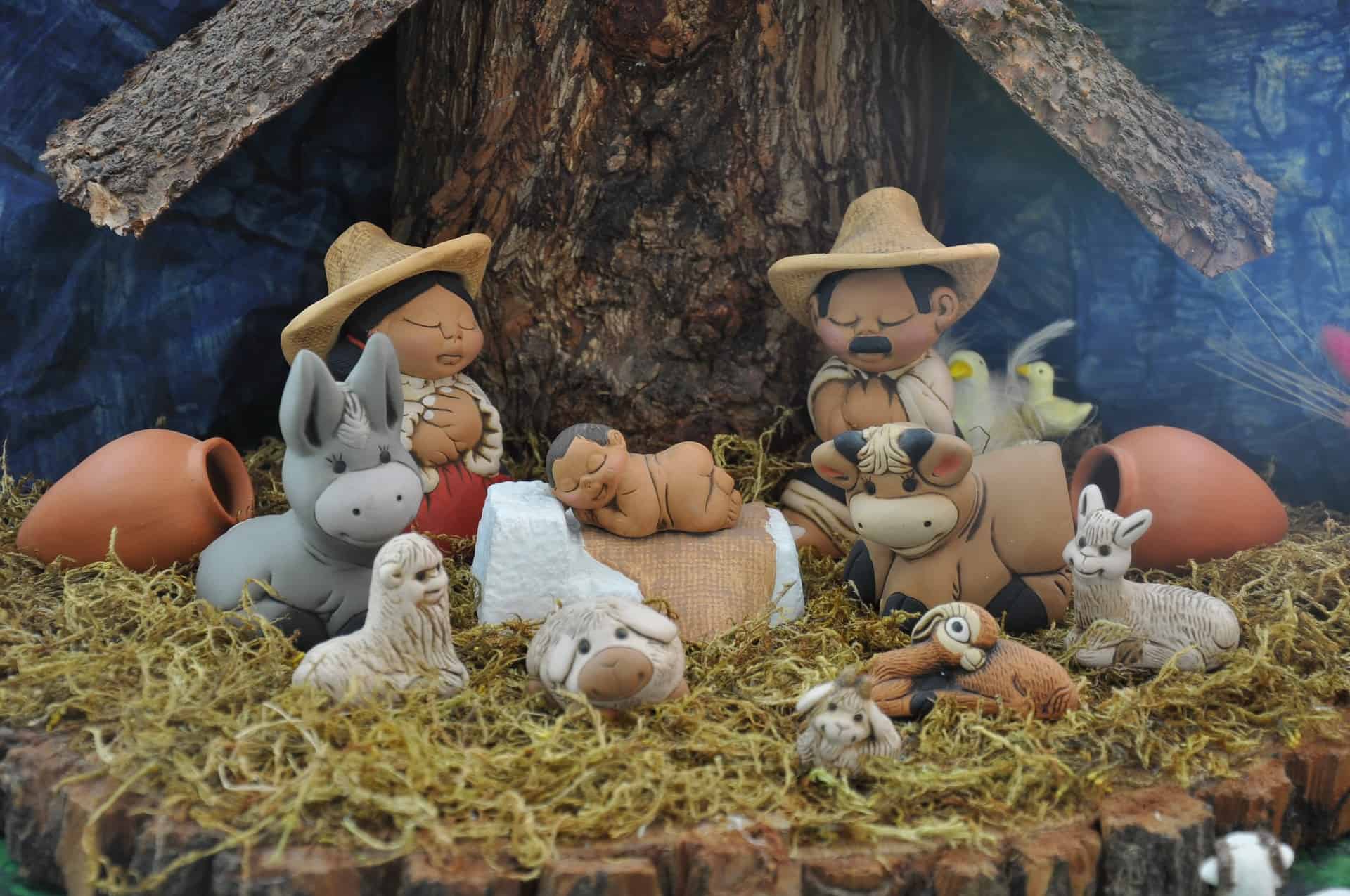 Inside: Spanish Christmas songs for kids, on YouTube.
Who doesn't love Christmas music? Whether you're the kind who starts listening once falls hits, or prefers to wait until advent season has officially started, your kids are sure to love the collection of Spanish Christmas songs here.
I'm the turn-on-the-Navidad-playlist-in-November type, because I want to soak up all the happy memories that come with the music. When it comes to our bilingual, bicultural family, I love the Christmas spans our two cultures (between the U.S. and Peru).
We all know the power of an old song to trigger vivid memories that seem to transport us back in time and space… The songs we love become woven into a neural tapestry entwined with the people, seasons, and locations throughout our lifespan. – Psychology Today
Some of the songs my husband sang in Spanish as a kid, I was singing in English all those years ago. Our kids know both! This list is a mix of Spanish-English songs, and some I only learned after learning Spanish.
Related: A Latin Christmas Playlist, Christmas Books in Spanish, and Christmas Activities in Spanish for kids. 
Our 10 Favorite Spanish Christmas Songs for Kids
There are many different versions of these songs, so I've just collected my favorites here. I tried to find a mix of religious and non-religious examples so there's something for everyone. If I missed anything essential, let me know in the comments!
1. Mi burrito sabanero
2. Noche de Paz / Silent Night
8. El niño de tambor / Little Drummer Boy
11. Rodolfo el reno / Rudolph the Red-Nosed Reindeer
What Spanish Christmas songs for kids do you love?
Let me know in the comments below!
Join the newsletter
Want to stay in touch and hear from me weekly?

Sign up now and you'll get this free game set.