40 Pablo Neruda Love Quotes
Inside: A collection of Pablo Neruda love quotes and other quotes in English.
Pablo Neruda, winner of the 1971 Nobel Prize in Literature, was a celebrated poet and political activist. Gabriel García Márquez famously said that Neruda was,
His eloquence and sensuous poetry is simply unparalleled. Though these English translations of Pablo Neruda love quotes convey his brilliance with words, only the original quotes in Spanish do him justice.
It's important to acknowledge that Neruda's life and legacy is not without controversy. He admitted to sexual assault in his memoir, and abandoned his daughter born with hydrocephaly. As much as I love his written works, these stains on his legacy are serious and should be taken into consideration.
Read the collection of quotes and more, to see for yourself.
Pablo Neruda Quotes:

1. Pablo Neruda Love Quotes
2. Pablo Neruda Quotes About Life
3. More Meaningful Pablo Neruda Quotes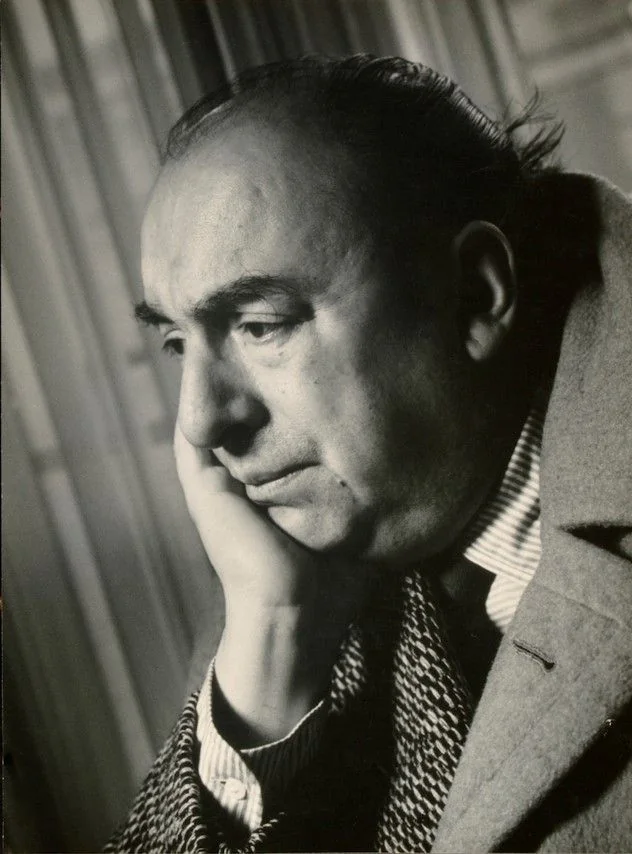 Related: Famous Pablo Neruda Poems in Spanish
20 Pablo Neruda Love Quotes in English
1. "Love is so short and forgetting is so long."
– Pablo Neruda
2. "In one kiss, you'll know all I haven't said."
– Pablo Neruda
3. "I want to do with you what spring does with the cherry trees."
– Pablo Neruda
4. "But I love your feet only because they walked upon the earth and upon the wind and upon the waters, until they found me."
– Pablo Neruda
5. "I won't belong to anyone else, just you. Until my bones turn to ashes and my heart stops beating."
– Pablo Neruda
6. "I loved her, and sometimes she loved me."
– Pablo Neruda
7. "If nothing saves us from death, at least love should save us from life."
– Pablo Neruda
8. "Love is born of memory, lives from intelligence and dies from forgetfulness."
– Pablo Neruda
9. "Love is born of memory, lives from intelligence and dies from forgetfulness."
– Pablo Neruda
10. "Do not do with love what a child does with his balloon; when he has it, he ignores it, and when he loses it, he cries."
– Pablo Neruda
11. "Then you realize, it's not the one who moves you the ground beneath you, but the one who centers you. It's not the one who steals your heart, but the one who makes you feel as if you have it back."
– Pablo Neruda
12. "The moon lives under your skin…"
– Pablo Neruda
13. "I love you in this way because I don't know any other way of loving."
– Pablo Neruda
14. "Your wide eyes are the only light I know from extinguished constellations."
– Pablo Neruda
15. "Does the one who always waits suffer more than the one who has never waited for anyone?"
– Pablo Neruda
16. "So I wait for you like a lonely house till you will see me again and live in me. Til then my windows ache."
– Pablo Neruda
17. "At night I dream that you and I are two plants that grew together, roots entwined, and that you know the earth and the rain like my mouth, since we are made of earth and rain."
– Pablo Neruda
18. ""I can write the saddest lines tonight. To think I don't have her. To feel I have lost her. To hear the vast night, vaster without her. The words fall on the soul like dew to the grass."
– Pablo Neruda
19. "It was my destiny to love and say good-bye."
– Pablo Neruda
20. "Love knew then that it was called love.
And when I raised my eyes to your name
all at once your heart set my path."
– Pablo Neruda
21. "At night, beloved, tie your heart to mine, and let them defeat the darkness in their dreams."
– Pablo Neruda
22. "Love knew then that it was called love.
AnLove! Love while the night collapses!"
– Pablo Neruda
23. "Y si no das más, tan solo encuentra lo que hay en tus manos, piensa que dar amor nunca es en vano."
– Pablo Neruda
24. "How I'd know how to love you, woman– how I'd know how to love you, to love you as no one ever knew how! To die and still love you more."
– Pablo Neruda
25. "And since then, I am because you are. Since then, you are, I am, and we are. And for love, I will be, you will be, we will be."
– Pablo Neruda
26. "She – the one who loved me – died in the spring…and took the spring to heaven."
– Pablo Neruda
27. "There are countries, there are rivers
in your eyes,
my homeland is in your eyes,
I walk through them…"
– Pablo Neruda
28. "Thirst for you haunts me during the hungry nights."
– Pablo Neruda
29. "For my heart, your chest is enough."
– Pablo Neruda
30. "I love you as certain dark things are loved"
– Pablo Neruda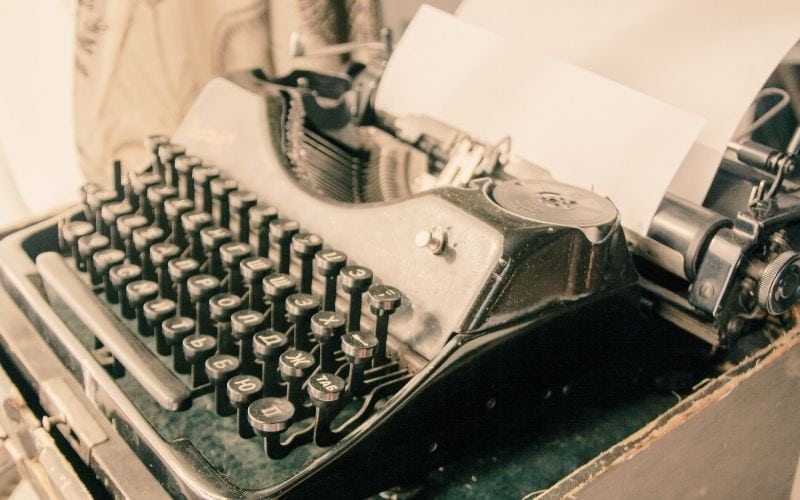 10 Pablo Neruda Quotes About Life
1. "Laughter is the language of the soul."
– Pablo Neruda
2. "Someday, somewhere – anywhere, unfailingly, you'll find yourself, and that, and only that, can be the happiest or bitterest hour of your life."
– Pablo Neruda
3. "If you don't climb the mountain, you'll never enjoy the view."
– Pablo Neruda
4. "To feel the love of people whom we love is a fire that feeds our life."
– Pablo Neruda
5. "Happiness is internal, not external; it does not depend on what we have, but on what we are."
– Pablo Neruda
6. "You can cut all the flowers but you cannot keep Spring from coming.6. "Happiness is internal, not external; it does not depend on what we have, but on what we are."
– Pablo Neruda
7. "Let us forget with generosity those who cannot love us."
– Pablo Neruda
8. "Only with ardent patience will we conquer the splendid city that will give light, justice and dignity to all men. Thus poetry will not have sung in vain."
– Pablo Neruda
9. "He who does not travel, who does not read,
who does not listen to music,
who does not find grace in himself,
dies slowly."
– Pablo Neruda
10. "There are wounds that– instead of opening our skin– open our eyes."
– Pablo Neruda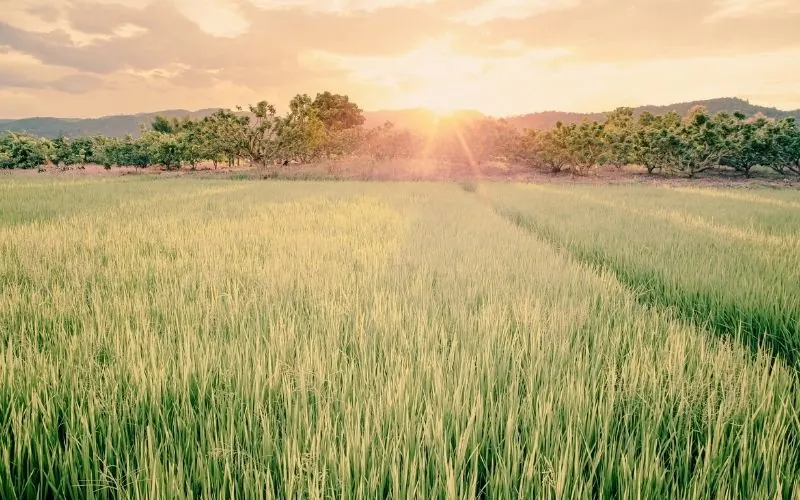 10 More Meaningful Pablo Neruda Quotes
1. "It is now forbidden not to smile in the face of problems, not to fight for what you want, not to give up everything out of fear, not to make your dreams come true."
– Pablo Neruda
2. "There is a certain pleasure in madness, which only the madman knows."
– Pablo Neruda
3. "We poets hate hate, and we make war on war."
– Pablo Neruda
4. "Shyness is a condition foreign to the heart, a category, a dimension that leads to loneliness."
– Pablo Neruda
5. "My dog looked at me, with those eyes purer than mine, he wasted time but looked at me, with the look he reserved for me all his sweet, furry life, his silent life, close to me, never bothering me, and never asking me for anything."
– Pablo Neruda
6. "If you ask me what my poetry is I must tell you I don't know; but if you ask my poetry, it will tell you who I am."
– Pablo Neruda
7. "Luck is the excuse for failures."
– Pablo Neruda
8. "Those who destroy their self-love, those who do not allow themselves to be helped, die slowly."
– Pablo Neruda
9. "Take bread away from me, take away water if you wish; but never deny me your smile."
– Pablo Neruda
10. "I was born in this town, my poetry was born between the hill and the river, the rain took my voice, and like wood, it soaks into the forest."
– Pablo Neruda
Image Sources:
"Pablo Neruda – Santiago, Chile" (CC BY-SA 2.0) by rafa-alves