5 Independent Spanish Bookstores with Bilingual Titles
Inside: Find the best bookstores and book sellers with books in Spanish for the whole family.
With holidays just around the corner, many of us are thinking about presents!
What better gift for your bilingual kiddos than books in Spanish? And what better way to buy them than by supporting independent sellers?
Personally, my favorite baby shower and birthday gifts have always been books. I still read the little board books given to my first son years ago, with my littlest one before bed. And of course, books in Spanish are extra-appreciated!
Another little tradition I have with my kids is doing a sort of book-advent. I wrap up 24 "new" books (new, used, or even from my childhood– just new to them) and they get to open one each day, leading up to Christmas. Most are in Spanish, and it adds a little pizazz to our Spanish book collection!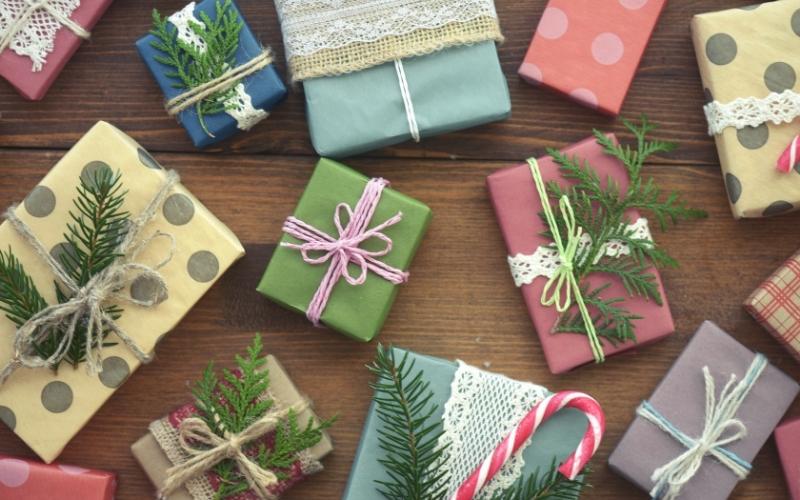 I also have some lists with great titles you can search for in the Spanish bookstores below:
Most of those link to Amazon, but you can use the lists for your local library or the independent stores in this post.
As you'll see below, most of these Spanish-language bookstores are founded by Latina moms and educators. I also love that there are a variety of Spanish-speaking countries represented!
By shopping these stores, you are supporting small shops and Latina-run businesses that are doing some amazing work.
What better way to check off that holiday shopping list?
1. ¡CHau Luna! Books NY
¡Chau Luna! was founded by an Argentine mom and journalist living in New York and raising bilingual kids. They are based in Brooklyn but ship orders and can work with schools and libraries for special orders.
They have an impressive selection of authentic titles and are definitely worth checking out.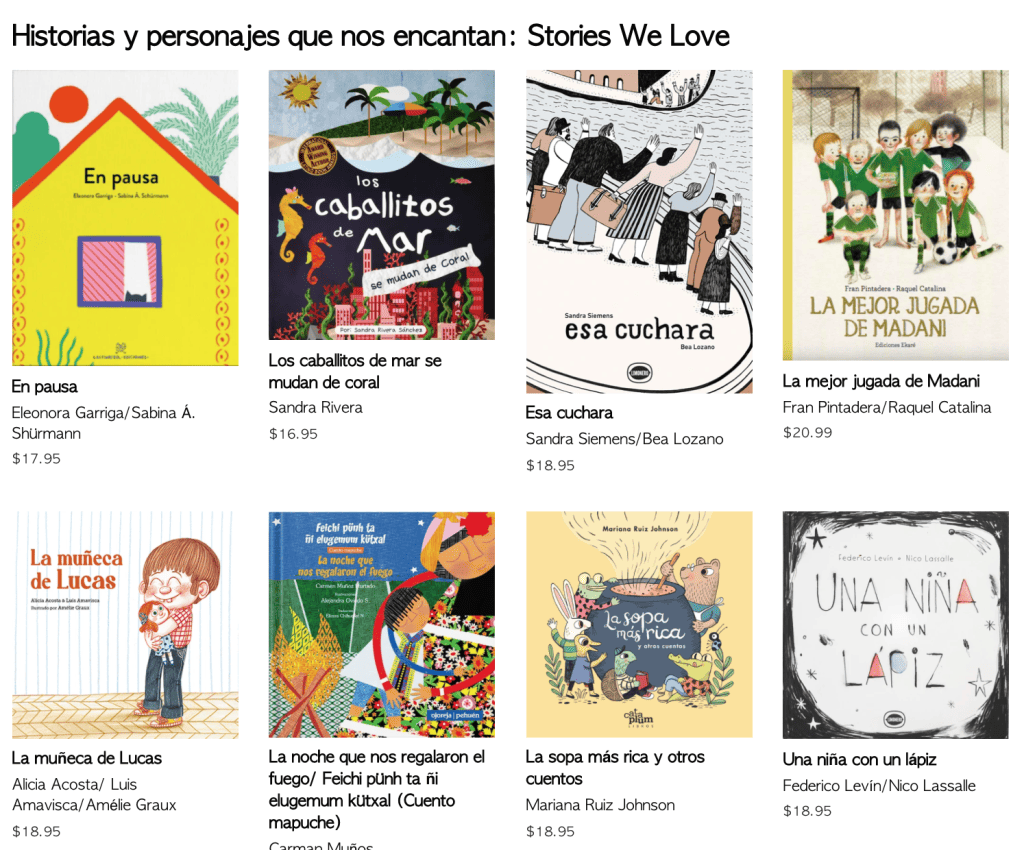 From the ¡Chau Luna! website,
"We have a diverse selection of original and hard-to-find board books, picture books, beginning readers, chapter books, comics and activity books. Our nonfiction titles explore topics popular with young readers, and a selection of GRL material seeks to aid teachers in dual-language/immersion programs.
We work with publishers from Spain, Latin America and the United States to keep our selection as diverse as possible. We strive to bring authentic fiction that is hard to find in popular bookstores."
2. Cuentology Books
Cuentology was founded by a Veneluezan mother, Daniela, looking for better books for her bilingual sons.
You can search their selection by level or topic and they ship to the 48 contiguous states. There are lots of titles here that were new to me!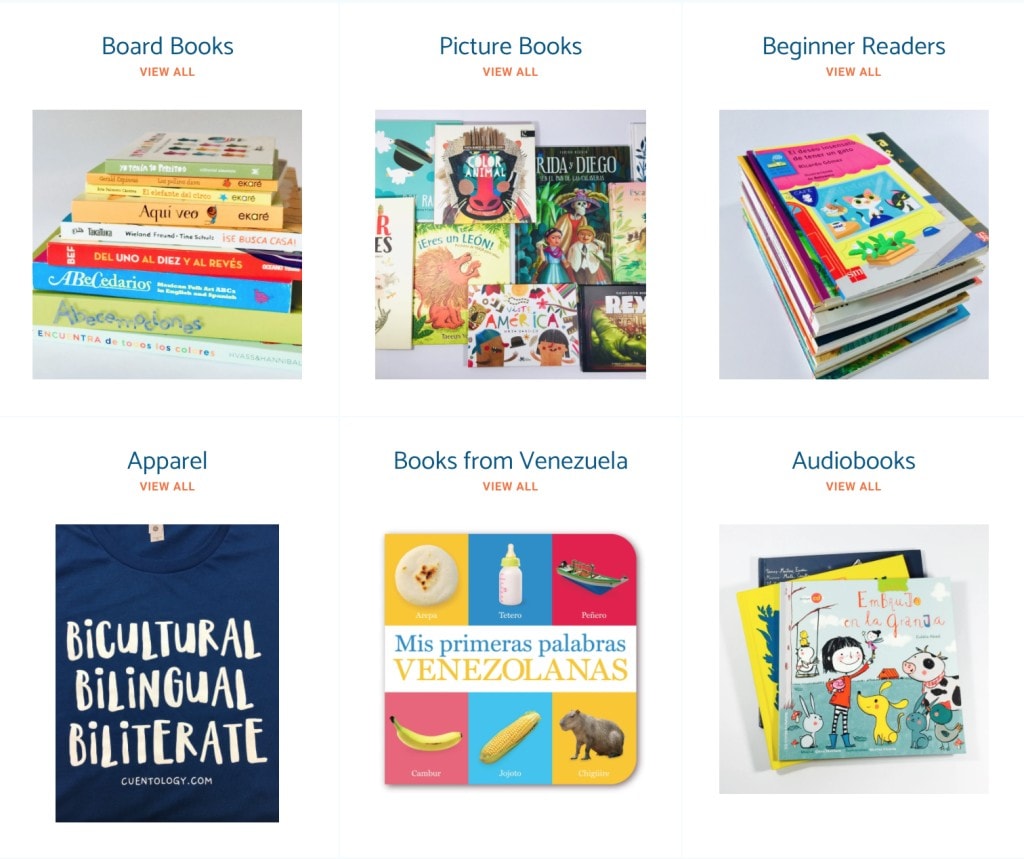 From the Cuentology website,
"Any family who raises bilingual kids can supercharge their kid's vocabulary by reading quality books in the target language.
When you engage your kids with entertaining stories and they are immersed in rich vocabulary in context, you stimulate their curiosity while supporting their language acquisition."
3. Lil Libros
Lil' Libros is a publishing company founded by authors Patty Rodriguez and Ariana Stein. Their bilingual board books have taken the Spanish book world by storm– you can find them in many bookstores, or support them directly by buying from their site.
From the Lil' Libros Website
"At Lil' Libros, we celebrate Latin American culture and important figures in its history. Our books honor beautiful stories like the life of Mexican painter Frida Kahlo and Cuban music icon, Celia Cruz in English and Spanish with rich and colorful illustrations while also introducing them to concepts like first words, numbers, colors, shapes, and biographies!
We believe children's books are seeds that when nourished allow for a child to turn their dreams into reality. Our goal is to make the world a better place by providing authentic stories that promote inclusivity and love!
4. TodoS Leyendo
Founded by two Latina educators, Itnuit (from Mexico) and Claudia (from Cuba), Todos Leyendo is a U.S.-based project for curating books in Spanish for families and schools.
They also offer workshops for teens, Spanish clubs, and monthly subscription boxes to keep new Spanish titles flowing into your home.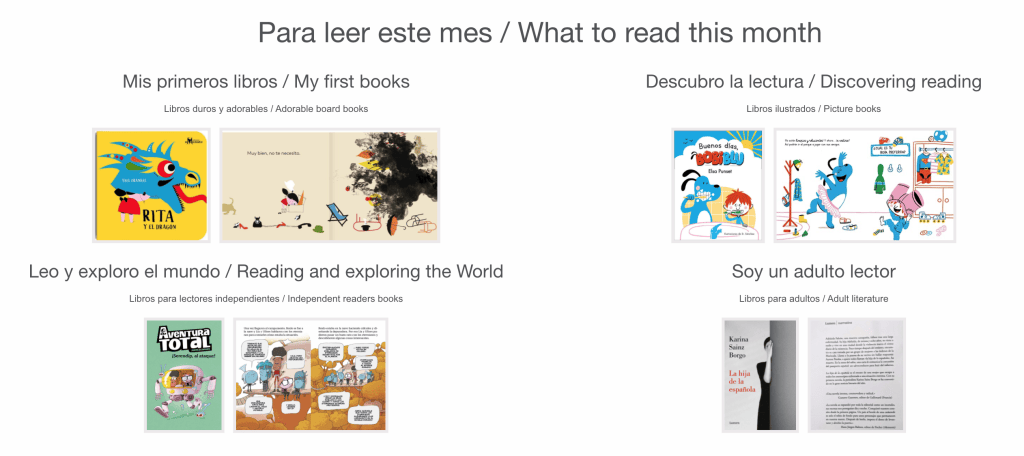 From the Librería y Proyecto Educativo Website:
"¿Qué ofrecemos?
Una amplia variedad de libros escritos originalmente en español y bilingües para todas las edades, publicados por más de treinta editoriales de América Latina, España y Estados Unidos. Los libros dirigidos a la infancia y la adolescencia son escogidos con especial cuidado. Buscamos que se encuentren acorde a las particularidades de desarrollo de estas etapas, y que su contenido sea esencialmente educativo (la gama de temáticas incluye, entre otras, la educación socio-afectiva, ambiental, cognoscitiva y artística)."
5. MIJa Books
MiJa Books was inspired as the Reed family searched for books for their young Afro-Latina daughter. They ended up establishing a shop to help families find books that feature diverse protagonists and cultural themes.
Their store is not exclusively made up of books in Spanish, but they do have lots of bilingual and Spanish-language options from Latinx authors.

The mission and vision statements from the MiJa Books Website:
"To find and showcase multicultural and diverse children's books. And to create a platform for indie and self-publishers to reach a greater audience.
For children of color to be prideful of their heritage and identity by seeing themselves and their culture more often reflected in children's books. And for ALL children to have more inclusive bookshelves in an effort to combat racism by raising moral and empathetic human beings, and book lovers from day one!"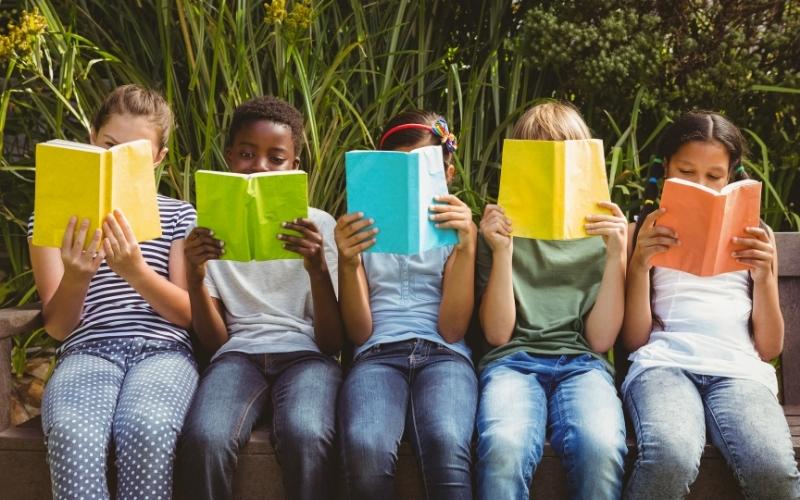 more Small Spanish Book Stores:
Some more publishers and writers to check into: