A Guide to the Top Spanish Learning Apps in 2022
Inside: A guide to the best Spanish learning apps for teens and adults.
If you're looking for ways to boost your Spanish at home, you're in luck. There are so many ways to learn Spanish on your own, and a plethora of Spanish learning apps to choose from. But no need to spend hours searching from scratch. In this list, you can find the top apps for language learning right now, and find the best Spanish app for your needs.
If you're looking for children, see my post on Spanish apps for kids.
Although many of these Spanish apps are quite good, you will still make the most progress if you combine your practice with some reading, watching Spanish learner shows, or catching videos on YouTube. I recommend choosing your favorite apps below, and consistently practicing with 2 or 3 for maximum input and exposure.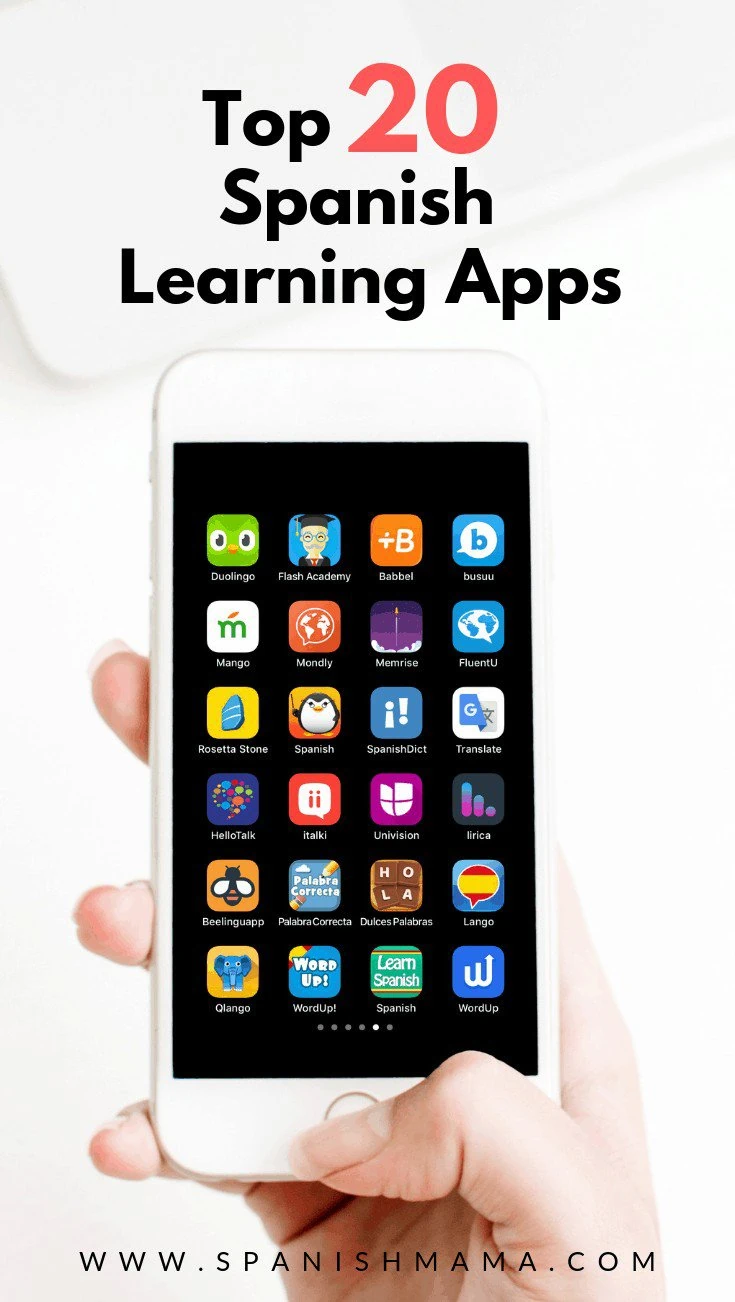 THE BEST SPANISH LEARNING APPS
Let's get started!
1. DUOLINGO
What post on Spanish learning apps doesn't mention DuoLingo? Simply put, there's no other free language learning app this extensive and easy to use. With the equivalent of 34 hours of learning, Duolingo offers sequential lesson that teach words, and builds up to phrases.
Bite-sized lessons in a game-like format with options to earn points.
Listening, reading, speaking, and writing practice.
Easy-to-use interface for learners (ideal for teens and busy leaners).
Though obviously not a complete language program, DuoLingo is a good start for new Spanish learners who want to fit in some daily practice.
For iOS, Android, and web. Recommended for beginners who are just getting started, up to intermediate.
FREE
2. BABBEL
Babbel was designed for busy learners who want to reach a conversational level of Spanish, quickly. Lessons are mainly presented through audio and images, and then in context of conversation on everyday topics, in 10-15 minutes. The app is easy to use, and there is a lot of interactive translation practice between English and Spanish.
Conversation-based with many examples of natural dialogues.
Ability to choose themes and levels for practicing, from an extensive array of course.
Grammar is presented in context, after examples have been given.
Can be used offline.
Babbel is ideal for learners who want to begin speaking right away, or have upcoming travel plans.
For iOS, Android, and web. Recommended for beginners and intermediate speakers.
$12.95 monthly, or $83.40 annually. https://2008b97f26ef5a6aaef37188f9ed72c1.safeframe.googlesyndication.com/safeframe/1-0-37/html/container.html
3. FLASH ACADEMY
Flash Academy is newer to the language app scene, but I really like the flow of lessons and easy-to-use interface. When introducing new words, the app shows you an image, and you can choose to see a video of a native speaker saying the word or phrase. Then, the lessons offer true/false choices, words in context, and sentence-building.
Writing, speaking, listening and reading practice.
Conversation examples included, along with pronunciation feedback.
Camera feature that allows you to take a picture and identifies the object in Spanish.
You can choose to work through theme-based lessons, or just use the free feature that offers daily lessons, and select when you want to review.
For iOS, Android, and web.
Paid version $10.99 monthly, or $47.99 annually.
4. BUSUU
Busuu offers lessons up to level B2 (intermediate). Users who complete the entire program receive a certificate through the creator company McGraw-Hill. The app teaches vocabulary, grammar, listening, writing, and speaking skills, though the grammar lessons are exclusive to the paid version.
Users choose and set up a weekly schedule, with a set time per day for practicing.
The lessons move quickly and are easy to use, with frequent quiz check-ins.
App is synced to web version to keep track of progress.
It includes opportunities to practice speaking and writing with native speakers, though that also includes the chance to rate and be rated by other uses (why?).
For iOS, Android, and web. Recommended for beginners.
Free limited version, paid version $9.99 monthly or $69.99 annually.
5. MEMRISE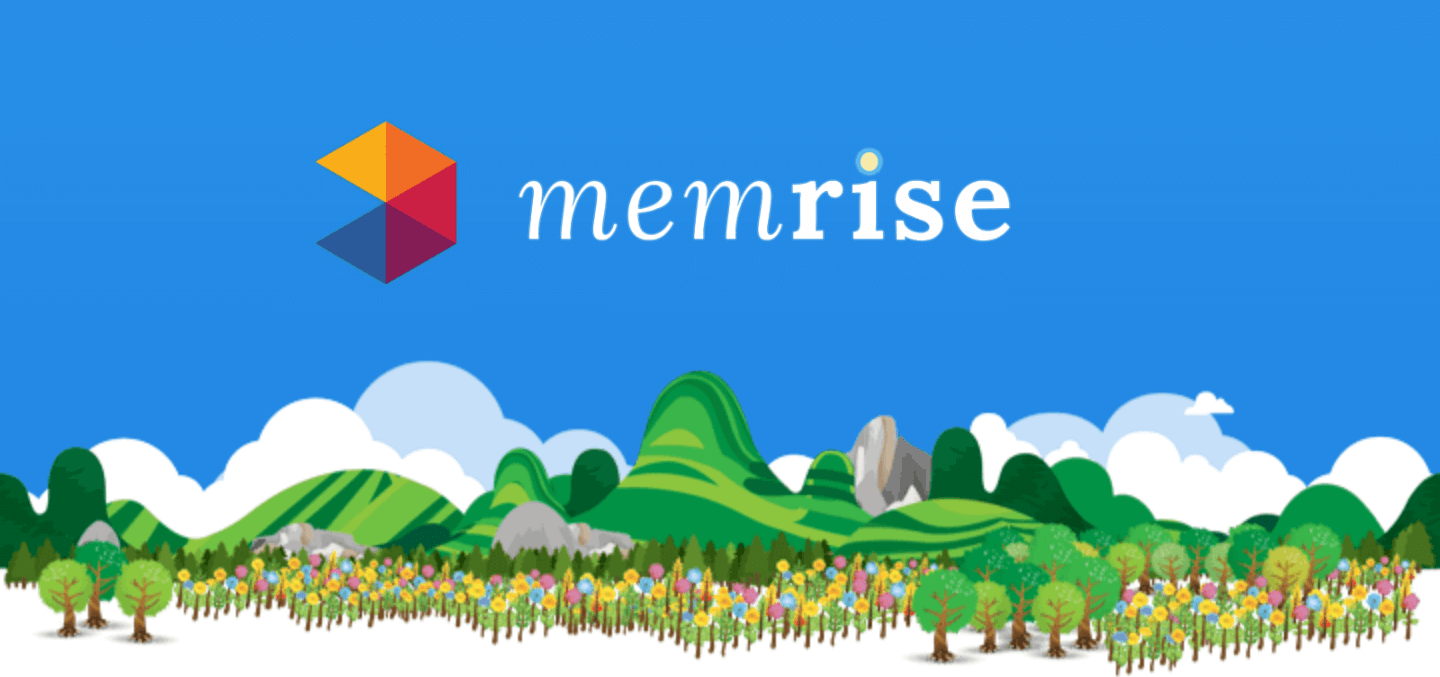 Memrise is not really a comprehensive system for language learning, but rather a flashcard-based approach for memorization of words and phrases. It is well-designed and feels extra interactive because it uses video clips of native speakers to introduce new phrases.
Uses spaced repetition to practice.
Uses mems (wordplay or verbal tricks) to help aid in memorization.
Extensive amount of courses and content.
This is a good app to have on hand and supplement other language courses you are already using. For a "flashcard-based system," it's still engaging and fun to use.
For iOS and Android.
Free, full paid version $9 monthly, or $59.99 annually (offer or $29.99 for the first year).
6. MONDLY
Mondly is similar to many of the other apps here, in that it teaches new vocabulary and phrases (5,00 total) through listening, choosing matching images, translation, writing the words, and creating sentences. It includes conversation examples at the end of each lesson as well, to see everything in context.
Includes a chatbot that allows you to virtually practice a conversation (you record your answer, and continue the conversation with the bot).
Users can connect to friends to keep track of progress together.
Includes a virtual reality component (that I couldn't quite figure out– but it looks cool!).
For users who really like to practice speaking, this app is worth looking into and offers some unique opportunities for simulating real-life language experiences.
For iOS and Android.
Paid version $9.99 monthly, $47.99 annually. https://2008b97f26ef5a6aaef37188f9ed72c1.safeframe.googlesyndication.com/safeframe/1-0-37/html/container.html
7. FLUENTU
Once you have mastered the basics, you may be looking for real-word practice. FluentU is distinct because it is based entirely on authentic media: YouTube videos, street interviews, commercials, etc. You can watch the videos, read the accompanying scripts in Spanish and English, and pause for clarification when needed.
Users can type in terms in Spanish, and pull up sentence examples and video clips using that phrase.
Choose videos and resources by theme or level.
For Spanish learners who want to supplement and extend their Spanish exposure to real-life examples, this app provides nice reinforcement and extra input. Just be aware that most of the video clips are very short and won't provide lengthy video you can really "dive into," if that's what you're looking for.
For iOS, Android, and web. Recommended for all levels.
Paid version $15 monthly.
8. ROSETTA STONE
Rosetta Stone is one of the hallmark language-at-home programs out there. It's an immersive program in the sense that users learn Spanish completely through images, instead of English translation, and doesn't bother with grammar explanations along the way.
Good for developing listening and reading skills.
Includes extensive writing and speaking exercises.
For the price, I think the apps listed above offer a better user experience. Although you can reach an intermediate level of Spanish (about the equivalent of two years of Spanish classes), it will take a motivated learner to stick with this program.
For iOS, Android, and web.
Paid version $26.34 monthly, or $249 annually.
9. MIRAI SPANISH
Mirai offers Spanish language lessons in a textbook-like format. Users read (and can listen to) lessons in English as new concepts are introduced, with written and visual examples interspersed in Spanish. Two native teachers (one from Spain and one from Latin America) guide the Spanish portion. This app is for learners who want a traditional, grammar-centered approach, and don't mind lots of reading and clicking to activate audio and advance through the lessons.
For iOS. Recommended for beginners.
Paid version
10. MANGO LANGUAGES
Mango Languages takes learners through the basics of Spanish through conversation-based practice and examples. The lessons begins with an example dialogue, and then guides the user through each phrase, with the chance to read, hear it, and say it.
**If you've tried this app or site before, you may want to take another look– they just did a major upgrade and facelift as of May 2019.
Culture and pop-up grammar notes appear as new phrases are learned.
Pace of lessons and amount of repetition or practice is controlled by the user.
For students who like hearing the logic of what they're learning, Mango Languages has good explanations and introductions to each lesson.
For iOS, Android, and web. Recommended for beginners.
FREE with a library membership. Paid version $19.99 monthly or $199.99 annually.
11. HELLOTALK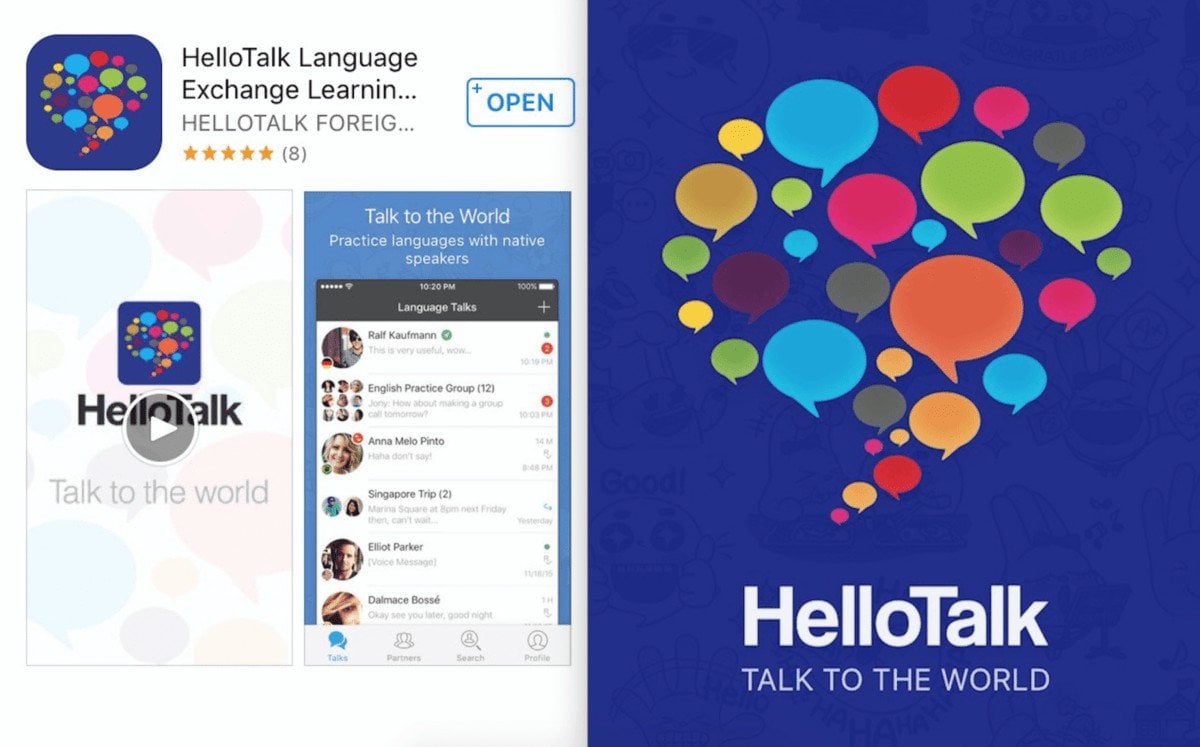 HelloTalk is an exchange language app that puts you in touch with over 1 million native speakers and language learners all over the world. If you are serious about improving your Spanish, this app can help you with actual real-world conversation practice.
Chat directly over the HelloTalk interface on your device.
Includes voice chat, text chat, and camera activation.
Language support features to help with translation.
For iOS and Android.
FREE
12. ITALKI
iTalki is for language learners who want to learn online by practicing with native speakers (or advanced speakers- you choose).
Choose a teacher for your needs (for talking, preparing for an exam, teaching kids, etc.)
Choose from a price range.
For iOS, Android, and web.
Varies according to teacher selected.
MORE APPS TO LEARN SPANISH
Here are some more apps you can download to keep up your learning and have all the resources you need at your fingertips.
1. SPANISHDICT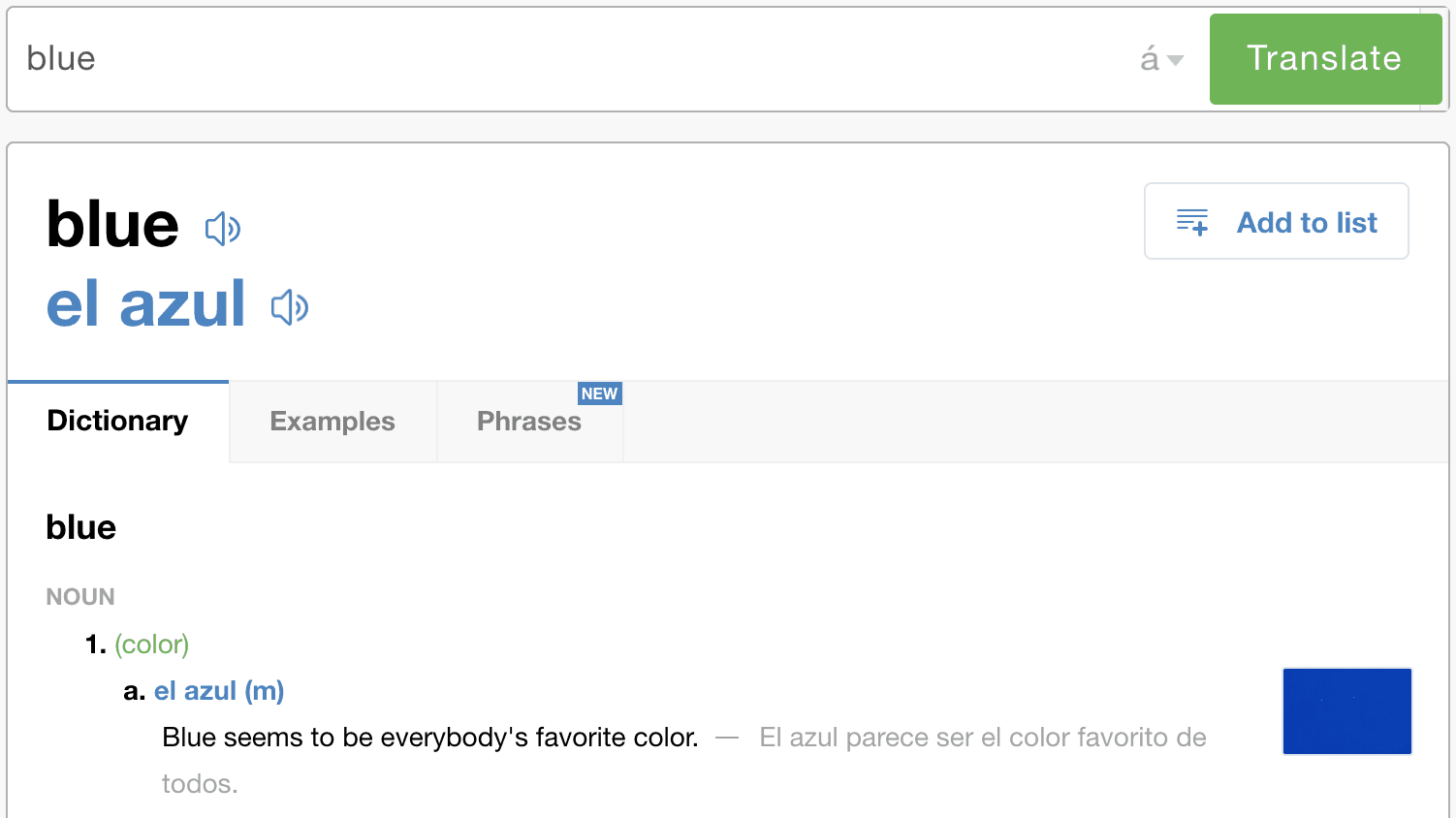 When you're learning Spanish, it's helpful to keep an app nearby for quickly looking up words. I like SpanishDict because it defines the word, provides synonyms and alternative words, includes pronunciation, and has examples of the word in context.
For iOS or Andriod.
FREE
2. GOOGLE TRANSLATE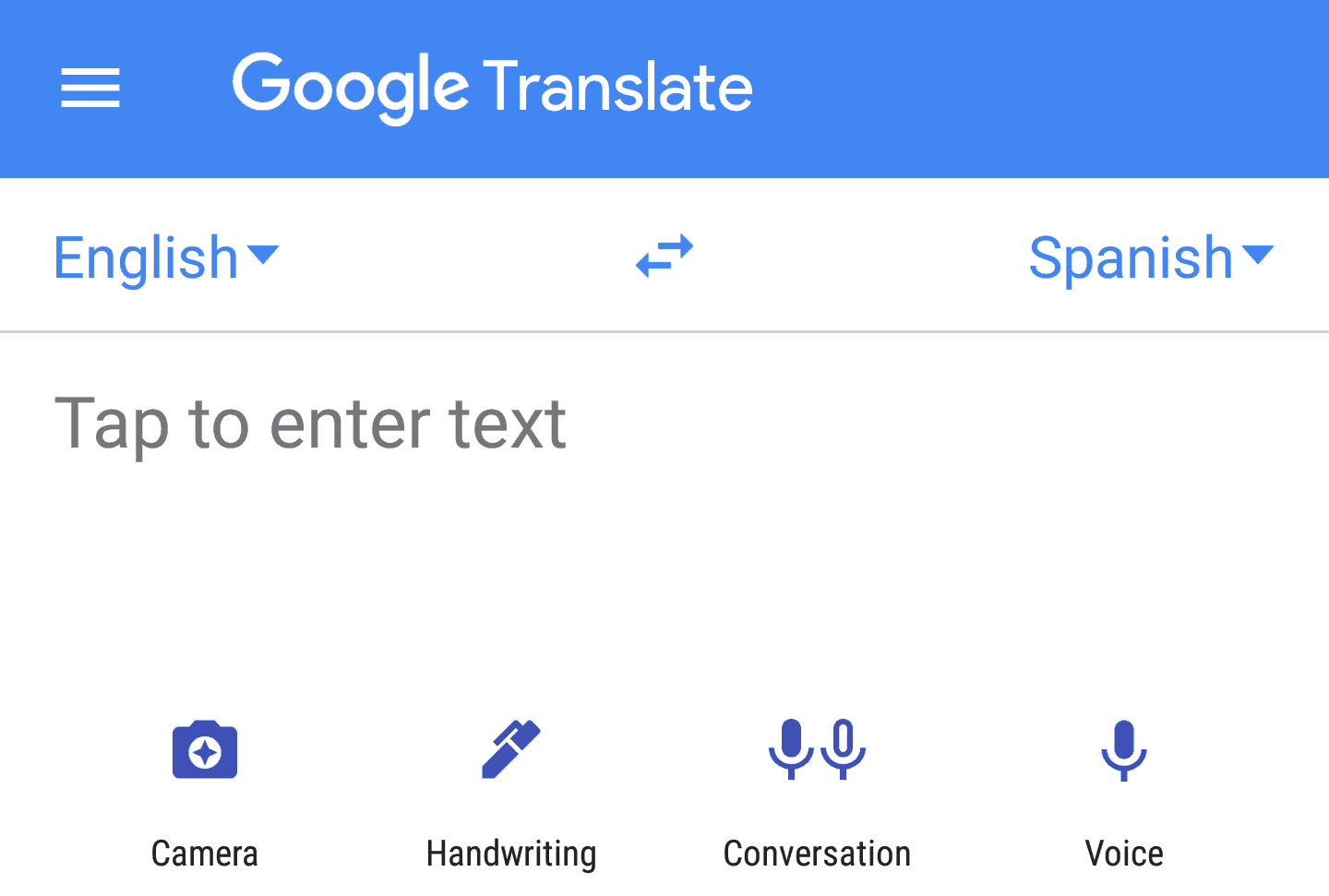 Although Google Translate is famous for some translation mishaps (it's just a machine after all!), I like to use it for double-checking phrases. It's also super convenient because it can give you the pronunciation of an entire phrase.
For iOS and Android.
FREE
3. UNIVISION
If you'd like to put your Spanish learning into practice, you can download this app for current reading and listening in Spanish. Univision will keep you up to date with the latest in news, sports, entertainment, and more.
For iOS and Android. Recommended for intermediate speakers and up.
FREE
4. BEELINGUAPP
Reading is one of the most effective ways of acquiring language. Beelinguapp offers users the chance to read and listen to books and articles in multiple languages.
Read texts with English and Spanish side-by-side, or just in Spanish.
Use just the audio to use as an audiobook.
For iOS and Android. Recommended for intermediate speakers and up.
Some stories are free, paid version is $1.99 monthly or a lifetime fee of $22.99.
5. LIRICA
Another excellent and enjoyable way to learn Spanish is through authentic music. Lirica teaches you to learn Spanish through popular songs, with lots of support features to make the lyrics comprehensible.
Watch the music videos along with the lyrics in both Spanish and English.
Complete grammar and vocabulary lessons based on the lyrics.
For iOS and Android. Recommended for intermediate speakers and up.
Some free songs, paid version $4.99.
SPANISH LEARNING GAMES IN APPS
Work some fun into your Spanish learning routine by keeping a few games in Spanish handy. These are some of my favorites!
1. DULCES PALABRAS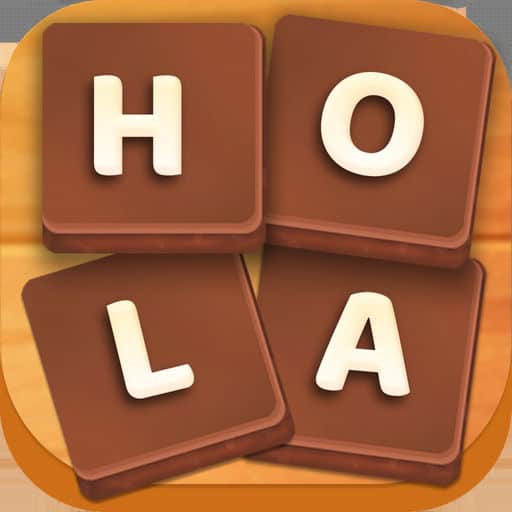 Dulces Palabras a fun little word game in the form of a mini crossword puzzle.
For iOS and Android.
FREE
2. PALABRAS CRUZ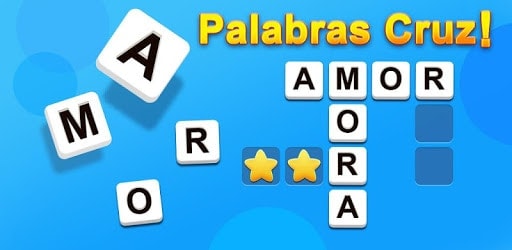 Palabras Cruz is almost identical to Dulces Palabras, but set up only for Android. Slightly addicting but fun way to test out your vocabulary in Spanish!
For Android.
FREE
3. WORDUP THE SPANISH WORD GAME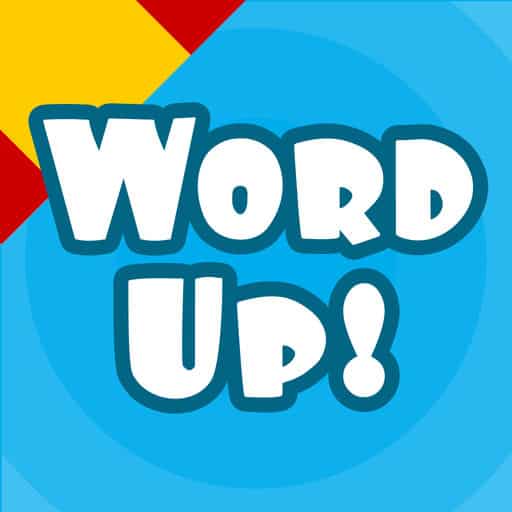 This Spanish learning app is a fun way to test your vocabulary with word games set up as word searches, ordering the letters, and crossword puzzle-type activities.
For iOS and Android.
FREE
4. QLANGO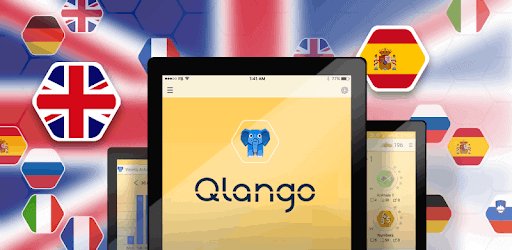 Qlango is a quiz game that provides you with Spanish audio, and you have to race to click the correct English translation. The interface is basic, but it's nice to have on hand for quick practice when you have a minute.
For iOS and Android.
FREE
5. LANGO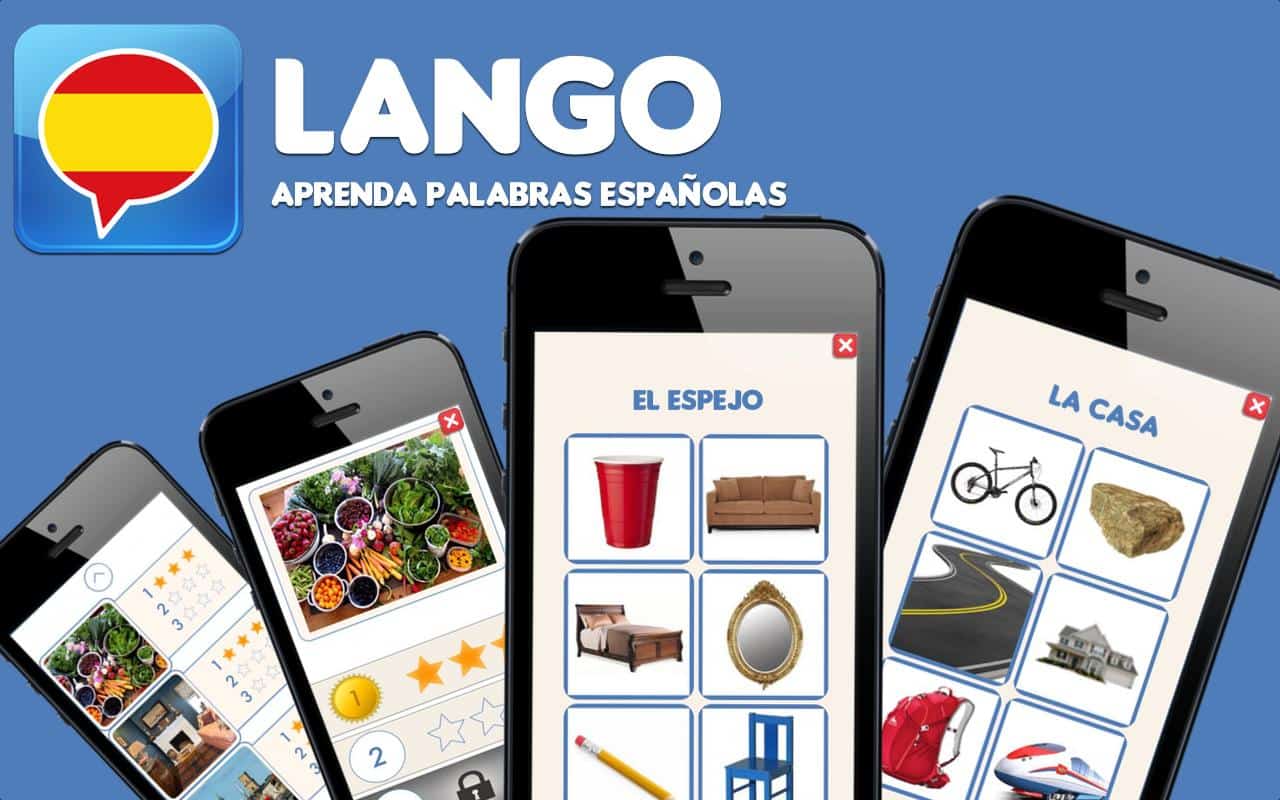 Lango is a very basic game for matching Spanish words to pictures. There's not a whole lot to it, but if you have 5 minutes to kill, why not practice your Spanish vocabulary with a mindless game?
For iOS.
FREE
6. PALABRA CORRECTA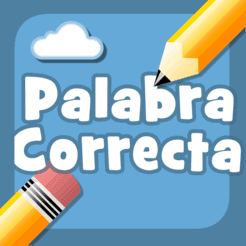 For intermediate to advanced learners, Palabra Correcta has fun games for testing your Spanish knowledge. You can select grammar, culture trivia, vocabulary, spelling, and more for playing.
For iOS and Android.
FREE
What Spanish learning apps did I miss? Let me know your favorites in the comments below!