Inside: Thanksgiving songs in Spanish for kids.
As you prep for the holidays, I've collected some Thanksgiving-themed songs for Spanish learners. They're hard to find, as Spanish-speaking countries outside of Puerto Rico don't celebrate the day. But here are my favorites!
(Also see my Thanksgiving in Spanish activities and resources post.)
AL PAVO, PAVITO
This one is also a little game– if you click to the song on YouTube it has this explanation in Spanish: A group of kids (uneven in number) walk in a circle four times. Then, they stop and everyone hugs (in twos). The one who is left out runs after the others once they yell: "pavo, pavo, pavo!" The first one who is tagged has to chase the others, or be the one left out in the next round.
DÍA DE ACCIÓN DE GRACIAS
YO SOY UN PAVO
CANCIÓN DE GRACIAS Y POR FAVOR
TE DAMOS GRACIAS (RELIGIOUS SONG)
What Thanksgiving favorites did I miss? Leave your suggestions in the comments below!
Like it? Pin it!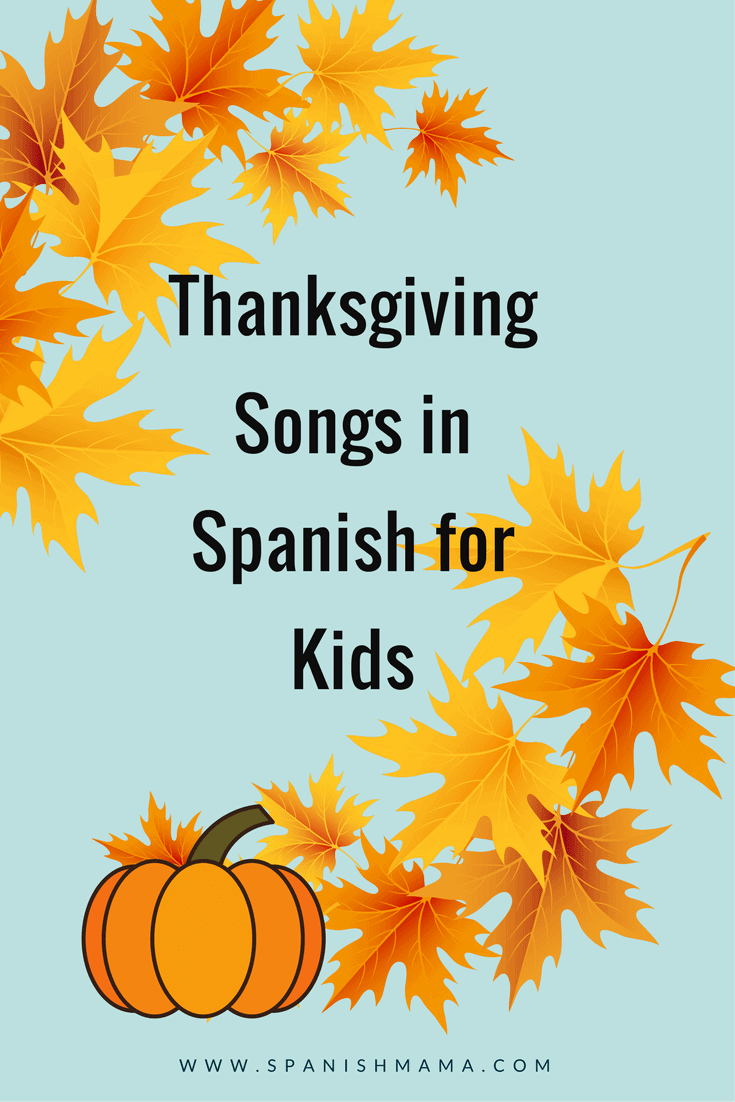 Join the newsletter
Want to stay in touch and hear from me weekly?

Sign up now and you'll get this free game set.