35 Spanish Valentine's Day Books in Spanish for Kids
Inside: A collection of Spanish Valentine's Day books for kids, all about love, family, and friendship.
As part of my growing collection of Spanish children's book lists, today's post is a sweet collection of books all about love– love in families, between friends, for pets and nature, and self-acceptance as well.
These Spanish titles are not just for Valentine's Day, though: they make a perfect stack for bedtime stories as you tuck your kiddos in for the night. If your kids are bilingual, reading together in Spanish will expand their vocabulary and create a bond around both languages.
If your kids are still learning Spanish, adding a book or two in Spanish to your nighttime routine is a perfect way to work on those language skills too. And reading the same book over and over is wonderful too!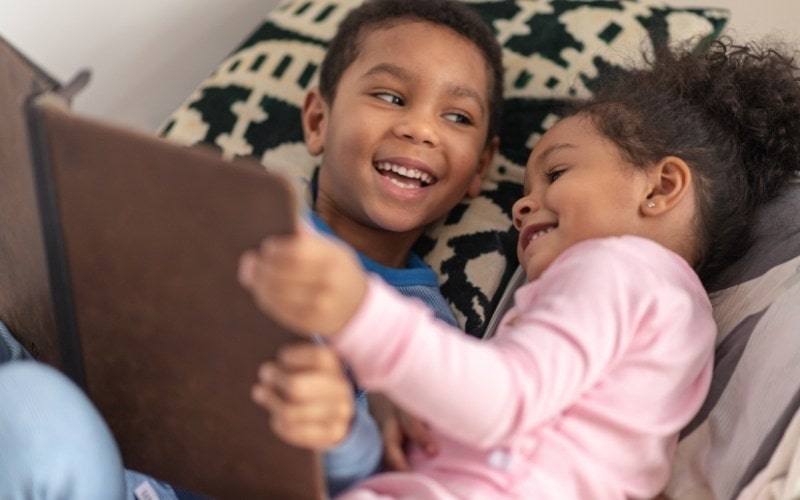 Related: Spanish songs about love and friendship, for kids.
The books in this post are organized into three main categories:
Spanish Valentine's Day Board Books
Spanish Books about Love
Books in Spanish about Friendship
Books about Valentine's Day Romantic Love
You'll notice that many of these titles were originally written in English books. I love finding books originally in Spanish, but my Spanish Valentine's Day Book finds were mostly translations.
I did my best to include books with good translations, that maintain high-quality Spanish. If you have more suggestions, of course let me know in the comments below!
This post contains affiliate links. Thank you for your support!
Spanish Valentine's Day Board Books
Besos for Baby
Everyone in the family has kisses for baby, even the pets. A sweet classic that belongs on every Spanglish bookshelf!
Te amo sol, Te amo luna
From beloved illustrator Tomie de Paola, this book uses simple text to talk about everyday things we love.
¡Cucu! ¡Te quiero!
Play peek-a-boo with baby and his mommy in Spanish, as she hides around the house and baby spies her.
Abrazos y besitos
This little books talks about all the different kinds of kisses and hugs (like bear hugs and belly button kisses). If you are a non-native Spanish speaker, this is helpful for learning these phrases to use with your chiquitines.
Tú serás mi rayito de sol?
This bright book talks about love in all different kinds of days and seasons (¿Tú serás mi arcoiris cuando todo se vea nublado y gris?)
Siempre te querré
Little Fox is in a bad mood and says that nobody loves him. His mother sets out to tell him that is not true, and he is loved no matter what.
¿De que color es un beso?
Monica wants to paint a kiss, but she doesn't know what color it should do. This is a cute introduction to the colors as well! (You can choose the original story or the board book with less text.)
Me gusta como soy
Whatever your hair or shape or personality, this book is about loving yourself, inside and out.
Te amo, bebé
Part of the "indestructible" baby books, this story talks about loving little bebé like different animals love their babes.
Amor de la oruga hambrienta
If you loved The Hungry Caterpillar, you will love this story about love in rhyming text.
Mi amor por ti
A mommy mouse tells her little mouse how much she loves him, in a counting text showing different kind of animals (más alto que 2 jirafas…)
¿Cómo te quiero?
In this story based on a poem by Elizabeth Barrett Browning, a mother tells her child how much she loves them (como… la abeja quiere a la flor) in bilingual text.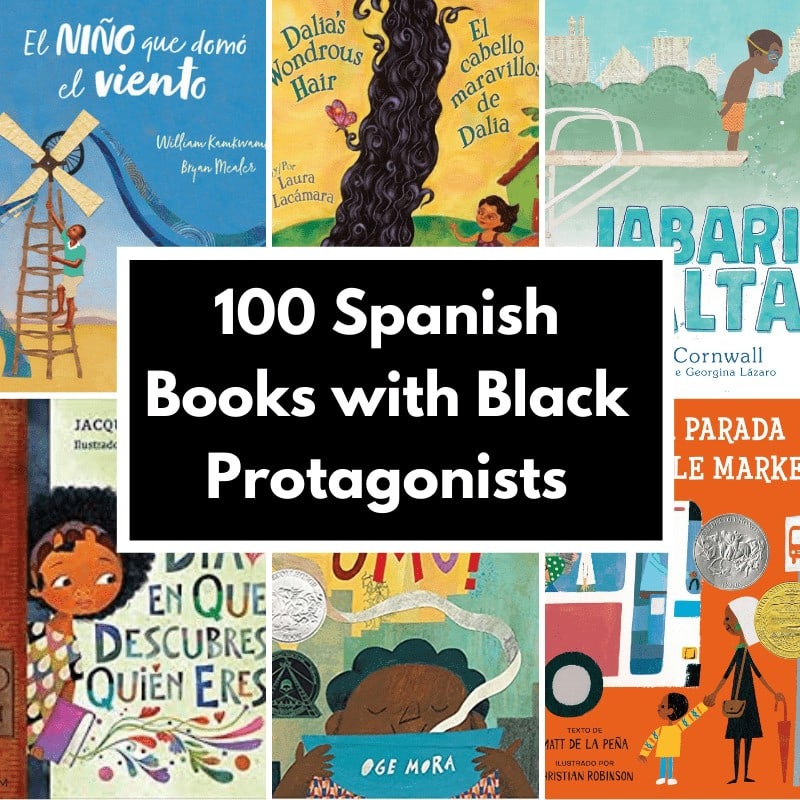 Spanish Books about love for kids
Siempre, siempre te querré
A beautiful story about a mother expressing her love, inspired by the author's own story of adopting her daughter.
El conejito andarín
This beloved classic from author Margaret Wise Brown tell about a bunny who tells his mother his different plans for running away– and for each plan, she has an idea of how she will follow him no matter what.
Te quiero tal como eres
Through simple text, a parent tells her son how she loves him no matter what, in the daily parts of life together.
Quiero a mi papá porque…
From the perspective of a child, read all about differenct animal families and what the children love to do with their fathers. (The companion book is Quiero a mi mamá porque…)
Siempre te querré
A mother tells he son how she'll always love him and take care of him, his whole life– until at the very end, the roles are reversed.
Adivina cuánto te quiero
A father-hare and son-hare have a bedtime games of guessing how much each one loves the other in this beloved tale.
Un beso en la mano
A mother raccoon gives her son a kiss on the hand, to take with him on his first day of school. This is a good story for kids facing shyness or new situations.
Te quiero noche y día
A bedtime story for talking about unconditional love.
Cuando me siento querido
Written by a psychologist, this book helps kids explore their feelings and express what things make them feel loved.
Besos de sol, abrazos de luna
A bilingual book about comforting love, especially written for children who are experiencing loss, separation, or anxiety.
Escuchando con mi corazón: Una cuento de bondad y autocompasión
After a disappointment at school, a young girl learns how to be kind to herself and spread that love to others.
The heart of mi familia
Though this one is mostly in English, the story of this bicultural family is great for kids whose families are multicultural or multiracial.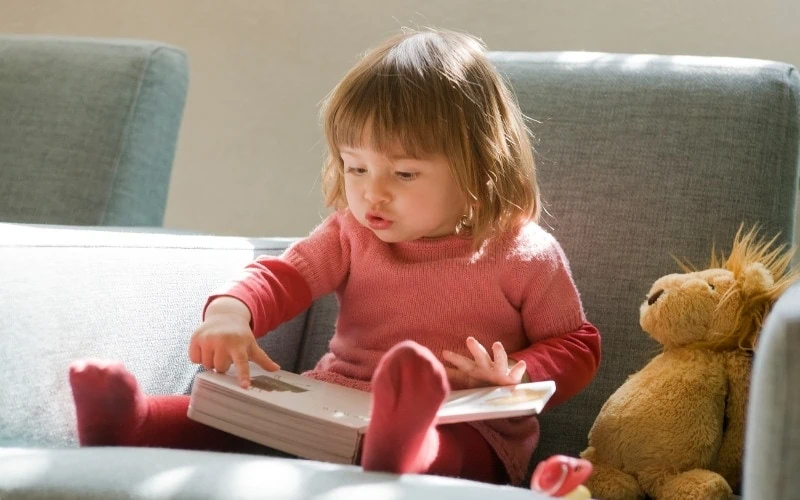 Friendship books in Spanish
Abrazo de oso
An adorable story about the friendship between a young girl and a polar bear.
El león y el pájaro
An unlikely friendship forms between a lion and a bird her rescues in his backyard.
Tren de invierno
As winter approaches, a group of animals gather on a train to find a warmer place. When they realize one friend was left behind, they all work together to find him.
El caracol y la ballena
A snail dreams of traveling throughout the world, which of course seems impossible… until a friendly whale shows up.
No necesito amigos
A grumpy rat and a grumpy dog live by together, and both think they are fine without friends, until they find a treat one day.
Sapo y Sepo son amigos
Frog and Toad are some of the most memorable animal friends in children's books, in a delightful collection of funny stories.
¿Quieres ser mi amigo?
This book directly speaks to children about being friends, including topics like kindness, empathy, saying sorry, and more.
Prohibido la entrada a los elefantes
A sweet story about a pet elephant that celebrates love for pets and caring for one another.
¿Quieres ser mi amigo?
A rabbit and a dog are neighbors who always greet each other but never really meet, until one day a shooting star comes along to change things.
Mi amigo está triste
Gerald and Piggie are friends, but they are often opposite– and what happens when one friend is happy, while the other is sad?
Amigos
Two friends love to be together, until one day one of them has to move far away. The other friend is determined to find a way to visit her!
El ovillo mágico
One morning, a hedgehog wakes up to find a ball of yarn sitting nearby. When his curious forest friends come to take a look, he makes something special for each of them.
Perdido y encontrado
A little boy travels across the ocean to help his penguin friend find his family and home.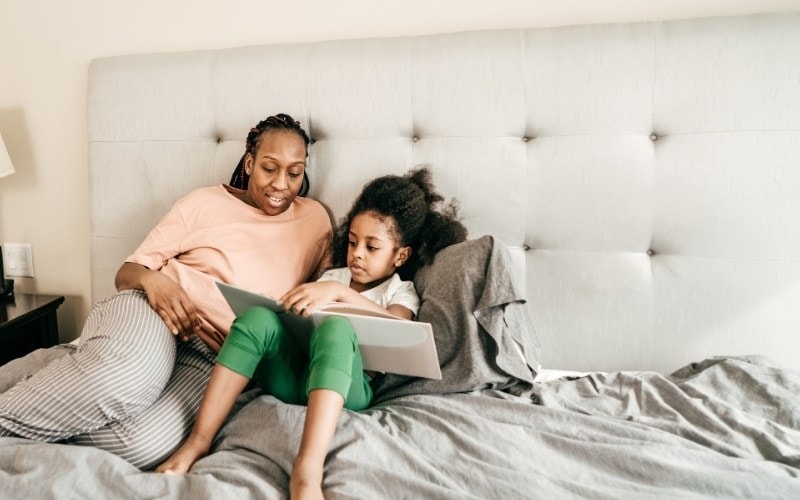 Books about valentine's

These books deal with the romantic side of Valentine's day, in a way kids can understand and might relate to. I included them in this section so you can decide if it's something you want to discuss with your kids or not yet!
Oso cariñoso
Oso wants to write a Valentine's letter to tell Oso Tiana how he feels about her, though he feels nervous to express how he feels!

El primer beso de Froggy
Froggy has a little crush on someone in his class, and all kinds of accidents happen because he gets nervous when he sees her. At the end, he ends up talking to his mom about what he can do.
El amor es cosa de monstruos
All about what love is and what it feels like, in the context of colorful monsters.