The Ultimate Guide to Spanish Teacher Gifts
Inside: Ideas for meaningful Spanish teacher gifts. 
Are you looking for ideas to spoil your favorite Spanish teacher? Whether you're a student, coworker, friend, or significant other, spoil your favorite Spanish teacher, I've got you covered with ideas for every budget.
Teachers work SO hard, and appreciation goes along way. You don't have to spend any money (those handwritten notes often get treasured for years), but a thoughtful gift really can lift our hard-working teachers' spirits.
Some of these suggestions are things any teacher would love, and some are specific to Spanish teachers. I'm going to say this right away: I am one of those people who loves gift cards. They make me feel so pampered, and don't have to be pricey– a $5 card for coffee is huge treat. You can't go wrong with a card for coffee, Amazon, Target, or Teacher Pay Teachers. Trust me.
Okay, but let's say you're here looking for actual gift ideas! Here are a bunch of ideas. This list is female-heavy, but I've tried including ideas that include a wide range of interests and tastes. Let me know if you have some great ideas I missed (especially tips for guy teachers)!
This post contains affiliate links. Thank you for your support!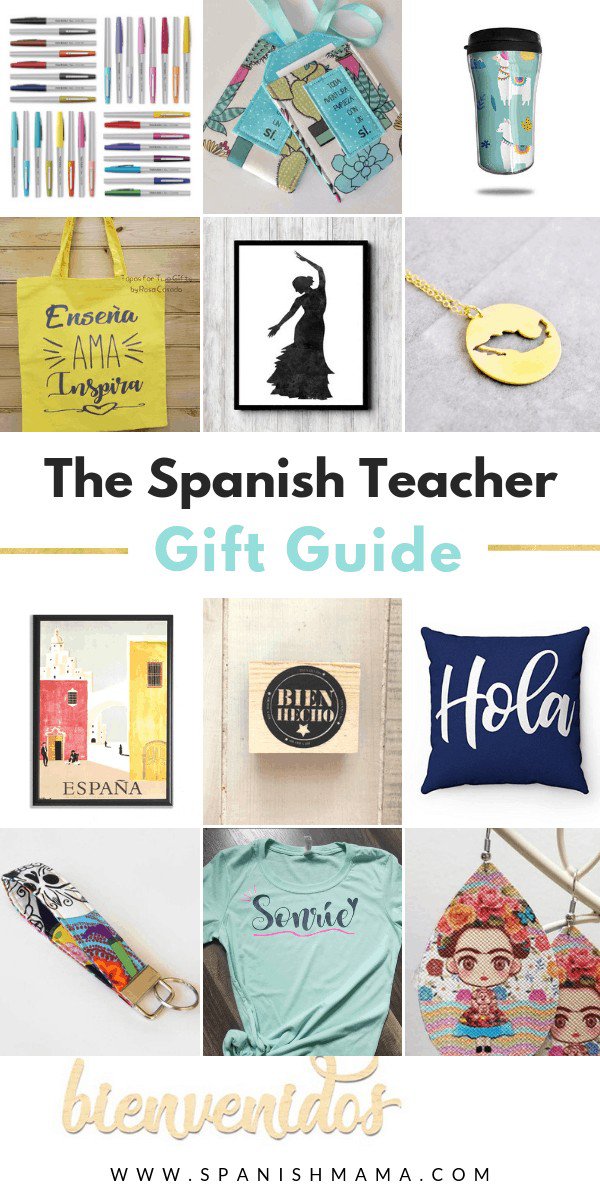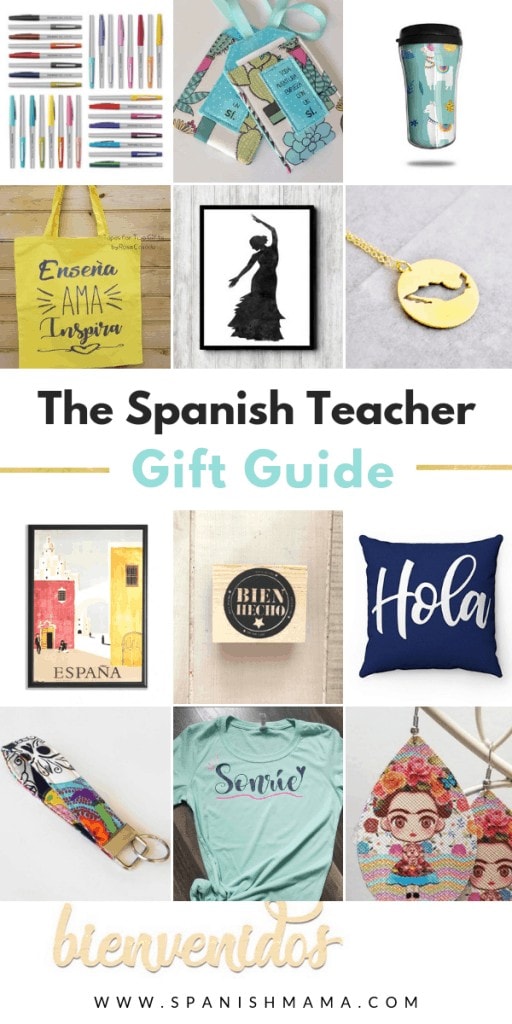 SPANISH TEACHER GIFTS $10 AND UNDER
1. OFFICE SUPPLIES
Teachers often spend their own money, especially in the second half of the year as supplies get used up. If you can, find out what they need, or even consider including a gift receipt. Pro tip: you really can't go wrong with Flair Pens when gifting a teacher (or possibly anyone).
Office Supplies
2. DESK STASH
Almost every teacher stashes snacks and little pick-me-ups in their desk! Be sure to check on food allergies before deciding what snack to give.
Goodies for Teachers
2. STAMPS
Help that teacher make grading and feedback on papers more efficient with these stamps in Spanish.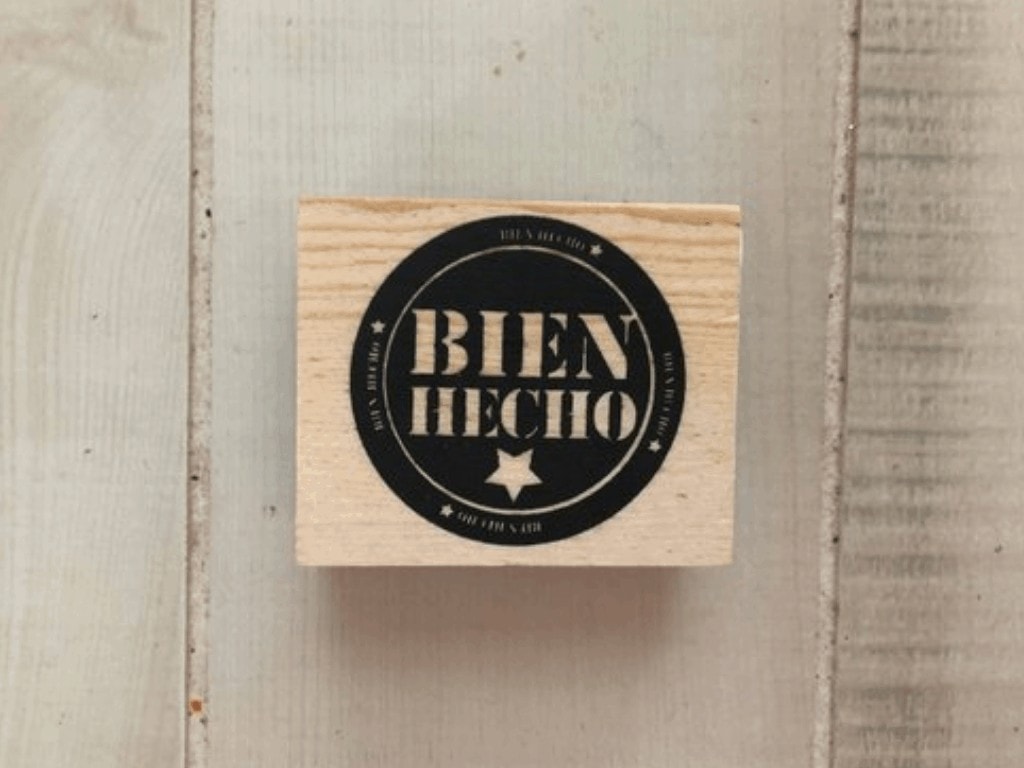 3. LANYARDS OR KEY FOBS
This one's a super-practical choice to help busy teachers keep track of their keys or ID. Choose from a variety of options for a fun gift or stocking stuffer.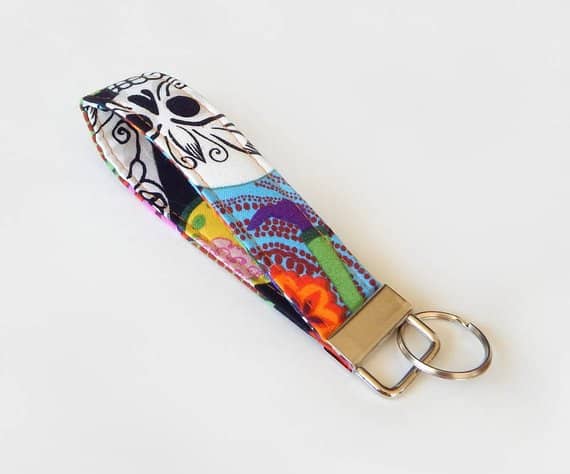 5. TRAVEL GEAR
If your favorite Spanish teacher is a frequent jet-setter, something travel-related would definitely be appreciated. Try something practical that adds style for a gift that's sure to used often.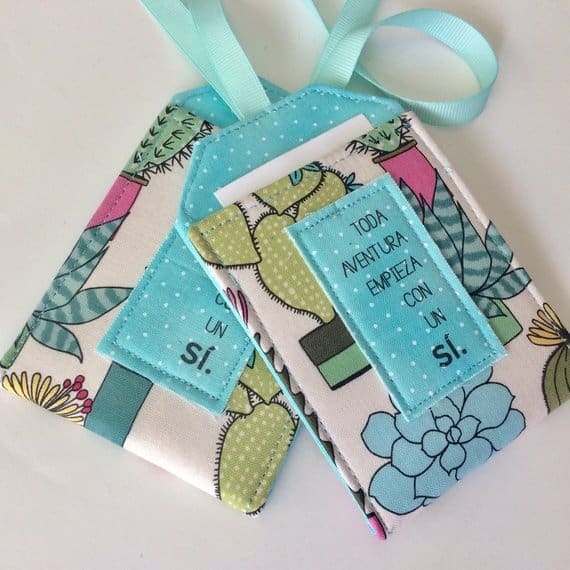 SPANISH TEACHER GIFTS $20 AND UNDER
1. ROOM DECOR
Meaningful poster and decor items that go beyond moustaches and sombreros are another great gift for teachers. (As long as you recognize it's their room, and can display/use the items as they want!) Here are some tasteful suggestions that should be durable and outlast room changes and moves.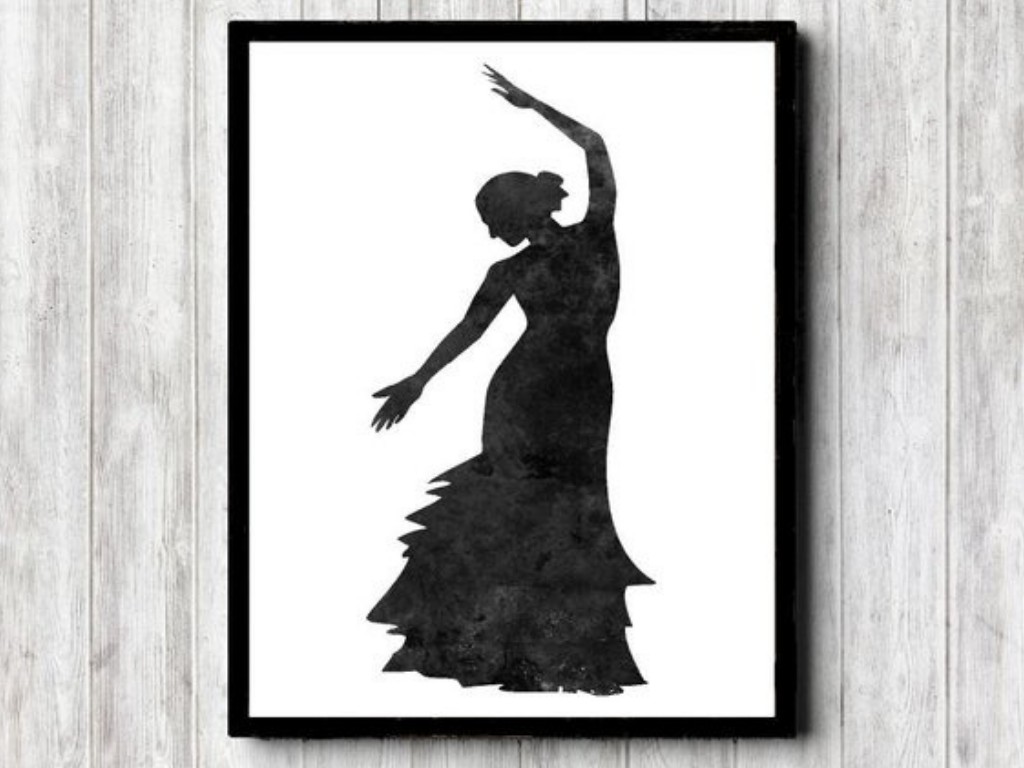 2. APPAREL
You can't go wrong with gifts for Spanish teachers, made by Spanish teachers! A pair of earring, a tote, or T-shirt would be very appreciated. Here are some favorites, but be sure to browse the whole Tapas for Two Gifts Store for more.
3. JEWELRY
Chances are your Spanish teacher studied abroad, traveled, or was born in another country. Give a super-special piece of jewelry connected to that place, or a geography-themed piece. These examples are gorgeous!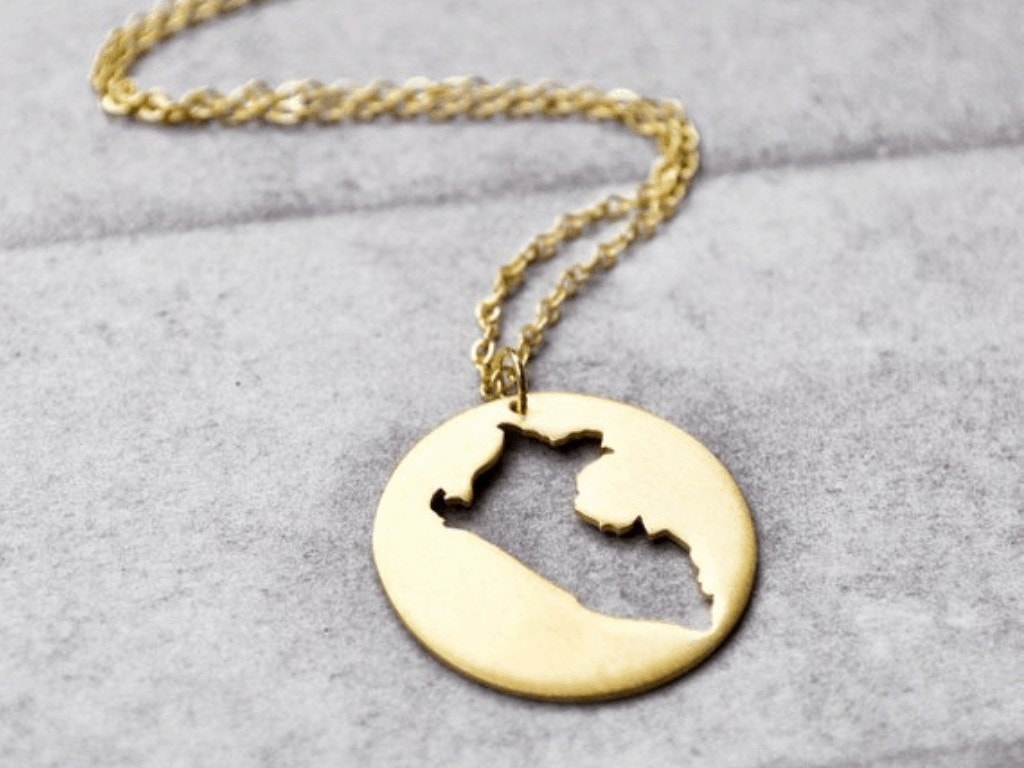 SPANISH TEACHER GIFTS $30 AND UNDER
1. TRAVEL MUGS
Truthfully, most teachers receive an overabundance of mugs. But travel mugs are completely different category! These are perfect for teachers who leave their houses at the crack of dawn on cold winter mornings.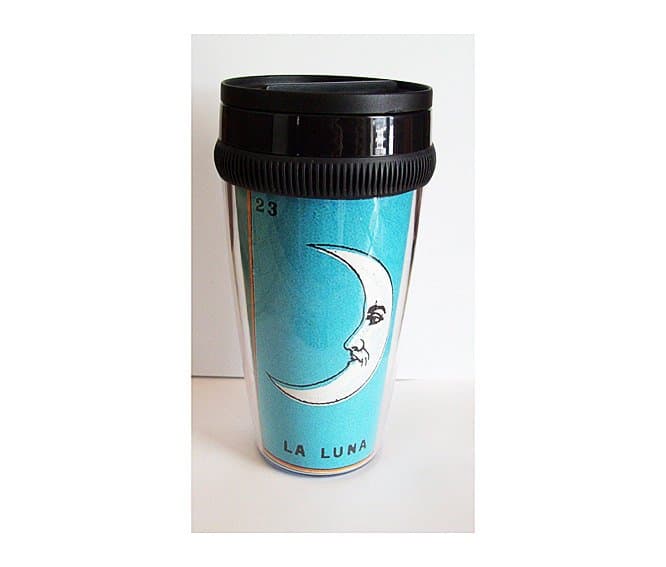 3. WATER BOTTLES
Like coffee travel mugs, water bottles are always welcome. (They're constantly getting lost, too, so you can't have too many!) Of course, they don't have to say cute things in Spanish– any quality water bottles would be a nice gift.