Afro-Latino Music: A Playlist for Spanish Learners
Inside: a collection of songs from Afro-Latino music and artists, performing in Spanish.
Afro-Latino artists have had a huge impact on music in both Spanish and English. This post zeroes on Afro-Latino artists who have songs in Spanish that can work (read: are appropriate) for the Spanish classroom.
Though I encourage you to look for ways to present diverse artists to your students year-round, Black History Month is the perfect time to highlight Afro-Latino artists and take a look at your current music selection in class.
The music of West Africa, where a majority of those enslaved in the Americas came from, was diffused through both an indigenous and Spanish filter to become the distinct sounds and rhythms that we know today.

Cumbia, bachata, mambo and son jarocho are all quite distinct from each other and are still very vibrant expressions of tradition. But, more importantly, they also inform and influence a tidal wave of new expression, mixing with hip-hop, electronic, rock and jazz to form the musical bedrock of Alt.Latino.

– NPR, alt.Latino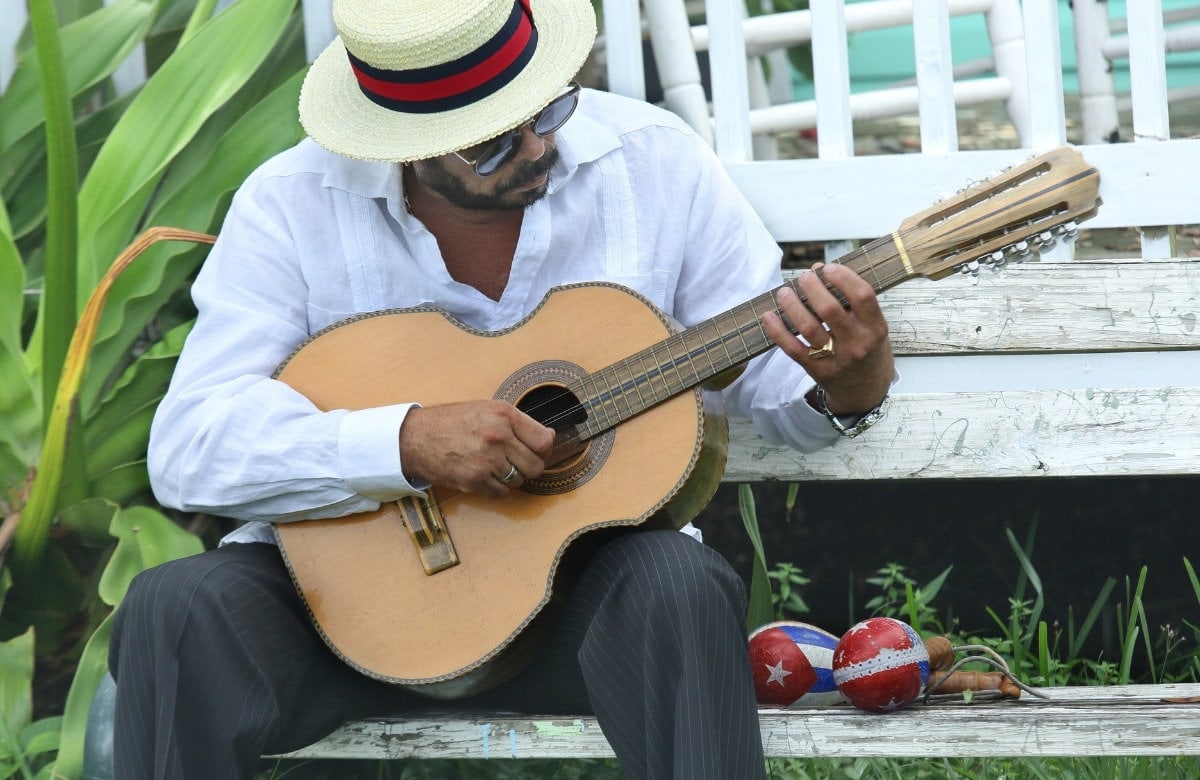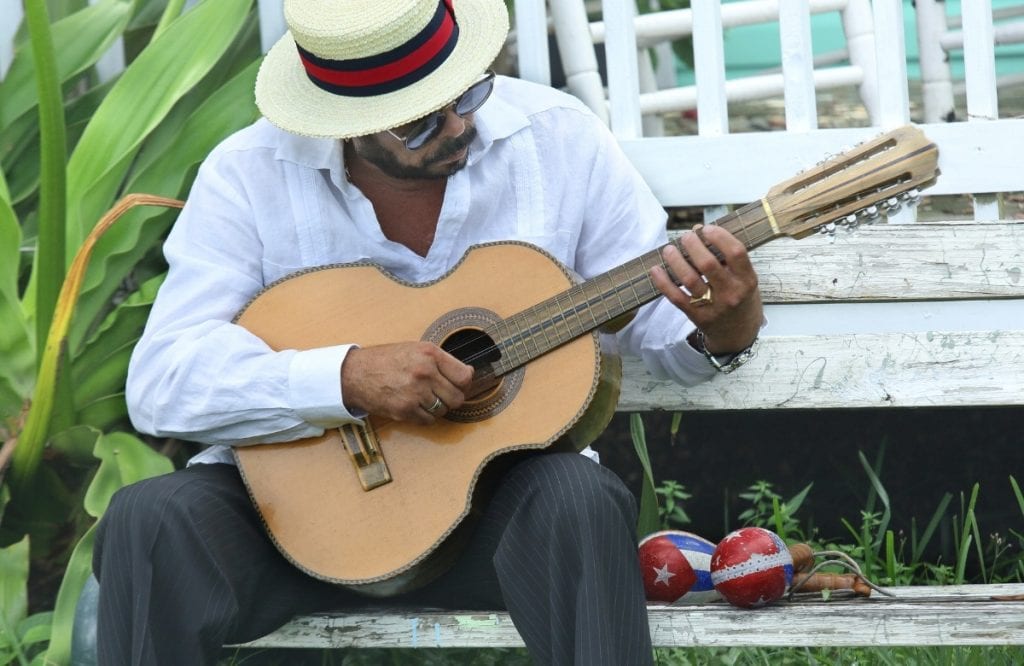 There are many well-known artists I haven't included because their music is mostly in English or won't work for a classroom setting. If you stumbled on this post looking for the a list of top Afro-Latino artists, here are some influential names not on my playlist:
Princess Nokia
Amara La Negra
Miguel
Young MA
Cardi B
Nitty Scott
Mariah Carey
If any of those artists drop a great song Spanish teachers can use, let me know in the comments below! Please comment as well if you know of some Afro-Latino artists you'd like to see on this list.
Afro-Latino Music for the Spanish Classroom
Let's get started with our songs that great for the classroom. Below, you can find music videos. If you prefer, listen to this more complete mix on Spotify:
ChocQuibTown
ChocQuibTown is a fantastic Afro-Colombian group. I like them so much it was hard not to flood the Spotify playlist with mostly their music, and I bet your students will connect with their sound as well. Here are some of my favorite songs from them.
Celia Cruz
Celia Cruz, an afrocubana, has to be the most iconic Afro-Latina musician. I think these two songs will serve as a good introduction for your classes. Here's a short biography from the BBC about here life and career.
Systema solar
Another Colombian group, Systema Solar plays a fusion of music with Afro-Colombian, rock, and Caribbean influences.
CimaFunk
Cimafunk is a new-ish artist who produces a combination of African-American and Afro-Cuban funk.
From The New York Times, "While he showcases the power of blending African American and Afro-Cuban music, Cimafunk is also engaging in a cultural mixing that celebrates a kind of Latin American hybridity, on his terms. He sees himself as part of a new generation that is destined to bring change."
Here's a bio to get to know him:
Don Omar
A top global artist, and known by some as 'El rey del reggaetón,' most of Don Omar's music and videos unfortunately won't work in a school setting. Pura Vida, though, has great lyrics and a student-friendly video that make this song a good choice. This interview from 2019 (in Spanish) may be useful for learning more about him.
Alex Cuba
A Latin-Grammy award winning artist, Alex Cuba is known for his jazz music.
Kazzabe
I bet your students are not used to you saying that you have a Honuduran artist lined up. This video does involve a good bit of hip-shaking, so it's your call, but the music is great. You can read more about the group Kazzabe here on CNN Español.
Ozuna
Even though Ozuna is wildly popular across the world, most of his songs won't work for the classroom. These lyrics might work though, with a good video to boot.
Gente de zona
AnDdy Caicedo
You will obviously want to make the call on whether the dancing in these videos works for your classrooms, but both are great songs with well-produced videos that show everyday backgrounds. You can always use the lyric videos if needed!
El Chojin
"El Chojin" is from Equatorial Guinea, so while he is not Afro-Latino in the technical sense of the word, he is "hispanohablante" and African, so I think his work great way to explore the term with your students. "Soy y no soy" has pretty comprehensible lyrics as well.
Koffee el kafetero
The sound of champeta music might be new for your students. He has some more popular songs, but this video and lyrics are better suited for school.
Lido Pimienta
Calling herself the "anti-Miss Colombia," Lido Pomienta– an indigenous Afro-Colombian immigrant to Canada– challenges stereotypes with her music. Read more about her story here.
Alex Quin
Learn more about Alex Quintero (his real name) in this interview.
Susana Baca
A prominent Afro-Peruvian artist, Susana Baca has helped to "bring back" traditions of música afroperuana. You might know here from the song "Latinoamerica" with Calle 13.
Ibeyi
A group formed by two sisters, Ibeyi performs in both Spanish and English
Herencia de Timbiquí
Sech y Nicky Jam
Xtreme
Joe Arroyo
Oscar D'Leon
Eva Allyón
Eva Allyón, another legend in Afro-Peruvian music, sings the song below with Los Kipus.
Deltino Nguema
DIAFAR
Lil Silvio & El Vega – Tienes La Magia
Kadencia – No me quite el tambor
This is a beautiful example of música afropuertorriqueña, with scenes of traditional dancing and instruments.
LaLO Ebratt
I had trouble finding a Lalo Ebratt video that can be used in school (many of his videos have millions of views), but this duet with Juanes is catchy (preview for how the religious imagery works for your context).
Mr. Black
An example of champeta, this video and song are a celebration of his actual wedding day (you can read a short article in Spanish here about it).
Bahía Zokus
Another example of champeta, a reader recommended this song (one of her former students is in the band!). I couldn't help linking to their song Jerusalema too!
Vincente y Kumary Sawyers
Puerto Rico's Bomba, A Dance of The African Diaspora