10 Awesome Benefits of Multilingualism
Inside: The benefits of multilingualism, from Aditi Wardhan Singh
When I was a child, I struggled with languages. Instead of learning, I mashed them all up into one garble. My mom, exasperated, gave up– figuring since my dad was Hindi-speaking, I didn't really need to learn her mother tongue Marathi.
How wrong she turned out to be! I grew up constantly wishing I had an "in" with at least ONE of the cliques that get formed thanks to languages. And when I did my Engineering in Mumbai, Maharashtra, I was thankful that I could at least understand Marathi very well so many of my professors gave me the extra attention native language speaking kids benefited from.
Over time, I have come to understand lot of Gujraati, Punjabi, Arabic. etc. I am fluent in none of them, but is wonderful to be able to connect with people on different levels. And being shameless in asking for translations has been a useful trait in picking up phrases.
When I became a mother, I made a number of mistakes teaching my kids their native language. But slowly and surely, we are on the path to learning Hindi, English, ASL, a little Spanish and French.
I am working towards giving my children all the advantages that come with being multilingual in the multicultural environment we live in. I have spoken about the many benefits in my book and have listed them here as well.
10 BENEFITS OF MULTILINGUALISM
Here are 10 aspects of multilingualism that have enriched my life and can benefit yours as well.
1. FAMILY TIES
Connecting with family back home. Grandparents, especially those who speak only the native language often feel left out. It gives them immense joy to see their grandchildren thriving with the language of their heritage.
2. BETTER CAREER
Multilingualism can be incredibly useful career-wise, particularly in certain fields where the ability to read or understand an original document can help lend additional information.
3. DEEPER CONNECTION TO THE WORLD
The world is full of people from diverse walks of life. It is wonderful when you learn a language that helps them connect with you.
4. TRAVEL
When traveling, varied language skills are useful. I would always recommend learning basic phrases/questions to help you talk to local people.
5. EMPATHY
Developing empathy for others, as they too struggle to learn a new language.
6. LEARN ABOUT THE WORLD
When you use different techniques you naturally end up teaching your child about world cultures or even about subcultures from your own country.
7. CRITICAL THINKING
Critical thinking is an essential quality. Imbibing multilingualism is a wonderful way to use those brain gears going in new directions to grasp a new ways through expression.
8. PATIENCE
Patience is a key in learning about a new language. And every single person can benefit from the patience one needs to build a new vocabulary.
9. LEARN NEW LANGUAGES MORE EASILY
Learn further languages more easily as they identify similarities in sound and script. You get a broad world view as you realize the world is so similar in many ways and so different in others.
10. LEARN ABOUT CULTURE
To help others when needed, in understanding their own culture. Every culture has phrases and things they do that are unique to them in communication. When we learn this, we can better explain to others.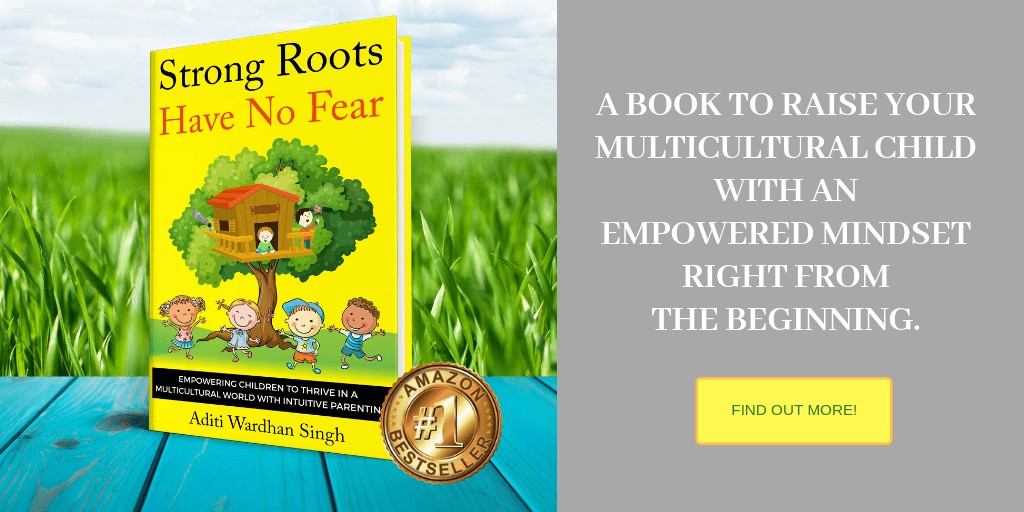 You can find all my tips for teaching kids a new language in my bestselling book, Strong Roots Have No Fear, along with practical tips on how to help children build a strong mindset. You can find many other ideas for language building.
This post contains affiliate links. Thank you for your support!
ABOUT ADITI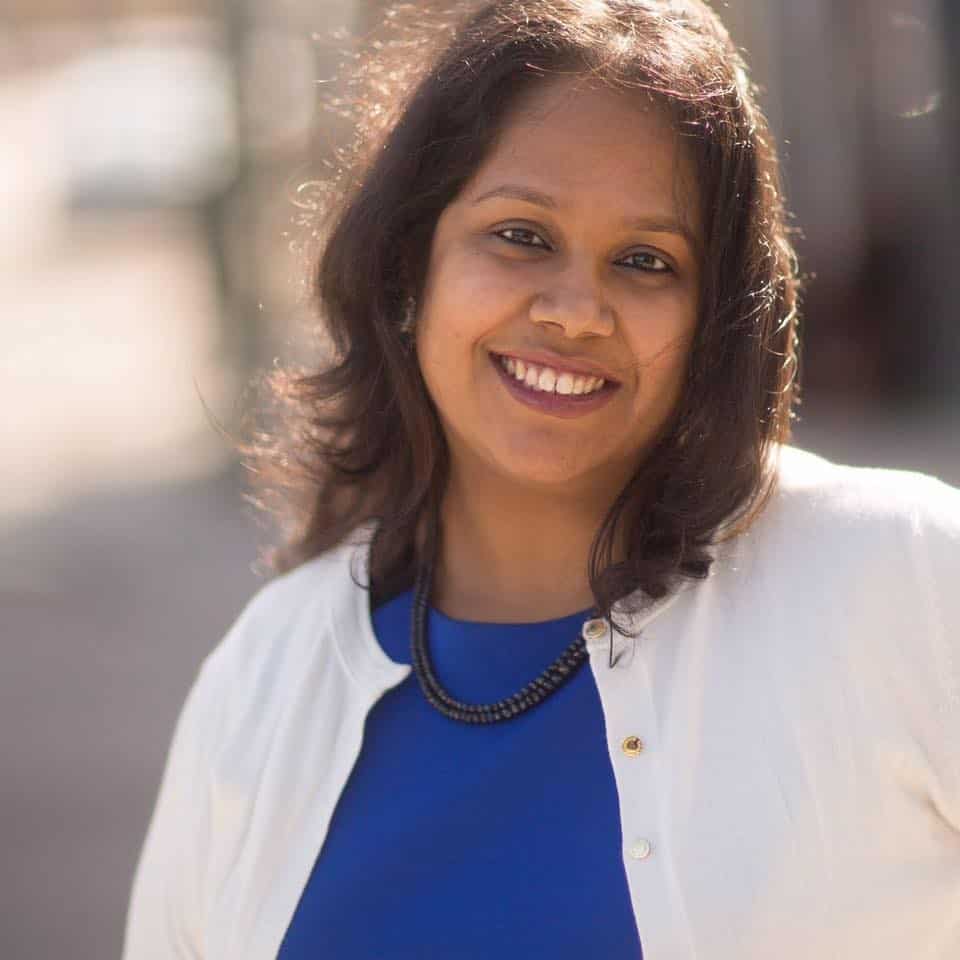 Featured on CBS and NBC, Aditi Wardhan Singh is an authoritative voice on cultural sensitivity and empowerment. Published on various publications like Huffington Post, Thrive Global, Richmond Family Magazine, RichmondMomsBlog, Publishous, Writer Mom, Desh Videsh Magazine, MulticulturalKidsBlogs, When You're Done Expecting etc. She is the founder of the Raising World Children global magazine encouraging other voices like hers to come forth to create unique resources for parents everywhere to raise global thought leaders. In her spare time, she enjoys volunteering, choreographing recitals and having impromptu dance parties with her kids.