Mi Vida Loca Episode 1: En Madrid
Inside: Ser practice and activities through games, videos, and Mi Vida Loca.

Episode 1: En Madrid
The basics (sí, no, questions, simple greetings, eres/soy)
Episode one is the hardest day to plan, because you have very little vocabulary to work with. This is not my most inspired "game" ever… but hang in there. They get better, I promise!
Ser practice and Activities:
Activity: Sí soy. / No, no soy. 
Basically, mark one side of the room Sí, soy. and the other No, no soy. Ask questions using eres and words they learned in the episode (for example, ¿Eres amigo de Shakira?). If they already know other words, use those too (¿Eres una profesora? ¿Eres alta?). They pick the side of the room to agree or disagree.
That's it. You may want to watch Episodes 1 and 2 back-to-back and get them all interested in the story!
Video:
Link to activities for video:
http://videoele.com/A1_Como-se-llama.html
The good news is that I have a freebie for you! I made an activity pack to go with every episode, and activity sheets for Episodes 1-5 are available for free. I'd appreciate some feedback love if you enjoyed it!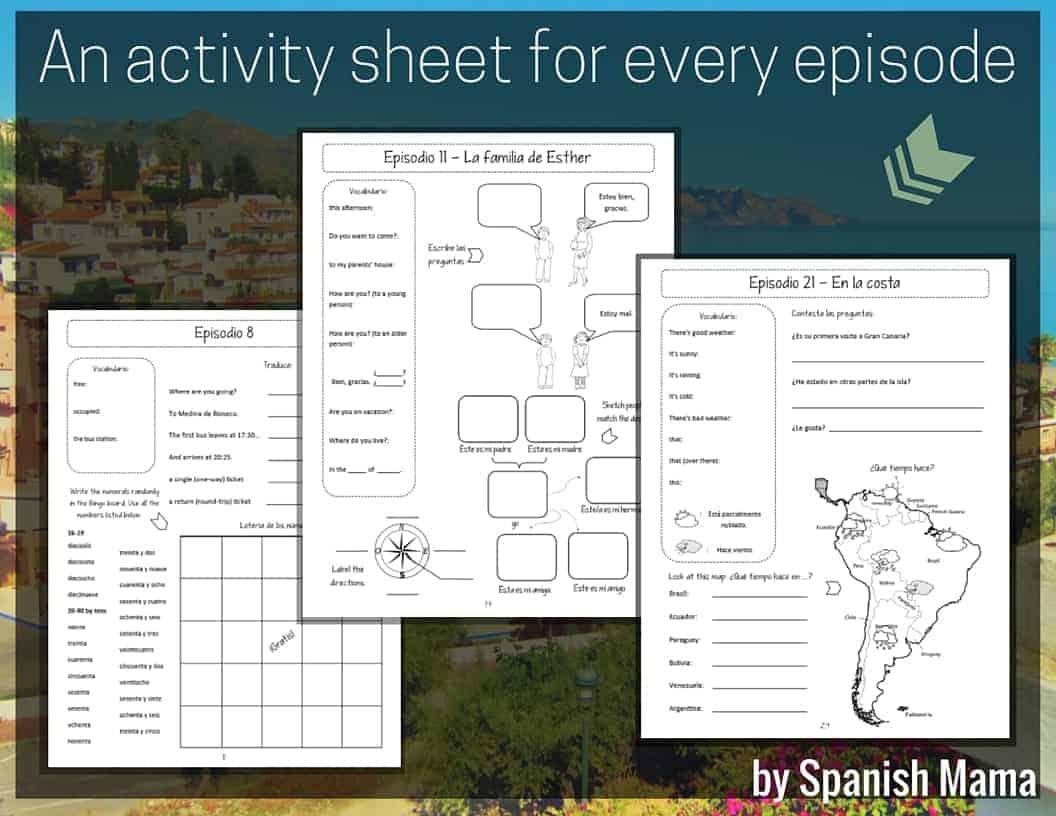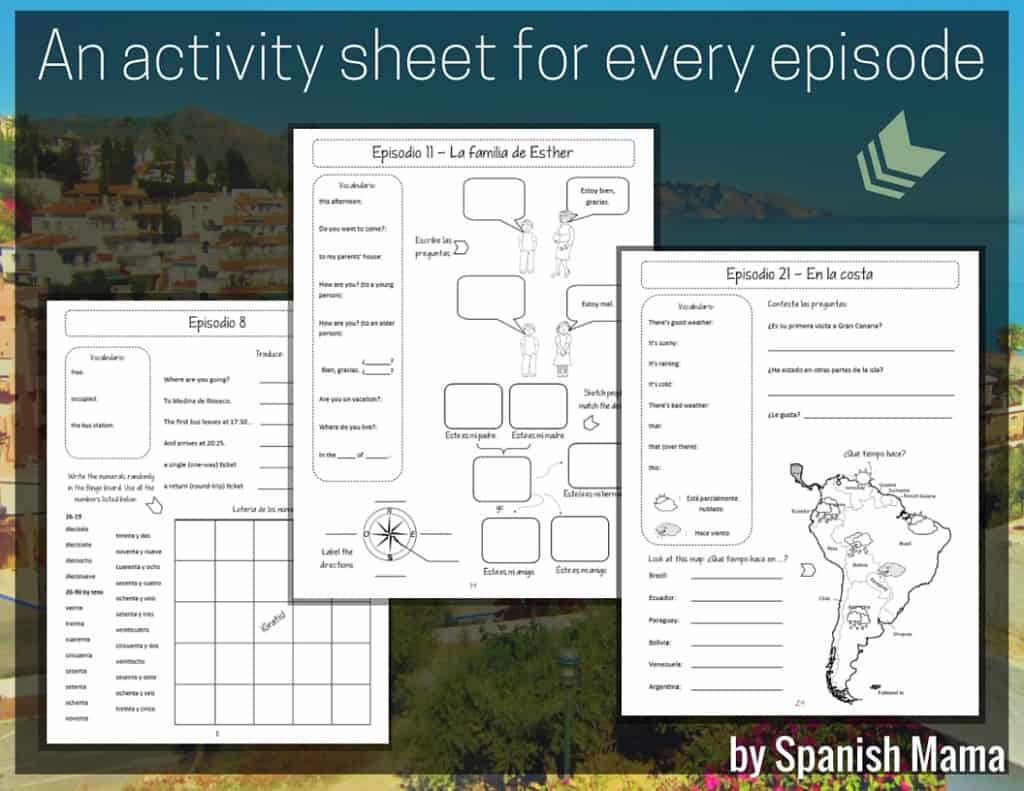 Buy the entire packet to get access to all of the activity sheets, answer key, teacher's guide, and 20+ pages of printables for extra games.