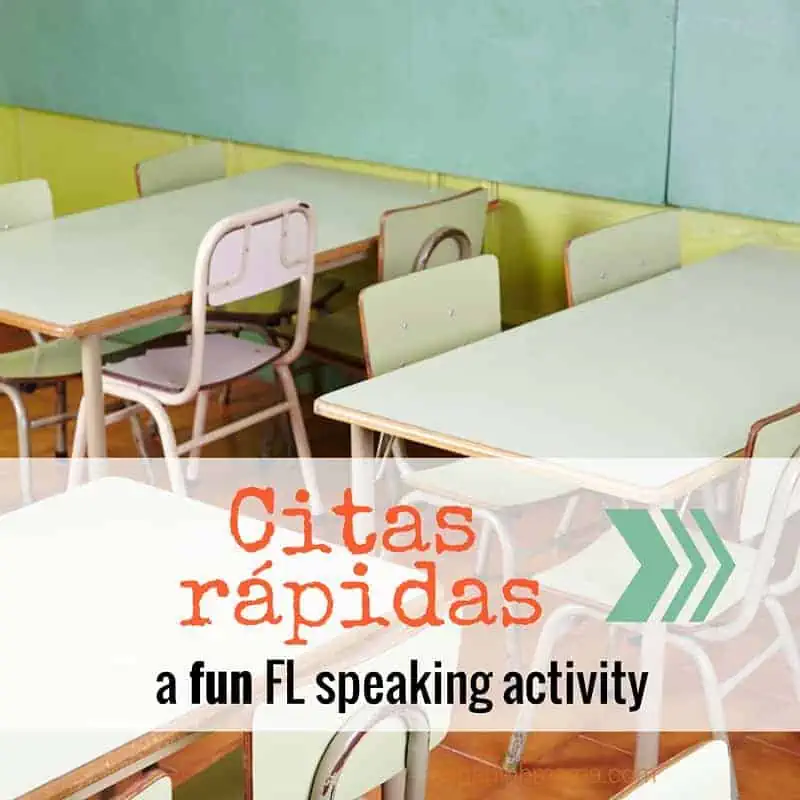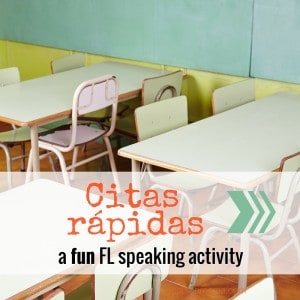 The beginning of the school year is exhausting. I always forget what late August and early September feel like: drowning. The adrenaline is certainly going, but keeping my head above water is pretty much the goal. Add to that a pregnancy and a sick toddler who is not happy that mama's back at work, and you get the picture.
This week I felt like I had my feet under me a bit more, and it's about time! One of my goals this year is to increase our conversation practice. We all know how easy it is to spend so. much. time. teaching Spanish, only to produce students who are terrified to speak. I've seen the idea of "Speed Dating" before and thought it might be worth a try. I had the students line up two rows of chairs, facing each other. One side always asked first, and all the students rotated by one chair between slides to change partners. I termed it "Speed Conversating" and it actually went really well– it was much more successful that the usual "turn to the person next to you and…" Having a short time to answer and quickly changing partners kept them on their toes, and giving them structures to follow seemed to boost their confidence. I kept the questions and answers short this time, and eventually will work toward only showing the questions. Her is the power point I used today, if you want to try it and then add your own conversational structures. Hope your years are off to a great start!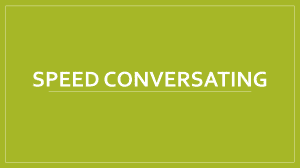 Join the newsletter
Want to stay in touch and hear from me weekly?

Sign up now and you'll get this free game set.