A Guide to the Best Bilingual Parenting Podcasts
Inside: A list of my favorite bilingual parenting podcasts that give advice on raising bilingual, multicultural kids.
Looking for help and tips on raising bilingual kids? Good news– there are experts, teachers, and everyday parents who are ready to help.
Though bilingualism is common throughout much of the world, many of us still have lots of questions. Having a multilingual family means there's often an extra layer of decisions to be made.
In addition to parenting books, podcasts are one of my top sources for information and ideas. This list has plenty of options to fit your language preferences and interests.
Feeling support and companionship as you raise bilingual kids is important. It goes a long way to following through on your bilingual family goals, so definitely surround yourself by encouraging voices like the ones below!
Podcasts are one of my favorite ways to learn while on-the-go throughout my day. To me, they're also the closest thing to pulling up a chair in a friend's kitchen and sharing a cafecito.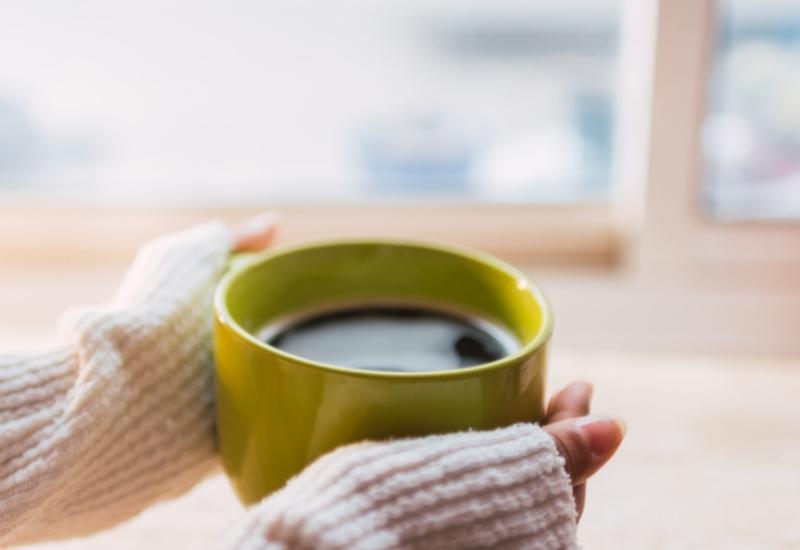 Related: Bilingual Family Interviews
10 Podcasts on Bilingual Parenting
Not interested in reading a description of each podcast? Here's a quick list. Click on the title if you want to read more.
Bilingual Parentings Podcasts in English:
Bilingual Avenue
The Bilingual Parenting Podcast
Building Bilingual Families
Cereal Dates
The Future Is Bilingual
Bilingual Kids Rock
Kletsheads
Entre Dos (Some episodes in Spanish)
The Latina Mom Legacy (Spanglish)
Bilingual Parentings Podcasts in Spanish:
Ok– let's get started with my 10 favorite podcasts!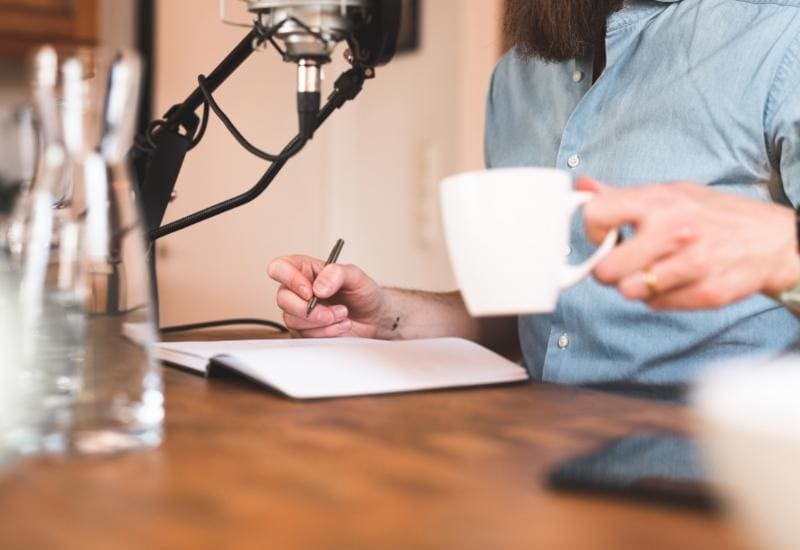 1. Bilingual Avenue Podcast
This was the first bilingual parenting podcast I listened to, years ago! Marianna is a pioneer in the field of bilingual parenting and in this show she covers the basics and many of our most-asked questions. She is from Venezuela but lives in the US with her family now.
The podcast is no longer being updated, but there are 175 episodes for you to browse and listen to. Some episodes are longer, but many are bite-sized length, perfect for busy parents!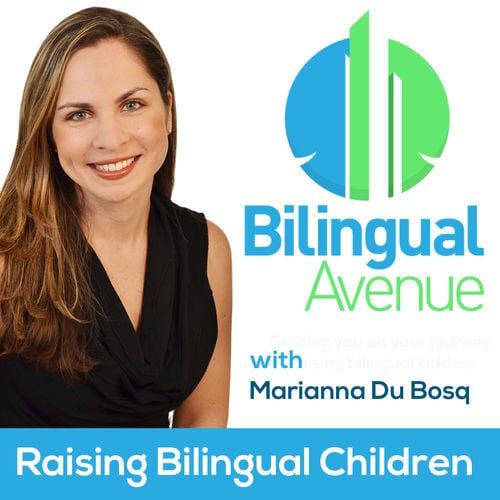 "The Bilingual Avenue podcast is a guide on what to do, how to do it and what to expect when working with multilingual children. Tune in for insightful interviews with experts and parents as they share best practices, failures, obstacles and inspiration to guide your journey with bilingual children. If you are looking for resources, strategies and actionable tips, Bilingual Avenue is for you!"
2. MAmAS 411 Podcast
Hosted by Erica Mirochnik and Maritere Bellas (author of Arroz con Pollo and Apple Pie), two moms with experience raising multilingual and multicultural kids. They interview moms, teachers, artists and more.
One of the things I appreciate is that this podcast features the perspective of parents whose children are grown, with experience in bilingual parenting over different ages. Erica is from Argentina and Maritere is from Puerto Rico.
Unlike most of the podcasts listed here, most of these episodes are in Spanish, with 112 episodes so far.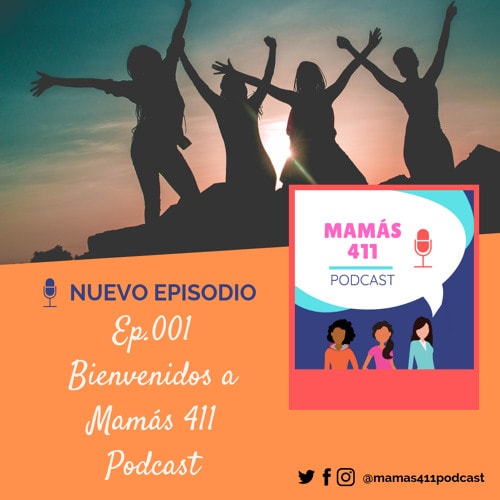 "A través de temas relevantes, conversaciones sinceras y personales, entrevistas con expertos en el tema, además de historias de padres que han tenido éxito criando niños multilingües y multiculturales, Maritere y Erica buscan informar, motivar e inspirar a familias que se han comprometido a criar ciudadanos listos para competir en una sociedad global.
3. The Bilingual Parenting Podcast
This is just getting started with 20 episodes so far, but it's a good one. Raised bilingual herself, Kaila Díaz come to the bilingual parenting table with an armload of titles– she's studied early childhood education and has a Master's Degree in Linguistics, with a concentration in Language Acquisition and Childhood Bilingualism.
Kaila was homeschooled and plans to homeschool, along is raising her family bilingually, so this one has a good mix of academic theory with in-the-trenches parenting perspective. She lives in the United States and raising her daughter in Spanish and English.
See the Bilingüitos IG page here.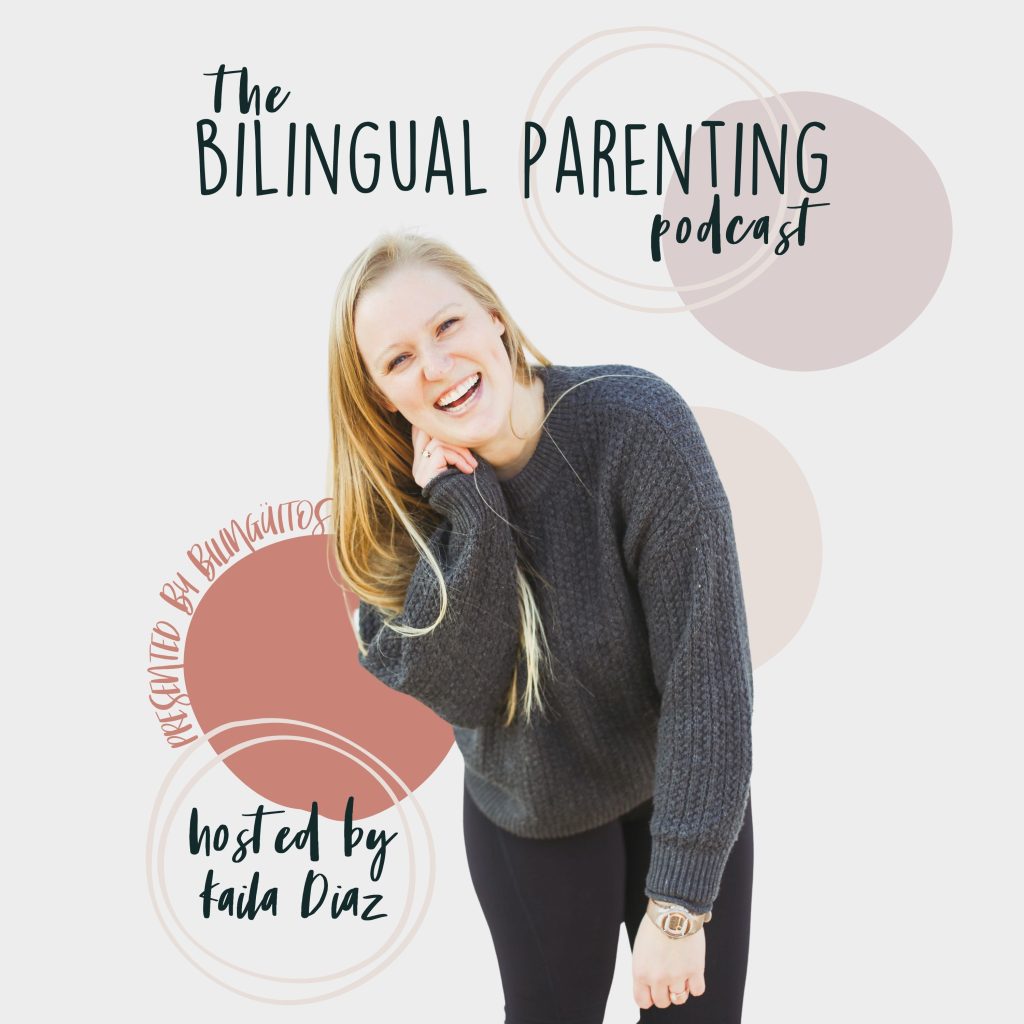 "Cultivate and celebrate bilingualism with the Bilingual Parenting Podcast, presented by Bilingüitos and hosted by Kaila Diaz. We exist to encourage and equip families who desire to give the gift of bilingualism to their children.
4. Building Bilingual Families Podcast
So far, all of our podcasts are from hosts and parents that are themselves bilingual. But what if you aren't fluent in a second language yourself– can you still teach your kids or try to raise them bilingual? Enter Adrienne Babbitt, joined by co-host Juan Mendoza. Juan is from Argentina and Adrienne is a non-native speaker teaching her kids Spanish in the United States.
Their podcast features episodes in both English and Spanish as they share strategies and experiences in teaching kids a new language, whether you are passing on your native tongue or learning together as a family.
See their program, the Family Language Exchange, here.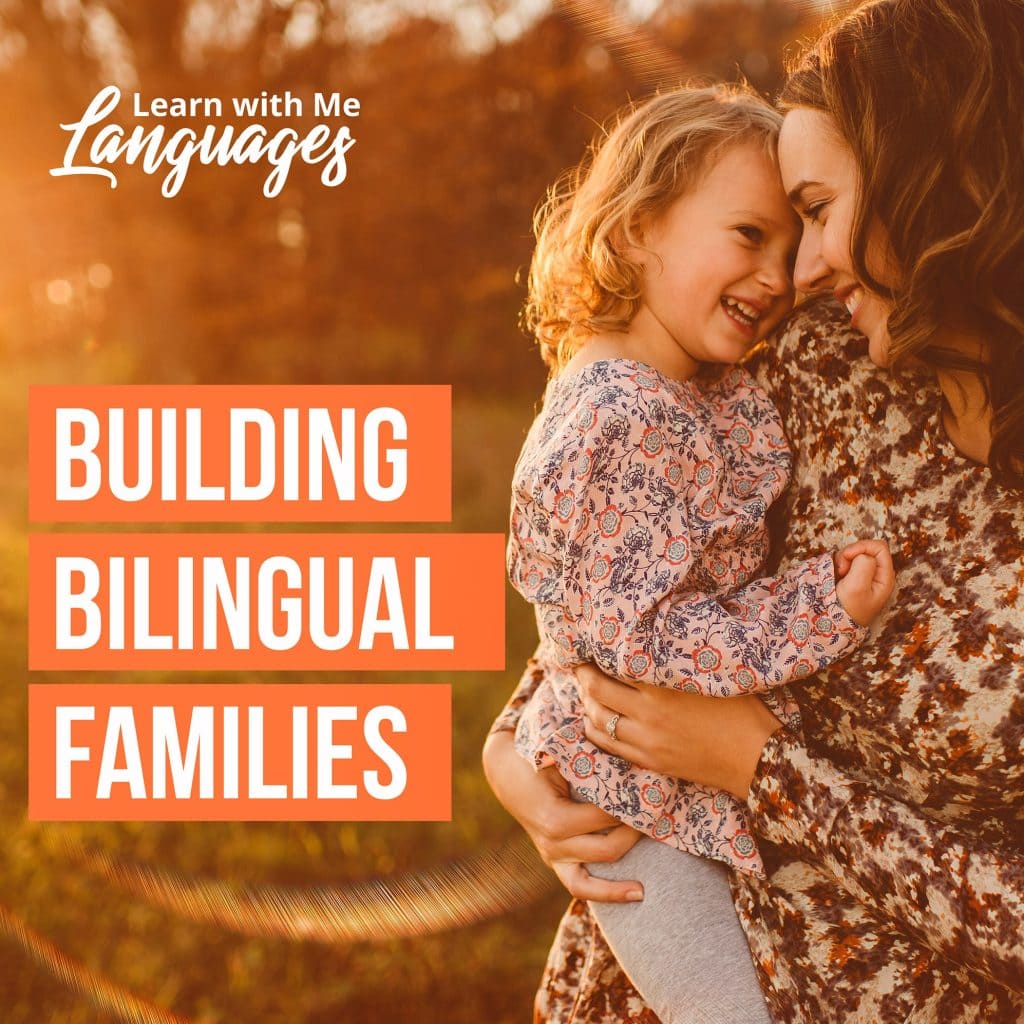 "How is YOUR family learning a second language going to change the world? We share the stories of families opening a world of possibilities to their kids through learning a language together. We get honest about struggles of not having kids speak back their second tongue. And we give you the tools as either a native or non-native speaker to help your kids grow over the long-haul."
5. Cereal Dates Podcast
If you're looking for a bilingual parenting podcast that's a little more centered on daily life and general parenting tips, definitely try this one out. It's a mix of bilingualism-centered and family topics, plus practical Spanish lessons geared to parents.
Cereal Dates is hosted by a wife-husband team and informed by Montessori ideas and second language acquisition theories.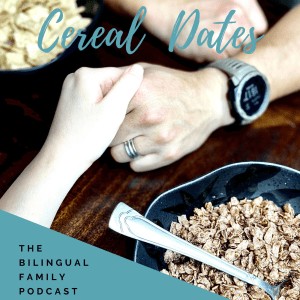 "Raising bilingual children can be a challenge, thats why we have Cereal Dates, where we discuss our parenting journey and grow as a bilingual family. If you are passionate about bilingualism, child development, Montessori and all things parenting, join us. We will share our best parenting tips while enjoying a bowl of our favorite cereal."
6. Entre Dos Podcast
Monika Leal and Paula Niño Kehr are both journalists, native Spanish speakers, and raising their kids in the U.S. The two moms co-host of the Entre Dos podcast, where they chat with each other and interview both experts and ordinary families on multicultural and multilingual family topics.
See the Entre Dos homepage here.
"Entre Dos" means "between two," which summarizes the challenges a lot of families face as they work to ensure their culture is passed on to the next generation. It's not easy, but people all over are figuring it out. So can you! Join Monika and Paula as they explore the bridge between language, culture and identity."
7. The Future is Bilingual Podcast
I couldn't find this podcast on Apple, but I wanted to include another Spanish-language option for parents. (You can also find this one on YouTube, organized by categories.)
It's hosted by Minerva Ortega, who is from Mexico and raised her kidsin Spanish and English. She
It's hosted by Minerva Ortega, who is from Mexico and is raising her kids in Spanish and English. She has lots of practical parenting tips for language development, some language lessons, and you can catch interviews here as well.
See the homepage here.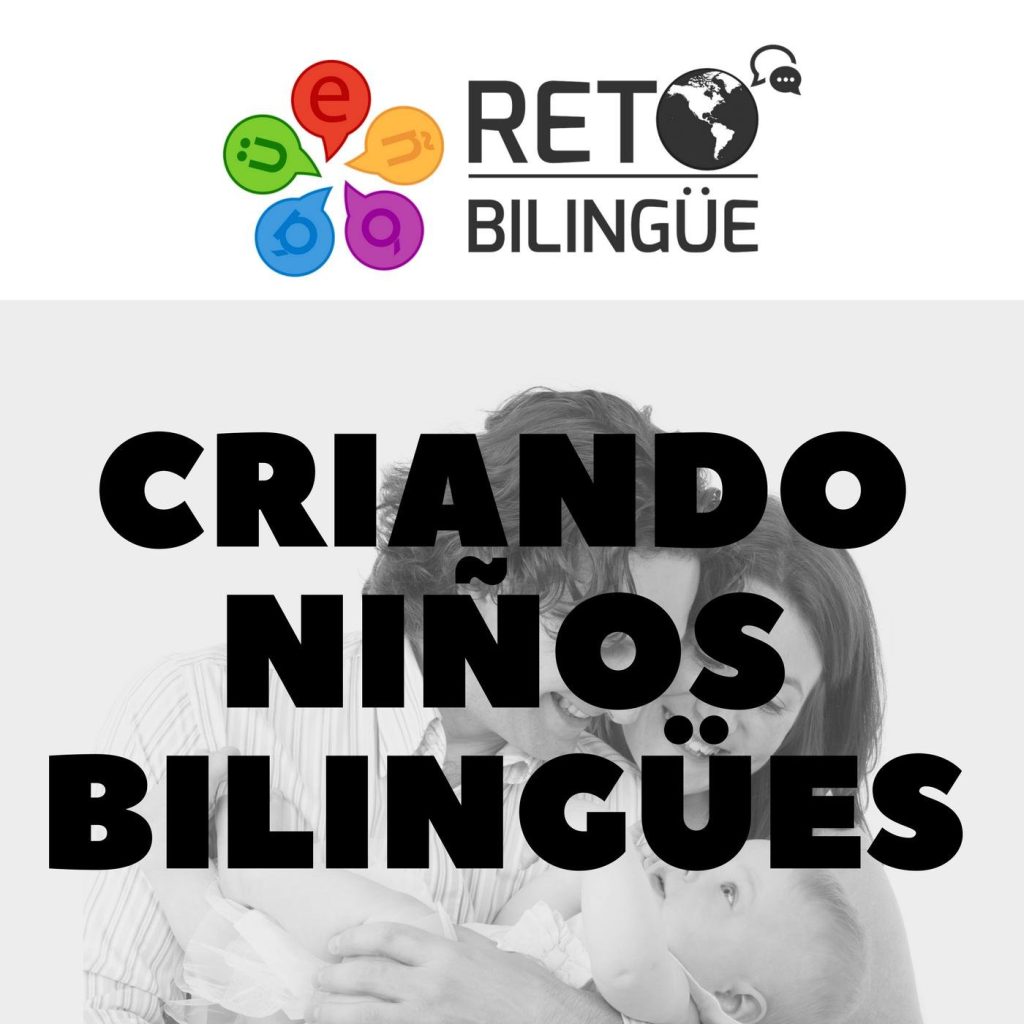 "Are you bilingual or hoping to be? Wondering if you could teach your child another language? In this show, we discuss all things related to languages and multilingualism. Some episodes are interviews with people and parents about their experiences becoming bi/multilingual and raising their children in more than one language. Other episodes offer you tips and resources to improve your own language learning or that of your children."
8. Bilingual Kids Rock Podcast
I first followed host Olena Centeno through her blog Bilingual Kids Rock, but her podcast is a great resource as well. Olena is a Ukranian mom raising three kids in the United States.
Though the podcast hasn't been updated since 2016, you can still browse the 34 episodes to hear advice from Speech Pathologists, teachers, parenting experts, as well as everyday parents in a variety of language contexts.
Some episodes are longer, but many are bite-sized if you are a busy parent!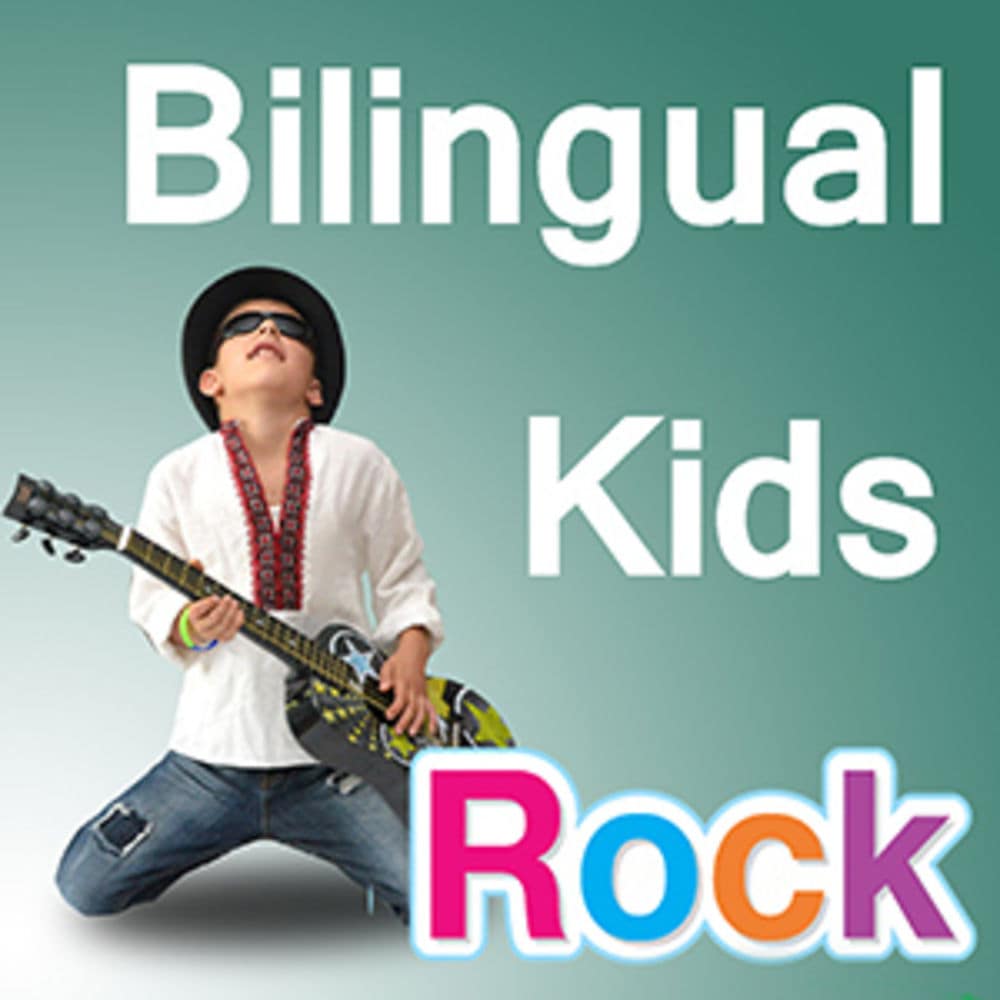 "The Bilingual Avenue podcast is a guide on what to do, how to do it and what to expect when working with multilingual children. Tune in for insightful interviews with experts and parents as they share best practices, failures, obstacles and inspiration to guide your journey with bilingual children. If you are looking for resources, strategies and actionable tips, Bilingual Avenue is for you!"
9. Kletsheads Podcast
Dr. Sharon Unsworth, language scientist and researcher of language development in children, hosts this podcast on bilingual kids. She is from the UK but currently lives in the Netherlands.
I love the research-focused episodes in this podcast, which dive into the science as well as providing practical tips.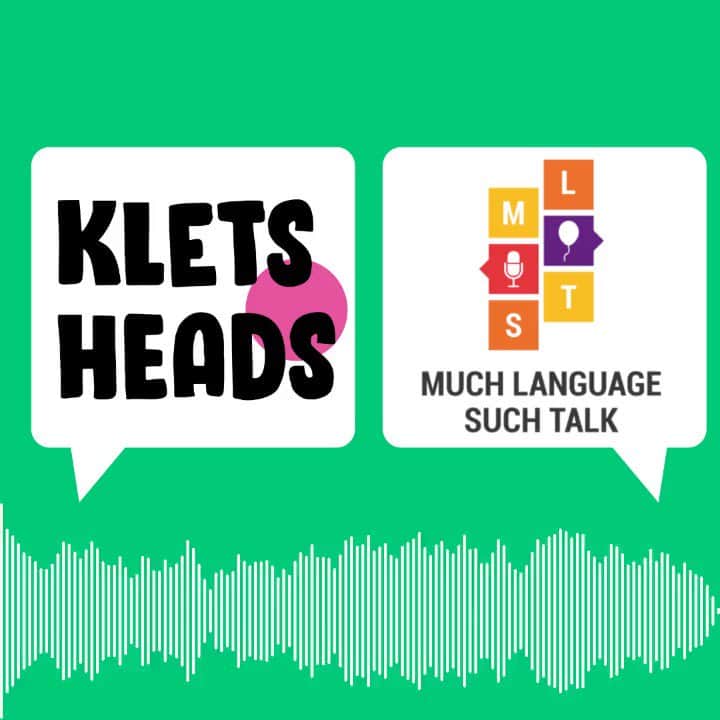 "Kletsheads [English edition] is a podcast about bilingual children for parents, teachers and speech language therapists. What can you expect if you're raising your children bilingually? What's important? What will help your children's language development and what won't? In each episode, Dr. Sharon Unsworth, linguist and mother of two children (both bilingual, of course), discusses the science behind the language development of bilingual children with another expert."
10. Latina Mom Legacy
Host Janny Perez is a Colombian-American mom who talks about being a Latina mom and motherhood in general, passing on traditions and making decisions with bilingual and bicultural kids, and reflecting on growing up in Latinx culture.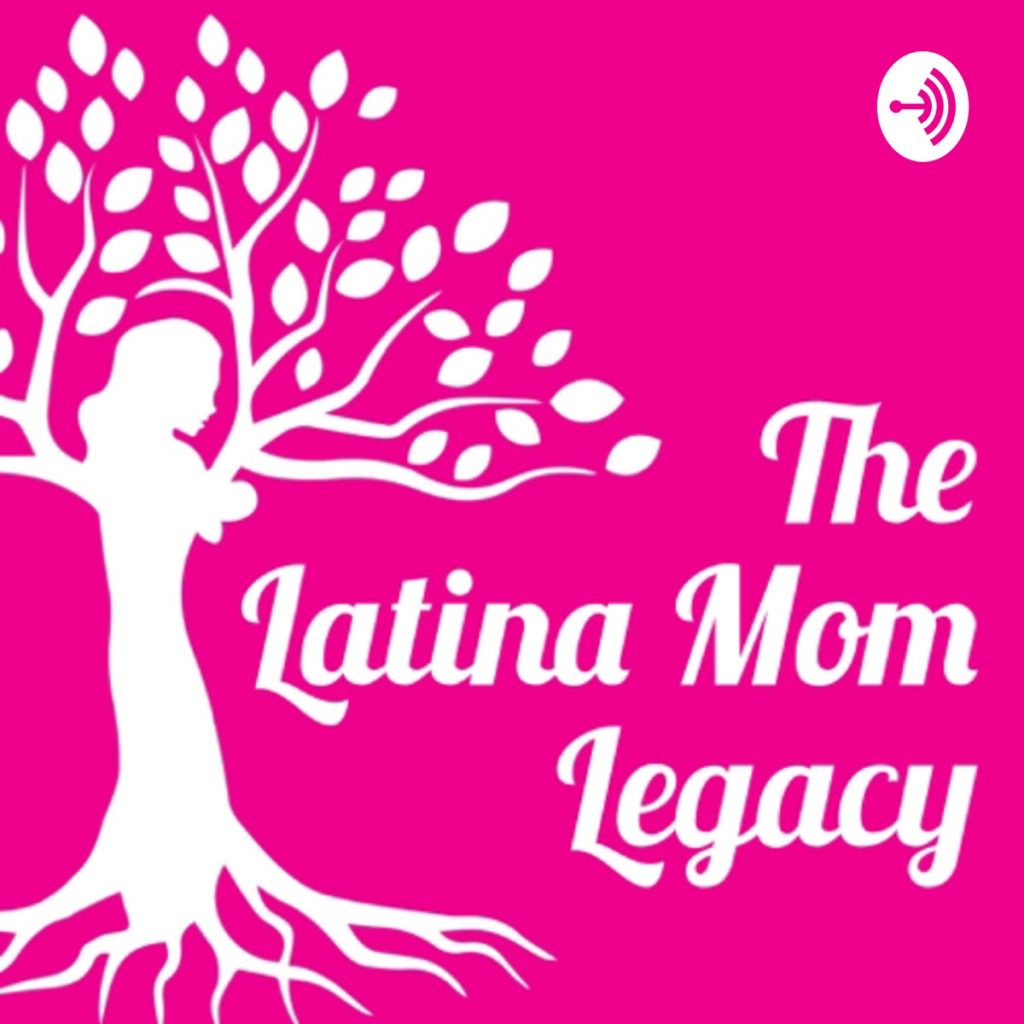 "Tune in to can't-stop-listening interviews of inspiring, powerful Latina moms from around the world on a variety of subjects. Join our community of global moms with one purpose, to keep our Latinx culture and language alive in our children. All are welcome, but mamis preferred! Come as you are, grab a cafecito, and start creating a legacy your abuela would be proud of.