Dance and Zumba Videos in Spanish for Kids to Adults
Inside: A list of dance and Zumba videos in Spanish for kids, teens, and adults.
One of the fun things about teaching Spanish is sharing the music and culture from Spanish-speaking countries. You can use music and dance as brain breaks, rewards, or a special end-of-the-week ritual, as in baile viernes.
The positive benefits of dance are well-documented, too. According to the Culture Owl,
"Recent studies on the neurological effects of dance have found evidence of links between the brain's reward centers and its sensory and motor circuits, both of which are activated when attempting to coordinate movements with the beat of a particular song. Strengthening these neural connections results in improved memory…"
In this post I've collected dance and zumba videos for young kids to adults, all in Spanish. If you plan to use these in your classroom, of course be sure to preview and make sure they are school-friendly for your context.
For those of you teaching online, dance videos would be a fun assignment and break for kids who are sitting in front of a computer all dong, with distance learning. Try some of these to shake up the routine!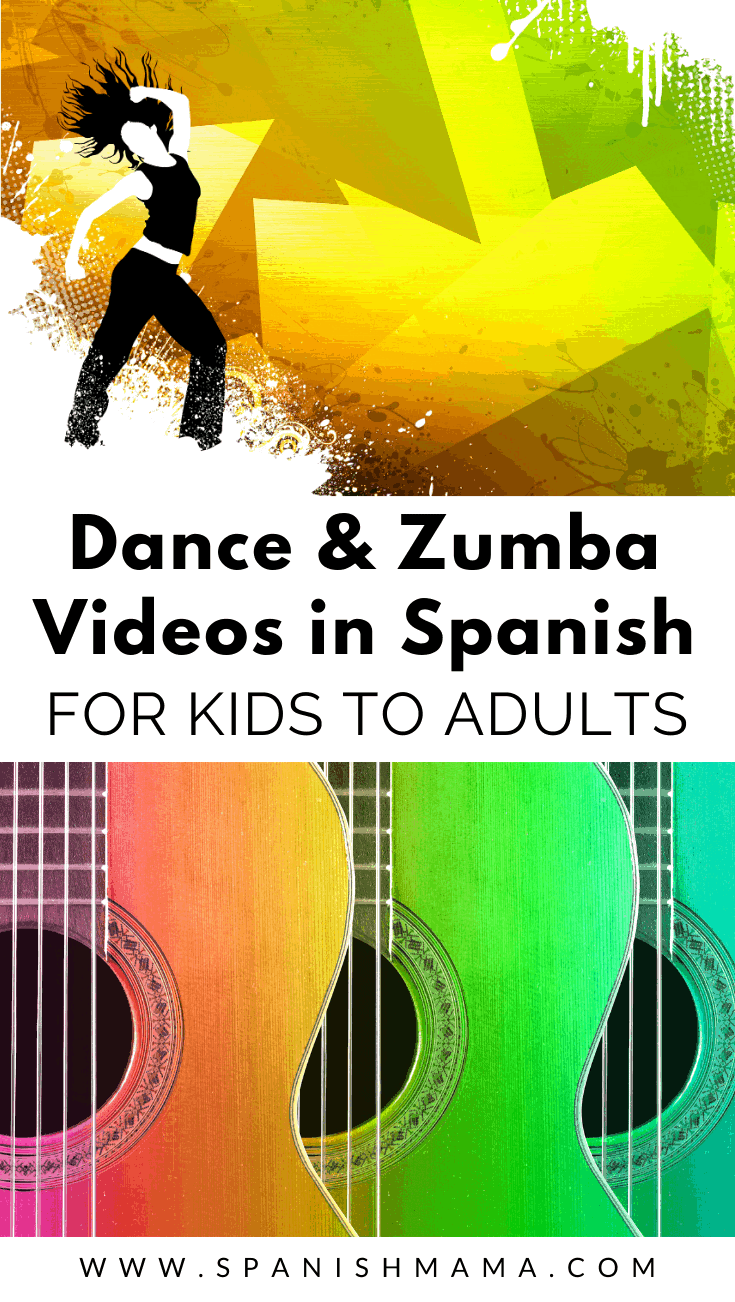 DANCE & ZUMBA VIDEOS IN SPANISH
I have resources for a wide variety of ages, so use these links to skip to the section you need right here:
If you find any information here is outdated or incorrect, please let me know in the comments so I can keep everything up to date. Let's get started!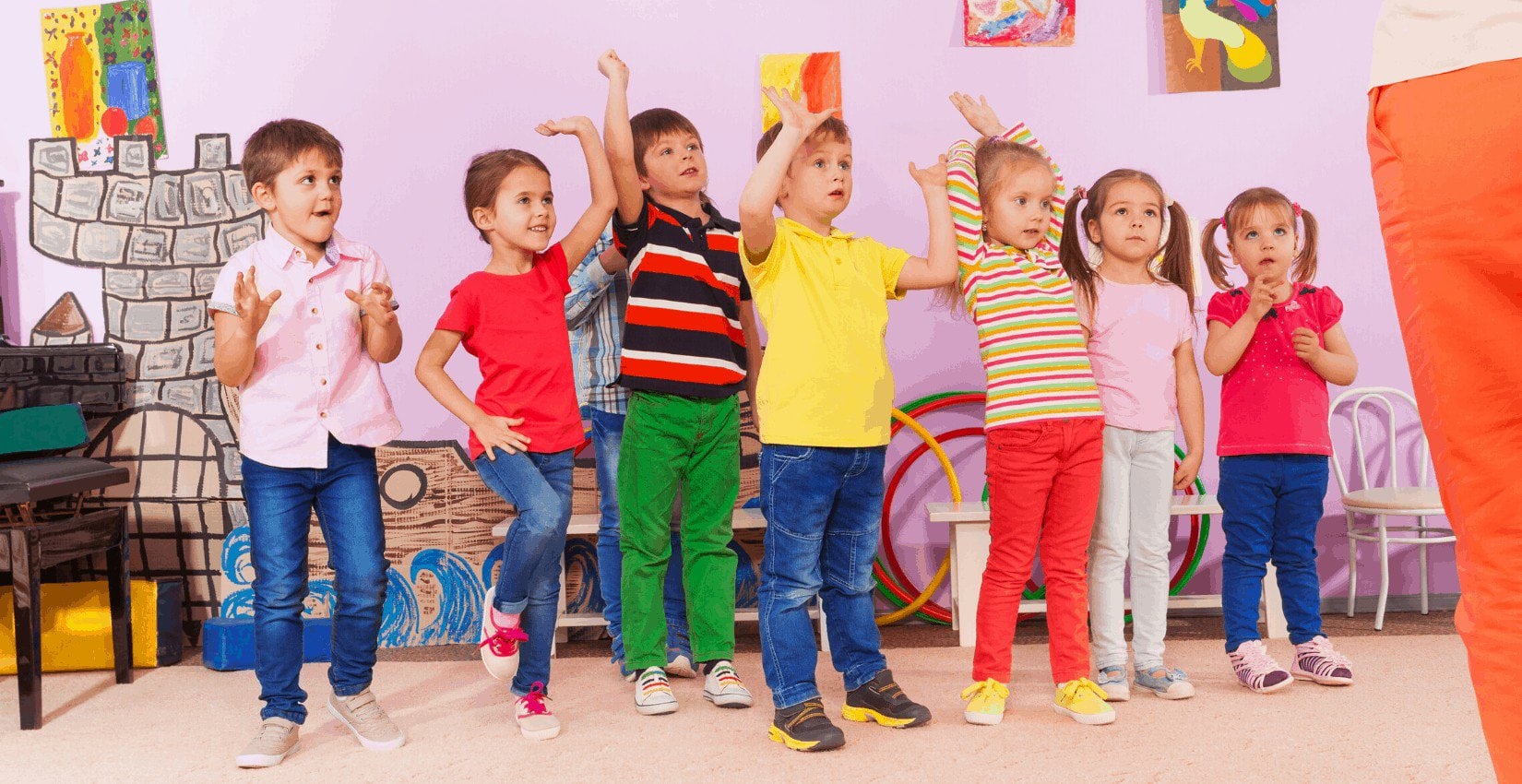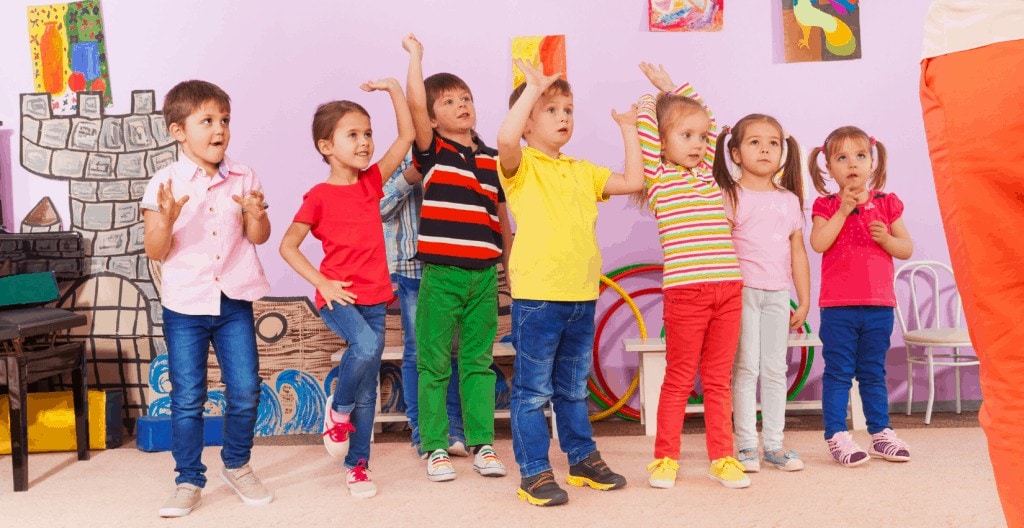 Related: 20 Yoga Videos in Spanish for Kids to Adults
DANCE AND VIDEOS FOR KIDS
These songs are common throughout Latin America and you will hear them a birthday parties everywhere. Give your students a dose of culture and get the wiggles out with these movement-based songs.
Remember that GoNoodle has a section of videos in Spanish, for home or school!
EL BAILE DEL LOS ANIMALES
My kids love this one, which imitates various animals and has them dancing and moving.
EL BAILE DEL SAPITO
LEARN TO DANCE AND WORDS LIKE "ADELANTE, ATRÁS, ABAJO, AND ARRIBA."
EL BAILE DE CHOCOLO
This fun video featuring El Perro Chocolo features different popular/traditional dances and musical styles.
CHU CHU UA
This is another classic Spanish song for kids that gets them moving and dancing.
SOY UNA TETERA
This fun song is popular in Latin America and has kids pretending they are different utensils in the kitchen- with dance moves!
101 SPANISH ACTIVITIES FOR KIDS AT HOME
ZUMBA VIDEOS IN SPANISH FOR KIDS
These videos feature songs and groups that you can use with younger kids and classes.
SOY YO
This song is perfect for upper elementary and middle school, both for the lyrics and the choreography.
EL VENTILADOR
This Zumba video provides 5 minutes that will definitely get some energy out!
MADRE TIERRA
This is a clean, high-energy song and dnace you can use even with elementary students.
ZUMBA AND DANCE VIDEOS IN SPANISH FOR TEENS/ADULTS
Get some good, happy exercise and practice Spanish at the same time!
QUÉDATE EN CASA
This is a fun one to lift your mood if you're having to stay home!
EL MUNDO GUYI
Looking for videos to use in class? El Mundo Guyi videos are PERFECT for less-than-5-minute brain breaks in class. His videos are set to popular songs in Spanish (obviously, check through the lyrics before choosing a song for class) and feature easy moves.
GABRIEL TRISTAN
This channel has easy-to-follow videos for Zumba beginners.
MI GENTE
Screen these lyrics, but I love that it features a woman leading the class!
ZUMBA IVAN MONTERREY
You probably won't use this in class due to lyrics, but it's a fun one for teachers or parents working out at home!
DANZA KUDURO
Dance along with another Spanish classes in this video!
CUANDO NADIE VE
Here's a good one for a Morat song. 
LA CINTURA
This is a video featuring Alvaro Soler and the ZumbaFrance team together. Maybe watching Alvaro try to dance with the team with make your shyer students feel better, hah!
INTERNACIONALES
The second video is easier to follow but you can try either songs– the lyrics to this song are great.
ROBARTE UN BESO
This is usually a hit with Spanish classes, and the moves are slow enough for learners to follow along.
CUANDO TE VEO
Dip your toes into Salsa with this slower-but-awesome choreography and good-vibes song.
DANCE LESSONS
Okay- these video are not in Spanish, but they are so good I'm including them.
DANCE LESSONS
Maybe not school-friendly, just… #goals 😉