Free Printable Christmas Cards in Spanish (With Other WInter Holidays!)
Inside: Download some gorgeous designs for Spanish Christmas cards. The printable PDF also includes other popular winter holidays!
Who's up for some holiday freebies? I had a lot of fun designing these free Christmas cards in Spanish. Most have a watercolor look, as you can see in the pictures below.
You can use them with your kids at home or in the classroom, or use them yourself!
The Spanish cards include both religious and non-religious greeting and phrases. The download also include cards of Hanukkah and Kwanzaa so that you can be more inclusive in your school!
Since Christmas is celebrated so widely in both English-speaking and Spanish-speaking places, I think it's a great bilingual cultural connection point.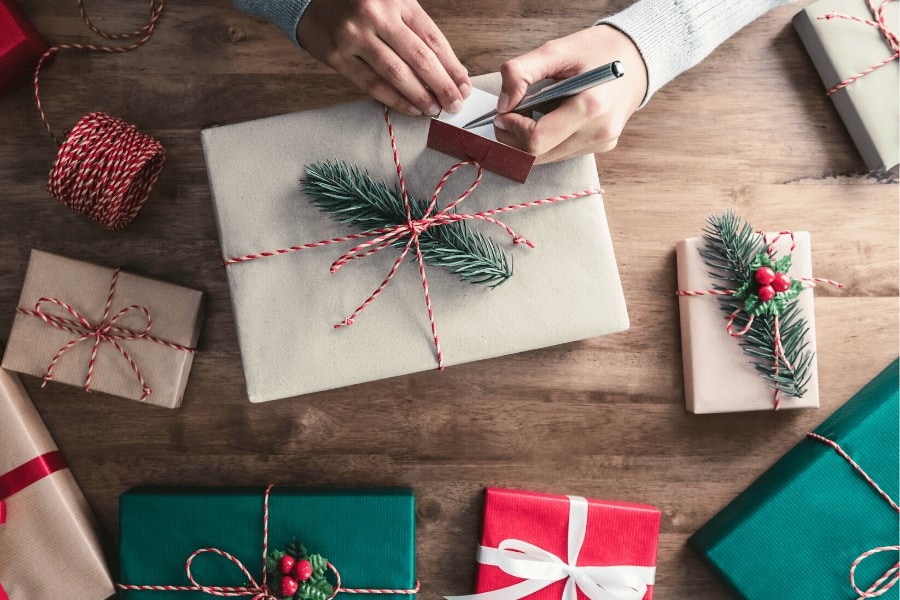 Related: Printable Bilingual Gift Tags
Free Printable CHRISTMAS CARDS IN SPANISH
Hand-written cards may be something of a lost art these days, but they are always appreciated! Print these out and keep them on hand to tuck in with a gift or drop in the mail.
I styled these cards more minimalist style to save on printing at home. Most are Feliz Navidad greeting cards, but they include a variety of winter holidays to accommodate all my readers. (If I missed something, let me know!)
Most of the cards print 2-to-a-page, but the PDF download also includes mini-cards that prints 4-to-a-page.
Enter your email below, and I will send them right to you!
As you write your cards, make sure you have a good Spanish Christmas playlist in the background as well!
Using Your Feliz Navidad Greeting Cards
I have a whole post with popular Spanish Christmas greetings you can check out, to grab some authentic phrases to use as you write your cards. Here are a few quick options though!
Querido —, (Dear —,)
¡Feliz Navidad! (Merry Christmas)
¡Felices Fiestas! (Happy Holidays)
Feliz Janucá (Happy Hanukkah– though I've also seen Feliz Januka, Hanukkah, and Jánuca as well.)
Feliz Kwanzaa (Happy Kwanzaa)
Qué tengas un próspero año. (Have a prosperous New Year.)
Mucho cariño para ti esta Navidad. (Much love to you this Christmas.)
Dios te bendiga. (God bless you.)
Con cariño, —- (With love, —)
Winter Holiday and Spanish Christmas Greeting Cards to Color
Many teachers or parents prefer cards that print in black and white, so that everyone can color together.
My black and white set is not free, but you can grab it for $3 as a digital download PDF and use it forever!
Here are some pictures of what they look like: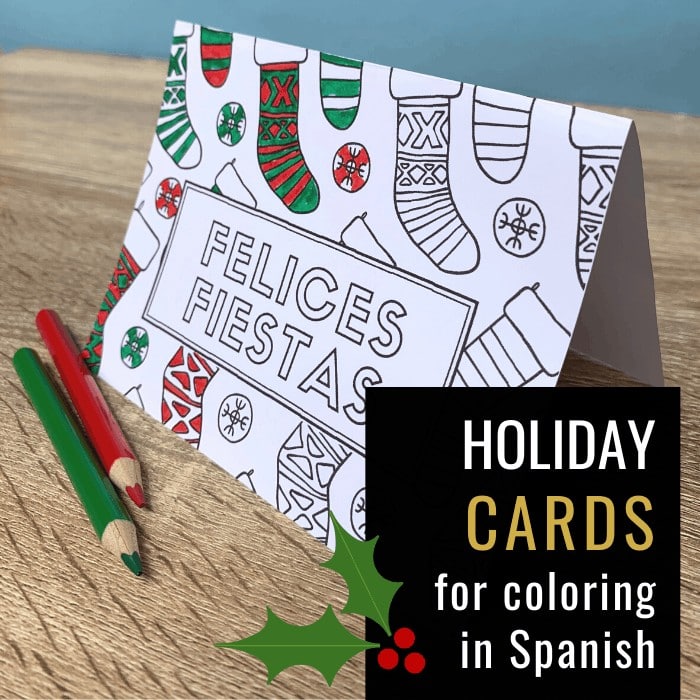 If you'd like to have a set of black and white cards to color, you can find them here: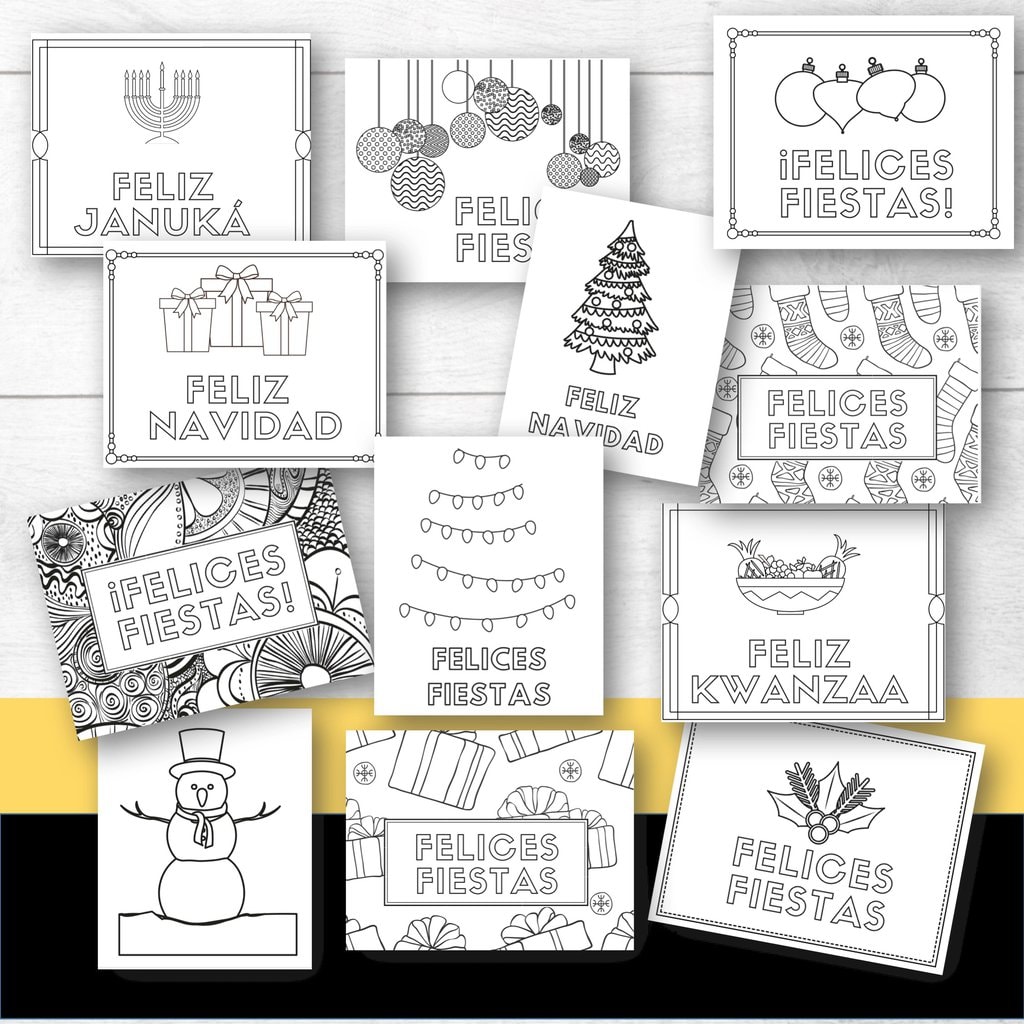 You also might like:
LIKE IT? PIN IT!