Inside: Spanish gift ideas and guides for Spanish/English-speaking kids and families.
The holidays are quickly approaching, which means gift-buying time is here. Truth be told, I'm not great at thinking of gifts in real life. I often wait until the last-minute, and stress over what to buy.
But no need for that this year!
To save YOU stress, here is an awesome list of ideas to help you find that perfect present for the bilingual people in your life, from babies to adults.
If you've still got Spanglish friends and family on your list, read on. I've been busy scouring online shops for meaningful, quality Spanish gift ideas that will be enjoyed for years to come.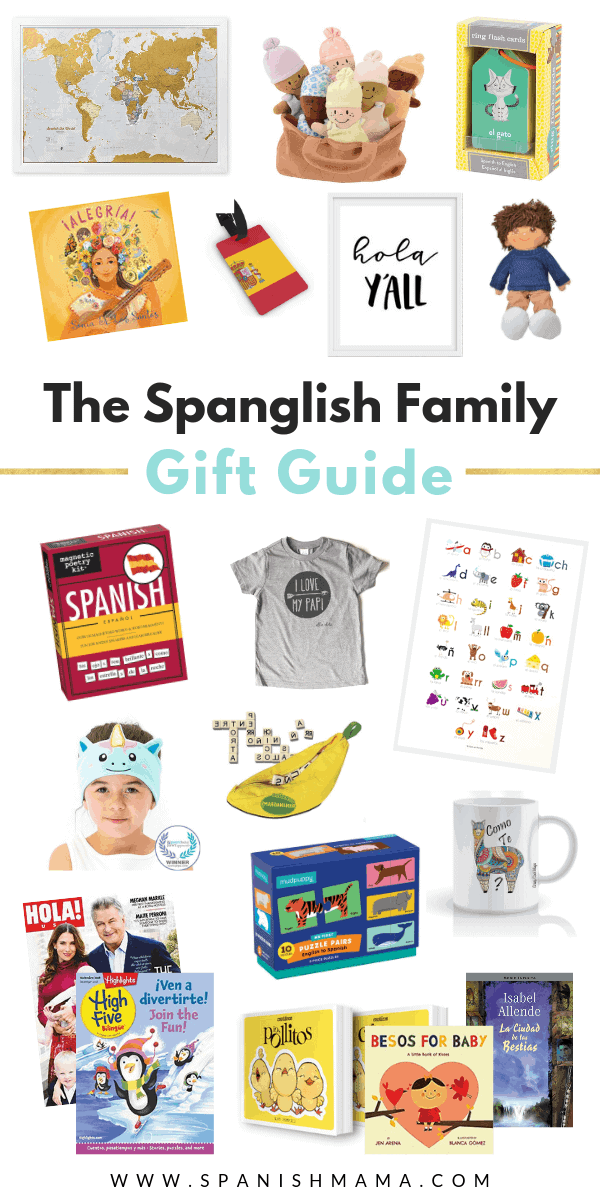 Related: Spanish Teacher Gift Ideas (good ideas for moms as well!)
SPANISH GIFT IDEAS FOR THE WHOLE FAMILY
I've got lots of ideas here! so If you're a hurry and need something specific, you can jump to the following sections:
This post contains affiliate links. Thank you for your support!
SPANISH GIFTS FOR LESS THAN $10
1. PICTURE CARDS
This is a sweet, sturdy set of picture cards for learning words in Spanish, perfect for little ones. Slip these into a stocking!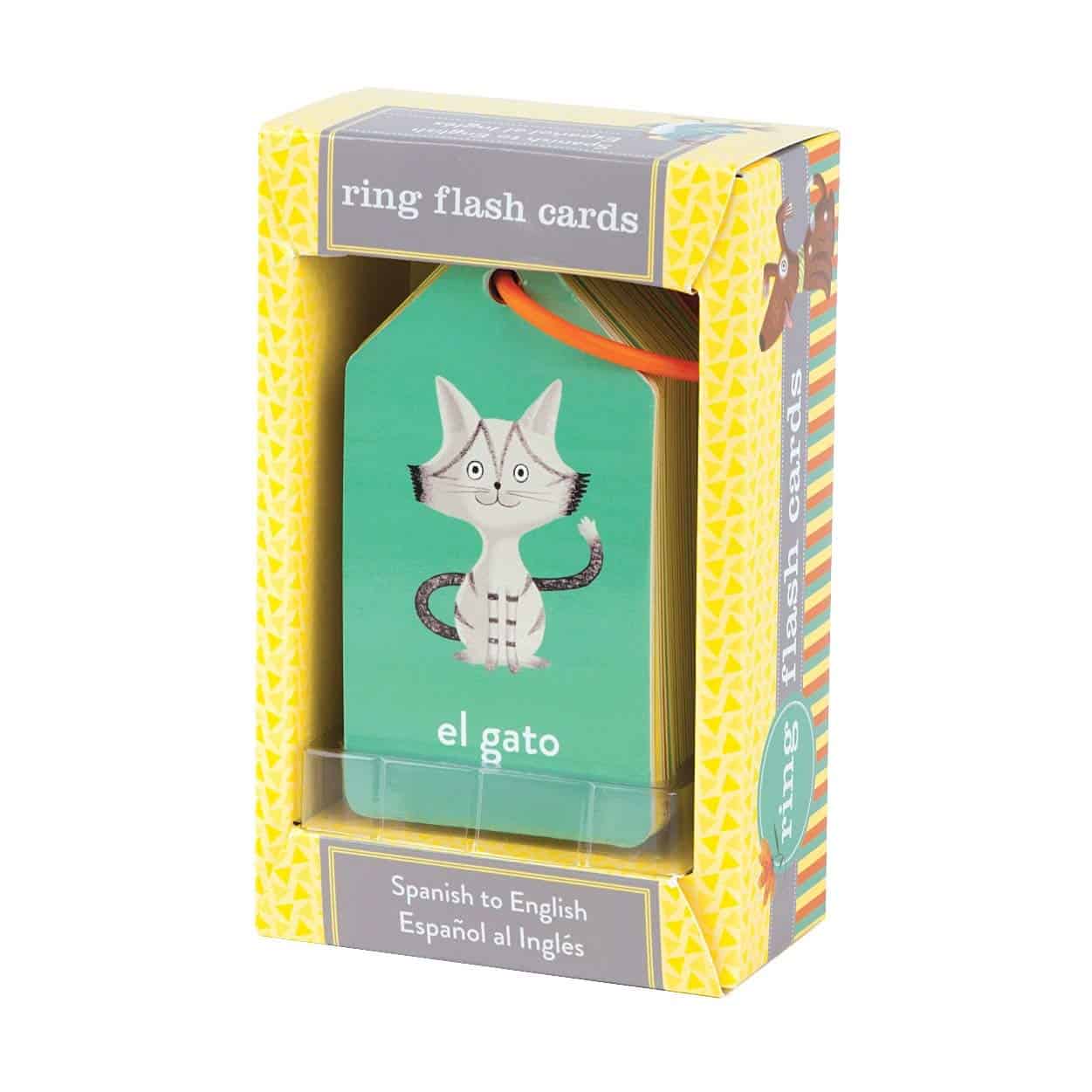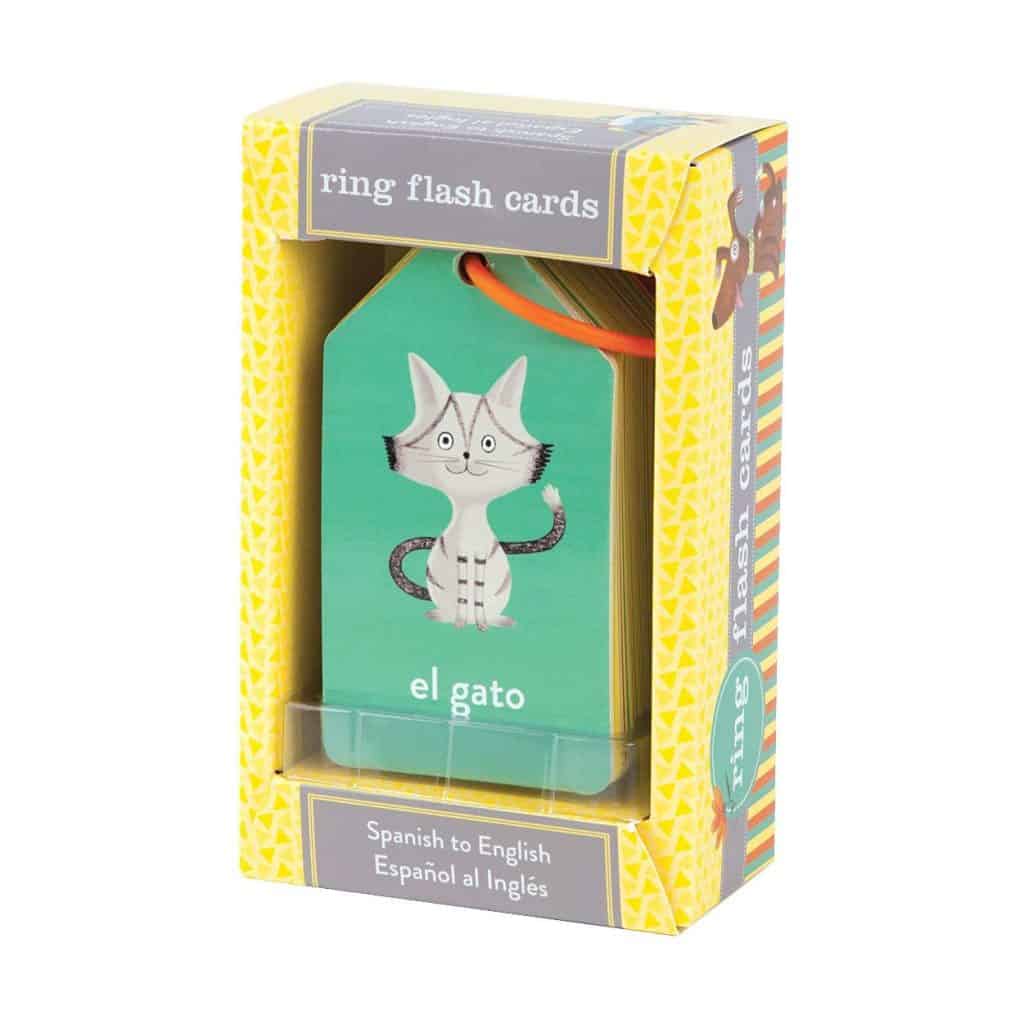 2. LUGGAGE TAGS
Buying for a someone who loves travel? Spanish-speaking country-themed luggage tags would make an adorable and practical gift for that jet-setting friend or family member — and there's something for everyone if you search by country!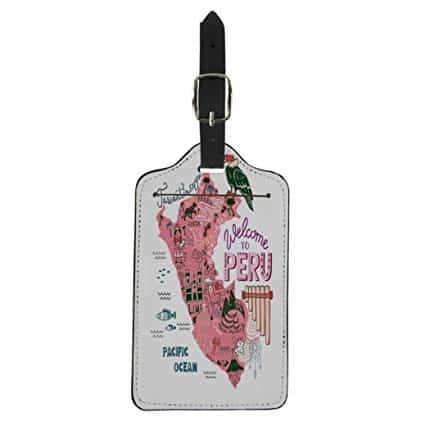 3. PICTURE BOOKS
Many popular board books and pictures can be found for $10 or less (see more complete ideas in the $20 section!). The Eric Carle books and Lil Libro books, for example, are all less than $10 and make wonderful gifts for little Spanish speakers or learners. 
4. SPANISH WORD SEARCHES
They might be old school, but word searches in Spanish are fun and work for a variety of ages. These would also be a fun gift for travelers who don't always have access to Wi-Fi or need something to do on long trips. You can also grab crossword puzzle books in Spanish!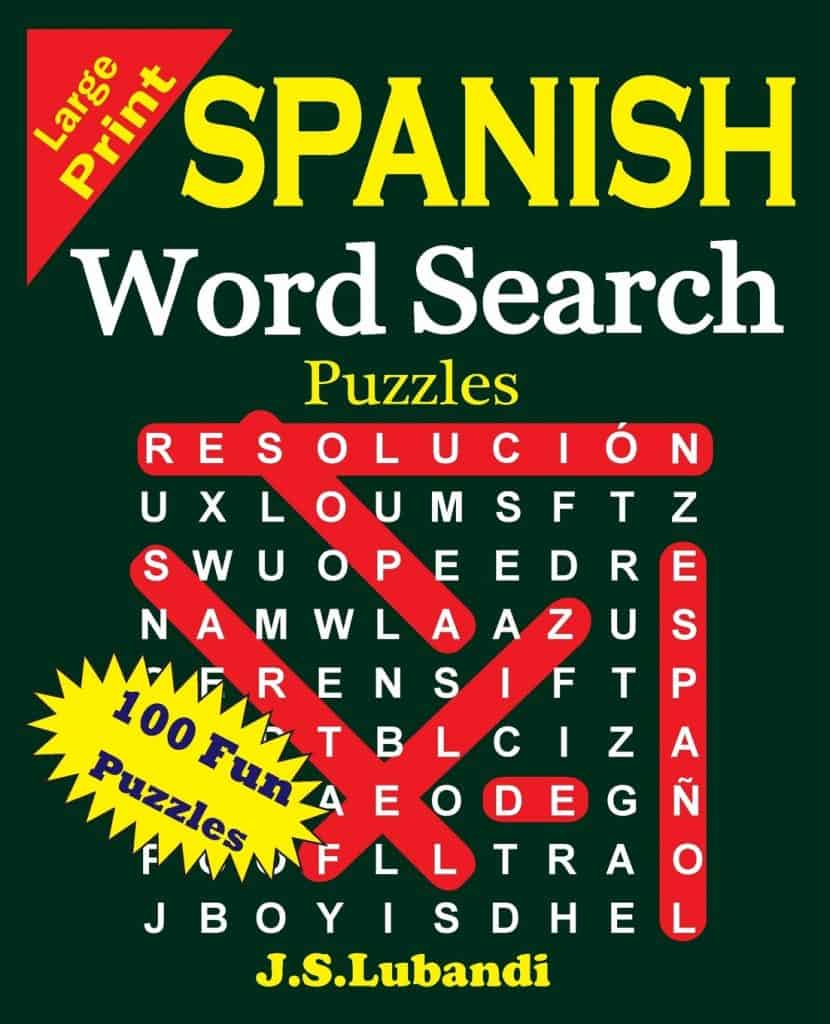 5. DIY MAP ORNAMENT
You can make this for free! Decoupage maps onto an old ball ornament. (If you look up DIY decoupage ball ornament, there are tons of tutorials out there.) Use maps that hold significance: hometowns, places traveled to, etc.
6. LLAMA EARRINGS
It's hard to pick just one favorite from Tapas for Two Gifts, but who can resist llamas? There are so many adorable options here, with tons of faux-leather earrings, T-shirts, totes, and more. This shop is perfect for moms or Spanish teachers!
7. MUSIC ALBUMS IN SPANISH
Music is the perfect way to keep up the minority language, and effortlessly surround your family with Spanish! Gift a CD or two (all less than $10) to a family with kids, with these choices even mom and dad will enjoy.
Spanish CDs
SPANGLISH GIFTS FOR LESS THAN $20
1. MAGNETIC POETRY
Keep Spanish on everyone's mind with this fun magnetic set in Spanish. Leave messages for each other, learn some new words, decorate the fridge, and be creative with this gift!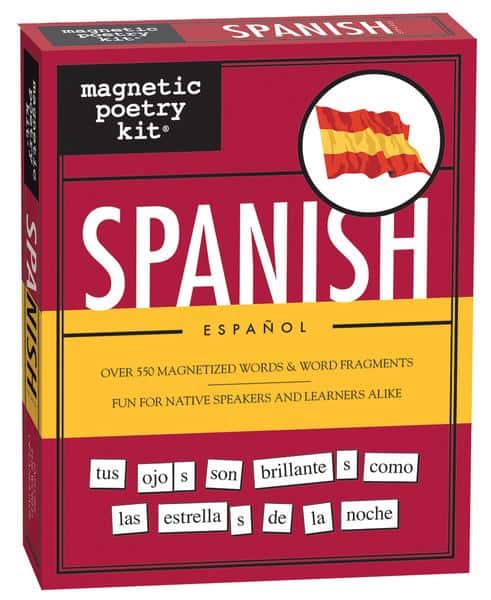 2. SPANISH EDITION OF SCRABBLE
We are having lots of fun with this Spanish scrabble set right now! If you have a mix of English and Spanish speakers, you can always allow everyone to play in their native language.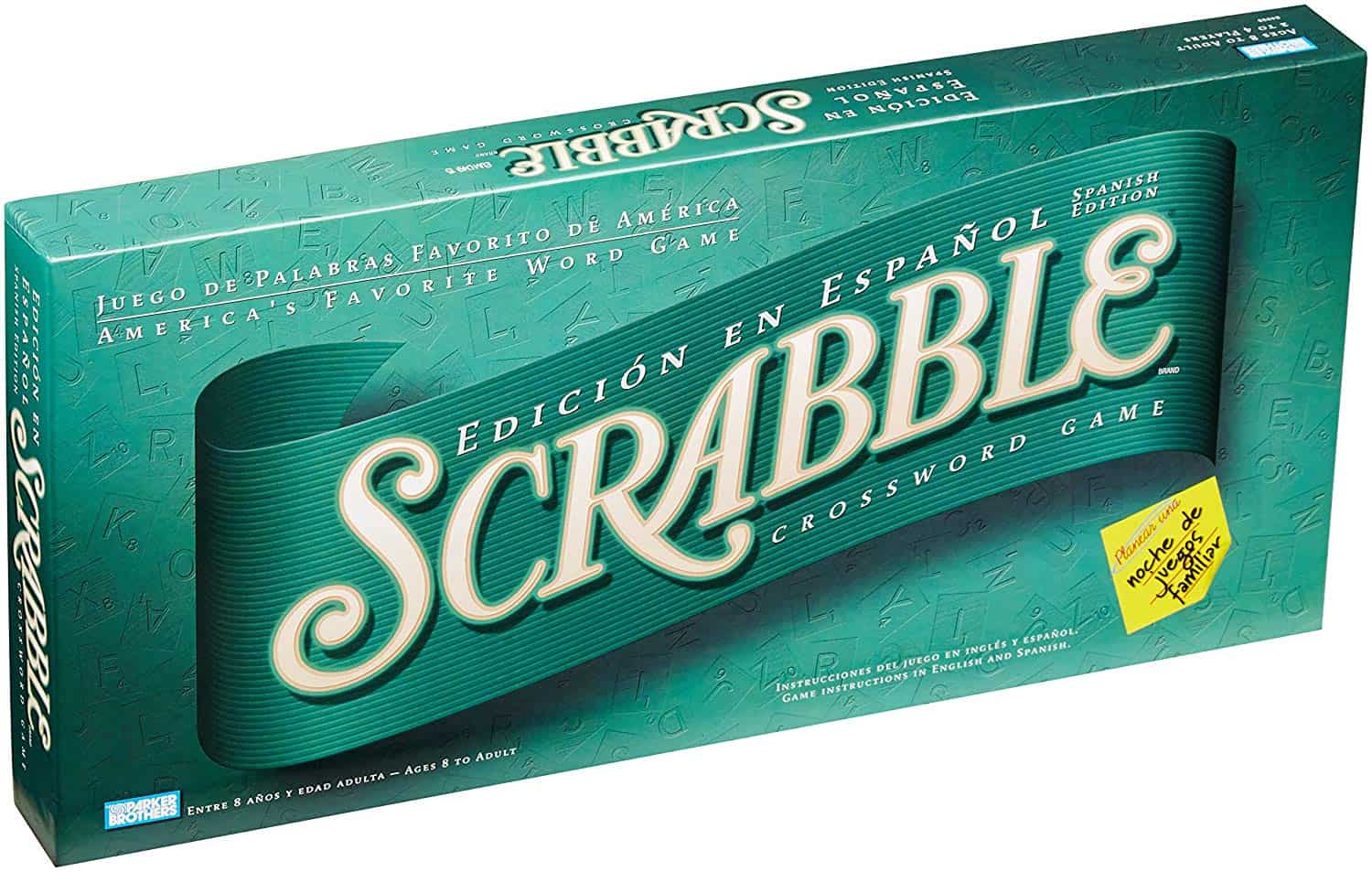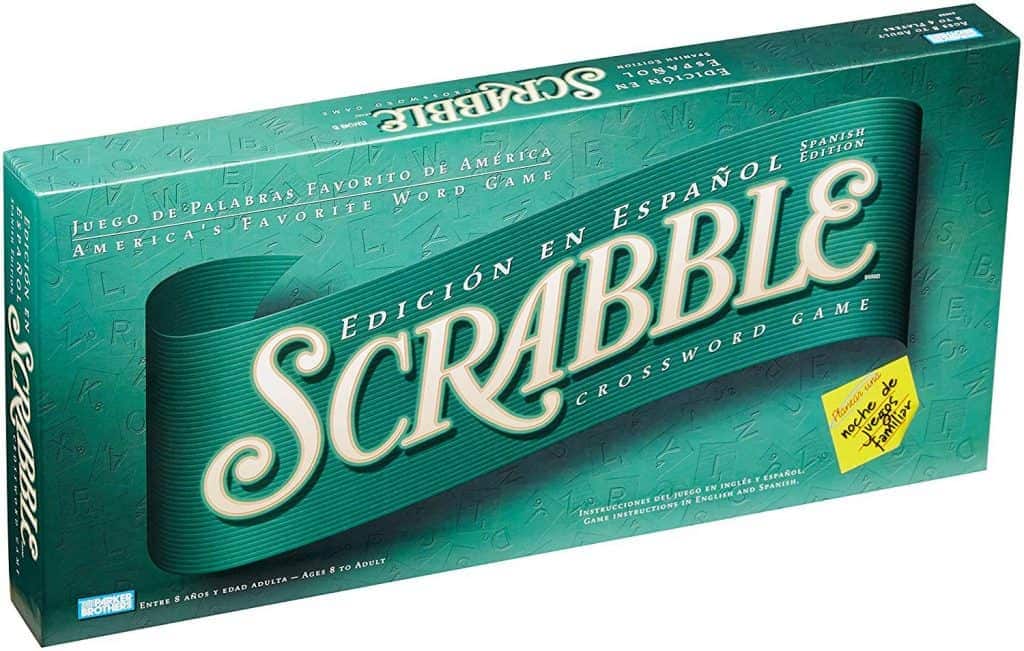 3. LIL' LOTERIA
If you love the Lil' Libros books as much as we do, check out this adorable kid-version of the traditional game, Lil Lotería!
Recommended for ages 2-6.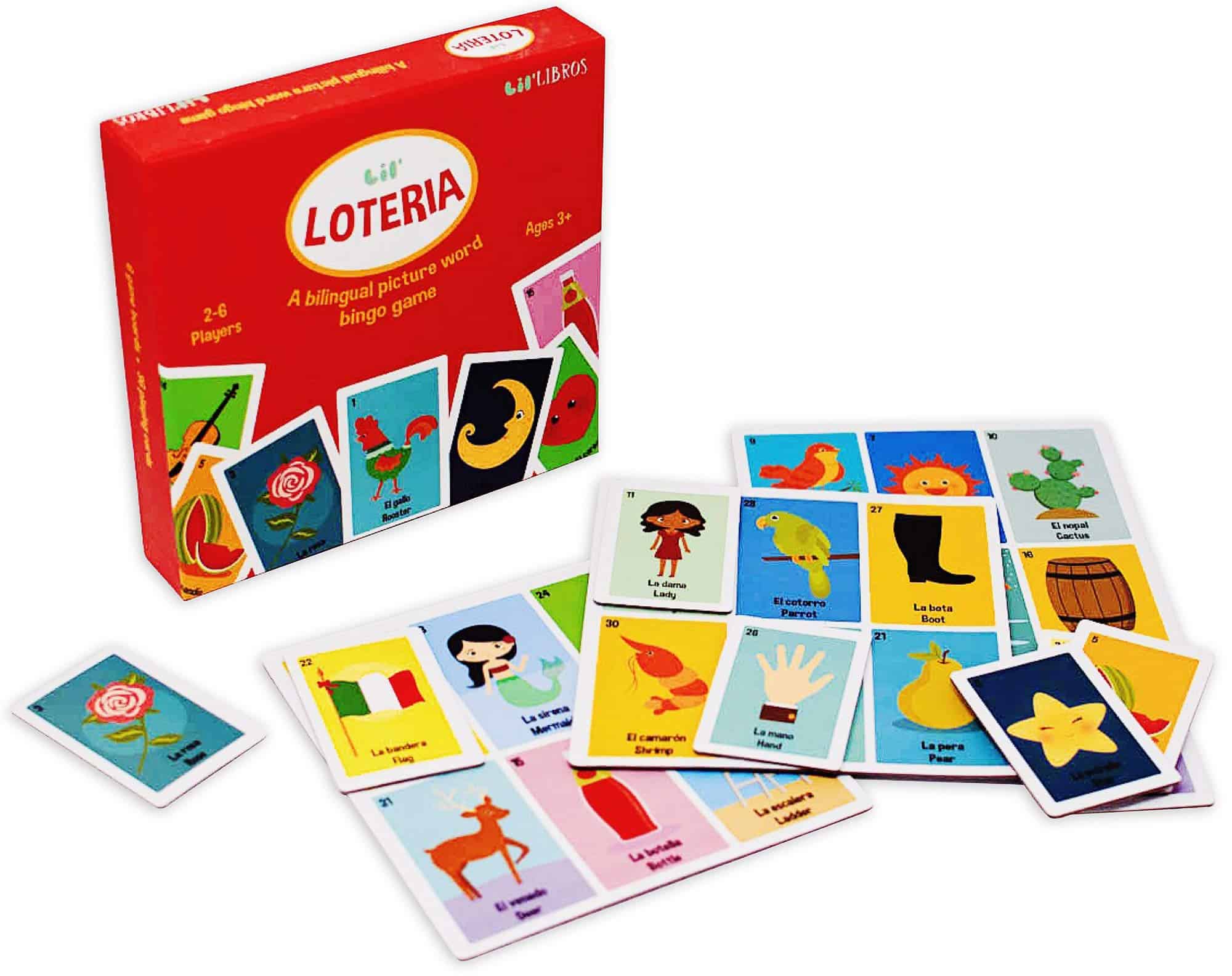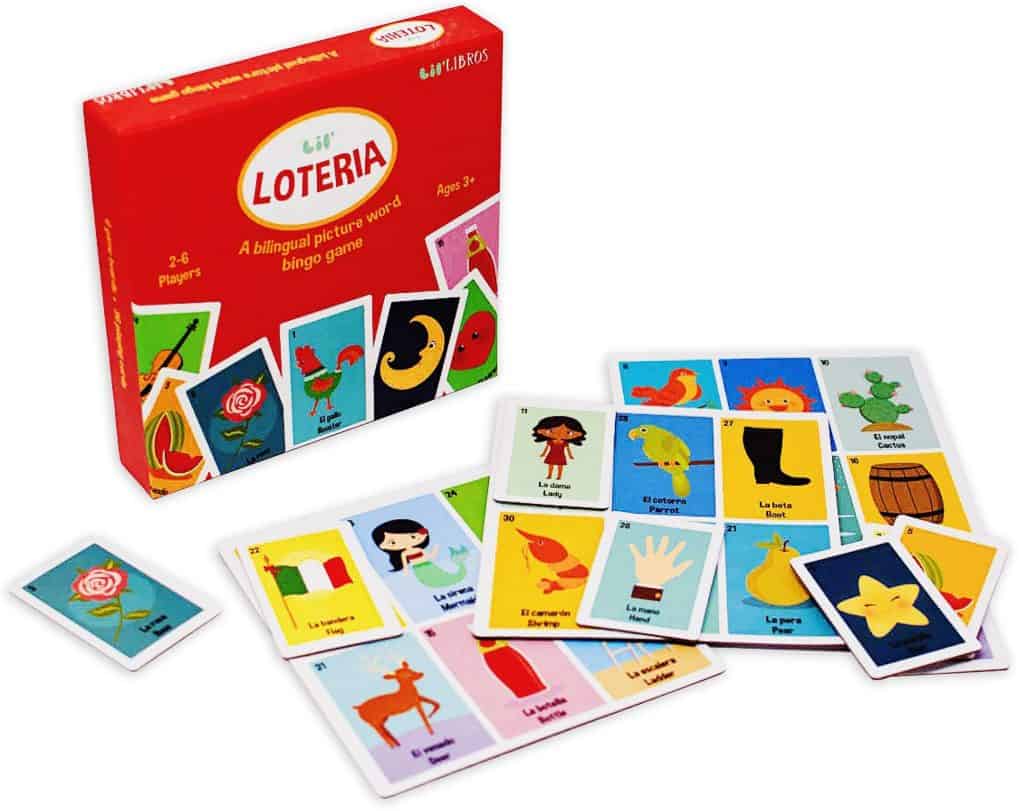 More Games in Spanish
4. SPANGLISH MUGS
Here's the perfect gift for that special coffee lover in your life! (Teachers already get their share of mugs, but these *are* amazing!)
Pair it with a mini-bag of coffee beans sourced from Latin America and you've got a Spanglish winner.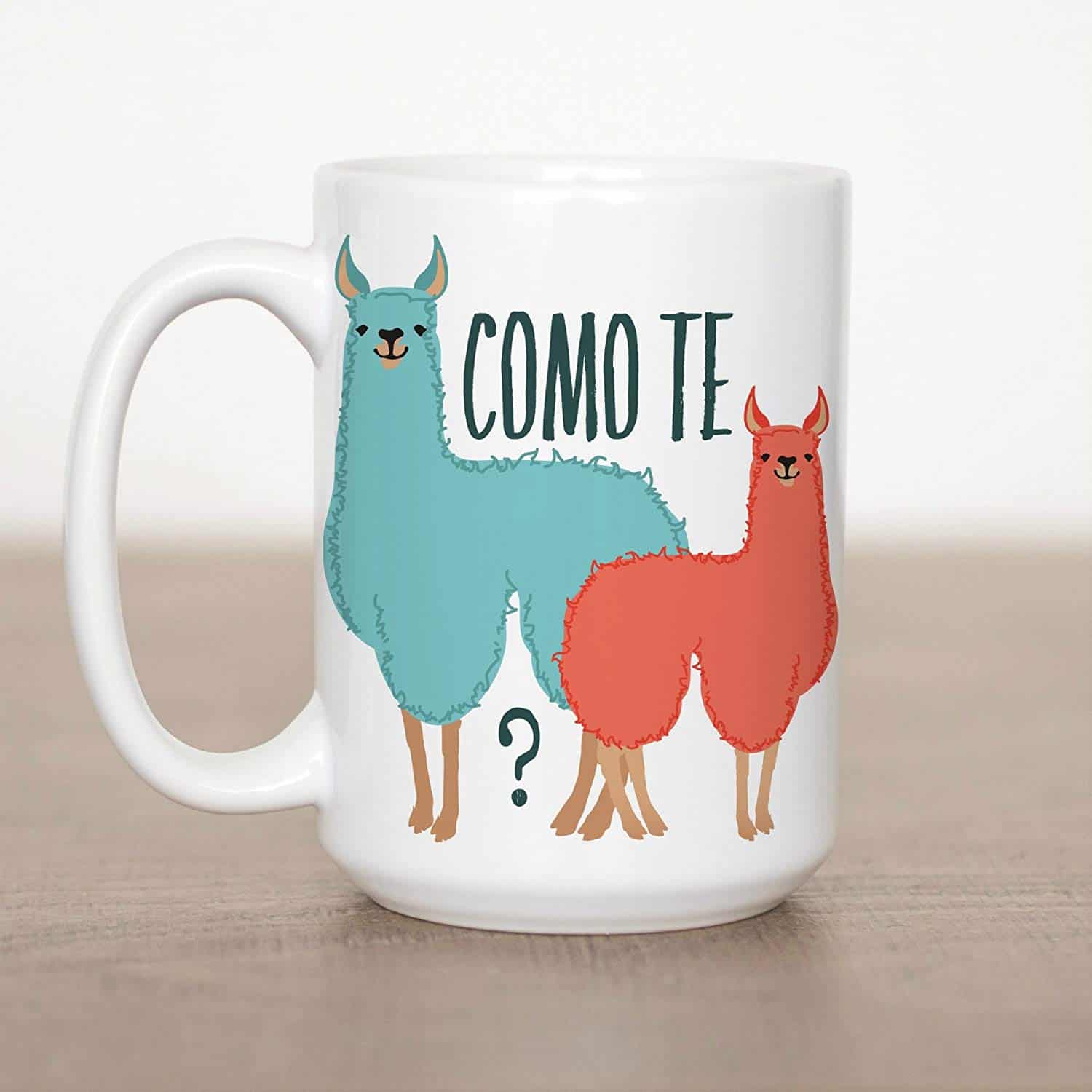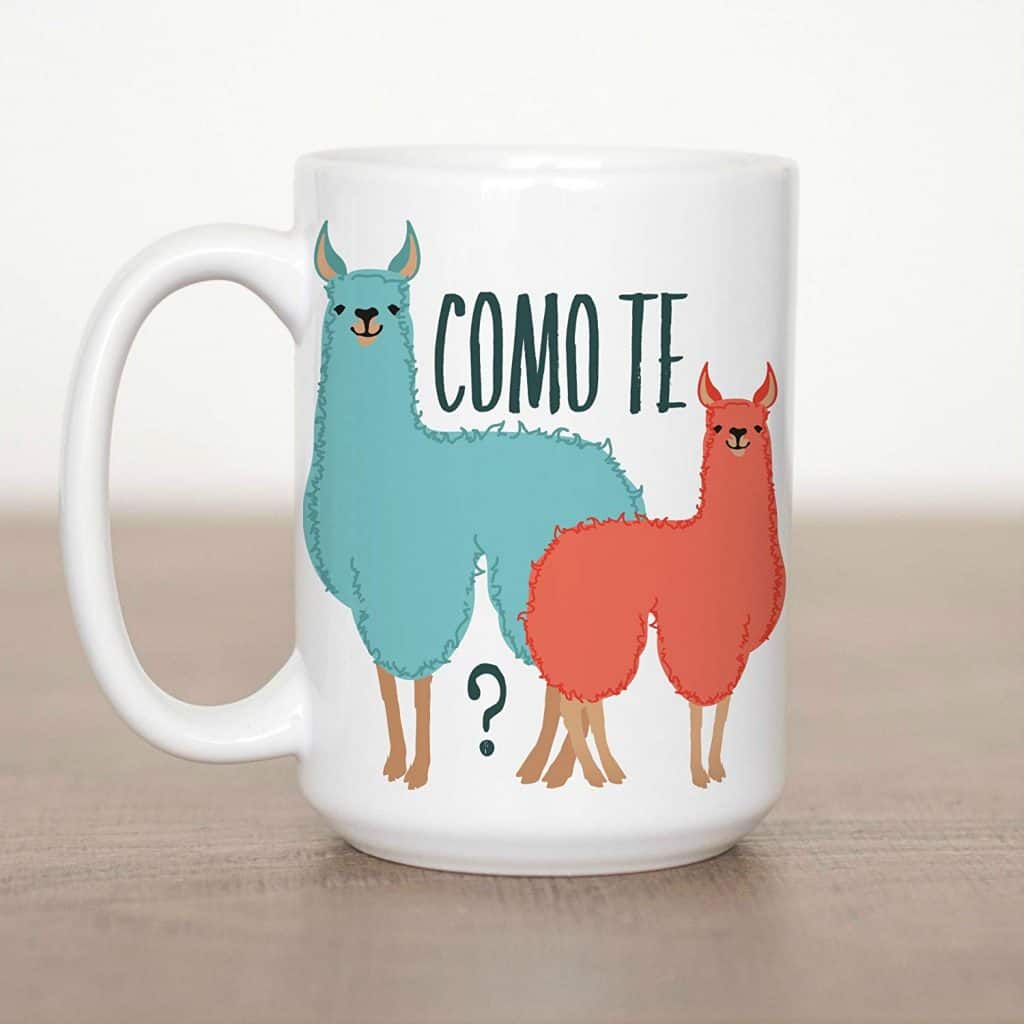 Mugs in Spanish
5. BANANAGRAMS
Banagrams in Spanish is a great fast-paced word game for the family, appropriate for ages 7 and up. I love that it is compact as well, which make it easy to pack and take along on vacations or get-togethers!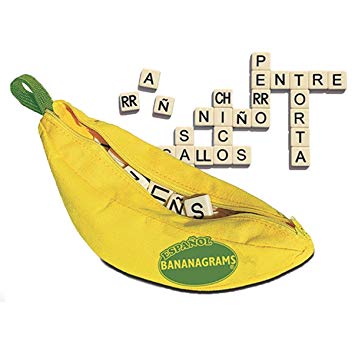 6. BOOKS IN SPANISH
A well-chosen book is one of those gifts that can last a lifetime. When we moved to Peru I lugged 50lbs. of picture books along, and t's really special to re-read our favorites, given to us by Grandma or good friends who took a minute to write a note on the inside jacket. Browse my books posts if you need something specific, or see my top recommendations below.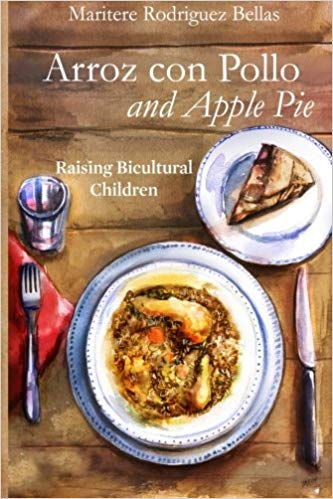 Chapter Books
SPANISH GIFT IDEAS UNDER $50
1. MILLENIAL LOTERÍA
Does your family have a great sense of humor? This re-imagined version of the traditional Lotería game will be sure to get some good laughs together at the next family game night.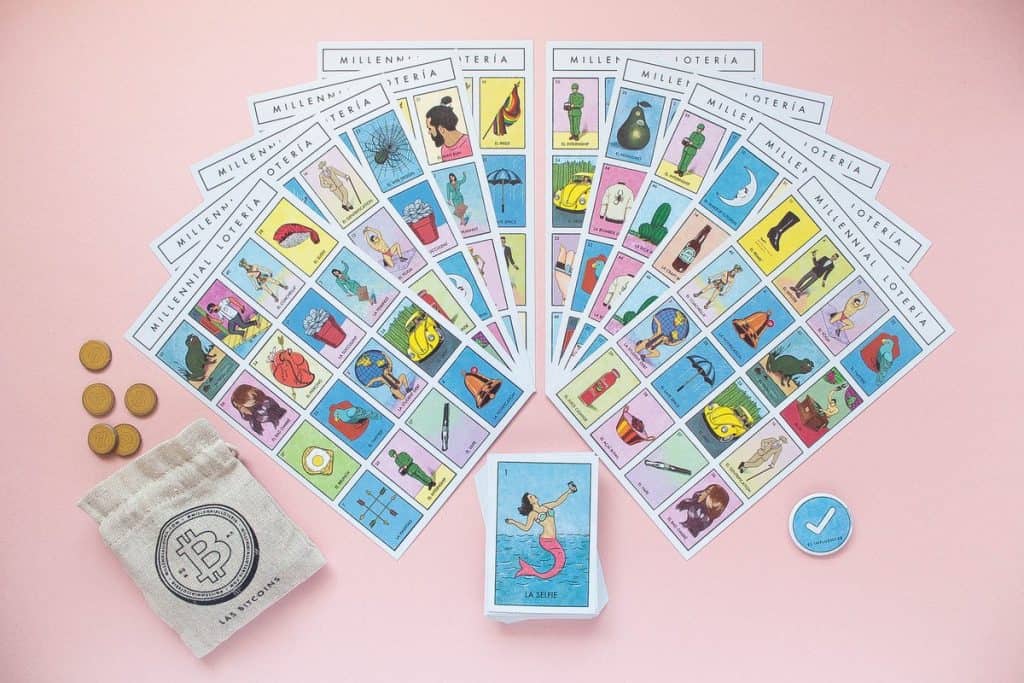 2. SPANISH WOODEN CALENDAR SET
Practice identifying the date and weather in Spanish with this adorable calendar set in Spanish.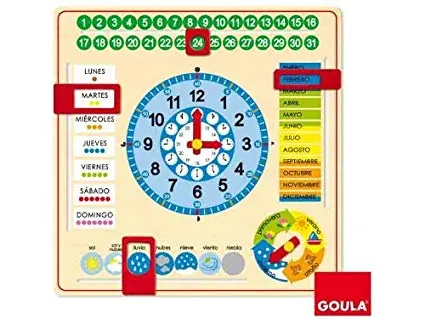 More Spanglish Toys
3. TABLETOPICS ESPAÑOL: FAMILIA
You might have seen these in Chick-fil-a kids' meals. These conversation cards are available in Spanish, and a hit with even younger kids too. If your goal is getting your family to speak more Spanish together in a natural, relaxed way, try this set!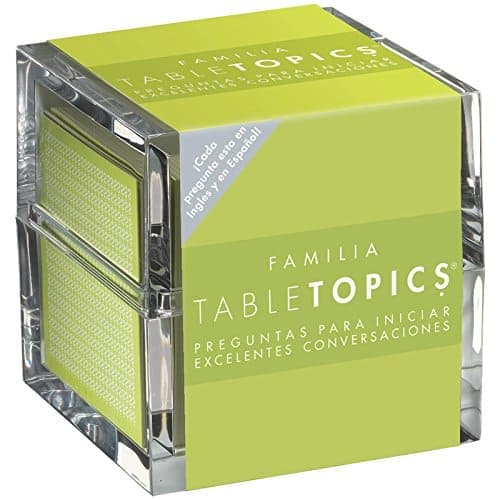 4. SPANISH PUZZLE PAIRS
These cute Spanish puzzle pairs are perfect for kids ages 2-4 and might help mom or dad practice as well.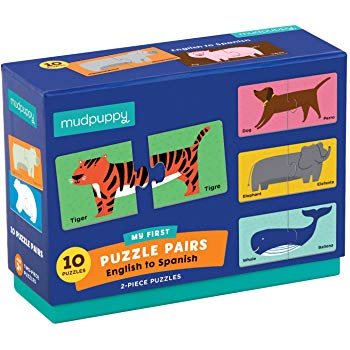 5. WORLD MAP DECOR
Many bicultural families have traveled a lot or have left home to live where there are now, and maps make the perfect decor gift. We have this World Map in our kids' room and love it! It shows where animals live, the continents and oceans, and is a handy visual when discussing different parts of the world.
Global Decor
SPANISH GIFT SUBSCRIPTIONS
1. HOLA AMIGO
If you want to go all-out for some bilingual friends, consider a subscription they can enjoy all year. Our favorite is Hola Amigo, which delivers a themed box of hands-on Spanish learning activities every month. (Use the code SPANISHMAMA10 for 10% off!)
Another idea would be giving a subscription to bilingual books via Booklandia or Sol Book Box. All of these are great options if you live far from family!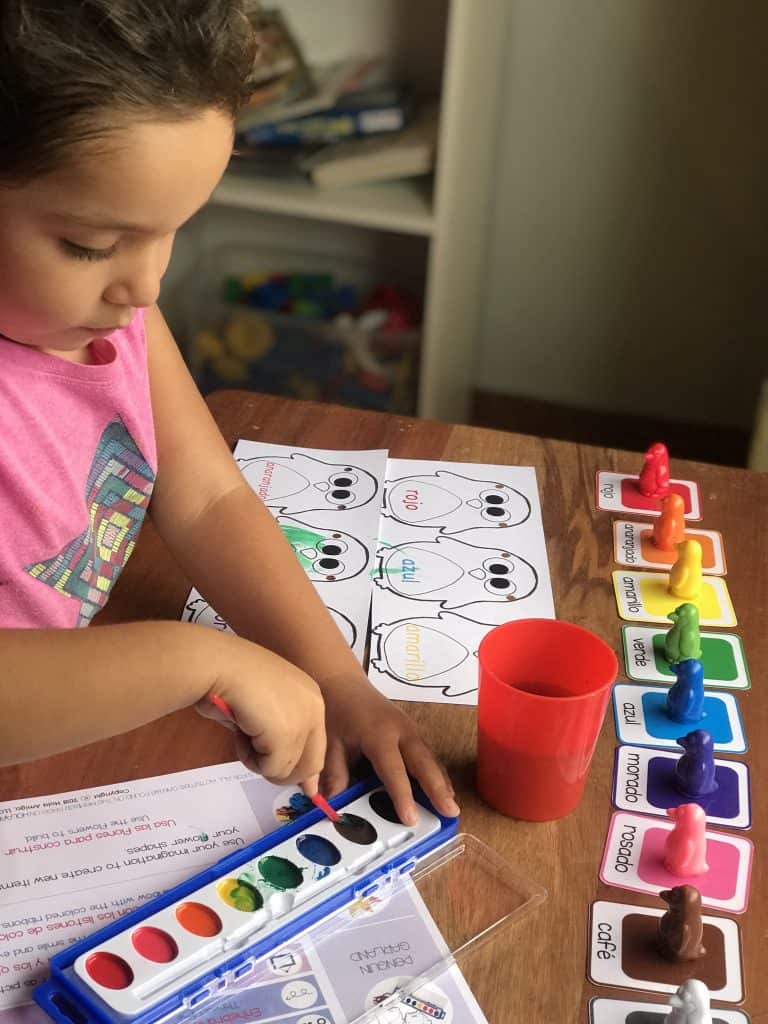 2. HIGHLIGHTS MAGAZINE IN SPANISH
My kids LOVE the bilingual Highlights magazines, and they are available for a variety of ages. Something to look forward to every month!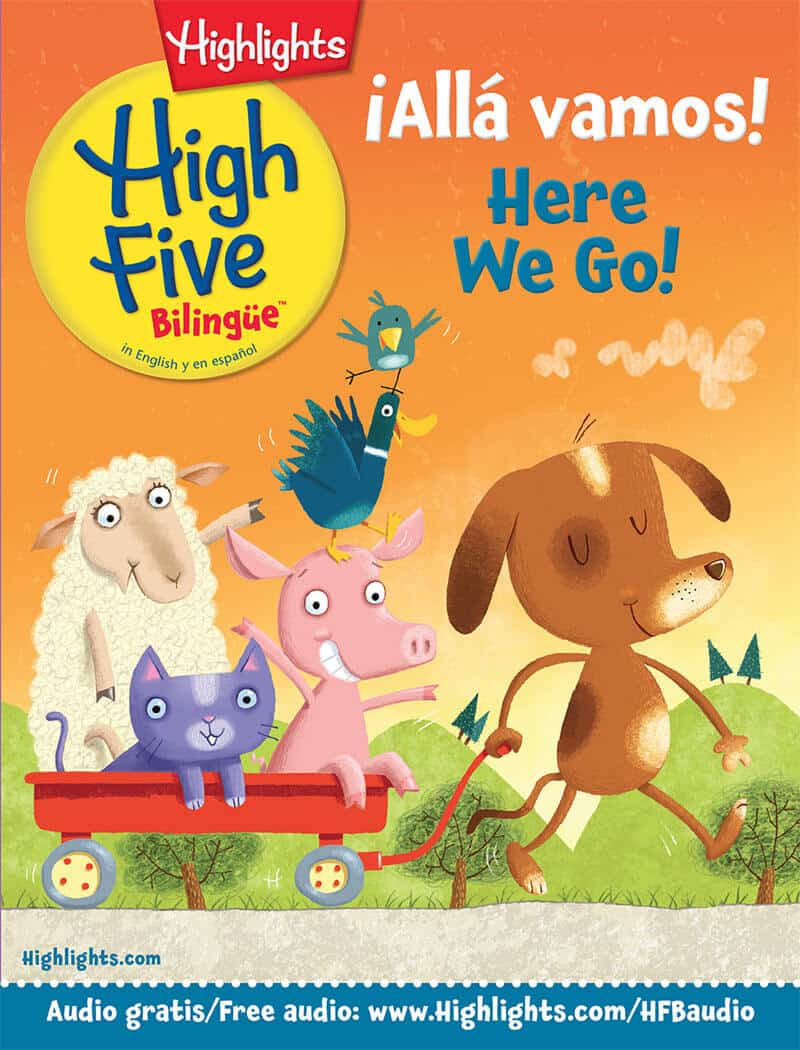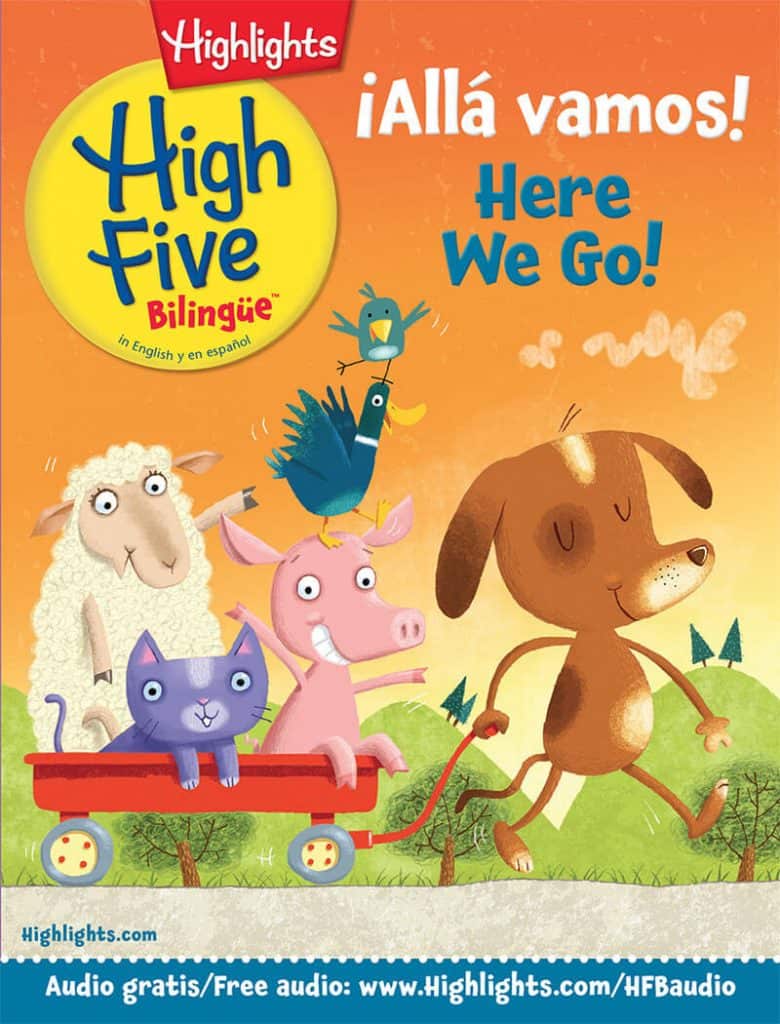 3. AUDIBLE SUBSCRIPTION
For another year-long dea, you could also give a subscription to Audible on Amazon ($14.95 monthly), which gives them access to lots of audiobooks in Spanish. Pair it with some cute headphones and you've got the perfect gift!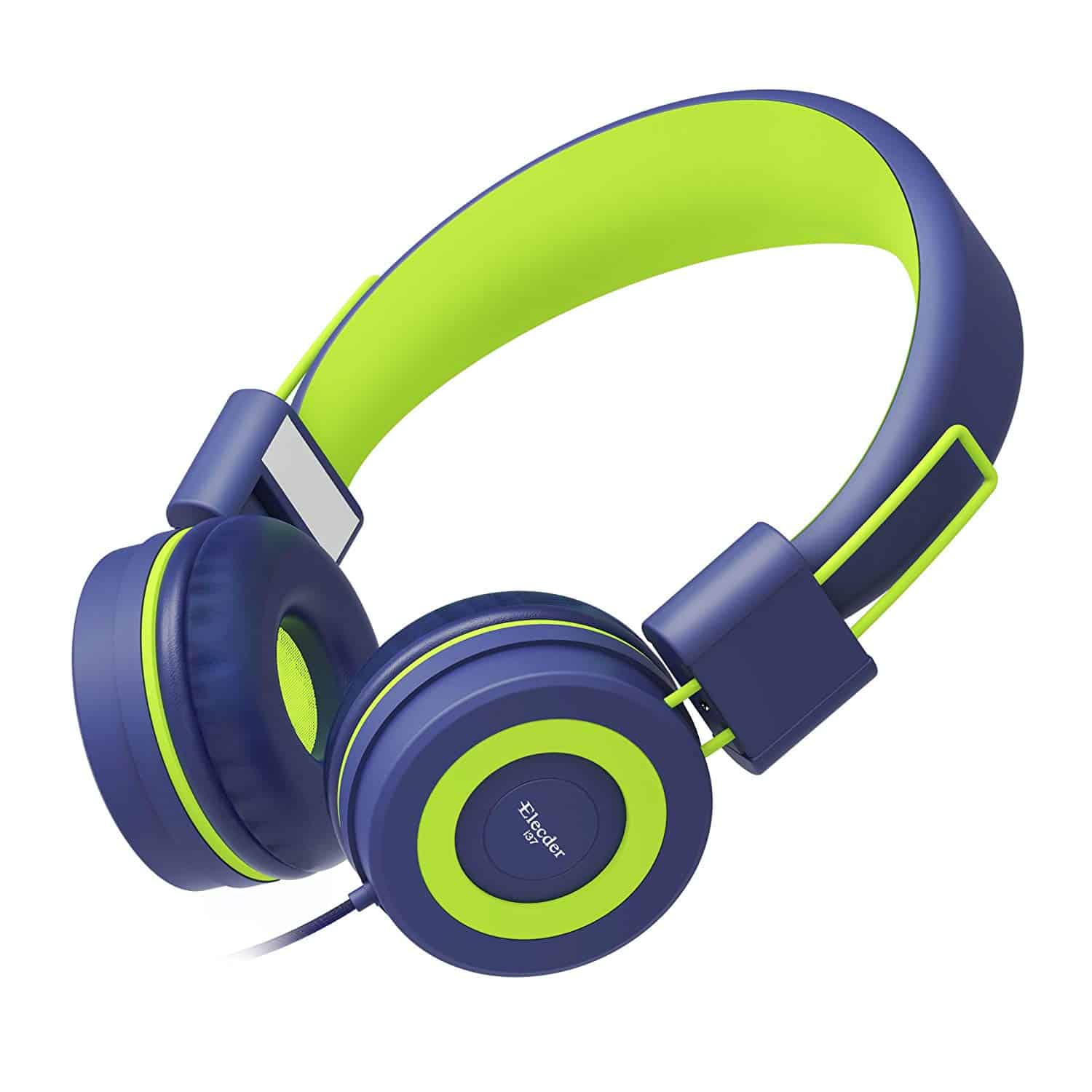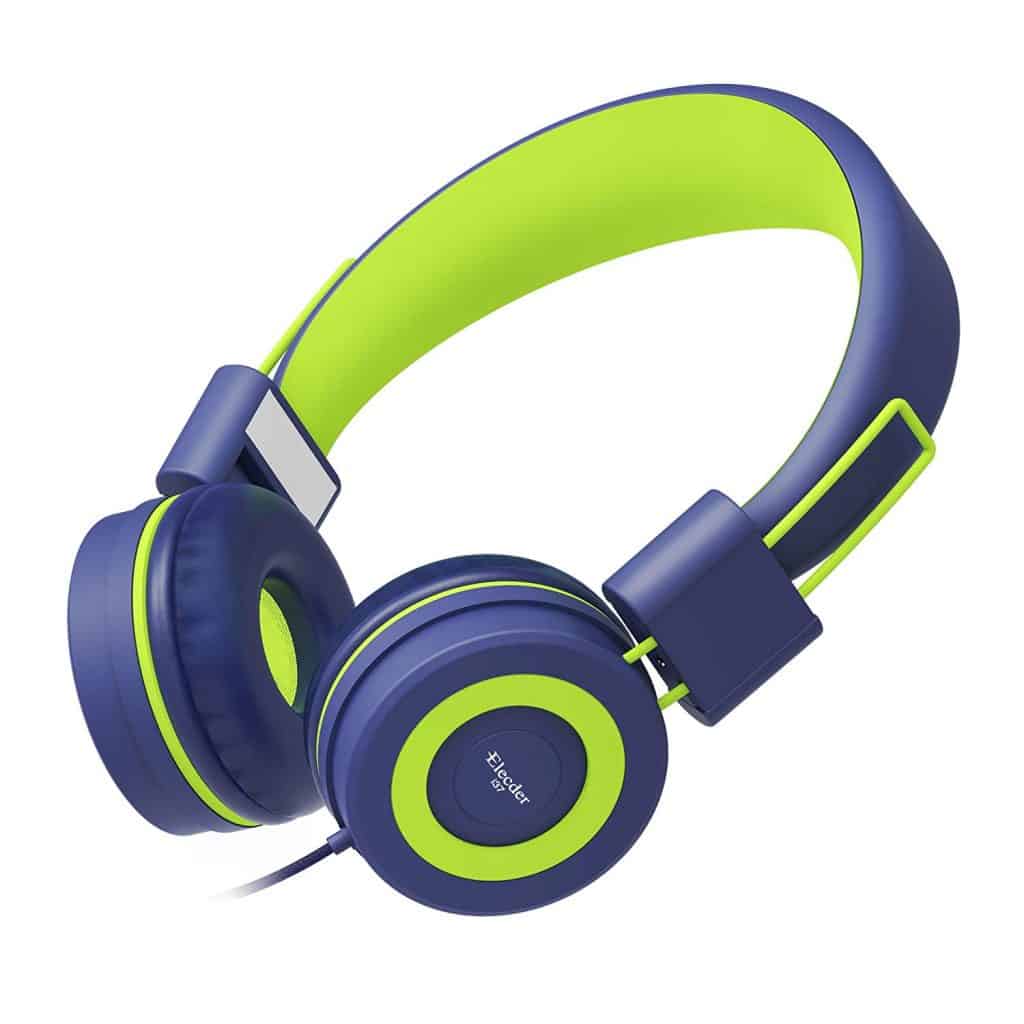 Bilingual Magazines
Bilingual Magazines
6. SPANISH LANGUAGE DECOR
Consider some decor that creates a Spanglish environment in the home, for kids, parents, or both! I couldn't resist the "hola y'all" print since we're a mix of Peru and North Carolina. There are some sweet options for baby nurseries too!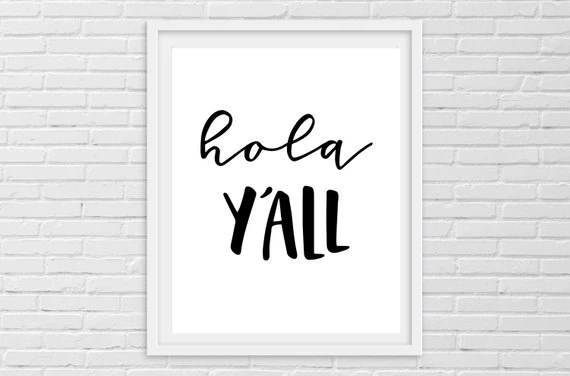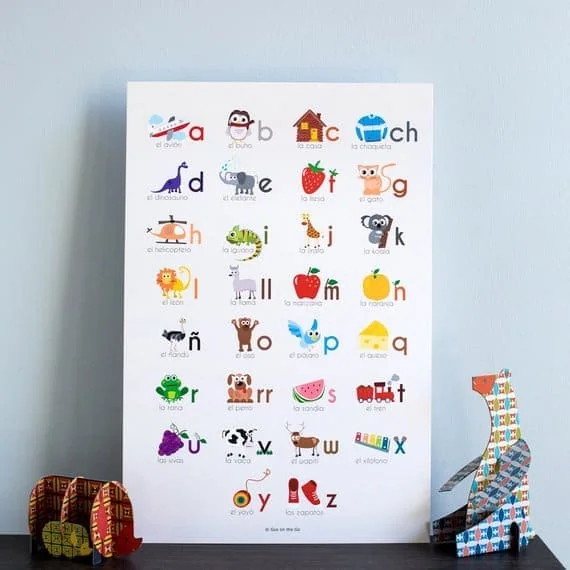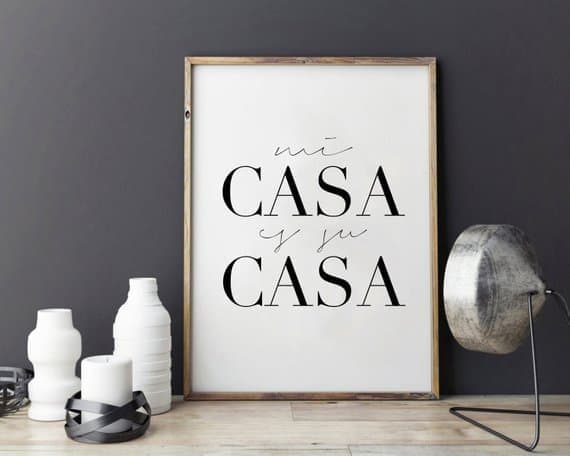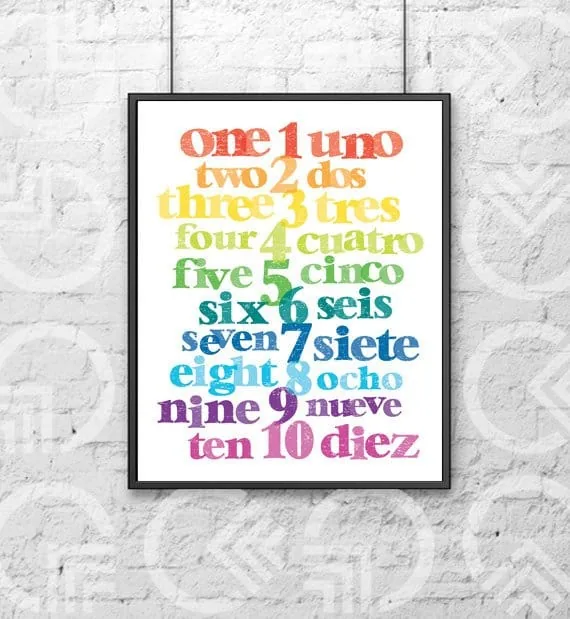 Join the newsletter
Want to stay in touch and hear from me weekly?

Sign up now and you'll get this free game set.