Gloria EsteFan Quotes And Lesson Ideas
Inside: A list of Gloria Estefan quotes, along with a biography and learning resources.
Gloria Estefan is a bilingual singer known for combing Latin rhythms, dance, and pop music who got her start with the group Miami Sound Machine.
Known as "The Queen of Latin Pop," Estefan broke into the mainstream with Latin music, paving the way for many other Latino artists. Estefan is part of the Songwriters Hall of Fame.
If you are here specifically looking for Gloria Estefan quotes, click here to jump to that section!
Here's an index of what's included in the post. You can click on any link to jump straight to that section:
Related: Famous Latinos & Hispanic Americans Home Page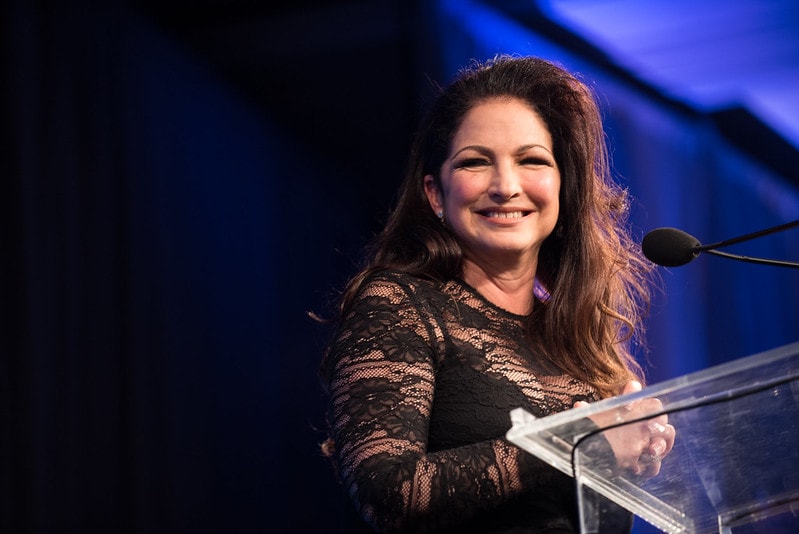 gloria estefan Biography
Fast Facts about: Gloria Estefan
Birth: September 1, 1957
Birthplace: Havana, Cuba
Family: Emilio Estefan (spouse), 2 children
Education: University of Miami (B.A.)
Career: Singer-songwriter, Actress
Famous For: Lead singer of Miami Sound Machine, One of the top all-time female singers, Known as "The Queen of Latin Pop"
Gloria Estefan was born in Havana, Cuba on September 1, 1957. When she was 2 years old, her family fled Cuba due to the takeover of Castro at the end of 1958 (her father had been a bodyguard of the former president and later escaped to join the U.S. military).
They relocated to Miami, where she mainly was raised by mother. When her father returned from the Vietnam War, he was diagnosed with Multiple Sclerosis and Estefan found music to be a refuge during this time.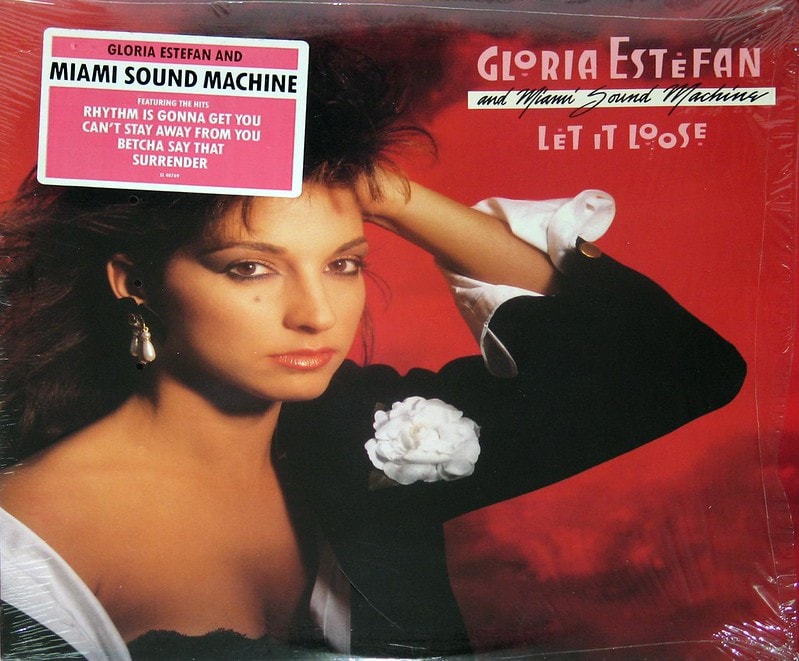 Estefan began her career as the lead singer of Miami Sound Machine (first known as the Miami Latin Boys). The keyboardist, Emilio Estefan, discovered Gloria in 1975, and invited her to join the band. Emilio and Gloria married in 1978 and are still together.
Gloria Estefan was the lead singer of group, which experienced international success with songs in both English and Spanish. Their 1985 song "Conga" and was a major crossover hit.
In 1990, the group's tour bus had an accident and Estefan suffered a severe back injury. However, she stunned fans in 1991 with a comeback world tour as a solo artist, and a series of chart-topping albums.
Gloria Estefan is especially important to Latin Music in the United States for her fusion of Latin rhythms with pop music, and for paving the way for other Latin artists. According to NPR, Estefan's album Let It Loose with Miami Sound Machine set them up to be:
"… symbols of Cuban-American upward mobility. Emilio also went on to build a veritable Latin music empire, producing albums for Latin music's biggest pop stars — including Celia Cruz, Marc Anthony, Jennifer Lopez, Shakira and Jon Secada — and helping to create the Latin Grammys. Let It Loose also paved the way for greater visibility for Latin music artists beyond Latino communities and secured Miami's place as the center of the Latin music industry."
Awards:
3 Grammy Awards
Presidential Medal of Freedom
American Music Award
Billboard's Top 100 All-Time Artists
Printables and links to learn more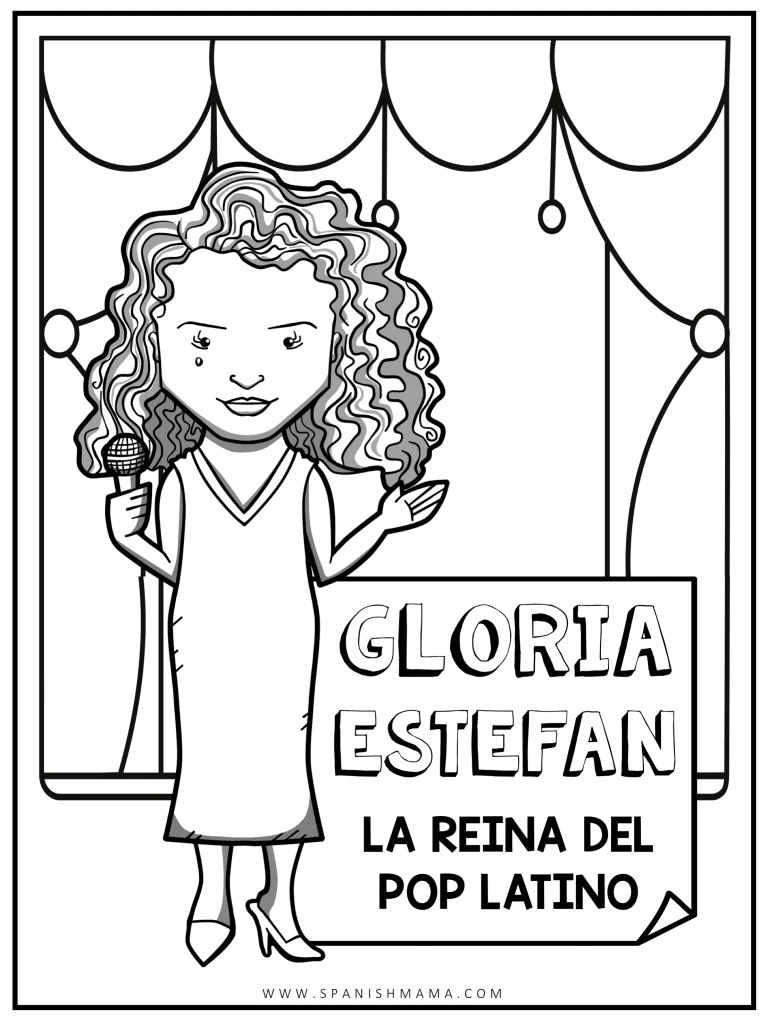 Free Elementary Resources:
Free printable Gloria Estefan coloring page.
Kids can read more about's Gloria Estefan's biography here.
*It was hard to find any free downloads, but if you need more lesson plans or printables, try here at Teachers Pay Teachers.
You also might be interested in my sets of biography slides and project templates for learning about Latinx and Spanish-Speaking leaders, plus a free guessing game.
Gloria Estefan Books
Gloria Estefan has authored several books for children, starring a dog named Noelle. You can see them below, along with two biographies of her life.
These links are affiliate links.
Videos About Gloria Estefan
Gloria Estefan biography in English (3min 30s)
Biography of Estefan in Spanish (3min 53s):
10 Gloria Estefan Quotes
1. "It is so important for me to keep authentic Cuban sounds alive. All of these great artists have changed the landscape of Latin music and it's an honor to have them on this album ["90 Millas," released in September of 2007]. I believe this album will expose a new generation to the richness of Cuban music."
– Gloria Estefan
2. "When you sing in English and Spanish, it's two completely different forms of expression and . . . even the people who don't speak Spanish love to hear me sing in Spanish."
– Gloria Estefan
3. "I think that the only way to teach is by example, as children will more easily follow what they see you do than what you tell them to do."
– Gloria Estefan
4. "Family has always been the number one priority no matter what happens anywhere else."
– Gloria Estefan
5. "As an immigrant, I appreciate, far more than the average American, the liberties we have in this country. Silence is a big enemy of morality. I don't want our blunders in history to get repeated."
– Gloria Estefan
6. "The library takes me away from my everyday life and allows me to see other places and learn to understand other people unlike myself."
– Gloria Estefan
7. "When you're a front man for a band, there's nowhere to hide. It took me a long time to get used to that. But music is my first love. I started singing when I talked."
– Gloria Estefan
8. "You've got to believe. Never be afraid to dream."
– Gloria Estefan
9. "When most artists walk offstage, they go to a lonely hotel room. I went home to my family. They were there before the show, during and after. It's been great. I never would have done it any other way. I wasn't going to miss raising my kids. There was no way that was going to happen."
– Gloria Estefan
10. "We seal our fate with the choices we make."
– Gloria Estefan
I hope these ideas and resources were helpful to you! If you have more ideas for resources or lessons, let me know in the comments below!
Image Credits:
Gloria Estefan at the Hollywood Bowl" (CC BY-ND 2.0) by MargaretNapier
"Gloria Estefan and Miami Sound Machine –" (CC BY-NC 2.0) by vinylmeister