Teaching in the Times of Covid, Part 2
Inside: A panel of Spanish teachers share their experiences of teaching in 2020 during Covid-19.
The world turned upside down for most people last spring, and teachers were one of the most-affected groups. In this series of teaching-during-Covid-interviews, we're hearing from Spanish teachers on just what it was like and how they managed. You can catch Part 1 here.
A special thank you to all the teachers who contributed and shared their stories! I know just hearing you're not alone can be the most helpful thing, in this crazy time for educators. Hopefully you can relate to some of the experiences below and maybe take away some tips as well!
There's a lot of information in this post, so here are links to each section in case you're looking for something in particular:
Let's hear from our second panel of Spanish teachers!
MEET OUR SPANISH TEACHERS
Spanish Mama: Please introduce yourself and your teaching situation!
Alison: Hi, I'm Alison, I'm from PA, and I teach high-school Spanish, mostly grades 9-10. I just finished my 11th year of teaching. I'm known as Señora Q on social media.
Stephanie: Hi, my name is Stephanie Jordan and I teach Spanish grade levels K-8. I have been teaching for over twenty five years.
Ashley: Hi! I'm Ashley aka Srta Spanish. I just finished my 7th year teaching, Spanish 1 in a high school setting in North Dakota.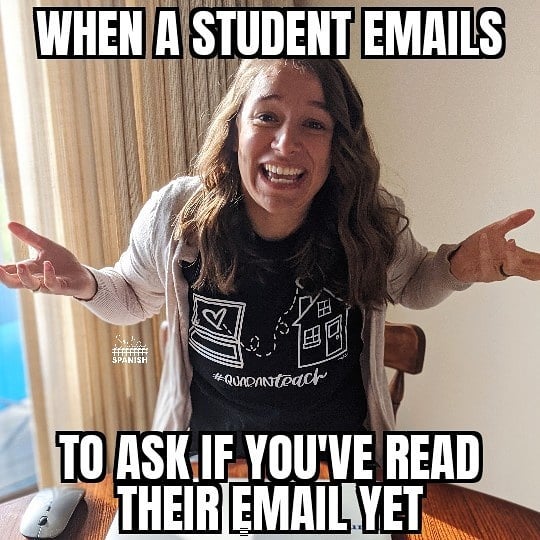 Ashley in the throes of "quaranteach" 🙂
Tessa: I teach 7th & 8th grade Spanish at a PreK-12 independent school in Portland, Oregon. Not counting my student teaching year, I've been teaching for 14 years (since 2006 so hopefully I did the Math right) and loved every minute of it! I started out teaching in a public high school, but my position was cut to .5 FTE due to budget cuts so I had to move elsewhere. During the Great Recession few teachers were retiring so I started to look at private and independent schools, and found my current school. It ended up being a really great fit and I love it here! I do have a blog, but sadly I haven't updated it in about two years. Life got busy! 🙂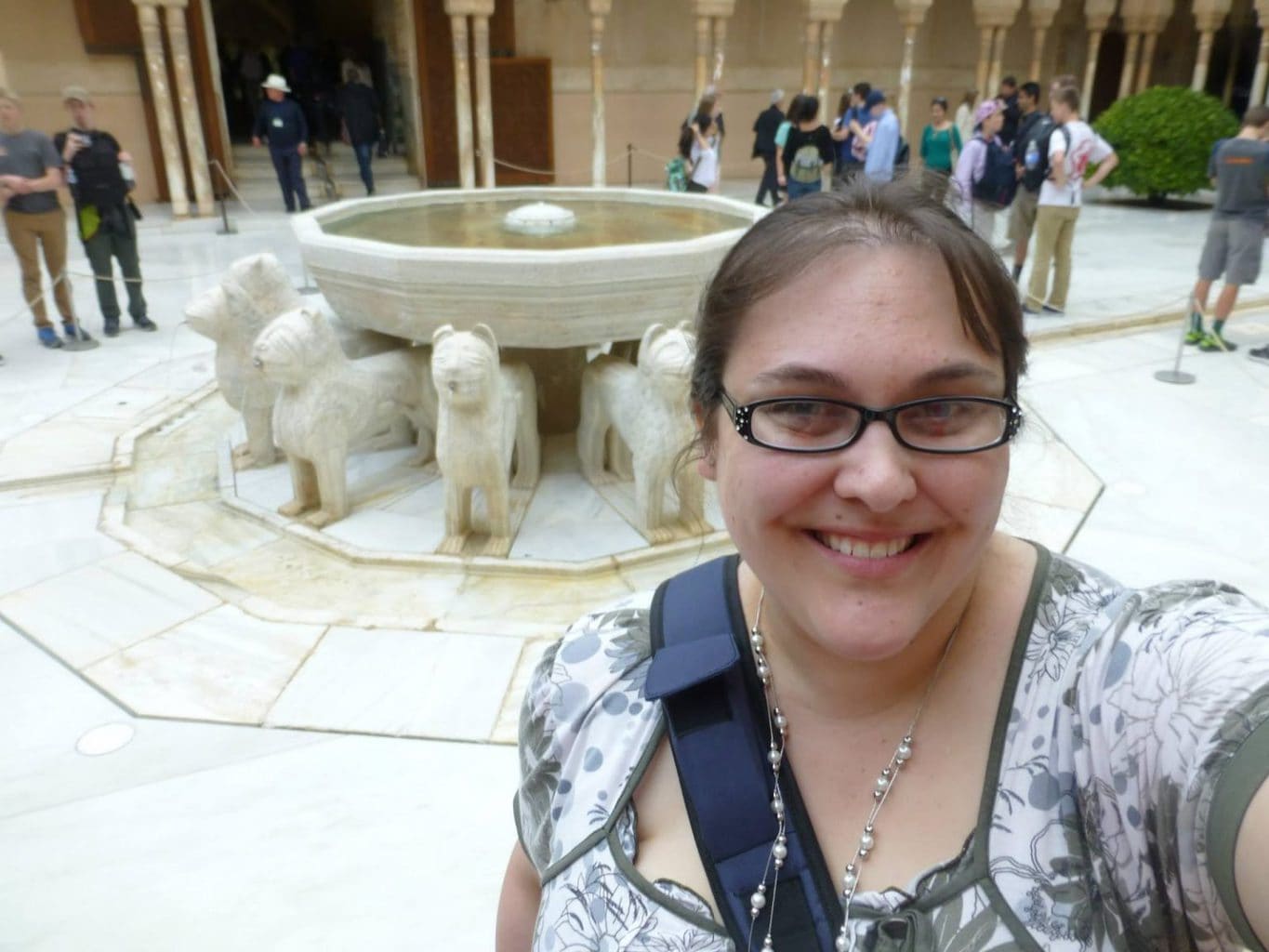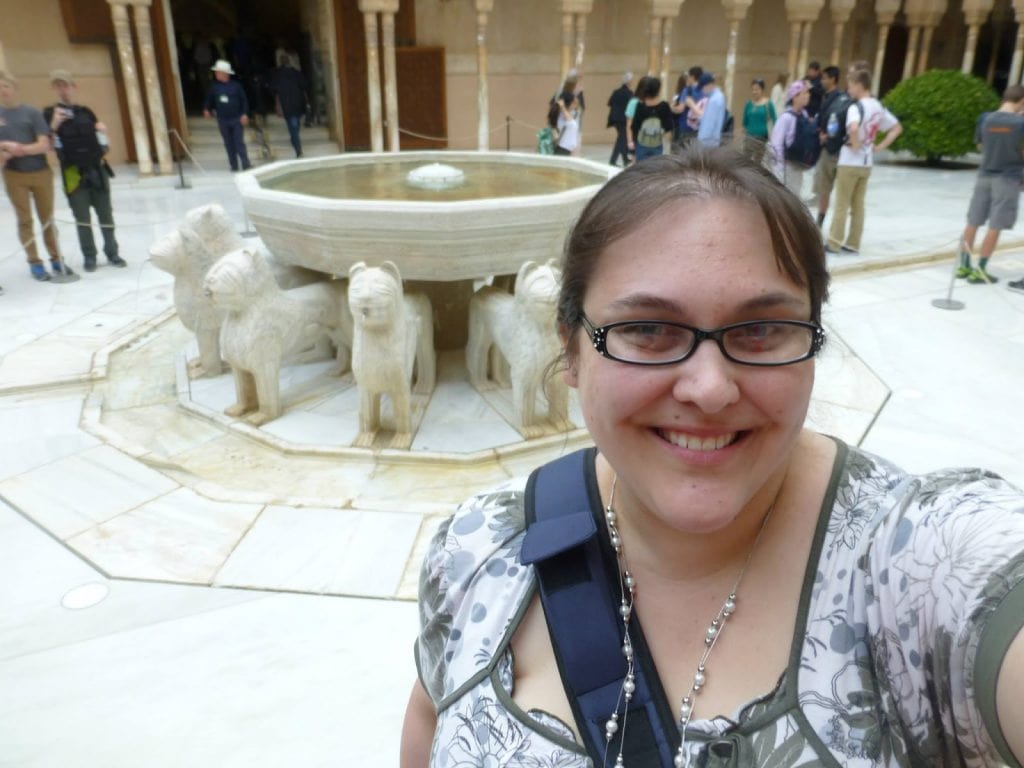 Tessa
Becky: Hello! I'm actually a speech-language pathologist and work with bilingual families in the public schools in California. I work with bilingual families, mostly Spanish speaking, and I'm on a mission to help families raise their children to be bilingual. Working with a special population, I see time and again how families are discouraged from exposing their children to their heritage language because of misconceptions around language disorders and bilingualism. The end result is that children lose their heritage language and build a shaky language foundation in English. And once the child reaches a certain age, they're no longer able to communicate meaningfully with their parents due to the language barrier. So, I'm on a mission to change that! I also own my own private practice. My website is www.greenspeechtherapy.com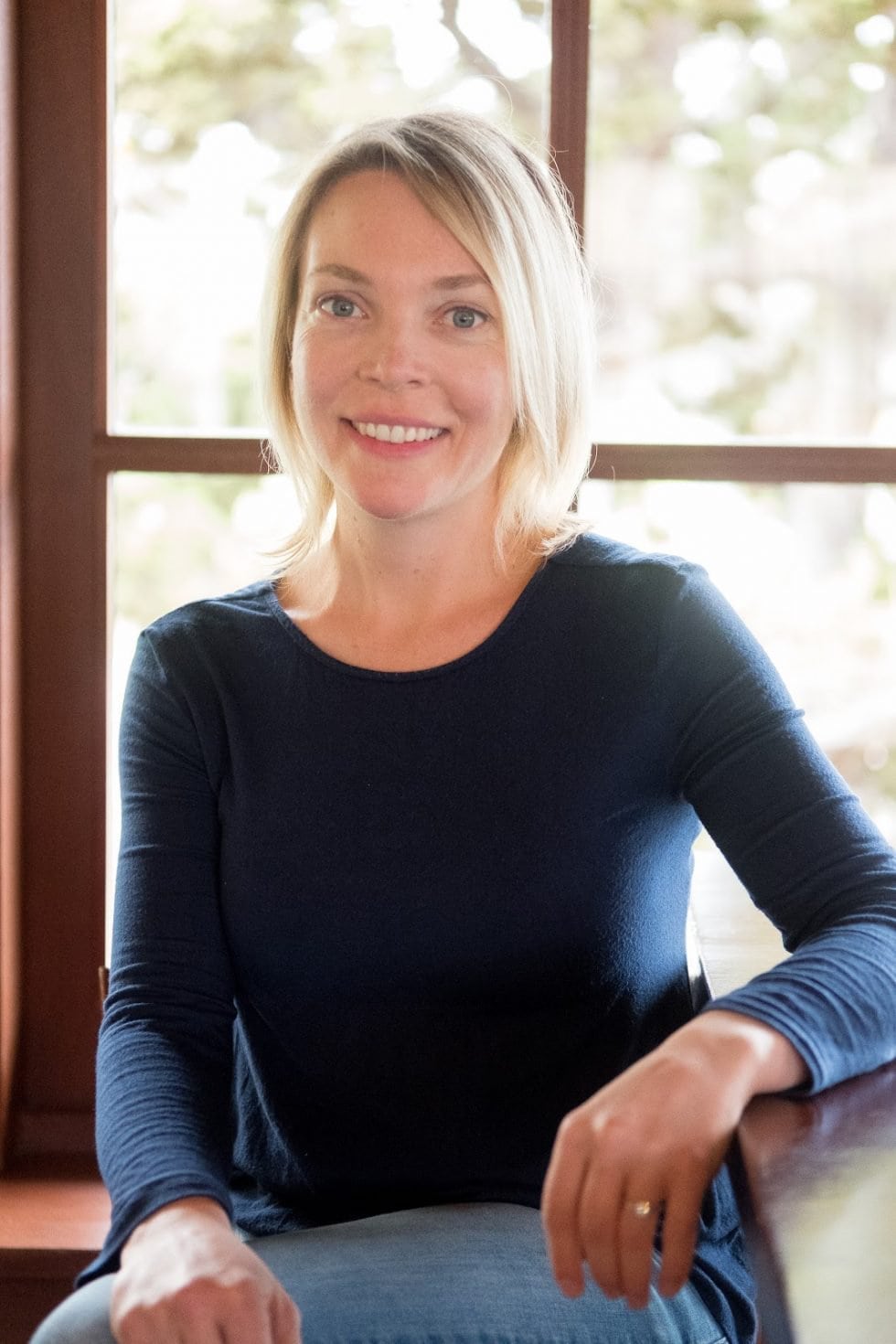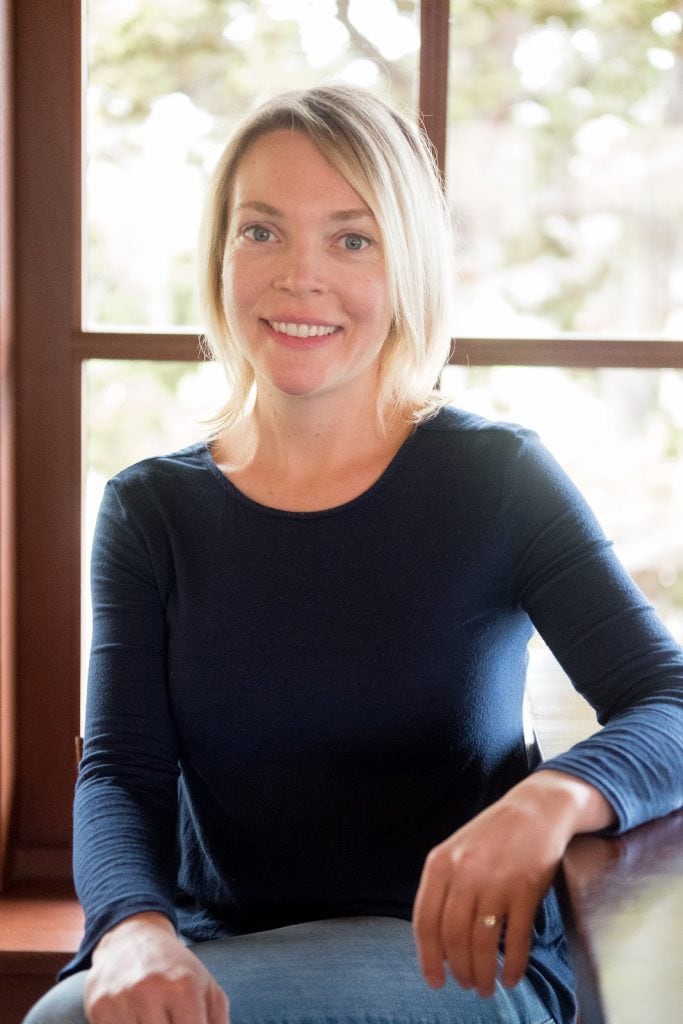 Becky
Amy: Hola, colegas. I am Amy Haney from Spark Enthusiasm Spanish. Year 28 was different than I expected. My high school students were a sweet group, although I had a lot of strugglers at first. I think it gets a little tougher each year to prove to the students that they can dominate a language other than English. Once we started rolling though, the students became more and more proficient like they always do, and they became so proud of themselves as they saw how their hard work paid off.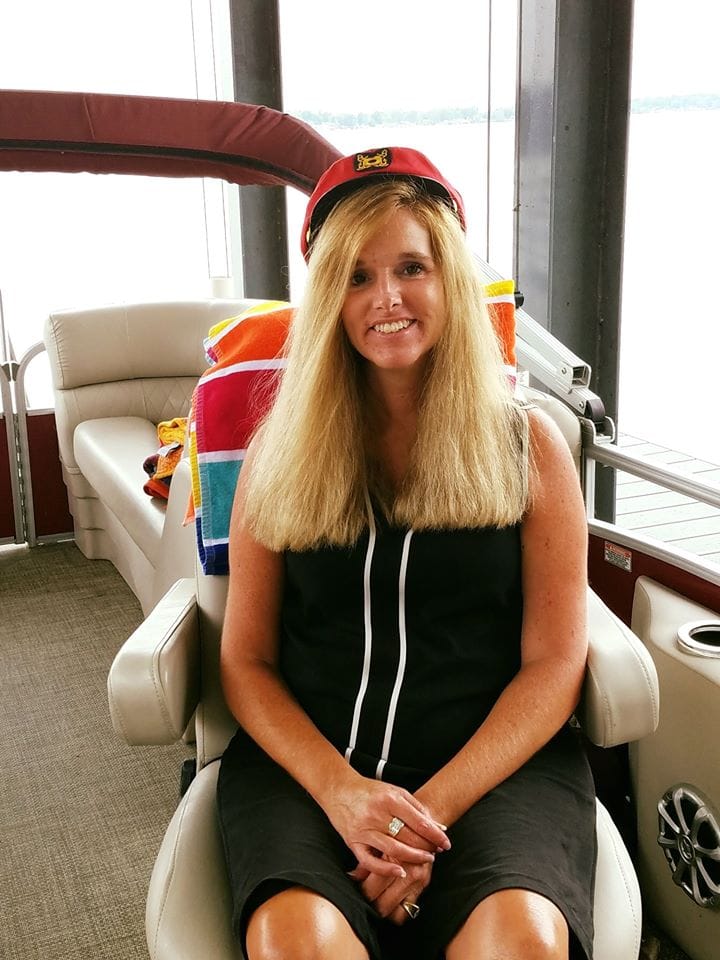 Amy
SHUTDOWN
Spanish Mama: What was it like when your schools shut down?
Alison: Our school district started making a plan for possible school closures in early March. Our last day of school in the building, March 13, was an inservice day to try to prepare teachers to provide distance learning for a short period of time, as it seemed more and more likely that we would close. Sure enough, the governor closed all schools in the state for 2 weeks later that afternoon.
During our inservice day, we were given a very brief tutorial on Zoom, which I had never used before, and the directive that we were to move the curricula forward – this was not to be a "vacation" for anyone. Our district is 1:1 with Chromebooks and we were assured that our technology department was working with families to make sure everyone had Internet access. (The district provided hotspots to families in need of them.)
Stephanie: Initially, I was very surprised when schools were closed down and thought it might be just temporary for the remainder of the year. I had mixed feelings but thought about the safety of our students and staff and felt it was the best decision.
Ashley: When schools shut down I was actually with about 10 coworkers from my district who were on professional leave to attend a conference. The conference ended early and while we were on our way home we heard that all sports and events in the state were cancelled. That weekend we were informed schools were closing. Thankfully, my district gave us the week after to work virtually with our departments to refine and focus learning targets, with the understanding that things would need to be reduced and shifted. That week was also dedicated to time spent in training for Zoom and other tech tools they recommended. There was a lot of guidance and support available!
Tessa: *Since I teach at an independent school my answers are not going to reflect the typical public school experience in my state.*
We were warned about two weeks in advance that we would probably move to a remote learning model regardless of our governor issuing an order since we are an independent school with a 1:1 iPad program. (We actually ended up closing a week before spring break while the governor officially closed schools the week after). With that in mind, I was suggested by a colleague to join a worldwide Facebook group of teachers whose schools already had shut down and were already teaching online, many of whom were teaching in Asia and had been doing this for 6-8 weeks already. I was able to ask questions and I gleaned a lot of really helpful information from teachers who had already lived this experience. We were also given the following Monday as an in-service day to prep and meet with our departments. I'll never forget standing at the front doors of my school on the last day waving to all the kids, feeling like this was the last time I'd see them in person this year. It was so sad and everything was so uncertain.
Becky: We've had great leadership at my school and even from the day the school closed down, we were guided to reach out to all of our families whose children were either in the process of being evaluated for special education or were already in special education. It felt good to connect with families even if we couldn't offer them the same support we had in person. It was challenging continuing with speech therapy when we didn't have access to our supplies but working with the parents via Zoom, we were able to continue to see their children.
Amy: When the schools closed down at the end of third quarter, I was like most of you, I would imagine. I think we were all worried about our students being in unsafe environments with not enough food, too much time on their hands and a whole new world to navigate. My school offered less guidance than most but were emphatic about not overwhelming the students and not expecting too much of them. The mantra continued to be that since state testing was cancelled, we should not stress about what the kids learned and we should just make our instruction fun and fluffy.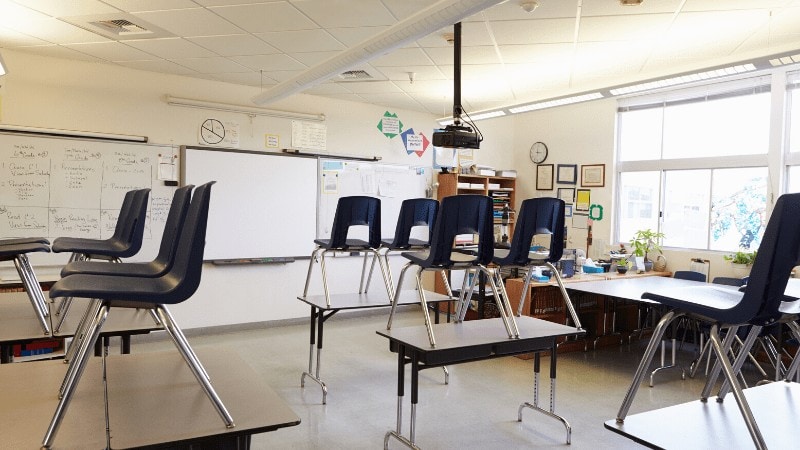 REMOTE TEACHING
Spanish Mama: What did remote teaching look like for you?
Alison: Once it became apparent that we would not be physically returning to school for much longer than originally anticipated, the rules changed for teachers and students (a few times). The final plan required teachers to hold a live Zoom class or to post a pre-recorded video lesson online 3 times per week. The other 2 days were for professional development (which usually involved learning new tech resources) and department PLCs. Teachers were instructed to cut down curricula to the most essential knowledge and skills. Teachers needed to have 6-12 grades for the fourth marking period, and assignments were to be project-based. We were also required to administer final projects in lieu of a final exam.
Teachers were expected to communicate regularly with students and their families, either via email or by phone, about assignments and students' progress. Remediation and resubmission opportunities were to be provided to any student who did not meet the standards of an assignment.
Stephanie: I followed the ACTFL guidelines for remote teaching. They saved me!
Ashley: We shifted from an 8 period, 5 day week to a rotating schedule where we had even class periods (2,4,6,8) and odd classes (1,3,5,7) every other day where we were required to start the period with a live, synchronous class. Afternoons we had dedicated office hours for an hour and a half where we were available to students, but not mandatory. Fridays were devoted to meeting time – either as a school, department, or level team, and we were required to have the following week's plans and assignments posted by 3pm on Fridays.
Tessa: SO MUCH SCREEN TIME! I worked from my dining room, so my table was covered in school stuff for three months. I also run the yearbook so I had faculty and students send me photos of their workspaces which was really fun! I created a weekly syllabus for my students that showed what they needed to complete each day with hyperlinks to any Google Docs or websites and highlighting assignments that needed to be turned in. Everything else was contained within Google Classroom (we are a Google school). That first week was a bit rough, and I admit I was a bit overzealous, but students gave me great feedback. I was able to adjust and had the rhythm down pretty well. I only assigned two things per day and I tried to limit the various technologies used. I also varied the activities between the four modes (speaking, writing, listening, reading) and used all F2F classes for speaking practice. By about week 7 the novelty had worn off and faculty and kids were tired, so I got a little creative with more off screen work and projects.
Becky: We went from having small group speech therapy for most of our caseload to seeing more children individually via Zoom because small groups were just too challenging for some small children. We really needed to recruit the parents' help in order to keep their child participating. Our school district has done a lot to get tablets and internet to families who don't have access, but I know this is still a challenge for some families.
Amy: I gave the students a list of tips to be successful during remote learning. Each week they got a syllabus for the week with that week's tasks.
We focused on a different topic each week. When we finished the preterite tense, we made virtual Spring break scrapbooks. When we studied the imperfect, we made virtual Childhood scrapbooks. For both of those projects, the students called Google voice to read their presentations and the class was able to read and hear everyone else's via Google slides and via our Zoom meetings. I did Zoom half hour meetings five times each day and was available all day to answer questions and tutor students who needed individual help. My Zoom meetings involved direct instruction using Power Points and Google slides where I taught or the students shared. There was a brief review of whatever tasks they had completed for that day, there were breakout groups three times a week where the students chatted with partners or reviewed information. Former students or Spanish Honor Society students often visited to lead the smaller groups and to make sure the students were on task. I played Quizlet Live or Kahoots at least once a week for vocabulary review or to assess their learning. One of my favorite new tricks I used during remote learning was EdPuzzle. I used EdPuzzles to finish out my Concurso de Canciones song tournament so the students learned culture and got hooked on Spanish songs at the same time. I made EdPuzzles about cultural topics, Spanish-speaking countries, and important social justice topics as well. One of my favorite weeks was our social justice week where I used Juanes songs and videos to teach about poverty, child soldiers, landmines, violence in Latin America, Hispanic heroes, and migrant workers. The song, "Girasoles" by Luis Fonsi and the video, Cuerdas, were the perfect authentic resources to finish out this mini unit. Guess what, I made EdPuzzles for these as well! My other favorite week was our animals/nature/environment week. Although we did not have pet day this year and we did not all get to watch either Rio or Ferdinand together, we did watch some powerful videos, we had some great class discussions about these topics and every single student learned a lot based on the Kahoot results which I used as an assessment for that mini unit. I had tried to use a Google form along with a recycling video during this unit, but I found that was not ideal so Kahoot was a better option for that topic.
BEING A REMOTE TEACHER
Spanish Mama: What was it like for YOU, on a personal/emotional level?
Alison: The idea of distance learning was somewhat difficult to adjust to at first, mostly because of the changing expectations and not knowing if/when it was going to end and we'd physically return to school. Once we had a consistent routine and schedule (about mid-April), it got easier.
On a personal level, I have three young children (ages 6, 3, and 1), and simultaneously caring for them while trying to work was the biggest challenge of distance learning. I remember, on several occasions, carrying my laptop around the house while on a Zoom staff meeting and chasing after my 1-year-old. My 6-year-old had her own kindergarten Zoom meetings 3 times per week, and assignments that needed to be printed, completed, scanned, and submitted prior to 3 PM every day. The majority of my own work was completed between the hours of 8 PM and 1 AM, because the kids were in bed and the house was quiet enough for me to record my lessons, plan/design online activities, update my Canvas pages, grade projects, send emails, etc.
Ashley: The unknown was stressful and scary, but I felt overall as though my administrations (multi school) handled it well. It's tricky because you know they didn't know anything either and that decisions were being made on the fly and then updating us all as they reacted to more news. The hardest part was that we kept being told we could return to school at any point, and I just couldn't imagine what that would look like. It was also hard not really "seeing" my students in our classroom community, and instead doing our best to interact via screen. On a more personal level, as a new mom it felt like a blessing, in a way. I was nervous for her health and safety, but I also was happy about being able to spend more time with her during the day – even with "special guest" appearances during some live classes when she didn't want to be put down. Within that space, I also struggled with whether or not it was "okay" to be finding that happiness within such a challenging time for so many.
Tessa: Exhausting! As I type this, I've spent about 3 hours today looking at doing this remote work in the fall. I gave up all my spring break and am going to work through most of my summer, and I'm wiped out. It was also challenging to be on a screen for that many hours per day. I ended most days with a migraine; even if I didn't have F2F classes, I was still on my laptop grading work, creating assignments/projects, in a faculty meeting, or working one on one with students.
This pandemic is also traumatic! We are literally living through and experiencing trauma – kids and adults. I have older parents who are at high risk, both my husband and I each have an extra risk factor, and we found out we were pregnant (and then lost our baby) during the stay at home order. It was awful.
Stephanie: On a personal level I was actually glad! I was told that students were not learning enough Spanish previously and then it's too hard. One administrator evaluated me and when I asked the student if they understood the conjugation I was doing in English after doing this particular one all month (Ser vs. Estar), the administrator chimed in loudly in front of the whole class and said, "No, she doesn't understand" I thought about how hard it was to teach Spanish when the school offers it as an "elective" and the students can just complain to get away with just about anything. So during Spanish class, I work at a Title 1 school, the students were always acting up and trying to do other homework, etc… in the middle school. It is not this way with elementary students. I found this prevalent in 7th and 8th grades. Our school did offer laptops for every family that needed one. I was happy to put everything in a PPT presentation and lay out the entire month. Additionally, there was a plethura of available websites for them to complete work. For once, they were truly accountable and unable to blame me for their shortcomings. Administration could clearly see what they were presented with and saw me in a completely different light. Parents held their children much more accountable for their actions and there were no friends or other things to distract the students. They had no way out and no excuses. They could not complain about their homes, because they had to live there for safety reasons, very few exceptions. So, I was glad I was very happy! I could present the lessons with much more ease!
Becky: It's been tough. I miss seeing the students, and I miss being able to have conversations with the parents face to face. I miss seeing my co-workers and collaborating with them.
Amy: Remote teaching was very different than what I normally do in my classroom. One of my biggest challenges was that my fourth quarter usually involves so many interactive activities such as pet day, market day, show and tell, guess that famous person day, Spanish immersion day, our childhood games around the world unit, and our social justice unit. All of these projects and events involve face to face bartering, intense class discussions, meeting each other's pets, acting out famous people's lives, and other interactive activities.
Fourth quarter is supposed to be the time of year when the students are on fire for learning and they showcase all they have accomplished all year. Soooo, I cried a lot (which is weird because I almost never cry) and I lamented about how it was just not going to be the same. I wondered how was I going to do right by my students and then I finally decided that I should take my advice that I always give my students. I always tell that that if they have the ganas, they can do anything. Therefore, I consulted a lot with my Spanish teacher friends and former students who are now teachers and the fourth quarter ended up going pretty well.
WHAT WENT WELL
Spanish Mama:What did you feel like went well?
Alison: One of the best parts of distance learning was learning about new technological resources. I had never used Nearpod before, for example, and I LOVE it. I plan to use it next year, whether we are doing distance learning again or are back in the classroom. I learned how to make a fillable PDF, which I will also continue to use in the future.
Ashley: Routine, routine, routine. My level partners and I were required to teach the same thing, which meant we got to share a lot of the prep load and that helped a lot! We created a daily and weekly routine, communicated it with our students, and I really felt that helped everyone feel a sense of normalcy.
Tessa: The syllabus was something that the kids really appreciated, overwhelmingly saying it was so much easier to keep up in my class because it was all on one doc every Monday morning. It also allowed kids to plan out their day. EdPuzzle became my best friend. I loved it before, but I really loved it during remote learning. I hope my school will buy a license because it's expensive and you can't upload many videos for free.
Stephanie: I like the fact that so many educational companies supported teachers and students!!
Becky: On a positive note, the parents being in session helps them to see what methods we're using and they're able to more easily carry these over and practice them during the week.
Amy: Let me be clear when I say that the quarantine time was not ideal and I am sure some of my students were so "over me" for being "extra". Although they never said it, a lot of my high schoolers would have preferred to sleep all day or play video games instead of come to Zooms and continue learning Spanish every day. However, I wanted to make sure my students continued to learn and most importantly, I wanted them to continue to feel like they were accomplishing important things for their futures. I believe firmly that everyone needs to have a sense of purpose and if you do not, your mental health can suffer.
At the very end of quarantine school year, I am super proud of my students because they all hung in there to the bitter end and the vast majority of them continued to do high quality work. I am thankful for my former students who are now Spanish teachers because they collaborated with me and gave excellent feedback and support.
Here is the link for our memories video. This video does a much better job of showing you what happened this school year than I can do explaining it to you.
CHALLENGES IN REMOTE TEACHING
Spanish Mama: What was the biggest challenge for you?
Alison: The biggest challenge was balancing my personal life and the needs of my family with the expectations of my employer. I was constantly multitasking and constantly exhausted.
Ashley: My students were not required to turn on their cameras. So as we were required to do live classes, I often found myself teaching to a screen of little gray squares with their names in the middle. It's SO hard to get a read on what they're comprehending without visual cues, and I really struggled to feel that connection with them as I couldn't see them.
Tessa: Finding a way to monitor F2F work in small groups/pairs. If I ducked out of a Google Meet, students tended to switch to English until I came back. So I started having 10 Google Meet tabs open at once and listening in to all of them which felt like standing in the middle of my classroom, communicating with each group solely by chat…because you can't mute individual Meet tabs so if I used the microphone that group could hear ALL the other chats I had opened.
Stephanie: The biggest challenge was getting started!
Becky: Keeping three-year-olds engaged during teletherapy. The four and five-year-olds do much better but three can still be pretty tough.
SUMMER VACATION
Spanish Mama: How are you spending your summer?
Alison:I am spending the summer swimming with my kids at my in-laws' pool and reading as many books as I can. Our district has also enrolled all teachers in a mandatory professional development course about best practices for distance learning that must be completed prior to our return to school in August.
Ashley: Home improvement projects, family time, and trying to put some things together that can work no matter what happens come August!
Tessa: Working. I haven't stopped yet! 🙁 I'm hoping to take all of July off, but we have a mandatory PD week in early August now to prep for whatever September holds. We still don't know what it's going to look like in the fall. I'm also still working on incorporating more social justice and afrolatino culture into the curriculum and move to a new school wide non-graded/standards based reporting system for next year. It's a lot!
Stephanie: I am enjoying my summer and not doing any work!
Becky: I'm seeing clients privately in teletherapy and working part-time for the school district.
Amy: Summer has been filled with a sense of the unknown with no concrete plans for how next school year will go. During uncertain times like this one, I think it is best if all of us who are educators try to think about how our heroes have dealt with challenges in the
past. One of my favorite quotes by John F. Kennedy is "Ask not what your country can do for you, but for what you can do for your country". So, my plan is to not wait for my school to try to figure out all of the challenges we will all face when we attempt to educate our new students. I (and by I, I actually mean my husband) am going to build a shower curtain/PVC pipe pod around my desk so I can focus on teaching more and worrying less about possible spread of the virus from me to my students or vice versa. I am creating lessons that I can use virtually and/or in person with my students. I am searching for authentic resources to grab students' attention and try to hold onto it. I am going to stay positive because the world needs
teachers who believe in themselves and in their students.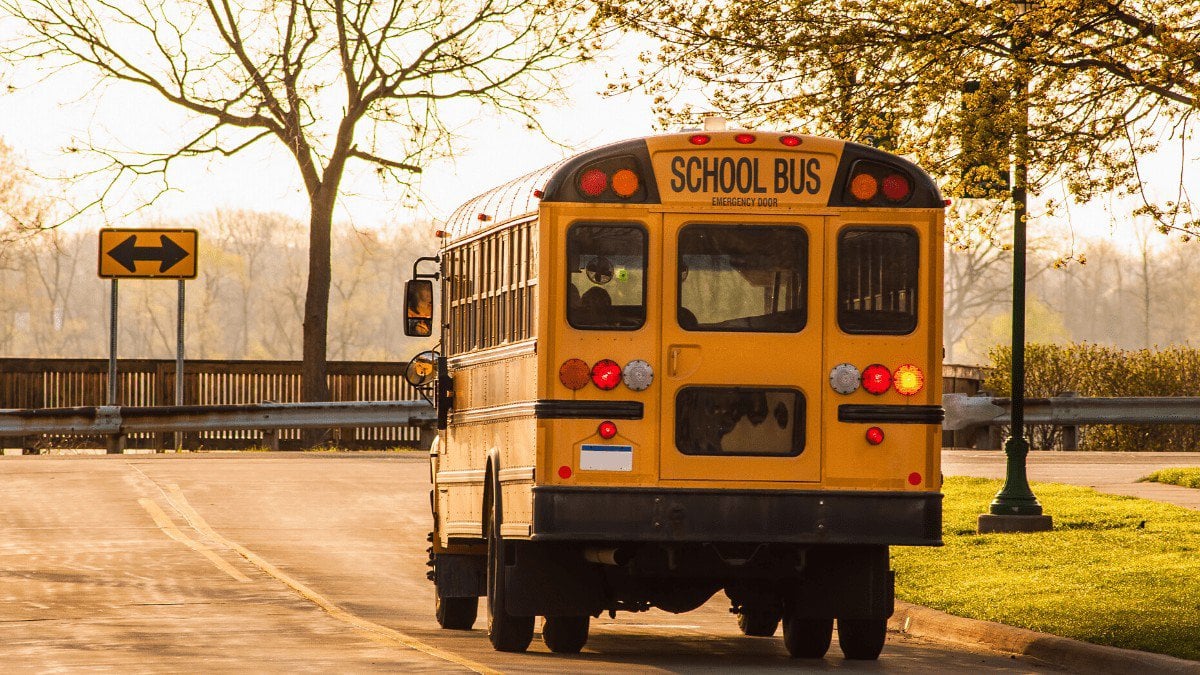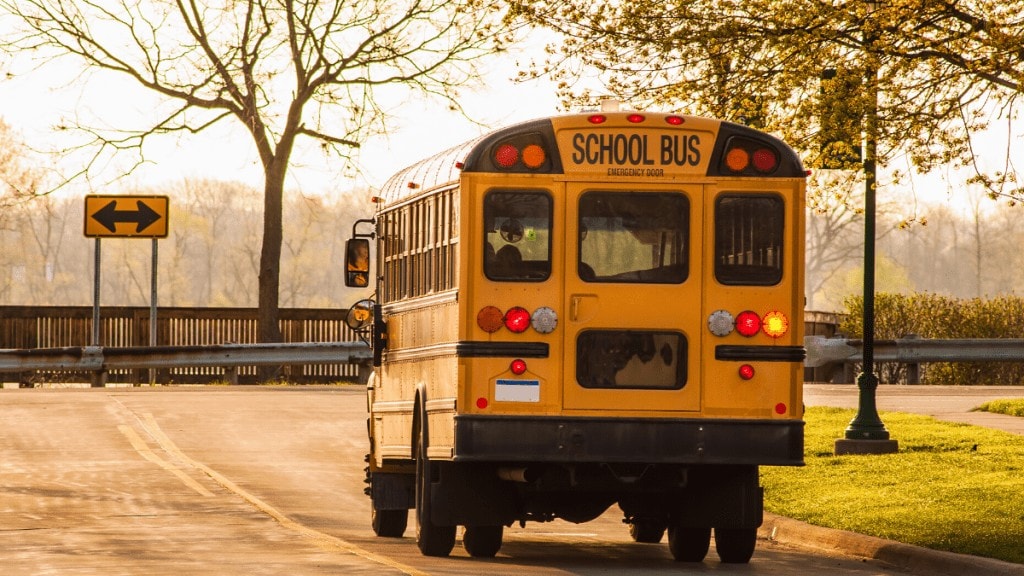 FALL
Spanish Mama: Most teachers are facing major uncertainty, looking towards fall. Does your school have a plan in place yet?
Alison: Our school has not released a plan for next year, but we were told that 6 different options are being considered.
Ashley: There have been lots of ideas talked about, but I haven't heard anything for sure yet!
Tessa: We just received word that we will be doing a hybrid model in the fall – some days on campus, some days at home. We don't know what this will look like exactly yet, though, and I have so many questions. I also have so many concerns. We all know kids are incubators for gems and I've always said we work in a petri dish. My husband myself are high risk and with me likely being pregnant again is really scary to be back at work. I love my students so much and I want to teach them in person, but at what cost? I'm going to have be super careful.
Stephanie: Most teachers are facing major uncertainty for the fall. Does your school have a plan in place yet? My school wants us to come back but I prefer being at home.
Becky: We don't yet. On the one hand, I'm concerned about the virus spreading. On the other hand, I worry about how much my students are missing out on by not being able to see us face to face.
ADVICE FOR FELLOW TEACHERS
Spanish Mama: Do you have any advice or thoughts for your fellow teachers?
Alison: Teachers, take care of yourselves this summer. Do something for YOU. Do NOT spend the whole summer worrying about what will happen, because we just don't know. Rest so that you can start the new year with your battery recharged.
Ashley: Try to focus on what you can control. Also, please know that you don't have to do everything! Join some online PLCs and find shared resources – there are many. You don't have to reinvent the wheel, especially when you may be asked to reinvent education in the coming months.
Tessa: According to Dwight from The Office, "Keep it simple, stupid" seems fairly apt here and was my mantra during those 11 weeks. 🙂 I really had to let go of a lot of good lessons and activities that I do in the classroom that couldn't translate online, which was hard. Keeping the different tech platforms to a minimum was key. There are a plethora of tech tools but if you consider every subject using 3-4 tools that means a student might have to navigate 15+ different tech tools a day. Balancing 2 completely different activities per day (i.e. an Edpuzzle and a short written piece or a short reading and a grammar worksheet) was a really good, feasible amount of work for students (per their feedback) to complete in the fifty minutes allotted. What kids really needed most of all, though, was connection. They looked forward to our group F2Fs. Mostly we did escape rooms or conversations in small groups, but sometimes we did Quizlet or races with the whole class. There were times I felt like a brand new teacher, technology utterly failed me, students had WiFi issues, doctors appointments ran long and I was racing to get back to my laptop in time. Allow yourself some grace. We're all doing the best we can at any given moment and it's okay if your best today means buying a lesson from TeachersPayTeachers or not grading an assignment. We are being asked to do a lot with a little in a time of pretty intense trauma. Be good to yourself.
Stephanie: Look up training from ACTFL-Life saver!
Becky: I've had parents who even if they didn't feel their child was progressing as much as they had before school closures were just so grateful to see that we care about their children. We're all doing the best we can and know that even if we can't do quite as much as we'd like, the feeling of caring and concern that parents feel coming from us means so much.
Amy: We all need to be our kids' advocates and cheerleaders. Most importantly, I do not plan to lower my expectations for my students. This pandemic proves to us that we need to be able to problem solve, adapt to new situations, face challenges, and learn new things, sometimes with little to no warning. Thus, we are doing our children a huge disservice if we accept anything less than their best effort.
Stay safe and healthy, my teacher colleagues/friends!
May 2020-2021 be your best teaching year yet!
MIL GRACIAS to the wonderful teachers who contributed to this post!
We already have a part two lined up, with part three possibly coming as well.
I would love to feature you in this series! Email me at [email protected] for more information – put "Spanish Teacher Interviews" in the subject line to help me find you!