Learn Spanish on YouTube: A Guide to the Best Channels
Inside: Learn Spanish on YouTube-  a guide to the best videos and channels, for class and at home, from Jennifer Brunk of Spanish Playground. 
When YouTube arrived in 2005, I was teaching at a university in Wisconsin. Overnight, I had access to hours of authentic video at no cost. I started a collection of YouTube videos for Spanish class and marveled at how the platform was going to change language learning.
Fast forward 14 years, and we're watching 5 billion videos on YouTube every day. There is so much content, the challenge has become finding the right YouTube videos for Spanish class.
So, how do we find what we need? I've found it's essential to keep my objectives in mind. Do I want comprehensible input of specific vocabulary? Or am I looking for examples of a particular grammatical structure? If I am going to share cultural content, I consider whether students will learn more from a video in English.
So, what videos are right for you will depend on your class and goals. Below you'll find videos I've used successfully with students.
LEARN SPANISH ON YOUTUBE
This post gathers all kinds of amazing video channels and formats, for teachers or those learning Spanish on YouTube. To help you sort through all the options, click on the links to jump to specific sections. To see them ALL, just keep scrolling!
Never underestimate the power of a story in learning language! Some of the most effective YouTube videos for Spanish class are shows with characters, setting, and a plot.
YOUTUBE SHOWS FOR SPANISH LEARNERS
Story is engaging, but at the same time we don't want to bombard learners with Spanish that goes over their heads. For novice and intermediate levels, consider shows specifically for learning language.
Buena Gente is a series for novice learners. It is filmed in Mexico and is appropriate for all ages.
Extra is a language-learning series for middle and high-school students. It was produced from 2002-2004, and there are 13 episodes in Spanish available on many YouTube channels.
Destinos: An introduction to Spanish is an older series in the style of a telenovela. The 52 episodes are available on many YouTube channels.
SPANISH CARTOONS
Animated shows in Spanish appeal to younger learners and can provide fun language exposure in class.
CARTOONS FROM SPANISH-SPEAKING COUNTRIES
Educational cartoons from Latin America and Spain introduce children to culture as well as language. I use short clips of animated shows, and pause the video to build on the images with comments and questions.
Serie Pinchintún is a children's series from Chile CNTV. It tells stories of Aymara, Mapuche and Rapanui children, showing their homes, games, pets and traditions.
Pocoyó is a series from Spain, available in Spanish and English. The show is intended for preschool and has a voice over narration. The format works well with older language learners, too.
Mundo VEOVEO has children's programing from Ecuador.
Mundo Zamba is a TV series from Pakapaka, an educational children's channel from the Ministry of Education of Argentina.
SPANISH LANGUAGE VERSIONS OF CARTOONS
El Perro y el Gato is an educational television series airing on HBO with episodes available on the HBOLatino YouTube Channel. The program features dialog in Spanish and English, with the characters repeating what they say in both languages.
El mundo divertido de Peep is the Spanish version of Peep and the Big Wide World. The series teaches science and math to preschoolers and is a fabulous resource for young language learners.
The Peppa Pig Español Latino YouTube channel has many episodes of Peppa Pig in Spanish, including videos for holidays such as Father's Day, Halloween and Christmas.
Masha y el Oso is the Spanish version of a popular Russian cartoon series. There are many episodes available on YouTube.
SPANISH LESSONS ON YOUTUBE
If you are looking for direct lessons for beginners, you might want videos teaching specific concepts or limiting their language for beginners. Here are some channels perfect for those who want to learn Spanish on YouTube.
Señor Jordan has well-done videos that cover popular Spanish topics extensively. He recently began creating storytelling videos that I highly recommend, or you can browse the more traditional topical and grammar-based lessons. 
Dreaming Spanish is a series of storytelling videos designed for learners. Though they're immersion-based, they still include lots of visuals and slowed speech to stay comprehensible for learners. 
Butterfly Spanish is great for those who prefer a traditional route, and want access to videos on very specific topics or themes. These are presented by a native speaker in a lively and understandable way, and give the feel of sitting in an actual class.
VideoEle is an extensive series that will be helpful to those learning at home, and teachers who want to supplement with YouTube videos in Spanish class. You can find videos by grammar topic, or vocabulary theme. 
YOUTUBER VIDEOS IN SPANISH
YouTubers create a connection by speaking directly to their audience. The format is appealing to kids, but if you are looking for YouTube videos for Spanish class, you need to be sure the YouTubers are appropriate.
The Kids Learn Spanish Habla videos feature YouTubers from Mexico and Peru talking about kid-friendly topics. Designed for Spanish learners, these videos are much easier than authentic YouTubers.
Many kid YouTubers from Latin America also make creative videos that appeal to students. These tweens and young teens talk about their daily lives, play games and do challenges. I've found these videos especially useful with heritage speakers. Check out Spanish YouTubers: Videos for Kids by Kids for some of my favorite channels.
HOW-TO VIDEOS IN SPANISH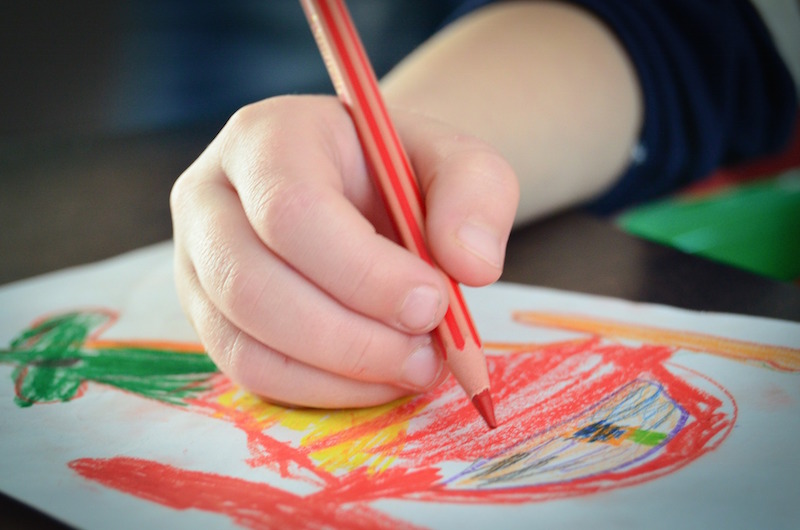 How-to videos let you combine authentic language with hands-on learning. In particular, drawing tutorials and videos of crafts model activities you can do in class or at home to learn Spanish on YouTube.
Try drawing tutorials like the ones from Dibujin Dibujado and Dibujo Fácil para Niños. Students hear lots of language in context, and it is reinforced as they draw along. I choose simple drawings and pause and rewind to let students hear instructions again and have time to draw.
Craft tutorials list the materials students are going to use, and then show a step-by-step process. I look for short videos of simple crafts from channels like DonLuNatic from Spain.
CULTURAL YOUTUBE VIDEOS FOR SPANISH CLASS
One of the best uses of YouTube videos for Spanish class is to share images of cultural content such as places, celebrations, sports, food, and dance.
If you are teaching a specific topic or event, it is always worth doing a YouTube search in Spanish to find authentic video. You can show a short clip with the original audio, then pause or turn off the volume and comment to create comprehensible input with key vocabulary.
HOLIDAYS AND FESTIVALS
Try YouTube videos to show students images of cultural celebrations such as Día de los Muertos, la Cabalgata de Reyes Magos in Sevilla or La Tomatina de Buñol.
GEOGRAPHY AND THE ENVIRONMENT
You can also introduce students to places with documentaries and travel videos. For example, try the short public service announcements from the Mexican Secretaría de Medio Ambiente y Recursos Naturales to share the biodiversity of Mexico.
Videos in English are also an excellent source of content about different places. National Geographic Kids has a YouTube series called Are We There Yet, with episodes about Latin American countries. These videos are a fabulous introduction to specific topics like the pyramids of Mexico, llamas in Peru or the cloud forest of Ecuador.
STREAMING YOUTUBE VIDEOS IN SCHOOLS
YouTube is free because publishers advertise. However, we want to focus our students' attention on the content we have selected, not compete with ads. Although there are third party apps to download YouTube videos for Spanish class, they violate Google's terms of service.
YouTube Premium is one way to eliminate advertising and download videos. Another solution is Edpuzzle. Edpuzzle uses YouTube's embedded player, and lets you choose the part of a video you want to show. You can also add questions and comments to create an interactive lesson.
STREAMING VIDEO WITH NETFLIX
No service rivals YouTube for user-created content or quantity of authentic media. However, Netflix offers a wide range of high quality shows in Spanish and has excellent options for the classroom.
To get started, check out the Best Spanish Cartoons and Shows on Netflix and these Spanish Movies for Kids.
TEACHING SPANISH WITH VIDEO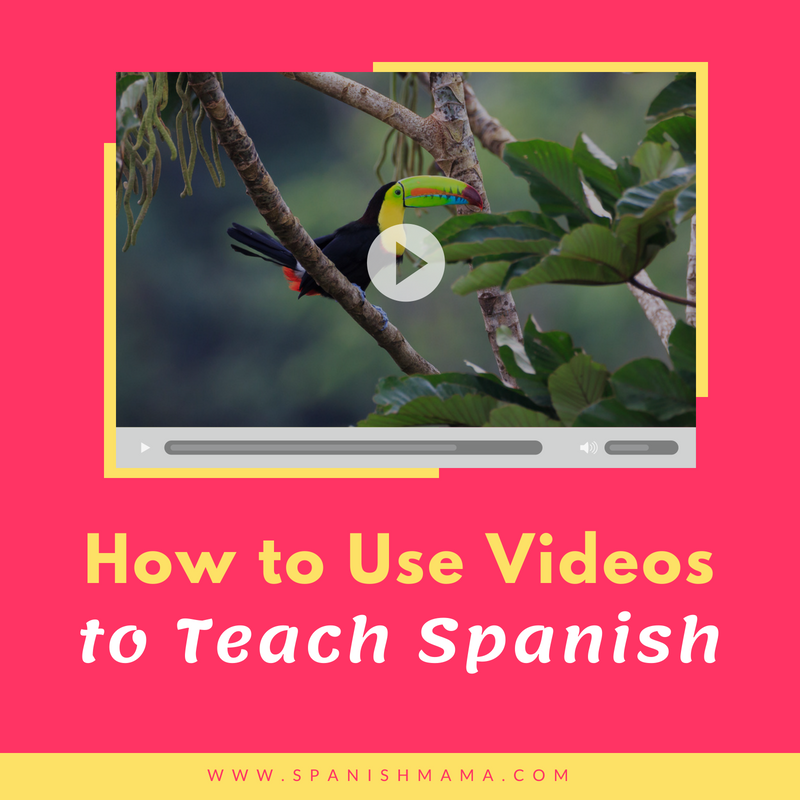 YouTube videos for Spanish class are a fabulous resource, but the videos are only one piece of the puzzle. Teaching effectively with video takes planning and technique. Check out Spanish Mama's excellent article on How to Use Videos to Teach Spanish for specific tips for your classroom.
People all over the world continue to add video to YouTube at an astounding rate, and it takes sorting and planning to use it well, whether in the classroom or to learn Spanish on YouTube on your own. However, the payoff is enormous as we expose students to authentic Spanish and offer them a window to the world.
What other channels would you recommend for using in class or to learn Spanish on YouTube? Let us know in the comments below.
Like it? Pin it!