March Madness Bracket Activity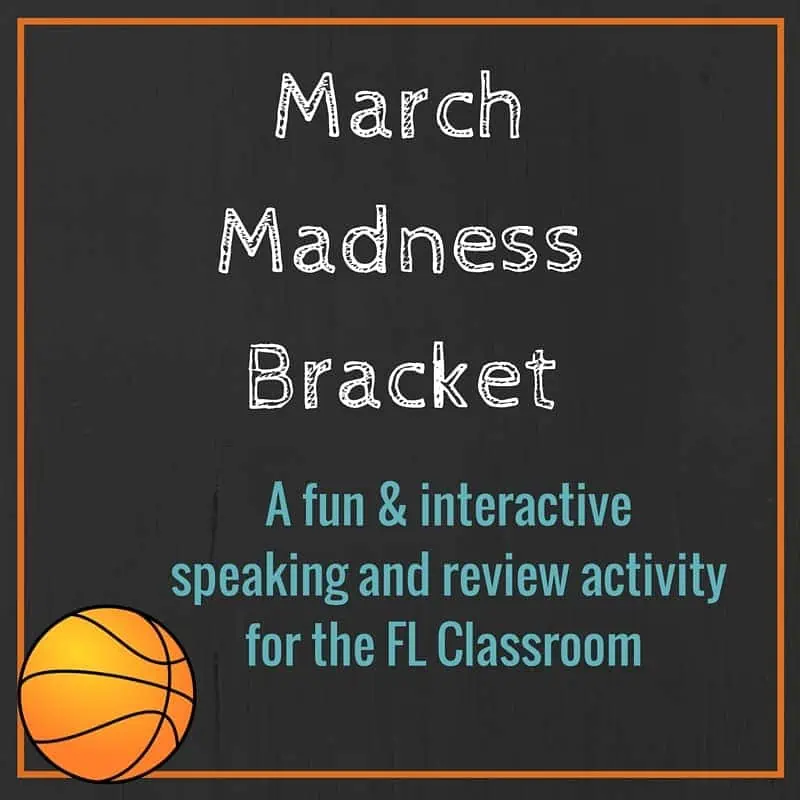 My students love to express opinions. I play a simple game in which we review any vocabulary by marking one side of the room as "Me encanta" and the other as "No me gusta." I just call out words (could be foods, hobbies, classes– anything!) and they move to the side of the room that matches their feelings about it. It's always a hit and a great filler for those times when you finish early or need a brain break.
Using a bracket this time of year (March madness…go Heels!) is an awesome way to provide a visual and take the activity up a notch. I got this from Ashley Uyaguari, who blogs at Desk-Free: Building an Inspired Language Classrom the OWL Way.  The class votes on each word, and you could even do this "caucus-style," where one side of the room is the top choice and the other is the bottom choice. To turn it into a speaking activity, allow groups to try to persuade indecisive voters or the other side. You could also tell the undecided voters to stand in the middle, and give the caucus sides 30 seconds or so to come up with a one-sentence advertisement for their side. They share with the undecided voters, who then have to choose a side. (For example, with a choice between "la manzana" and "el pastel" one side might say, "Es saludable," and the other might say, "Es muy rico." Although in that case they'd probably all be the on el pastel side already… but you get my point, I'm sure.
I made up a PowerPoint with brackets starting with 32 choices and 16 choices. Only the first choices appear at first in case you want them to list words without knowing what they are for. Have fun and let me know how it goes! Click below to get the PowerPoint: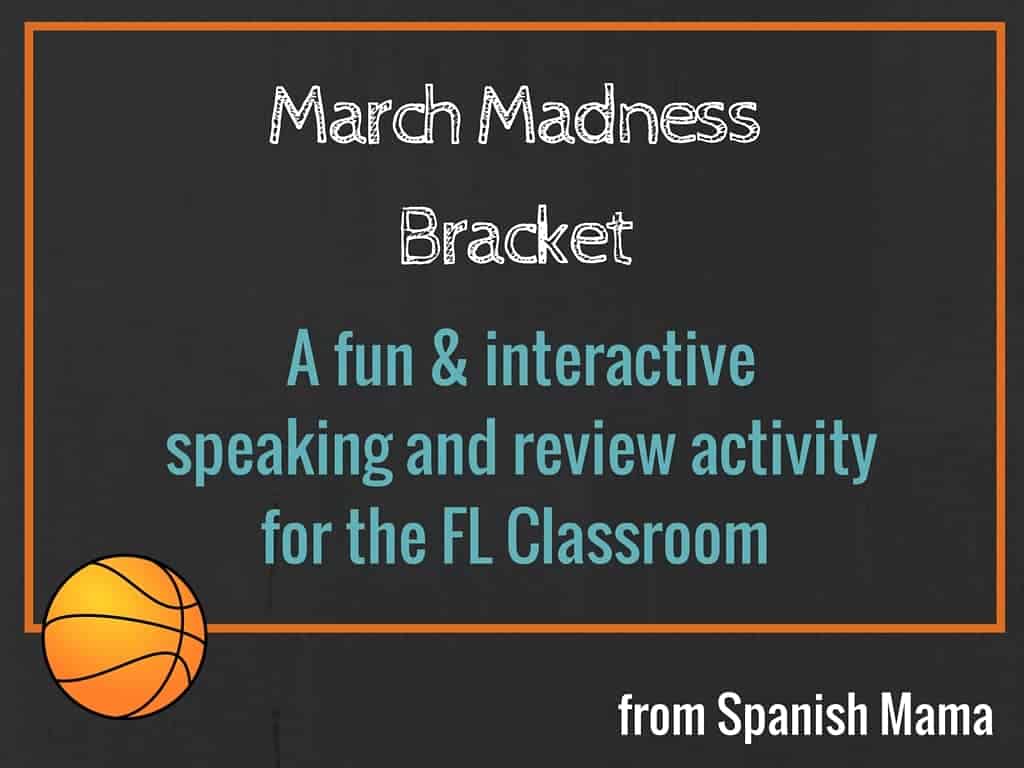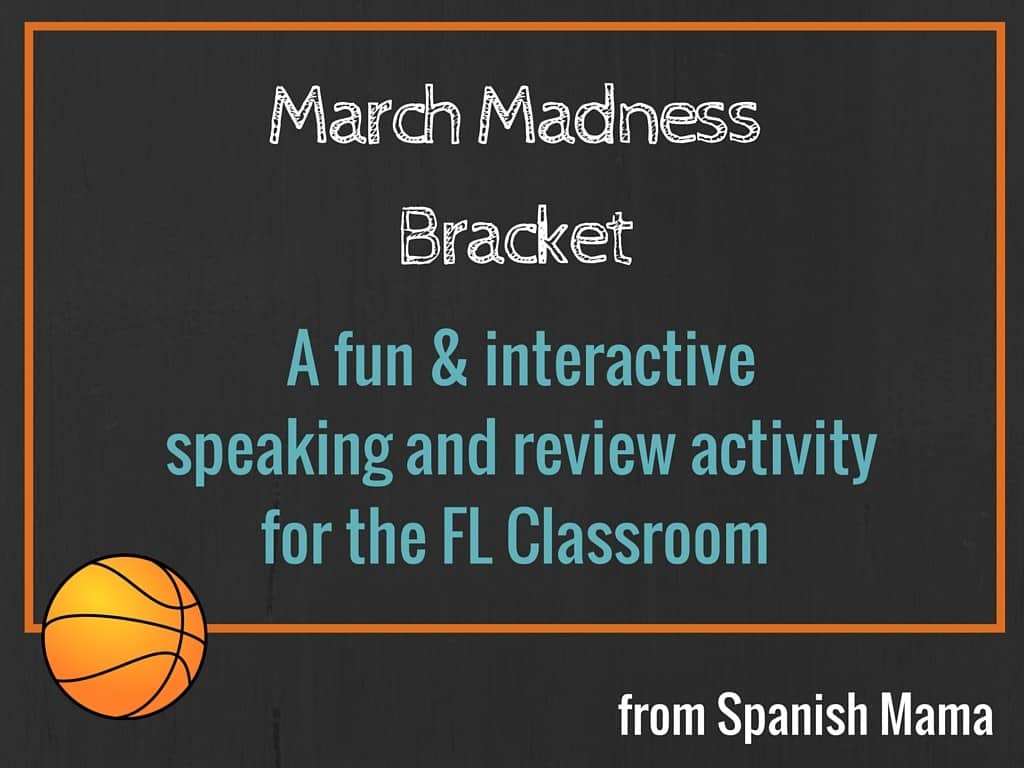 Follow me on Pinterest for more ideas for games and activities like this one!: