Lesson 5: Me gusta Activities for Preschool Spanish
Inside: A preschool lesson with me gusta activities, with comprehensible stories, songs, and input for kids.
Lesson 5 Goals: I can say that I like or don't like something.
Target Structures: me gusta, no me gusta, te gusta
(Las uvas, la zanahoria, el queso, la galleta, la lechuga, and los arándanos are also introduced. At this point, they are always presented with pictures or props. Only the target structures are meant to be acquired at this point. Having variety in the foods is fun for book, games, and songs. They can be learned naturally throughout the entire unit.)
Click here to see the week-by-week listing, and to access my overall unit plans. (Each lesson provides enough material for multiple classes.)
Review: Sings the songs learned so far, ¿Cómo te llamas? ball chant, Los animales Bingo.
Movement/brain breaks: Stretch with our movement words: levántate, siéntate, manos arriba, and manos abajo, corre and salta, Duck, Duck, Goose in Spanish, or ¡Salta, salta!
ME GUSTA ACTIVITIES
ACTIVITY 1
Introduce the new foods (las uvas, la zanahoria, el queso, la galleta, la lechuga, and los arándanos). Use props or toys if you can! These foods will appear in the stories, songs, and games throughout the lesson, so just go for comprehension and don't expect students to produce them for a while.
Show the lettuce, for example, and say, Es lechuga. Use the animals props and say, El caballo come la lechuga, or hand it to a student and ask, ¿Emily come la lechuga o come la manazana?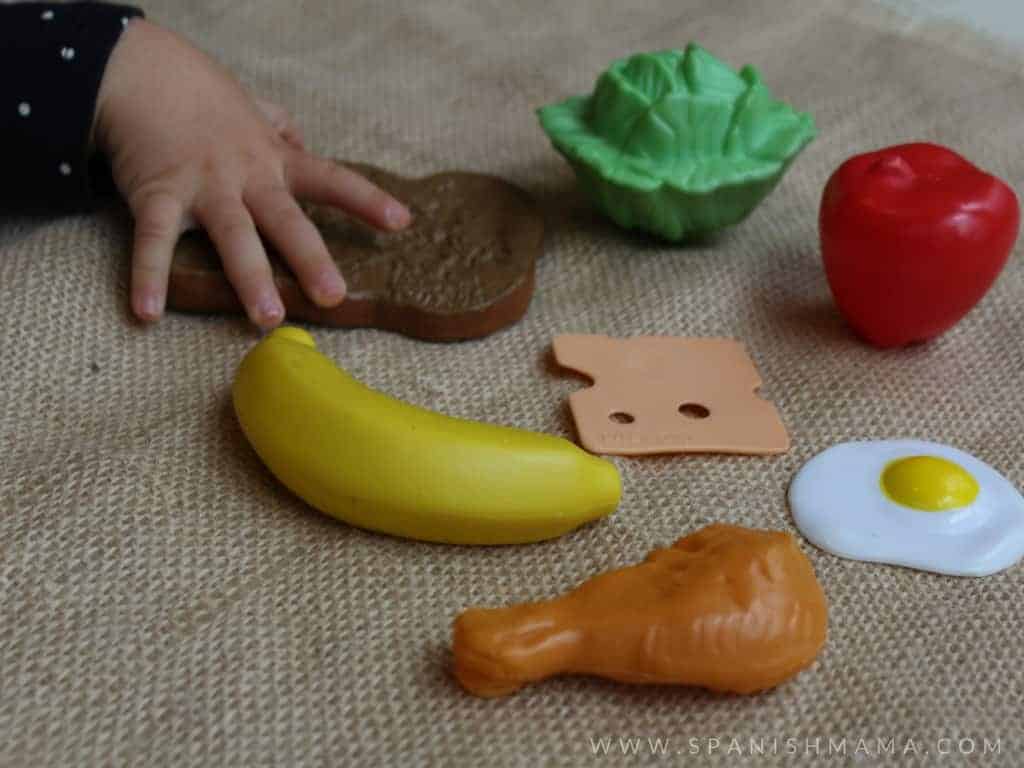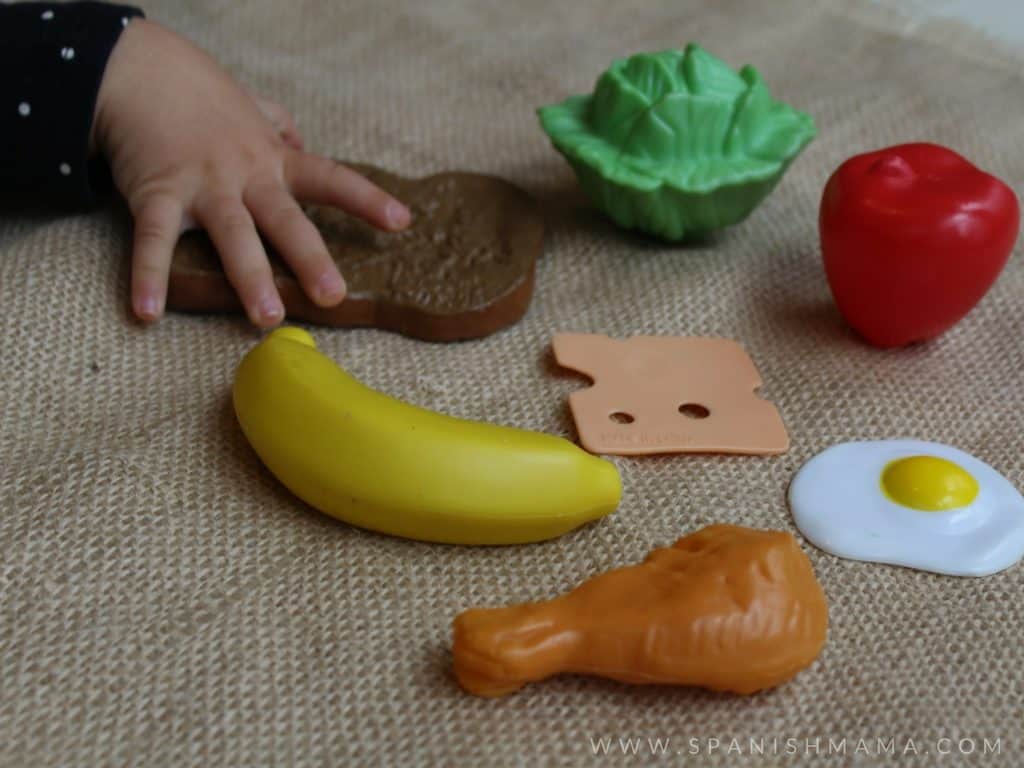 ACTIVITY 2
Tell the story El pato que tiene hambre, available below. Stop to ask questions and check for understanding as necessary.
ACTIVITY 3
Play Bingo with pictures of the foods. To keep the language as "whole" as possible, I call out the terms as Me gusta el helado. Me gustan las uvas. If the words are very new, show a picture as you call out the term.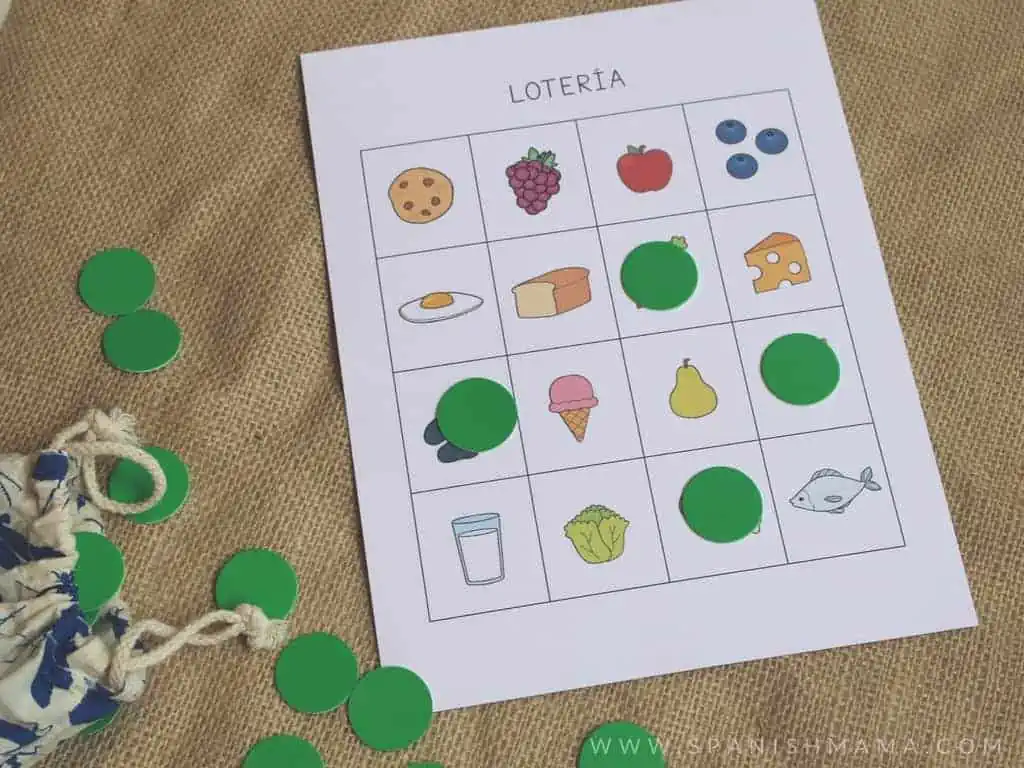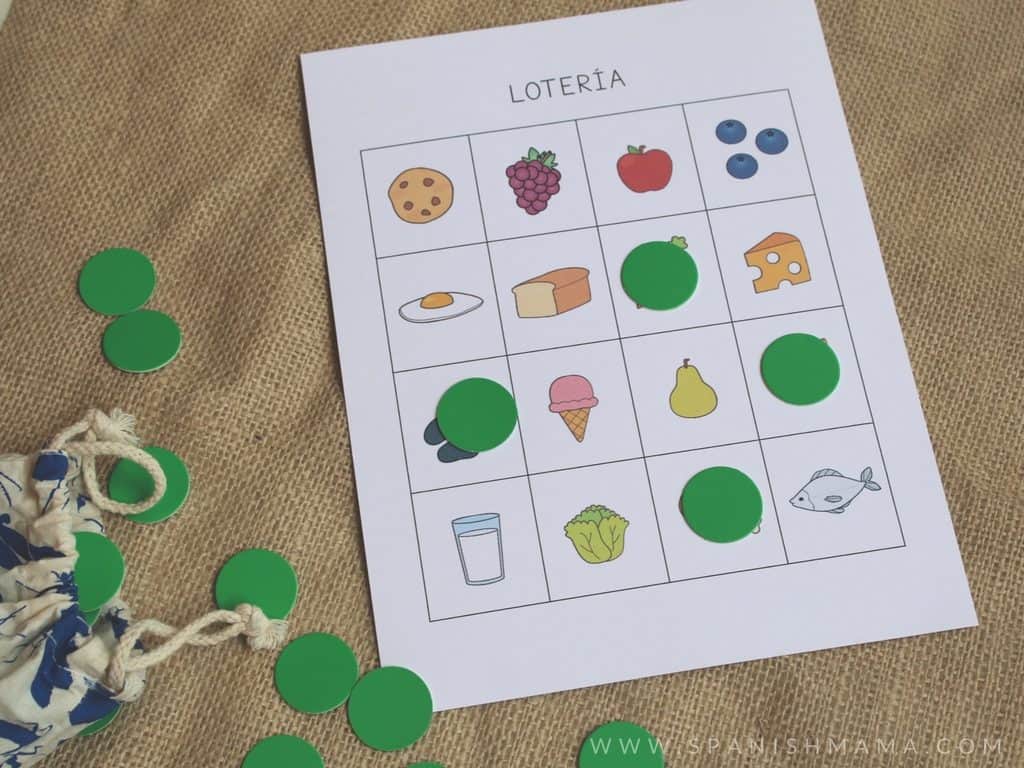 ACTIVITY 4
Vote on favorite foods and make a graph, like in Lesson 4. I prepared little cards with names ahead of time, since we'll repeat this activity, but post-its would work as well. This is a fun way to get in lots of repetition of the food names as you ask and point to the pictures.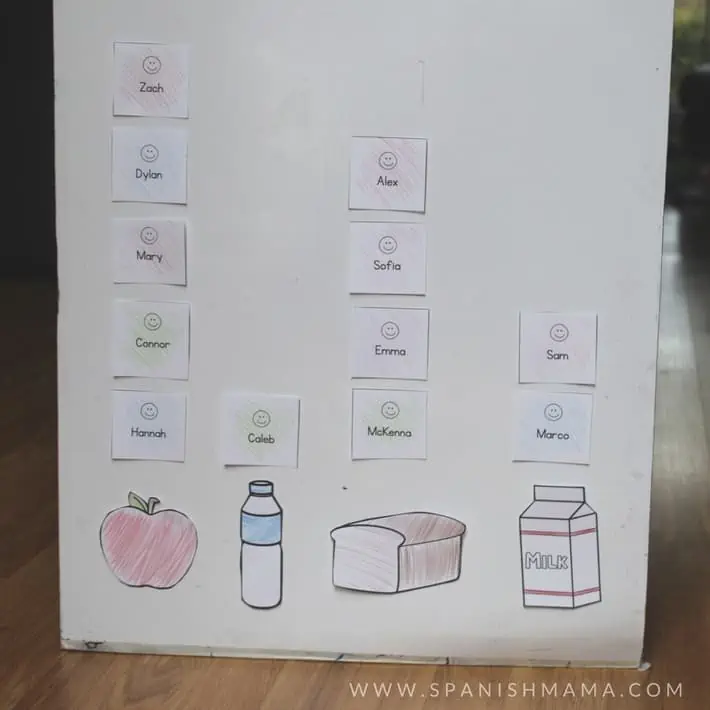 ACTIVITY 5
Do some total physical response with the words learned so far. Say a word or phrase, and they act it out. El gato dice miau, come la manzana, toma agua, etc. This is a perfect time to watch what everyone is doing and get a check on the pace of the lessons. Always go as slow as necessary, repeating games and activities as needed. These lessons are packed with new targets, so if anything is shaky I take extra time before moving onto the next lesson.
FB LIVE
See my FB live chat on teaching "me gusta," for some more tips and to get a visual on ways to use my lessons.
SUPPLEMENTAL ME GUSTA RESOURCES
A lesson on me gusta and no me gusta:
Sesame Street episode on me gusta/ no me gusta:
Peppa Pig episode on foods:
Las verduras en español:
Las frutas en español:
Silly, highly comprehensible songs that teach me gusta/no me gusta:
WANT MORE?
If you like this lesson, click to purchase the whole unit! You'll get games, printables, mini-books, and more!