A Beginner's Guide to Learning Spanish Online for Free
Inside: Teach yourself Spanish, with these free online Spanish resources.
This is the list I wish I'd had as a new teacher, or as a Spanish learner myself.
Here I've collected my favorite online Spanish resources, and all are free (though some may have paid upgrade options). These are great for supplementing in the classroom or practicing at home.
If you want to learn Spanish, most people will probably tell you need to practice. That's actually not true!
The main thing you need is lots (and lots and lots) of input.
The best resources to teach yourself Spanish:
Focus on high-frequency verbs and words, over and over.
Use language in context.
Are comprehensible and interesting.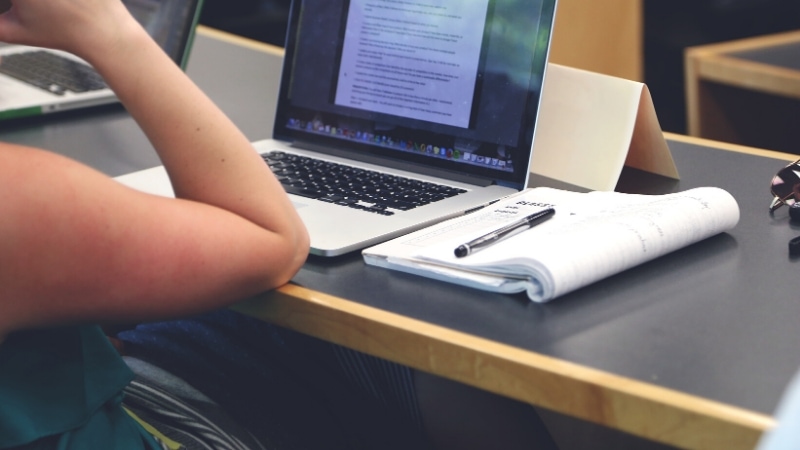 If you are looking for a younger crowd, I've got a great list of sites to learn Spanish online with kids. You also might like my post on the best Spanish learning apps.
Teach Yourself Spanish
Here's an outline of the resources included in this post:
Spanish Apps
Spanish Podcasts
Online Interactive Lessons
Spanish Videos
Spanish Listening Sites
Online Reading Practice
Optional: Grammar Resources
TEACH YOURSELF SPANISH: 5 Apps
1. DuoLingo is decent as far as free apps go. Take a placement test and move through lessons at your own pace. DuoLingo can be a little frustrating because it can be picky about small errors, but it seems to be improving. There is also a new stories feature, that seems to be more in line with comprehensible input!
2. Babbel is for busy learners who want to quickly reach a conversational level of Spanish,. Lessons are mainly presented through audio and images, and then in context of conversation on everyday topics, in 10-15 minutes. The app is easy to use, and there is a lot of interactive translation practice between English and Spanish.  
3. Busuu offers lessons up to the intermediate level. Users who complete the entire program receive a certificate through the creator company McGraw-Hill. The app teaches vocabulary, grammar, listening, writing, and speaking skills, though the grammar lessons are exclusive to the paid version.
4. HelloTalk is an exchange language app that puts you in touch with over 1 million native speakers and language learners all over the world. If you are serious about improving your Spanish, this app can help you with actual real-world conversation practice. 
5. Qlango is a quiz game that provides you with Spanish audio, and you have to race to click the correct English translation. The interface is basic, but it's nice to have on hand for quick practice when you have a minute.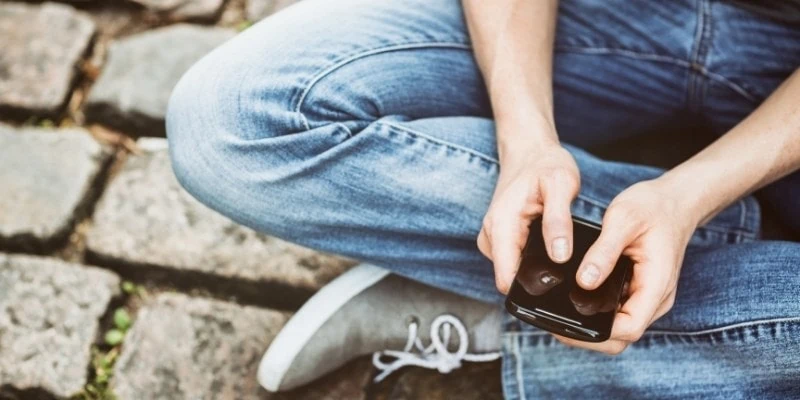 Learn Spanish with podcasts
I LOVE podcasts for busy Spanish learners, and many more are coming out all the time! Here are five free options for leaners:
1. Español con Juan This podcast was created with Spanish learners in mind, who want to learn Spanish naturally through normal conversation and interesting stories.
2. SpanishPodcast.Net Although the site offers "Spanish 101 lessons", they are really grammar lessons in Spanish and would be very difficult for beginners on their own. There are a ton of videos on YouTube as well.
3. Spanish Obsessed Lisa and Rob co-host this podcast, which has dozens of well-produced episodes. Even the very first levels are conversation-based, and all episodes include transcripts.
4. Discover Spanish is an organized podcast that moves through introductory phrases in well-paced 15-minute chunks. The main structure is a presentation of new phrases with some explanation and then a chance to repeat them several times. 
5. The Unlimited Spanish This is an impressive and extensive collection of almost 150 podcasts for improving your listening skills.  Most episodes include a transcript and lesson outline on the website.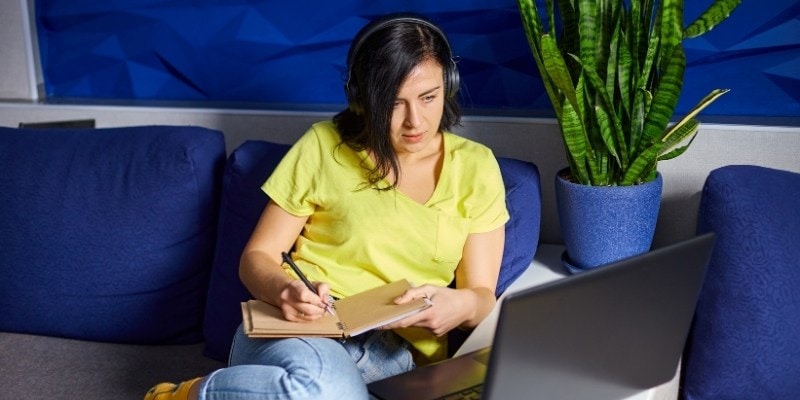 ONLINE INTERACTIVE LESSONS
1. Fluencia Similar to DuoLingo, this site/app takes you through bite-sized lessons that include listening, speaking, and reading.
2. FSI I haven't personally used this site, but it came strongly recommend here. Put out Foreign Service Institute to train foreign workers and officials, it includes an online textbook and audio lessons.
3. Busuu The free version is a bit limited, but gives self-paced interactive lessons and connects you to native speakers as well.
LEARN SPANISH ONLINE WITH VIDEOS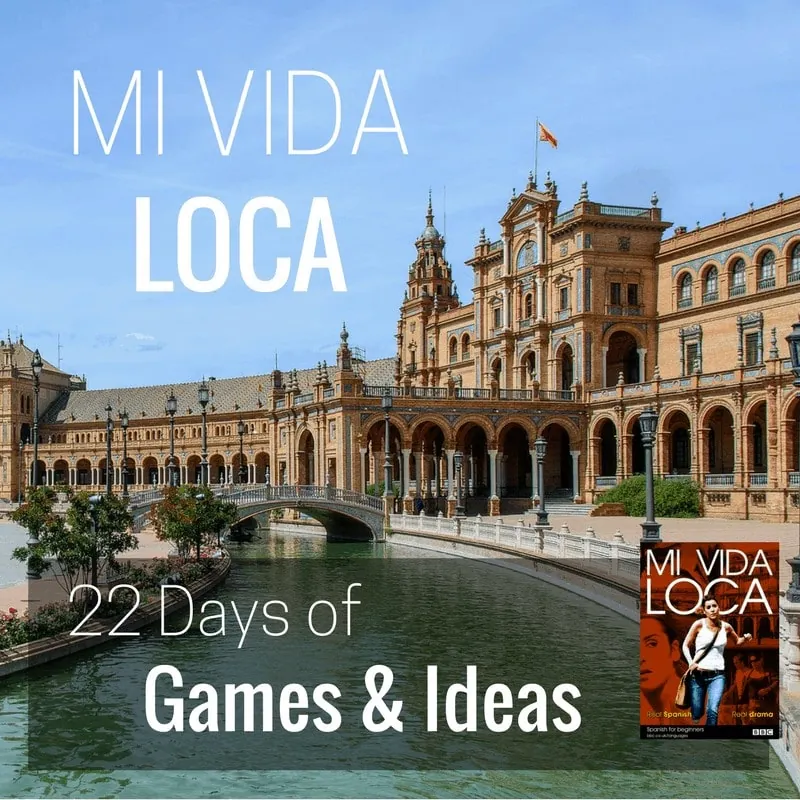 1. Mi Vida Loca This series is one of the best online Spanish resources! Created for absolute beginners, you get an immersive adventure set in Spain, with lessons along the way. There's a tad more English than I'd like, but it's still great. I created a series of games and links to accompany each episode, as well as a free packet to accompany the first 5 episodes.
2. Dreaming Spanish
3. Extra Extra en español exposes learners to Spanish, in the context of a sitcom-like setting (similiar to the show Friends), through 13 episodes. The show is really funny, and though most teachers don't have any problem showing it, the romance scenes are super exaggerated (awkward? weird?) Parents/teachers might want to preview. Here's the first episode:
4. Destinos So Destinos is a bit dated. If you can get past that, it's a great resource! 52 episodes follow a lawyer around the world as she tries to solve a mystery. They're a great way to get immersed in Spanish in the context of a telenova, with culture thrown in too.
5. Video Ele is a series of videos that introduce different themes and strutures, with some culture thrown in. My students find them a teensy boring out of context, but for a motivated learner or to show a specific topic in class, they're great! Here's an example:
TEACH YOURSELF SPANISH WITH AUTHENTIC LISTENING
1. Spanish Proficiency Exercises All are video recordings of native speakers from different countries, and are organized by proficiency tasks and levels (score!).
2. Spanish Listening This is another gold mine of native speakers, with videos divided by topic and level. There are also activities to go with each recording.
3. Radio Ambulante Produced by NPR, this podcast contains Latin American stories and is best suited for intermediate to advanced learners.
4. Lyrics Training An online fill-in-the-blank activity for listening to music in Spanish.
5. Ver-Taal Authentic commericals, trailers, newscasts, and more in Spanish, with comprehension activities as well.
6. Learn Spanish Podcasts Very cool site for learning Spanish through comprehensible podcasts (not for absolute beginners), with transcripts included.
ONLINE SPANISH RESOURCES: READING PRACTICE
1. BBC Mundo World news in Spanish.
3. ESPN in Spanish
4. Newsela This is a great resource for news articles. The best thing is that you can choose grade levels to simplify the reading if desired.
5. Reading is one of the most effective ways of acquiring language. Beelinguapp offers users the chance to read and listen to books and articles in multiple languages. 
SPANISH GRAMMAR RESOURCES
1. Study Spanish This website has most Spanish grammar topics broken down into lessons. The explanations are clear with examples, and there are a variety of ways to practie.
2. Spanish Language & Culture Lots of grammar activities and in-context practice, with some listening and song activities thrown in.
3. 121 Spanish Is a well-organized site, with video as well as grammar activities.
4. Señor Jordan A Spanish teacher, Señor Jordan has a series of YouTube videos explaining various Spanish structures, with some songs as well. Since I don't do much grammar in class, this is a great online Spanish resource that my students can do at home. He also now teaches using comprehensible input, and is beginning to create storytelling videos that teach grammar as a pop-up. Here's an example:
What sites did I miss? Let me know in the comments below!