Lesson 2: Dice and Me llamo Lesson for Preschool Spanish
Inside: Activities for a ¿Cómo te llamas? and me llamo lesson for preschool Spanish classes.
Lesson 2 Goals: I can say my name. I can recognize some animals by name.
Target Structures: ¿Cómo te llamas? Me llamo…, dice
(Los animales de la granja are introduced this lesson. At this point, the goal is just to recognize their names, not necessarily name them like in Lesson 3. They're mainly here to learn dice.)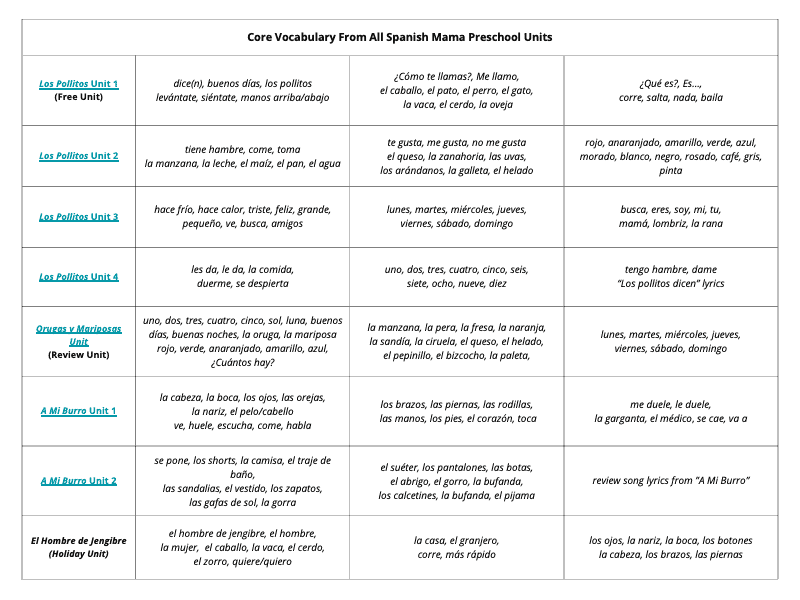 Click to see my outline of Preschool Spanish Lessons for Los pollitos dicen. (Each lesson provides enough material for multiple classes.)
Movement/brain breaks: Stretch with movement words: levántate, siéntate, manos arriba, and manos abajo, corre, salta, Duck, Duck, Goose in Spanish, or ¡Salta, salta!
¿CÓMO TE LLAMAS? & ME LLAMO LESSON FOR PRESCHOOL
ACTIVITY 1
Introduce ¿Cómo te llamas? and Me llamo. Model for a bit (the pollito puppet from the last lesson works well to act this out.) For example:
Teacher: – ¡Buenos días!
Pollito: – ¡Buenos días!
Pollito: – ¿Cómo te llamas?
Teacher: – Me llamo…
Then, ask the kids their names. The video below, from Mundo de Pepita, is really helpful in seeing how to this sort of modeling and interacting with the students.
ACTIVITY 2
Have the students sit in a circle, and pass a ball. While passing the ball, chant, ¿Có-mo te lla-mas, có-mo te lla-mas, có-mo te lla-mas TÚ? Whoever has the ball on tú answers: Me llamo ______. It's okay if they only say their name right now. Usually the kids clamor for a turn, but if the ball lands on someone shy, they can pass it to a neighbor. No need to force output!
I often use this chant as a warm-up for circle time as we start class.
ACTIVITY 3
Review Los pollitos dicen and sing using the pollito puppets.
Circle dice again:¿El pollito dice: <muu>? ¡No! ¿El elefante dice: <pío>? ¡No! ¿El pollito dice: <pío>? ¡Sí! etc. 
Introduce more farm animas with these farm-animals-printouts and circle those. ¿El caballo dice: <pío pío>? ¡No! ¿El caballo dice: <nii>? ¡Sí!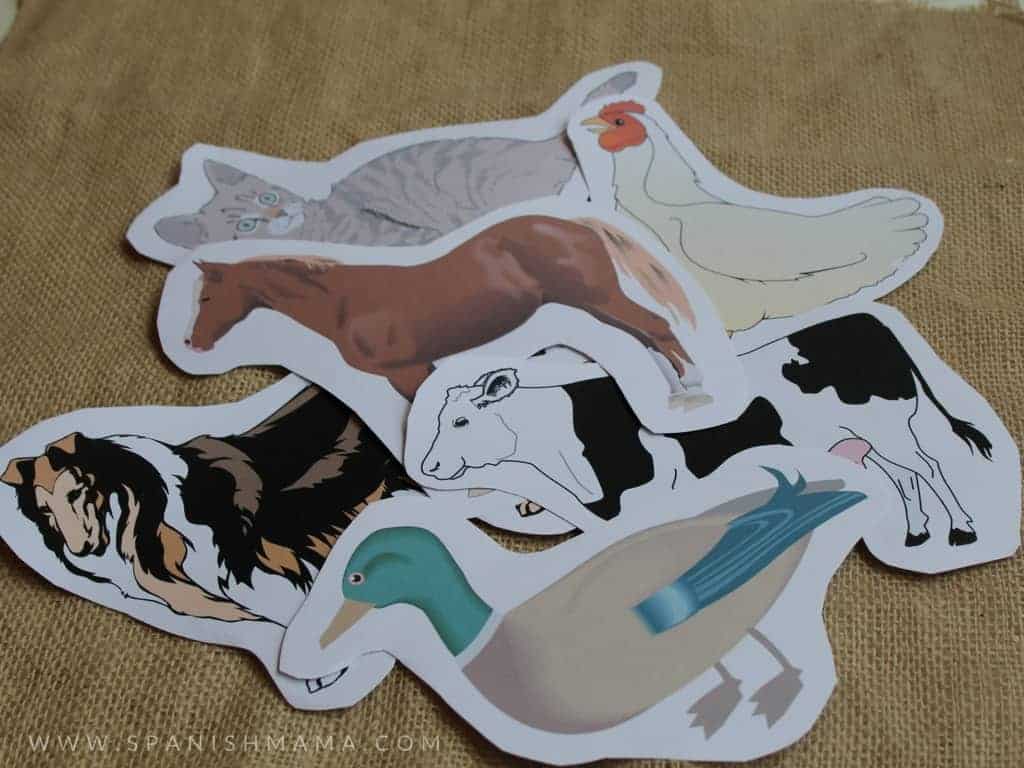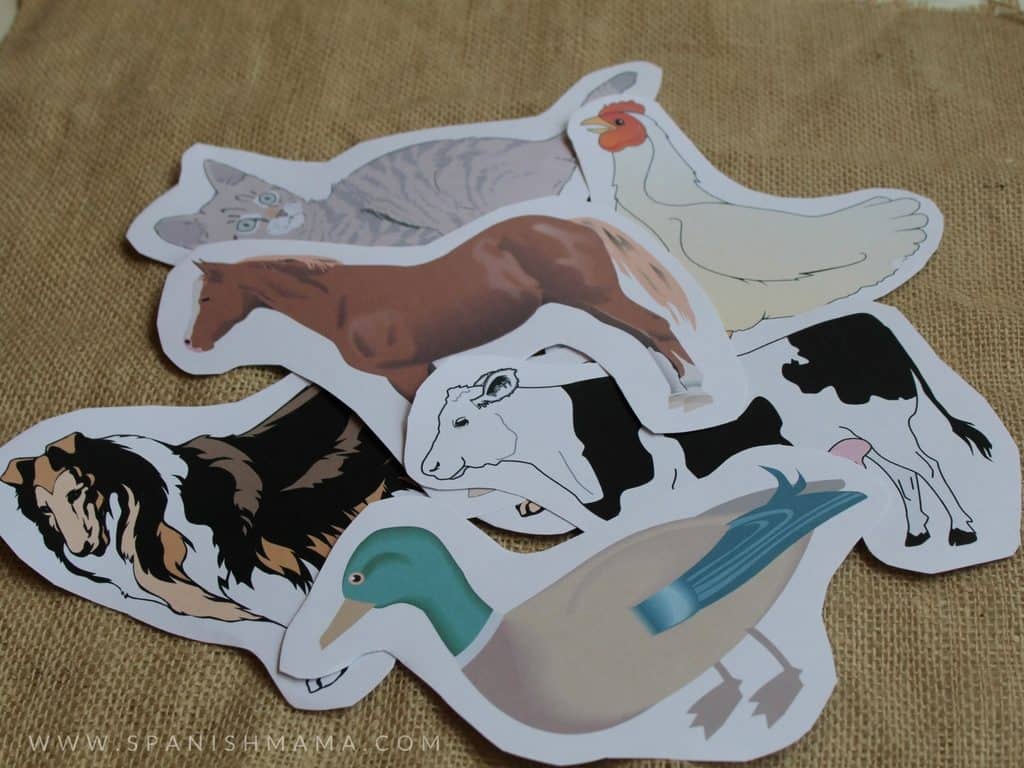 FB LIVE
I've been hopping onto Facebook recently, to chat about this series and give tips for teaching preschool Spanish. It's just me and my homemade set up, but hopefully it will help "show" how I use these lessons, myself!
This was my "Preschool Chat 2" and I go over lots of games you can play even with little ones!
SUPPLEMENTAL ME LLAMO RESOURCES FOR HOME OR CLASS:
Free Printables for this Lesson:
To do all the activities I suggest in this post, you'll want to download my free unit Los Pollitos Dicen Unit 1 so you have all the materials at your fingertips. It includes a teacher's guide, lesson plans, printable activities, mini-books, and a PDF story.