Mi Vida Loca Episode 5: Tapas
Episode 5: Tapas
Ordering food and drinks, pronouns, quiero
Activity: Bracket Game (reviewing food and drinks in Spanish)
By now your students have learned over 16 terms for food and drinks.
Do a bracket tournament and vote on the top food or drink. Use my March Madness bracket PPT here to project a bracket on the board and list the items. (To keep it simple, I purposely do not use the alcoholic drinks mentioned in this episode — no vino or cerveza!) Designate one wall for the upper choice and one for the lower choice. Call out "¿Agua con gas, o café?" for example, and the students vote by moving to one side of the room or the other.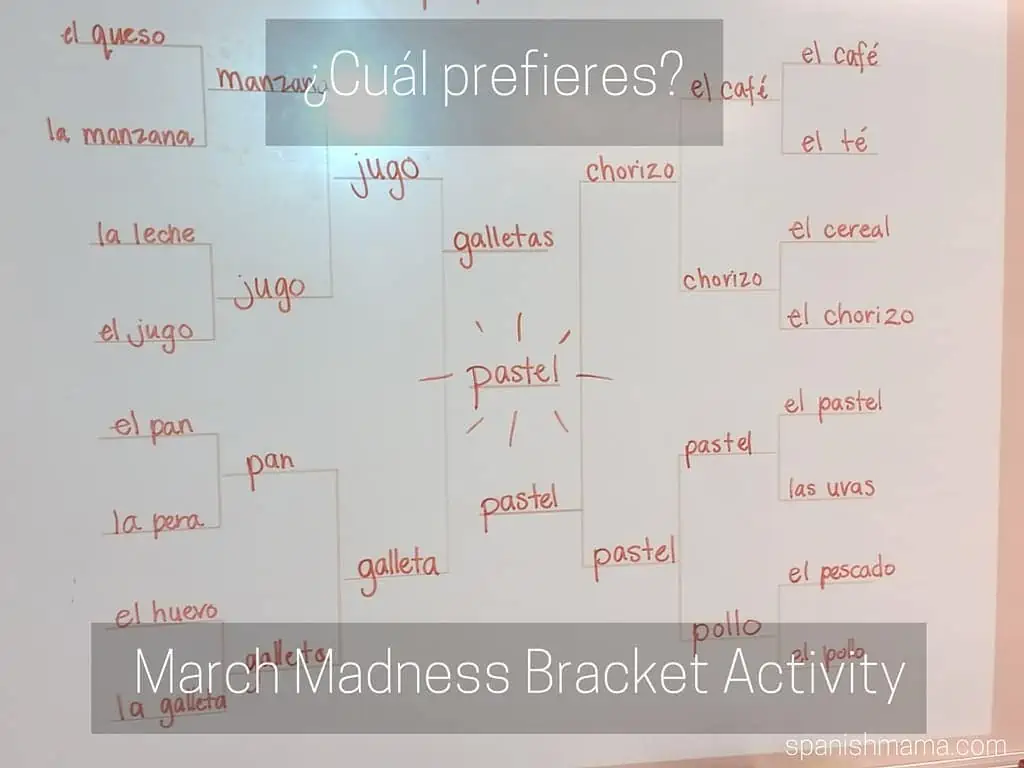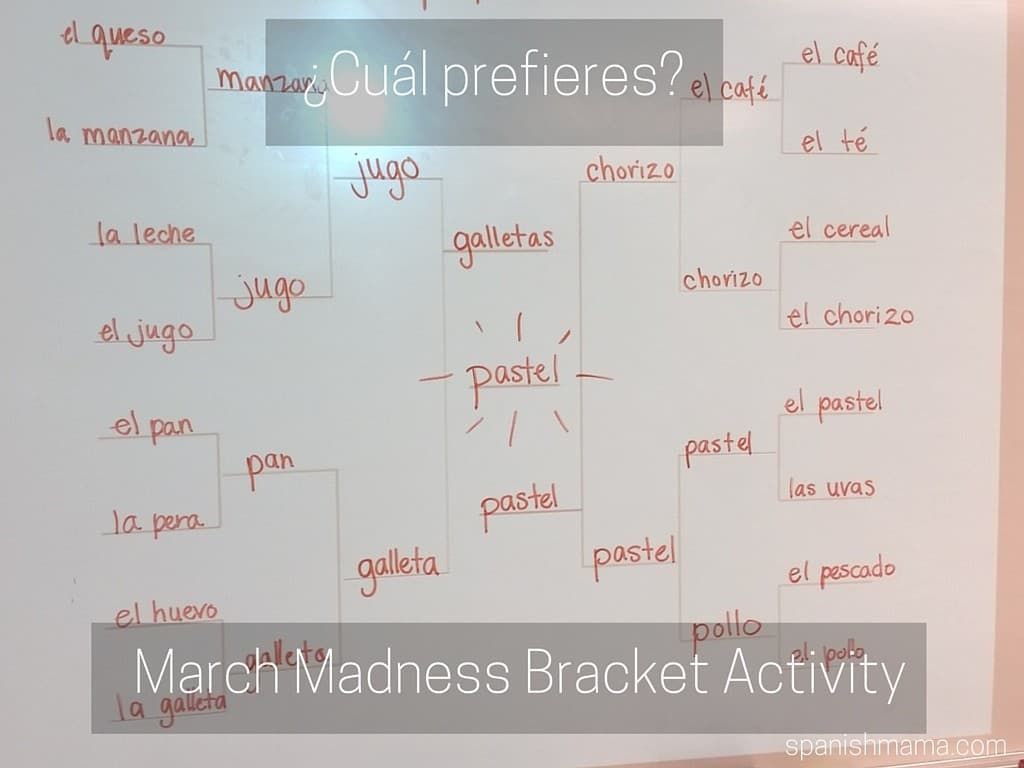 This is so simple, but students love to give opinions and feel more invested in the activity when it's personal. If your students are not beginners, you could also allow them to try and convince their peers to join them, only using Spanish. (I got this idea originally from Ashley Uyaguari, who blogs at Desk-Free: Building an Inspired Language Classrom the OWL Way.)
Activity: Practicing and learning pronouns
Have the students use their hands as a reference when learning pronouns, to make the it really concrete. One idea is to have them trace their hands, and label each finger as a pronoun. This is a great activity for interactive notebooks, and you can write the English under the fingers. (I saw the idea for the hand here first at SpanishPlans.org!)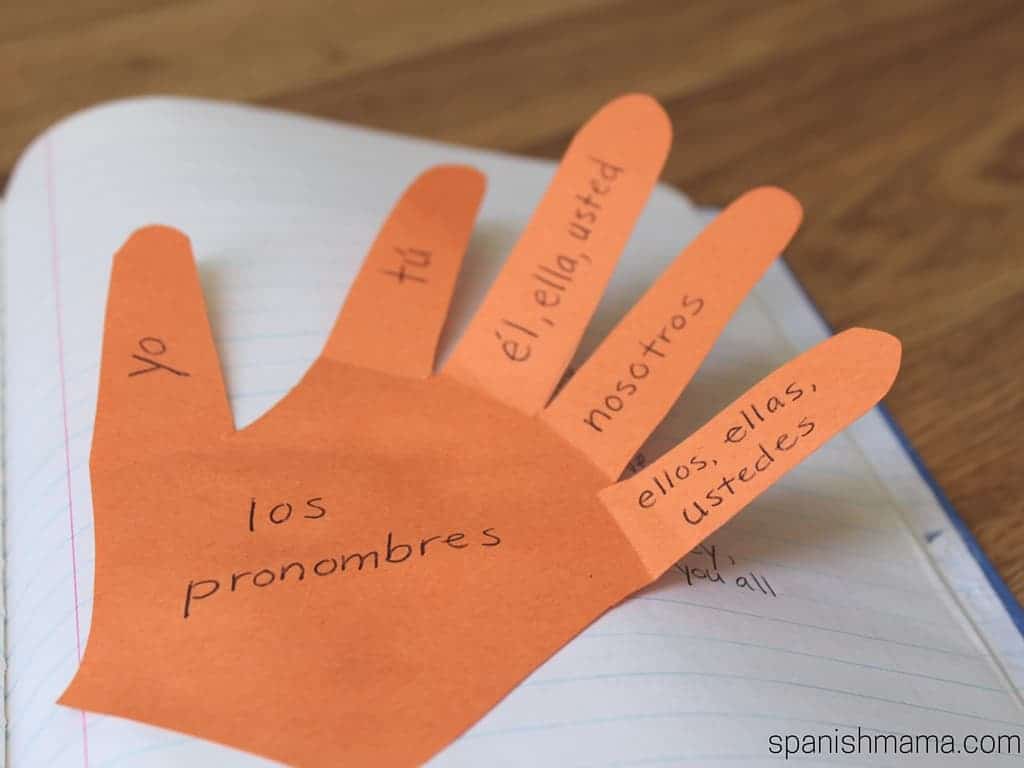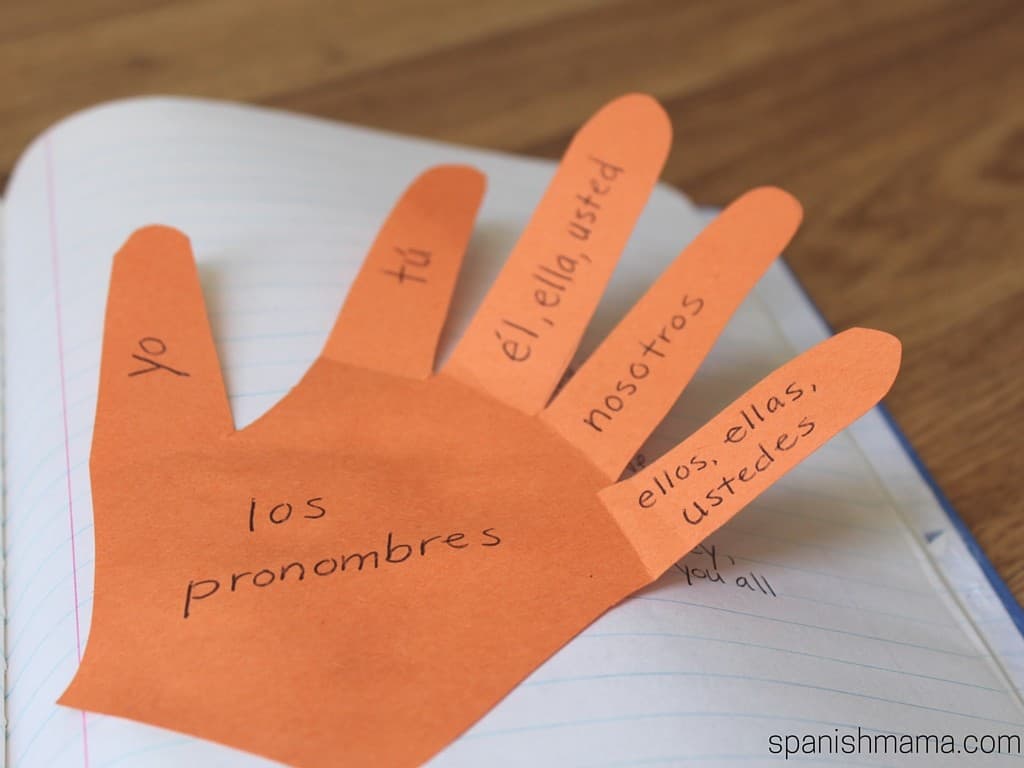 Then, use gestures to help your students internalize the pronouns. I really like the fingers with tú and yo for questions and answers, because the gestures are so obvious. Early on, it can be very helpful to have them practicing with each other: ¿Tú eres alto? Sí, soy alto. If you teach a lot of explicit grammar, this will come in handy if you have them chanting to practice conjugations, to keep them from mindlessly chanting. (Like the Spanish 2 student who can easily count 1-10 but can't remember siete without counting up!) If you rely more on pop-up grammar, I think this could be an efficient way to quickly conjugate a verb across the fingers. If they have the fingers and pronouns down, you can just say the verbs with the gestures.


Video:
To practice pronouns:
Buy the entire packet  for Mi Vida Loca to get access to all of the activity sheets, answer key, teacher's guide, and 20+ pages of printables for extra games. Activity sheets for Episodes 1-5 are available for free! I'd appreciate some feedback love if you enjoyed it!