Spanish Speaking Countries Flags and Free Printable Banner
Inside: Spanish speaking countries flags (free printable banner). 
For Hispanic Heritage month, lots of people are looking for decorations. How about a string of flags from Spanish-speaking countries to brighten up your space or classroom?
I've created a little free printable that you can download, print, and put up in no time. These would be perfect for a bulletin board or to hang from a table or mantle.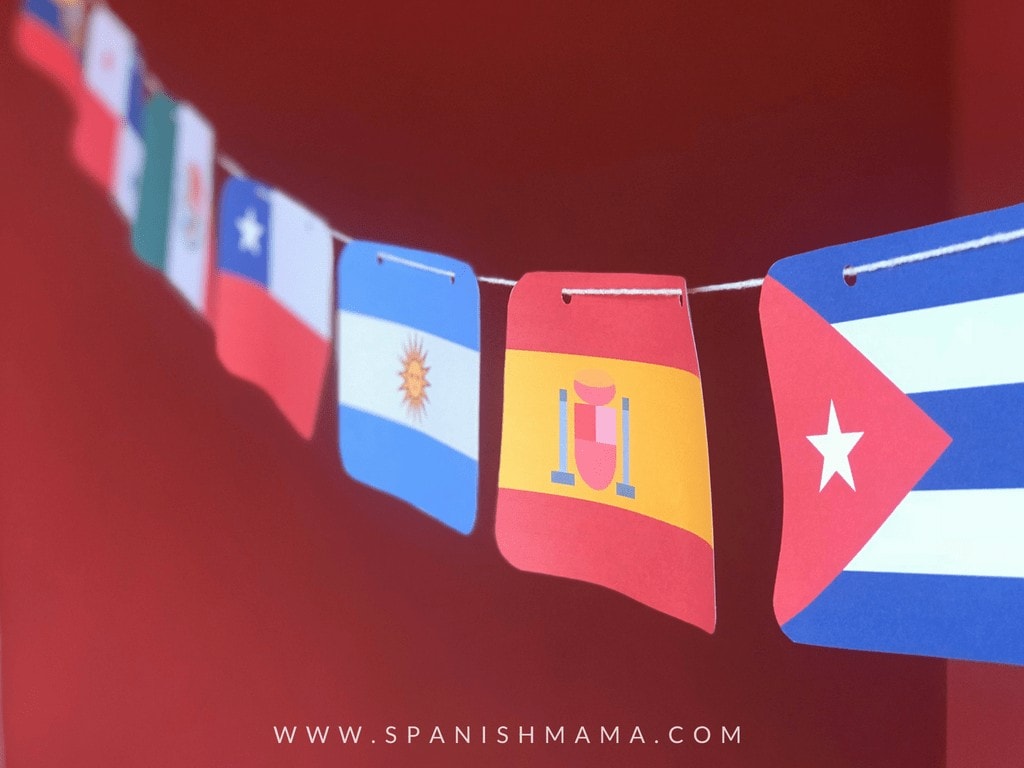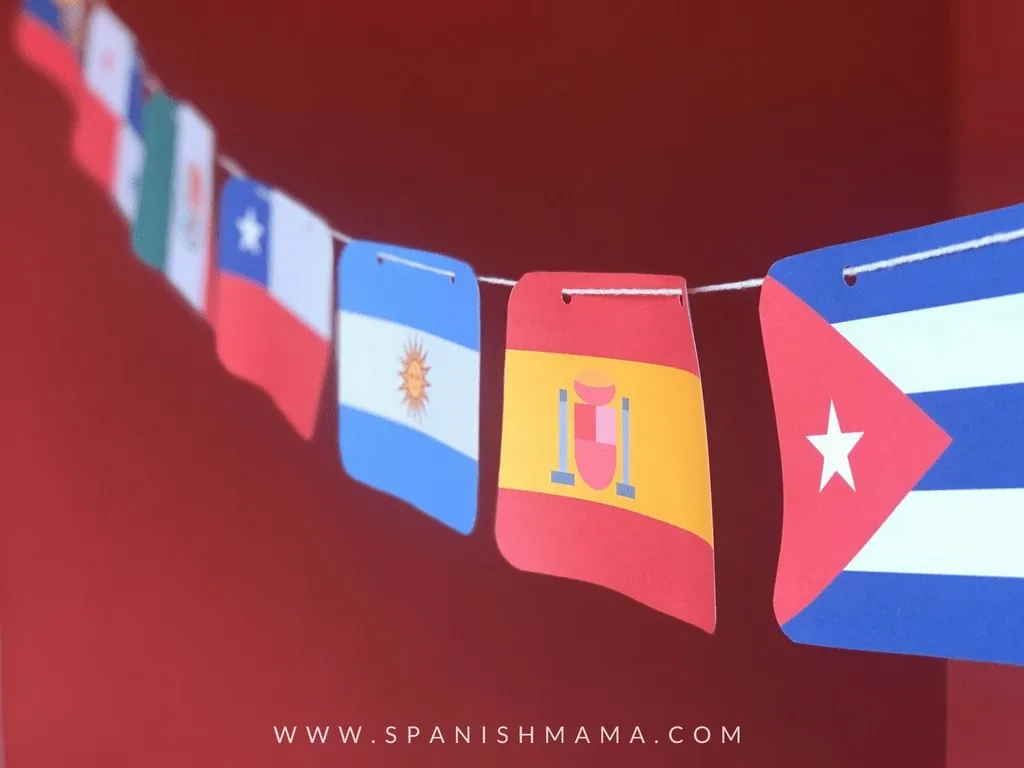 Related: Free Spanish-Speaking Countries and Capitals Game Cards
SPANISH SPEAKING COUNTRIES FLAGS
In these Spanish speaking country flag printables, all 21 Hispanic countries are included. The United States is also there, in case anyone wants to use it (the U.S. has the second largest population of Spanish speakers in the world!). I simply cut them out, punched holes, and string them up with string.
You'll notice these are representations of each flag, and vary a tiny bit from the original flags.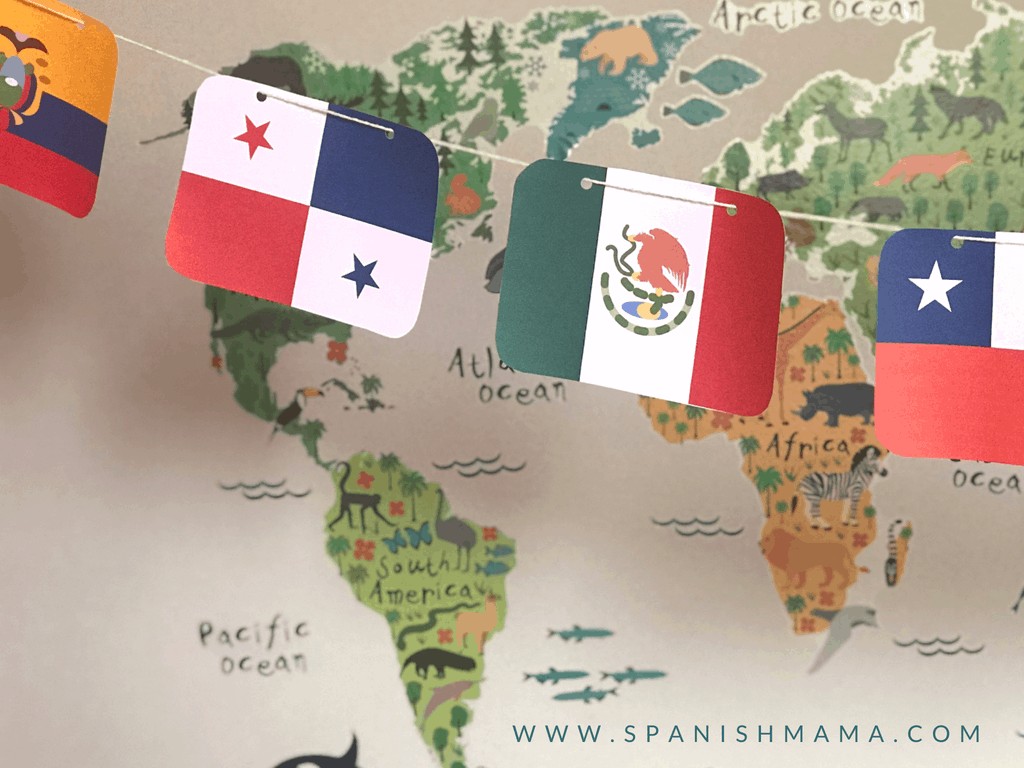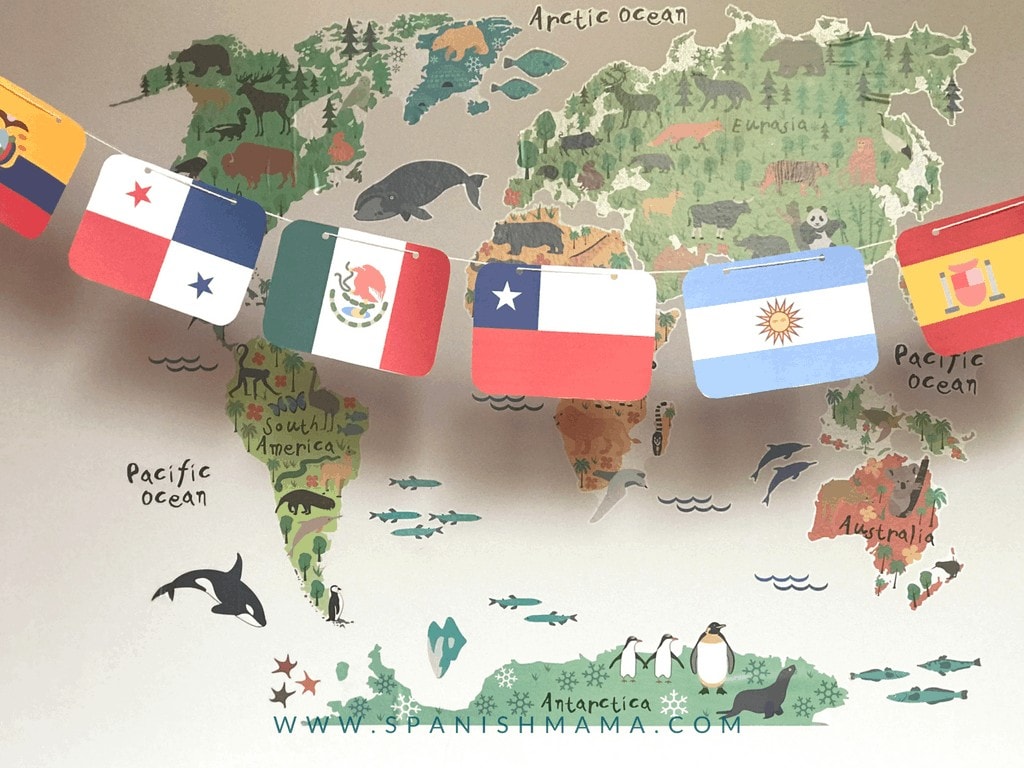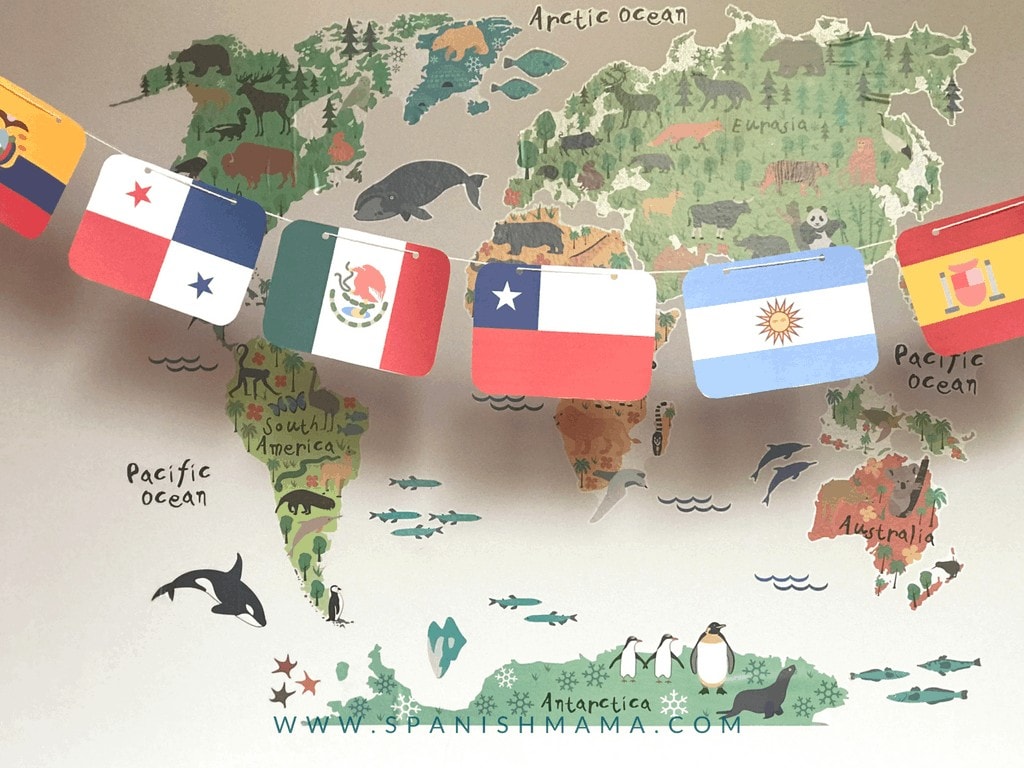 Type in your email below and I'll send them your way! (If the link below is not working, you can grab them here as well.)
If you came here looking for something to add to your Hispanic Heritage Month celebration, you can also check out my post on Hispanic Heritage Month resources. I've got a huge collection of songs, videos, infographs, books, and lesson ideas for both teachers and parents.
Hope these flags help you create a beautiful space to teach Spanish or celebrate the Spanish language wherever you are.