Inside: Free printable cards for learning the countries and capitals of Spanish-speaking countries.
When learning Spanish, it's great to have a context for all the Spanish-speaking places that will be referenced. These printables were actually a little hard to make, because there's some debate over how many countries to include.
Here's the traditional list of 21
Related: Free Printable Flags for Spanish-Speaking Countries
These cards are now available as slides you can edit for your students or kids' use! Enter your name and email below and I'll send them right over.
VIDEOS FOR LEARNING THE SPANISH-SPEAKING COUNTRIES AND CAPITALS
Here are some fun videos for memorizing the names or getting a peek into the culture and context of the Spanish-speaking world. For even more ideas, see my post on Hispanic Heritage Month!
BASHO AND FRIENDS
Learn the Capitals of Spanish-Speaking Countries.
SR. ASHBY
Countries and Capitals of South America.
LONELY PLANET KIDS
An introduction to the countries of North and South America in English, with interesting facts about each one (spoken, not a song).
LA GOZADERA
For older students, this video celebrates various Latin America countries (the original video is cool and shows a myriad of flags and culture, but on the line for school-appropriate – of course you know your school culture best!):
To search Hispanic artists by country: http://musicaenespanol.weebly.com/
Like it? Pin it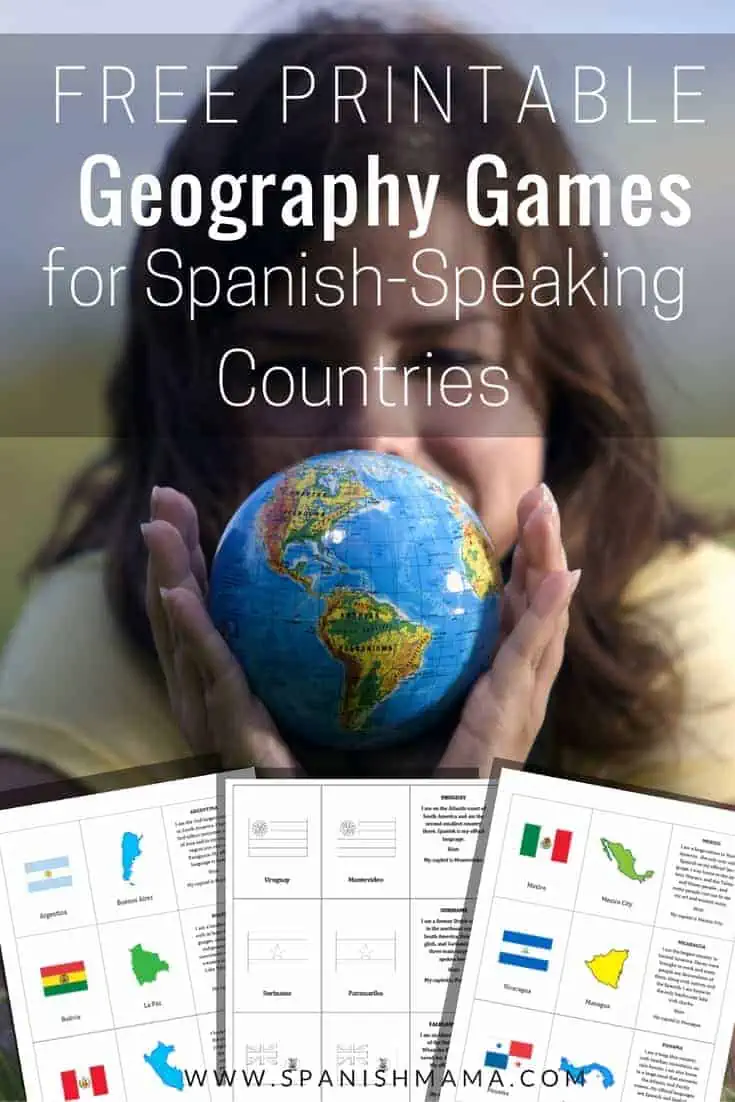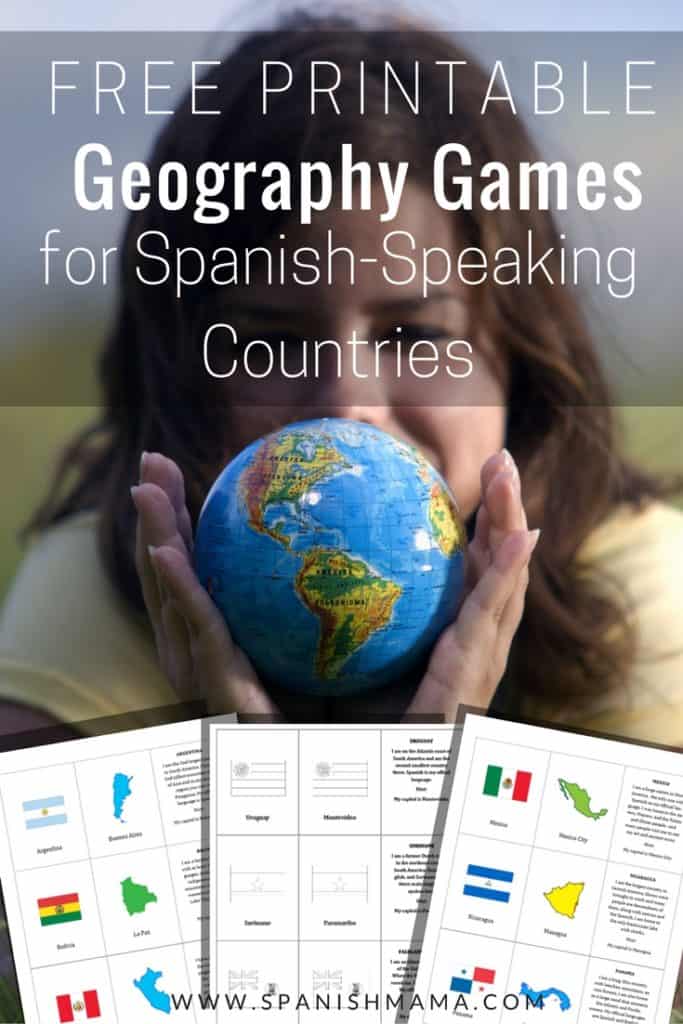 Join the newsletter
Want to stay in touch and hear from me weekly?

Sign up now and you'll get this free game set.