Valentine's Day in Spanish Class: Comprehensible Ideas and Activities
Inside: Día del amor y la amistad: ideas and activities for celebrating Valentine's Day in Spanish class and at home.
Looking for ideas and activities for Valentine's Day in Spanish? I've collected some amazing resources to share comprehensible Valentine's-themed activities in your classroom. There's enough here to fill a week, if you want to!
Valentine's day in Spanish goes by several names– El día de los enamorados, Día del amor y la amistad, or Día de San Valentín— and it's not always celebrated on Feb. 14th. But either way, it's fun to celebrate friendship and love, and the theme lends itself well to relevant, engaging activities.
Some of the links are divided into high school and elementary, and middle school classes could probably use some from both categories. Please share if you have fun ideas for Valentine's Day in Spanish, as well!
For decor inspiration, see my post on Spanish Valentine's Day Bulletin Boards and Decorations.
ACTIVITIES FOR VALENTINE'S DAY IN SPANISH CLASS
BOOKS
You can my full list of Spanish Valentine's Books here.
FREE PRINTABLES FOR DÍA DEL AMOR Y LA AMISTAD
FOR YOUNGER KIDS
Free Bilingual Valentine's Day Cards for Kids from Ladydeelg
Valentine's Sentence Building Activity Sheets from Mommy Maestra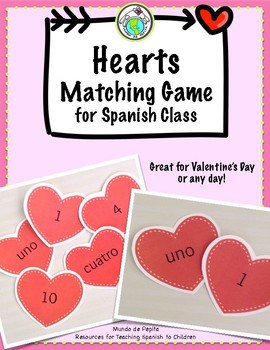 Matching Hearts Game from Mundo de Pepita
Spanish Valentine Game with Silly Rhymes from Spanish Playground
Spanish Numbers 1-10 Hearts Interactive Notebook Activity from Island Teacher
Activities FOR MS/HS
An amazing lesson on la amistad from Señora Jota Jota, with slides, Jamboard activities, and more, based on the video La máquina de la amistad.
Candy Love Letters from Creative Language Class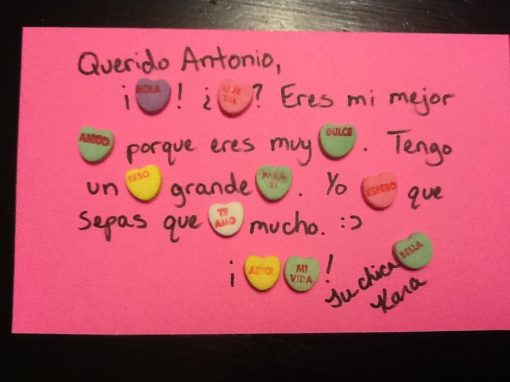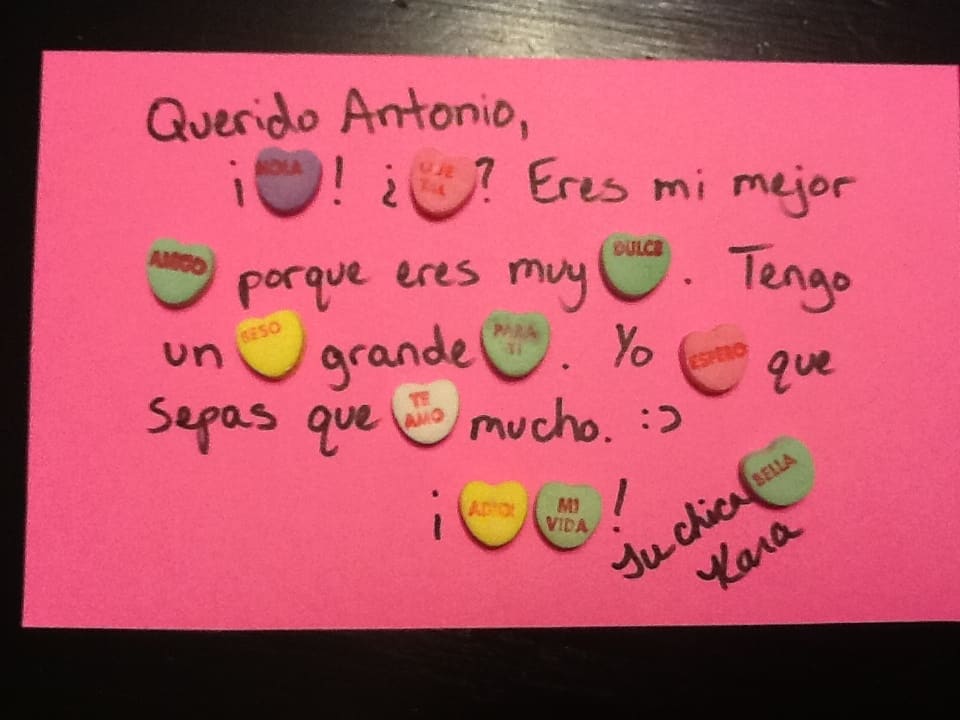 Como Escribir un Poema de Amor from Throw Away your Textbook
¿Quieres salir conmigo? TeachVid Resource
Spanish Valentine Game: Matching Verb-Pronoun Combinations from Spanish Playground
Mi pareja ideal from Sol Azucar
Valentine-ThemeD Lesson IDEAS for Spanish class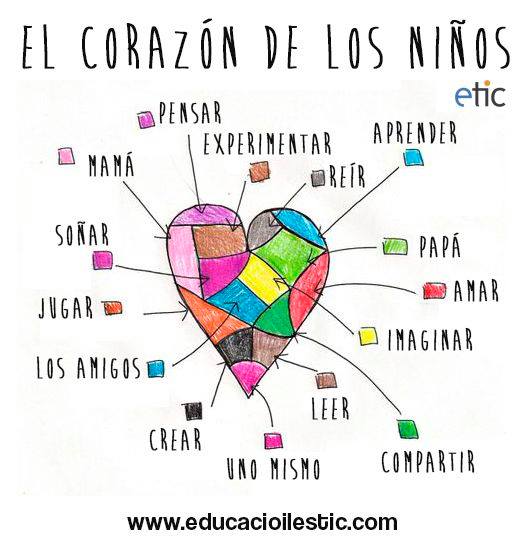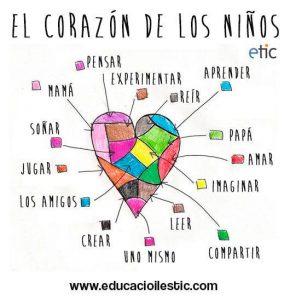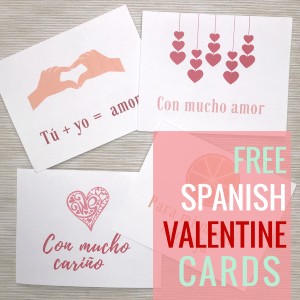 Ask or tell a funny Valentine story. If you need somewhere to start, El primer beso de Froggy is a lighthearted story for older elementary or up. I link to a bunch of videos below as well!
Make your brain breaks Valentine-themed with the freeze game: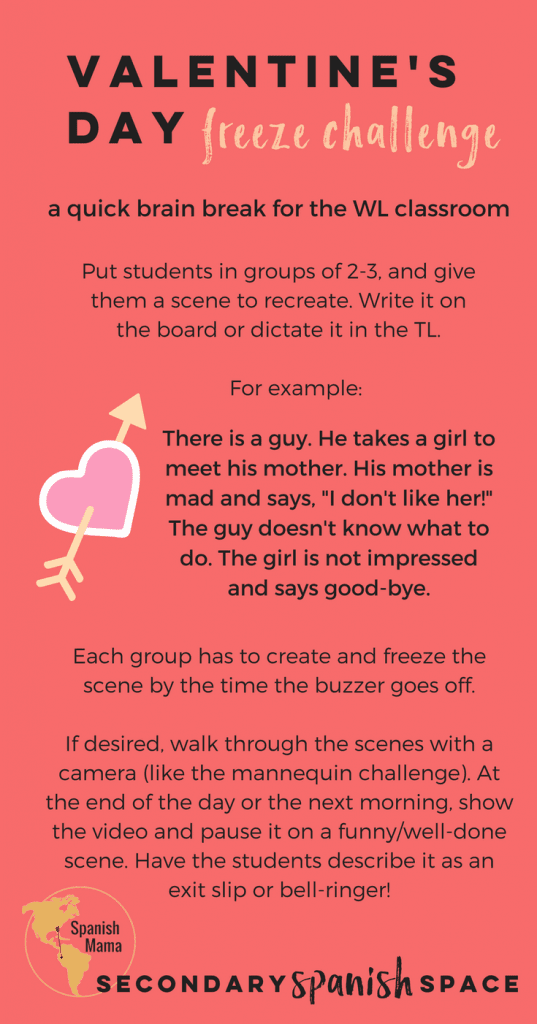 PRINTABLE DECOR in Spanish
Printable Valentines Day Banner in Spanish from Living Mi Vida Loca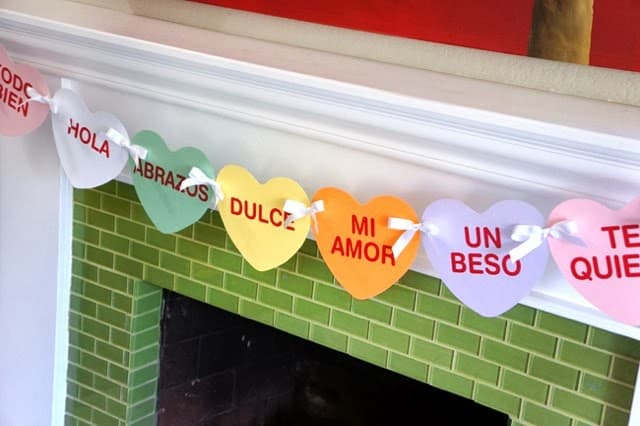 Spanish Valentine Treat Boxes from Spanish Playground
Spanish Valentine Decorations from World Language Cafe
Spanish Valentine's Day Cake Toppers from Ladydeelg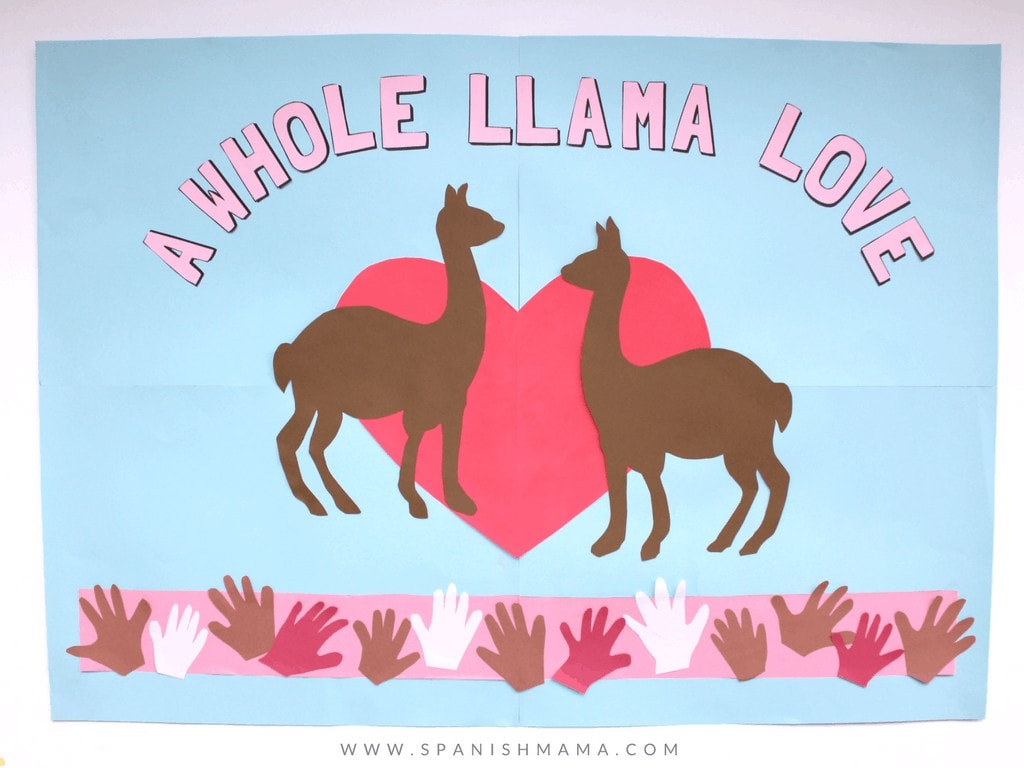 Bulletin Board Ideas and Printables from Spanish Mama
Valentine's INFOGRAPHICS in Spanish
There are lots of infographics related to Valentine's Day. These are perfect #authres for students, to spark discussion and give some input. I've collected some good ones here:
SONGS IN SPANISH FOR VALENTINE'S DAY
Here are some fun picks from YouTube, or click on the images below to see the playlist with my complete list of recommendations.
If you don't have much time, choose a song and just focus on a few keywords (like te quiero!). Do a really easy listening activity like Draw, Listen, Check.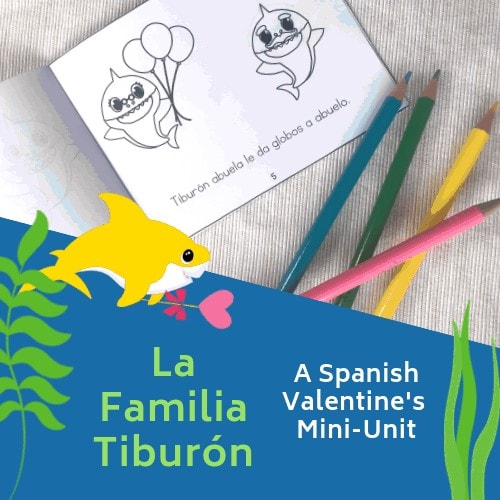 La Familia Tiburón Song Activities (use these activities to go with the song!)
MOVIETALKS for Spanish Class
These would make great MovieTalks for a Valentine's in Spanish day. You narrate the stories in language the students understand, discuss, possibly type up a reading, and voila– you have a high-interest, language-packed activity.
Valentine's Day Google Doodle
Elite commercial about la amistad.
La máquina de la amistad (Coca-Cola).
Animación para el mes del amor y la amistad (short film).
Pasta del amor
Post-it love (short film).
MOVIETALKS OR VIDEOS FOR YOUNGER STUDENTS
Pocoyó celebrates love and friendship.
Feliz San Valentín con Pocoyó.
VIDEOS FOR DÍA DEL AMOR Y AMISTAD
Quick "Historia de San Valentín" with subtitles in Spanish.
San Valentín de Charlie Brown (2 min). 
El Chavo del 8, El Día de San Valentín (22min).
An introduction to Valentine's Day in Spanish for beginners (more comprehensible for novice high and up).
DÍA DEL AMOR Y AMISTAD
Like it? Pin it!