9 Spanish Teaching Podcasts for 2023
Inside: A list of language and Spanish teaching podcasts for all language teachers.
Has teaching ever been an easy career? I think all of us who have taught will say "nope!"— and yet the past few years have been tough in a new way.
I think more than ever, Spanish teachers need to hear they are not alone in their challenges. Podcasts are one of my favorite ways to get ideas and to feel a sense of companionship in whatever I'm doing.
And in this list, you'll find voices of empathy, encouragement, and fresh ideas you can take straight into your classroom.
These podcasts feature a nice balance of pedagogy and practical tips. Hope they are helpful to you!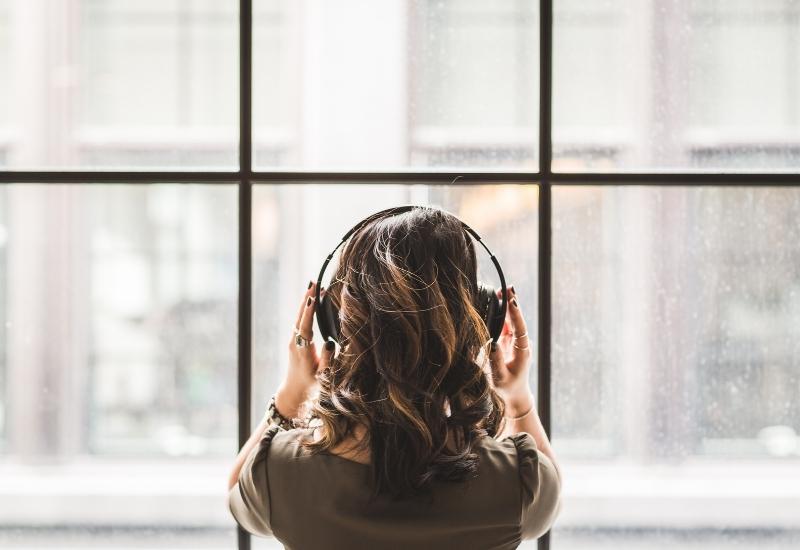 Related: The Best Podcasts for Learning Spanish
8 Spanish Teaching POdcasts
I titled this posts "Spanish teaching podcasts,": because Google and my particular readership, but all of these podcasts are for any language teachers.
Language Teaching Podcasts from Teachers:
The Motivated Classroom
Language Latte
Preaching to Acquire
World Language Classroom
We Teach Languages
Inspired Proficiency
Teaching la Vida Loca
Growing with Proficiency
AATSP Podcast
Podcasts on Second Language Acquisition Research:
Unpacking Language Pedagogy
Talking L2′ with BVP
Ok– let's get started with my 6 favorite teaching language podcasts!
1. The Motivated Classroom Podcast
This podcast is an amazing resource for CI-based language teaching.. The host, Dr. Liam Printer, keeps every episode to right around 30 minutes and maintains a nice balance of theory and practical tips.
I appreciate too that he gets right to the point and makes sure to provide actionable ideas that are very, very low prep. There are also plenty of interviews with some of my favorite teachers in the field right now.
Who doesn't need that right now? This one is perfect for your morning commute.
See the homepage here.
2. Language Latte Podcast
Language Latte is no longer active, but is a really well-produced show from Becky Morales that offers a concise introduction to various core language teaching topics and acronyms (FVR, equity, IPAs, CI, motivation, etc.).
If you are new teacher who wants to get oriented to the language teaching world, I highly recommend this one. It's also great for sharing with parents or colleagues who have questions about teaching language in context.
3. Preaching to Acquire
Hosted by Kaitlin Leppert, a who is currently teaching through comprehensible input as a Spanish teacher. She shares a lot of strategies for implementing the curriculum guides from Tina Hargaden (though you can totally use her ideas when using a different curriculum), along with all kinds of more general topics and tips.
If you are looking for an encouraging voice that will come alongside you and help you reflect on your teaching, this is a perfect choice. Some episodes are longer, but many are under 15 minutes if you just want a quick listen and an idea to use right away.
4. World Language Classroom Podcast
Joshua Cabral is a veteran language teacher and the host of this podcast. Joshua is easy to listen to– he is well-spoken with high-quality audio– and episodes average 20-30 minutes.
Episodes are a mix of ideas and interviews.
See their program, the Family Language Exchange, here.
5. We Teach Languages
This is one of the most prolific language podcasts out there, with 147 episodes so far. You'll find a diverse collection of topics here (from early childhood to the college, from teachers in very different school contexts, rural to urban and in different countries), featuring both familiar and new teacher voices.
This is a collaborative project and you can see the homepage here.
6. Inspired Proficiency
Hosted by Ashley Uyaguari from the Desk-Free Classroom, this podcast explores language teaching in the proficiency-based classroom and lots of tips for language teaching. It hasn't been updated since 2020, but you can still browse the 55 episodes in the archives.
Most of the episodes are set up with some variety, so episodes may include more than one interview and a game or trivia time. Ashley provides detailed descriptions of each episode, so you can zero in on what you want to hear.
See the Desk-Free Classroom page.
7. Teaching La Vida Loca
If you looked up the phrase "inspiring Spanish teacher," La Maestra Loca — aka Annabelle Allen– would have to show up in the search results.
Annabelle is great at sharing in detail what she's doing in class that's working, so you walk away with concrete ideas every time. She also includes transcripts so you can quickly scan and see what's in the episode.
This is a new podcast that just started at the end of 2021, but I'm sure it will be great!
See the Teaching la Vida Loca page.
8. Growing with Proficiency
Hosted by Claudia Elliot, this language podcast interviews some teachers I really love and trust, and introduced some new voices to me as well.
Again, as a teacher currently in the classroom, Claudia is able to share practical strategies you can use right away.
9. AATSP Podcast
From this American Association of Teachers of Spanish and Portuguese, this is another new podcast that both covers linguistic topics and teaching language.
See the AATSP homepage.
What podcasts are missing from this list? Please let us know in the comments below!