Spanish Valentine's Day Songs: A Cheesy, Catchy, and Clean List
Inside: A list of Spanish Valentine's Day songs to use in the Spanish classroom.
When it comes to Latin love songs, the possibilities are basically endless. And I mean that quite literally. So Spanish songs are an obvious choice when creating Valentine's Day plans!
However, when it comes to working with teenagers in the Spanish classroom, it can't just be any song. We want clean songs, with catchy music and comprehensible lyrics.
Another catch is that Valentine's Day can be tricky in the classroom. We don't want to send the message that life is all about being in a couple, or that romantic love is everything. I've tried to gather a balanced list here so you can get awesome ideas for whatever angle you choose to use.
If you are looking to use classics, you might want to see my love songs in Spanish list— the all-time greats, or check out my page of songs in Spanish. I've also got a sad songs in Spanish list and a huge post on general Valentine's activities for Spanish class.
Not sure what to do with a song? Read how to teach Spanish with authentic songs, or save yourself some serious planning time and grab my growing activity sheets bundle.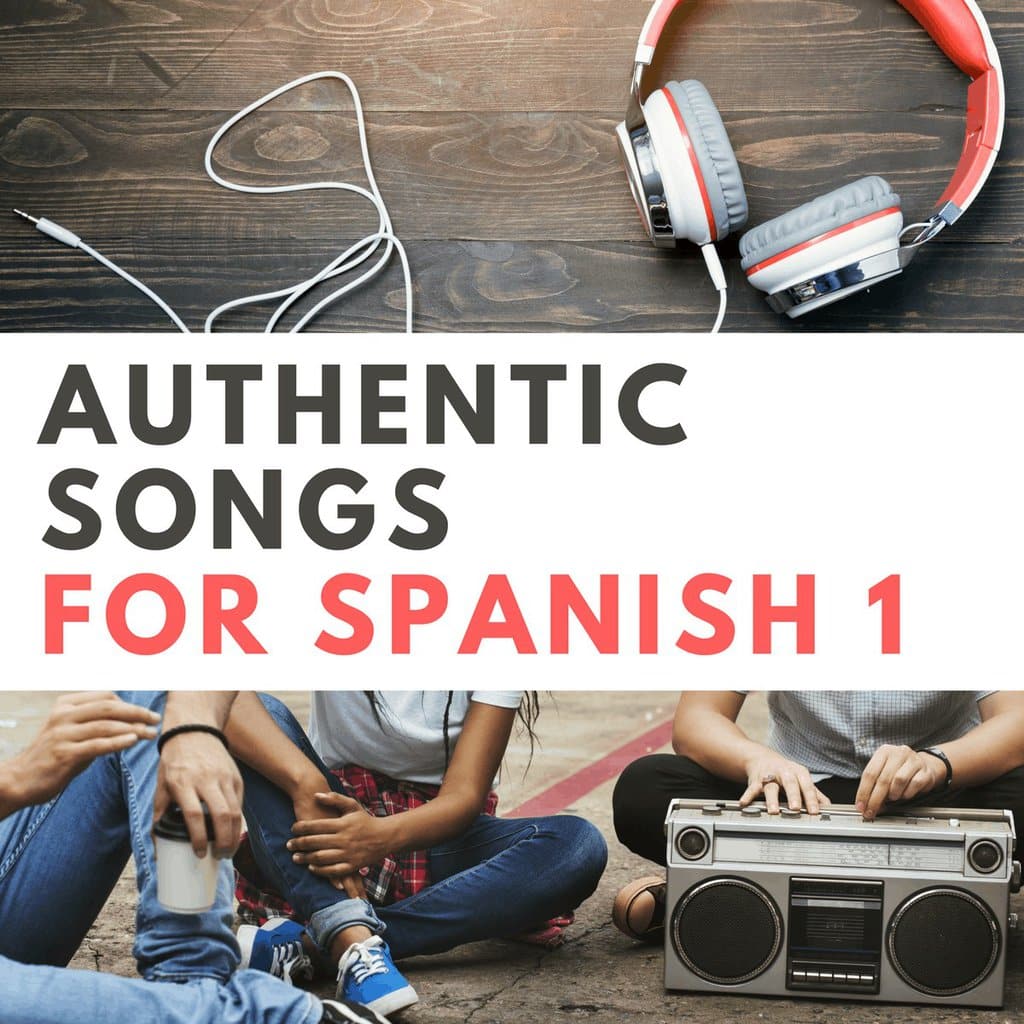 SPANISH VALENTINE'S DAY PLAYLIST
Whether you're looking for catchy, cheesy, or friendship-based songs, there's something for everyone here. Let's get started!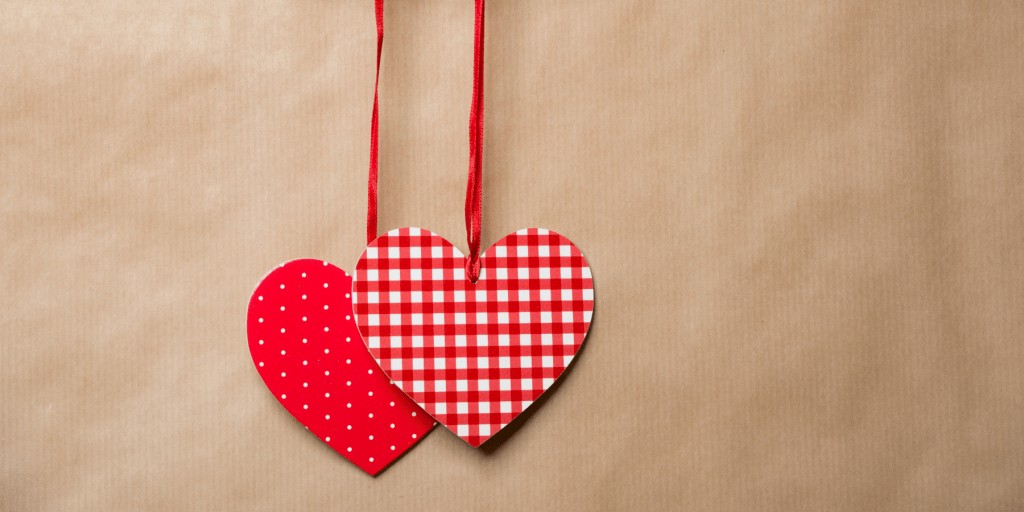 CATCHY AND CURRENT ROMANTIC SONGS
Here's the music that tends to appeal to all ages and groups. Some of these songs have really nice videos as well, perfect for a MovieTalk or class story. You could also story-tell, before watching anything, as a way to set up the song. Then, show the video clip and let them see the story "come alive"!
1. CHOCOLATE – JESSE AND JOY
Chocolate + amor = perfect Valetine's Day vocabulary. Yes please!
2. ROBARTE UN BESO
Good video, good music, and fairly comprehensible lyrics. You could spend a whole class period telling the story of the people in the video. I love that it captures love in all walks of life, not just the typical hot guy + hot girl you find in so many songs. I've got a great lesson for this song with reading and letter-writing if you love it as much as I do!
3. CUANDO TE VEO (CHOCQUIBTOWN)
The lyrics here are so, so good– super romantic and sentimental, but clean. And the video is beautiful and totally appropriate.
4. ERES – CAFÉ TACUBA
A teensy bit old compared to the other songs, but so perfect for Valentine's Day-themed lyrics (and features a high school-level relationship). You could follow up with "Lo que más quiero en este mundo…" activities or brainstorming. The video would be perfect for storytelling too.
5. QUERIDO TOMMY – TOMMY TORRES
The song tells the story of a fan who writes the singer (Tommy Torres) asking for help to write a song to the girl he loves. There's good comprehensible language even for lower-level classes, and the phrases are perfect for Valentine's Day.
PLATONIC SONGS OR FRIENDSHIP SONGS
Sometimes you want something outside the usual romantic-love box, especially when working with middle or high school. These songs are either platonic or can be applied to a variety of situations.
1. YO CONTIGO, TÚ CONMIGO
Totally upbeat (and featuring minions), this song could applicable to almost any relationship– friends, family, even pets!
2. APRENDER A QUERERTE – MORAT
The music and video are amazing, with vivid scenes of everyday life in parts of Latin America. The lyrics sound like a love song, but the video expresses friendship and compassion, and people coming together from all walks of life. (It was created to fight against child labor.)
3. RECUÉRDAME – COCO (CARLOS RIVERA)
Hop the Coco-craze train and listen to this song in class. It's an amazing mix of current culture + classic Latin/Mexican style. In the context of the movie, it was directed to the love within family.
4. NUQUI (TE QUIERO PARA MI) – CHOCQUIB TOWN
If you want to go in a totally different direction (love for a place), use this one. It has all the vocab to talk about love, but in the sense of loving one's home. It's so beautiful, understandable, and vivid I had to include it.
5. UN AÑO – SEBASTIAN YATRA & REIK
This 2019 hit is a wonderful mix of all kinds of love– both romantic and platonic. It names the months of the year, along with Feburary.
TOTALLY CHEESY SONGS
And sometimes the best way to deal with love-obsessed culture, raging hormones, and mixed feelings about dating/ relationships is just to cheese it up. High schoolers are old to enough to enjoy the irony of over-the-top lyrics.
1. EL AMOR – TITO "EL BAMBINO"
This is the essence of cheesy Latin music, and let's be honest: I love it. The video is actually quite sweet too.
2. MI PRINCESA – VICTOR MUÑOZ
Sentimental lyrics + fairy tale references + vintage movie clips + amor eterno = cheesy love song, check!
3. CUANDO ME ENAMORO – ENRIQUE IGLESIAS & JUAN LUIS GUERRA
Did someone say romantic lyrics? Enrique Iglesias and Juan Luis Guerra in the house, obviously. Features school-age romances in the video, but in a sweet and appropriate way.
4. LIMÓN Y SAL – JULIETA VENEGAS
It's harder to find songs with female leads, but this is cheesy + comprehensible. The video is confusing to me, hah, but maybe you can make more sense of it! I love her music and voice
5. EL POETA – CHINO & NACHO
Review the video, but this is a lively and sentiment-packed song about love.
6. AMOR CON HIELO – MORAT
If you're looking to go a completely different route, this is your anti-love song.
What other songs to you love for Valentine's Day in Spanish? Let me know in the comments below!
Like it? Pin it!