Spanish Valentine's Day Inspiration: Bulletins Boards and More!
Inside: Spanish Valentine's Day bulletin boards and decor: inspiration for decorating your Spanish classroom in February.
I have a confession. Last year, I made my bulletins board in August. And there they sat, all year. I didn't switch them out once.
The world did not end, and my students learned plenty of Spanish. But there's still something feel-good about changing the scene, freshening up the room, and drawing attention to new language.
If you are low on time, no worries! I've got some easy ideas for decorations as Valentine's day rolls around this year. And just in February– when winter is dragging on– some red and pink really brightens thing up.
If you ended up here looking for Spanish Valentine's Day printables, see my huge post on Valentine's Day in Spanish class or at home: printables and activities!
SPANISH VALENTINE'S DAY BULLETIN BOARDS
Let's start off with a tour of some fun bulletin boards! (Click on the name or image to visit the original creator.)
How eye-catching is this one? And Allison made sure to laminate everything, so it can be re-used from year to year. Especially with the banners that hang on a string, bringing this out every February would be a snap.
2. A WHOLE LLAMA LOVE – GLORIA DEMPSEY
I saw Gloria's post in a Spanish teacher's group and fell in love with it. How could you not? I think she used the hearts below from Living Mi Vida Loca, which are free printables.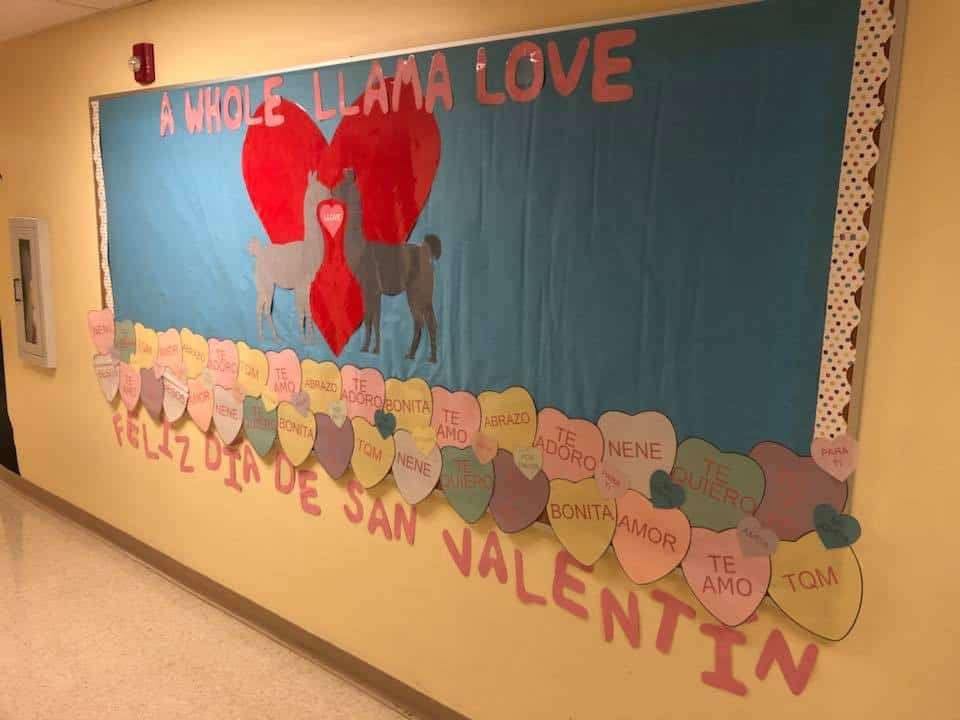 I loved this one so much I went back and made the phrase "A WHOLE LLAMA LOVE into a free printable you can download right here. I freehanded the llamas, but I have a free llama picture file if you want to project them on the board so they're large enough to trace.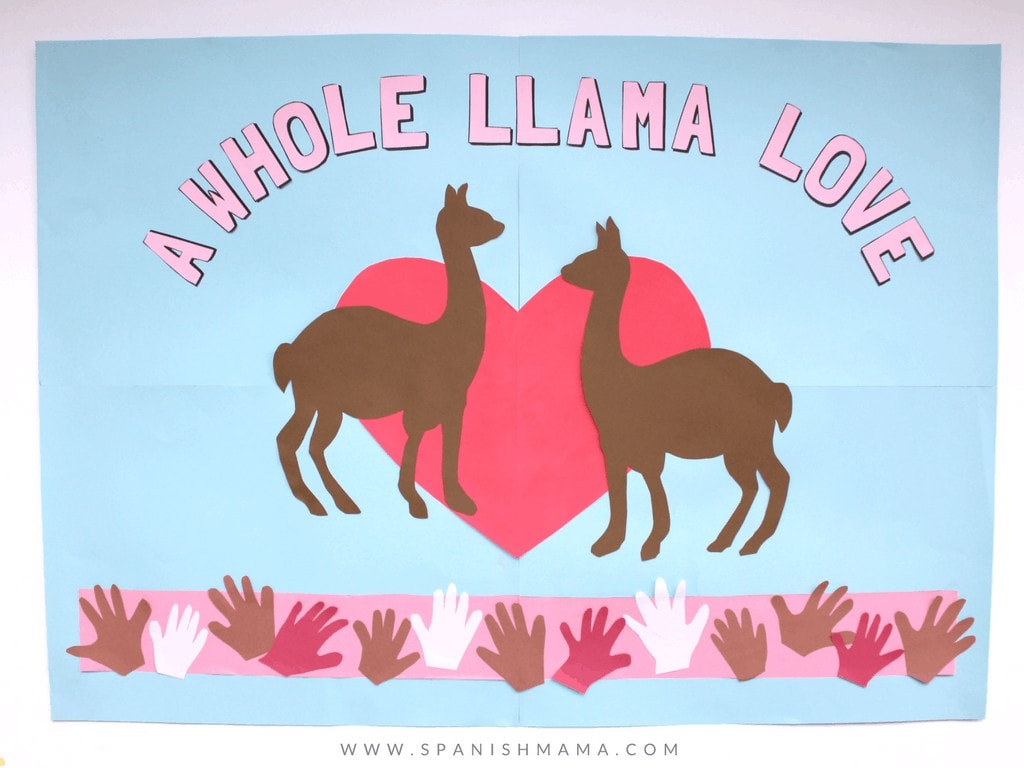 3. MORE AMOR EN EL AIRE – SEÑORA ROWE
I love the glittery spin Señora Rowe put on this board!
4. COLLAGE BOARD – SPANISH MAMA
This is about as low-prep as they come! Just print onto whatever paper color you like, mix and match, and done! Tomorrow I will be linking to the files to make this– there are a bunch of options to choose from!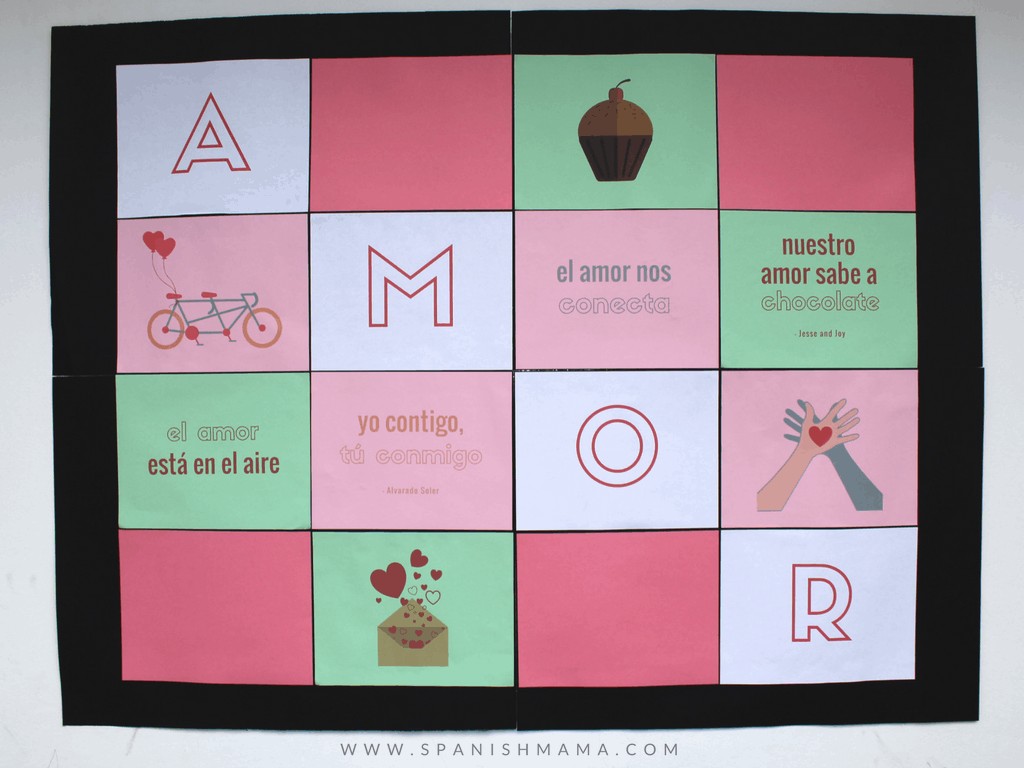 If you ever create bulletin boards or displays in a common area in school, this is great idea. You could collect from different classrooms too!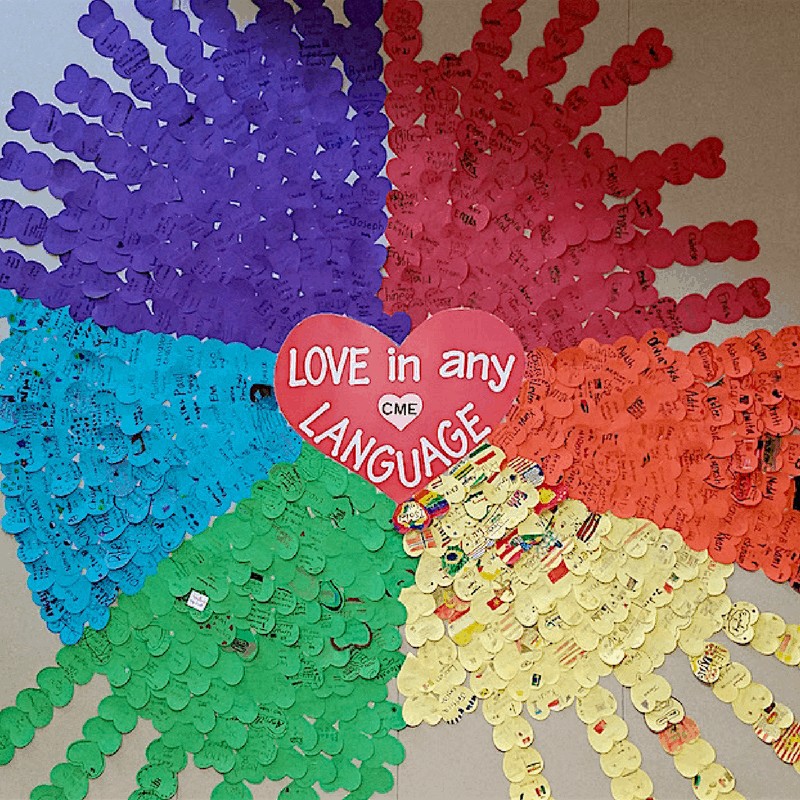 Another variation on the conversation hearts theme, this time with a way for students to add their ideas. Love it!
SPANISH VALENTINE'S DAY DECOR FREEBIES
This is the free printable the internet has been going nuts over. Print onto colored paper, string together and go!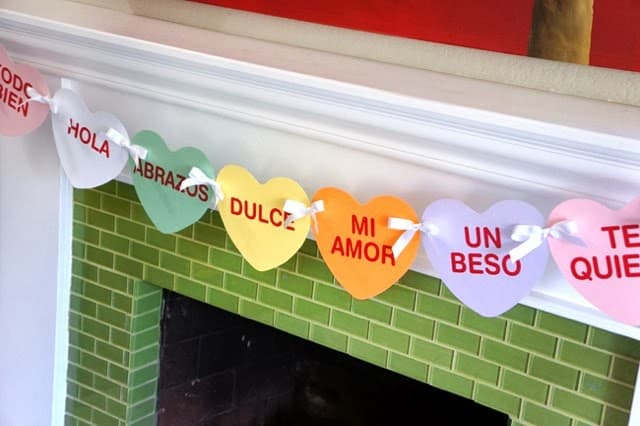 We all know terms of endearment are huge in Latino culture, right? Bust them out in February with this list I made. If you go to the post, the download also includes an ink-friendly version with a lighter background.
SPANISH VALENTINE'S DAY DECOR TO BUY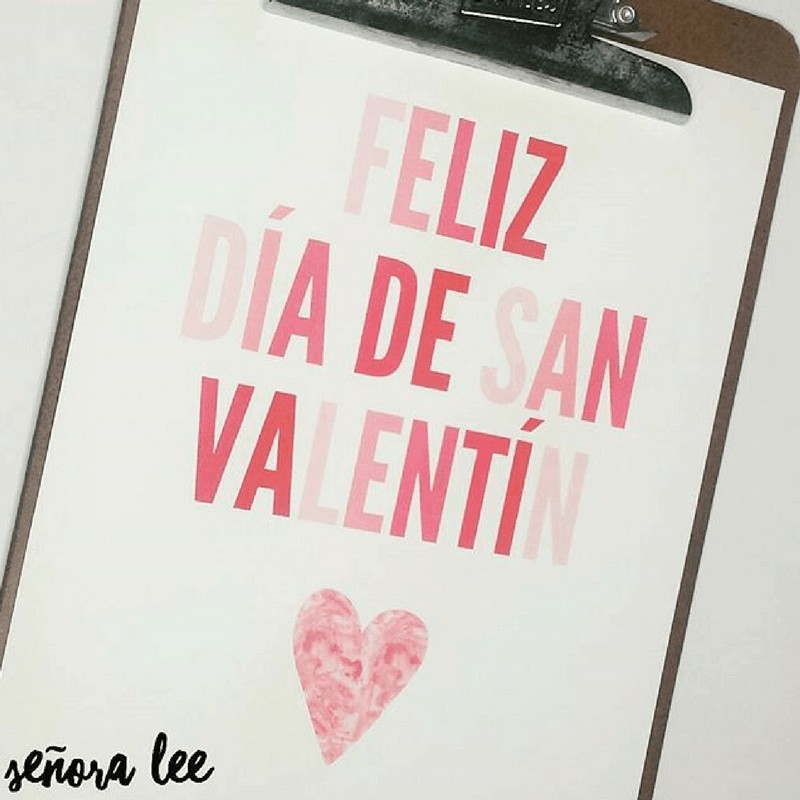 I love this idea because it works for people like me– who aren't switching out our bulletin boards every month! She suggest simply buying a dollar store frame, and switching out the posters as needed. So nice, because you can save everything from year to year.
&nbsp
Here are some darling decorations that provide comprehensible language too. In four different languages, terms of endearment are presented in the shape they refer to (media naranja, for example). I love anything watercolor, and these are so pretty!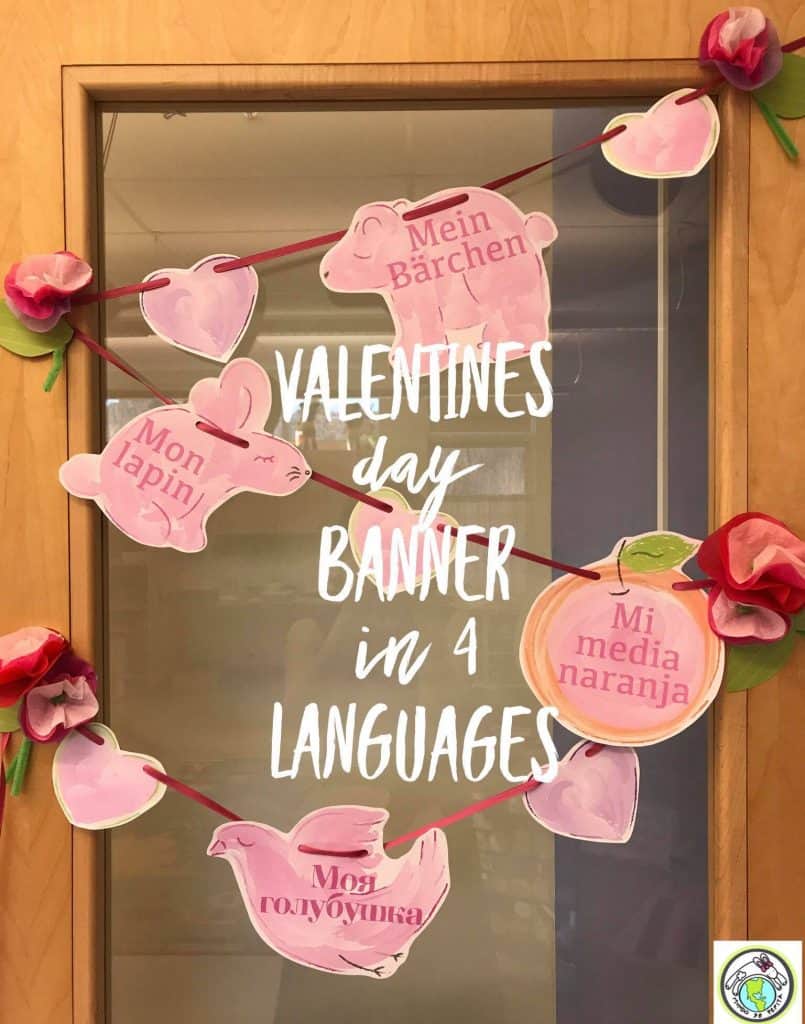 3. POEMS FROM THE ENGAGED SPANISH CLASSROOM
These adorable poems are easy enough for even novice learners to do. When they are done, you could put them up as a decoration, too, to display student work and add a splash of Valentine's color to the room.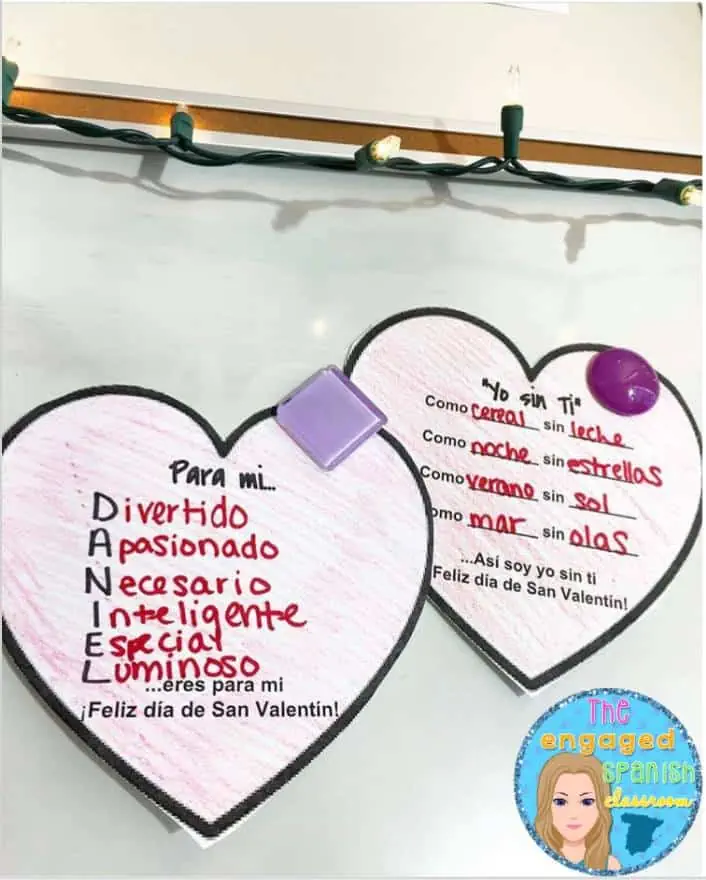 Do you have a bulletin board or decor that you'd like to add? Leave your idea or link in the comments below!
Like it? Pint it!