Spanish Food Vocabulary Games
Inside: Free food in Spanish printable game cards.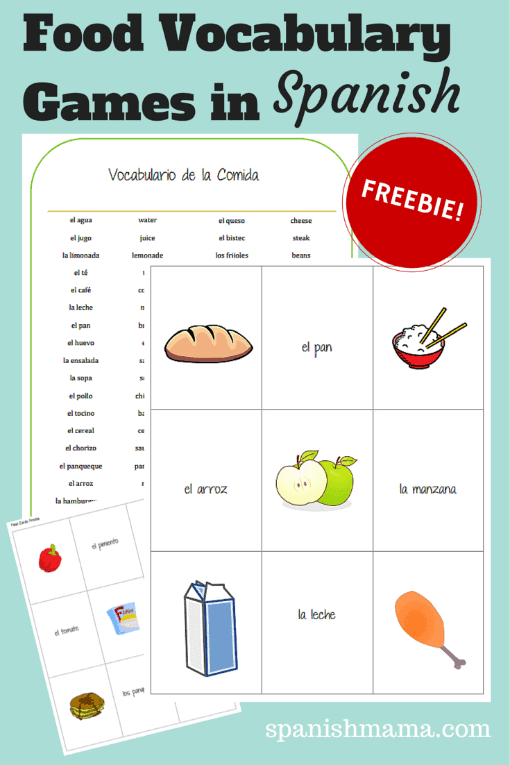 Here's a free download for studying food in Spanish! The pack includes printable word and picture cards for playing multiple games, with a vocabulary list and game instructions. My students (of all ages) love practicing vocabulary by playing Go Fish/¡Ve a Pescar!, Old Maid, Concentration, and Slap It. They could also be made into flashcards.
TEACHING FOOD IN SPANISH
I really prefer teaching vocabulary without translation between Spanish to English, when possible. That's why I make my vocabulary game packs (both my freebies and paid TpT products) image-based, not translation-based. We practice hearing, saying, and reading the Spanish words without having to use English. The entire 40-packet is available on TpT and includes Bingo cards, a dice game, a crossword, and word search.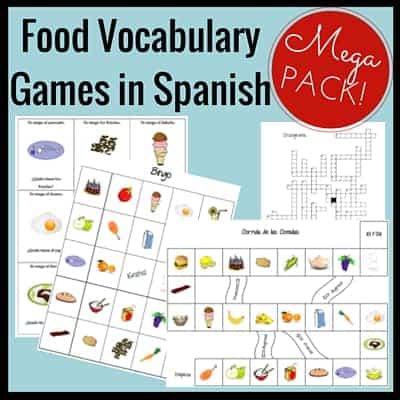 There are also many fun resources for teaching La comida. Here are a few of my favorites:
Also be sure to follow my Pinterest board for La Comida below!
Join the newsletter
Want to stay in touch and hear from me weekly?

Sign up now and you'll get this free game set.