How to Change Netflix Language Settings in 3 Easy Steps
Inside: How to change Netflix language (audio and subtitles). 
As Spanglish newlyweds, my husband and I loved to watch movies together. My Spanglish was pretty good; he'd just moved to the U.S. and was learning English. Lucky for us– we had Netflix and lots of options. We often watch Spanish shows with Spanish subtitles (that accent from Spain is hard for me); he learned a ton of English (and American culture) by watching The Office. When kids came along, I found all movies and cartoons with Spanish audio for them.
Netflix's foreign language content keeps growing, which is good news for those of us who like learning other languages and cultures. But if you're not sure how to adjust all the settings, here's your quick tutorial.
1. HOW TO CHANGE SETTING WITHIN A MOVIE OR SHOW
Once you have a show or movie you want to watch, it's easy to see what audio or subtitles are available. Just click on the desired language for each and push play. (If you want to get fancy, or speak a language that isn't widely spoken, you can try the Super Netflix Chrome extension.)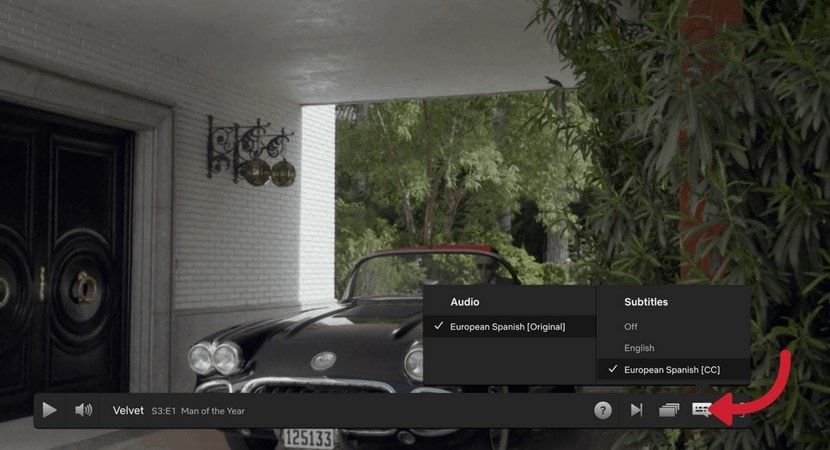 2. HOW TO SEARCH BY ORIGINAL LANGUAGE
If you search for the language directly (Spanish), you'll get results for anything related to Spain or Spanish. If you want to see only movies or shows created originally in a specific language, search "_____ language," as in "Spanish language."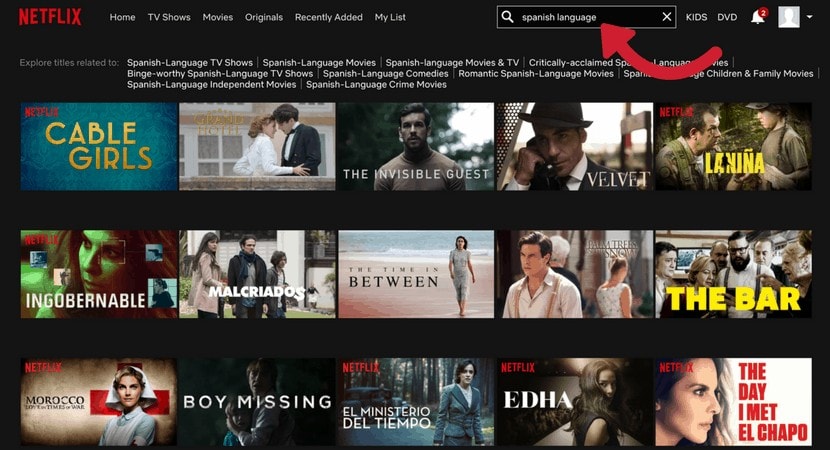 3. HOW TO SEARCH BY AUDIO/SUBTITLES
To refine the results, search with more direct phrases: "audio in Spanish" or "subtitles in Spanish." Keep in mind, of course, that this doesn't mean the original language will be Spanish. It will search for movies with audio or subtitles that are available in Spanish.
It bothers me to listen to audio that's been altered, so I prefer to use the original audio and switch the subtitles to English or Spanish. But to each his or her own!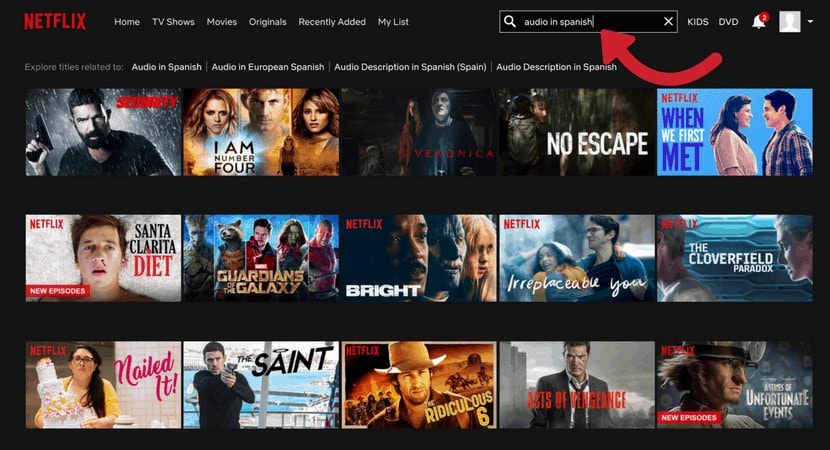 Here's a quick video if you're still unsure of how to change Netflix language settings across different different devices:https://www.youtube.com/embed/xlBTUsjH9Ho?feature=oembed
If you're looking for Spanish-language content, see my page on Spanish movies and shows. I've got something for everyone!
HOW TO CHANGE NETFLIX LANGUAGE SETTINGS
Like it? Pin it!