5 Easy Steps to Creating a Language Learning Notebook with Your Kids
Inside: How to create a simple language learning and vocabulary notebook with your kids.
Having a language learning notebook on hand as you learn Spanish with your kids is an easy way to get organized and make sure you stick with your plan. Today I've got a simple system for keeping track of all those games, printables, activities, and vocabulary sheets.
Just a note: this post wasn't written with teachers who have multiple large classes. I wrote with parents at home or tutors in mind!
This system goes along well with my Spanish for kids starter kit materials or preschool units, and should help you picture how I organize all the printables! I suggest storing your notebooks on a shelf or in a basket, where you can also keep your books in Spanish, puppets, or any other props for your Spanish learning time.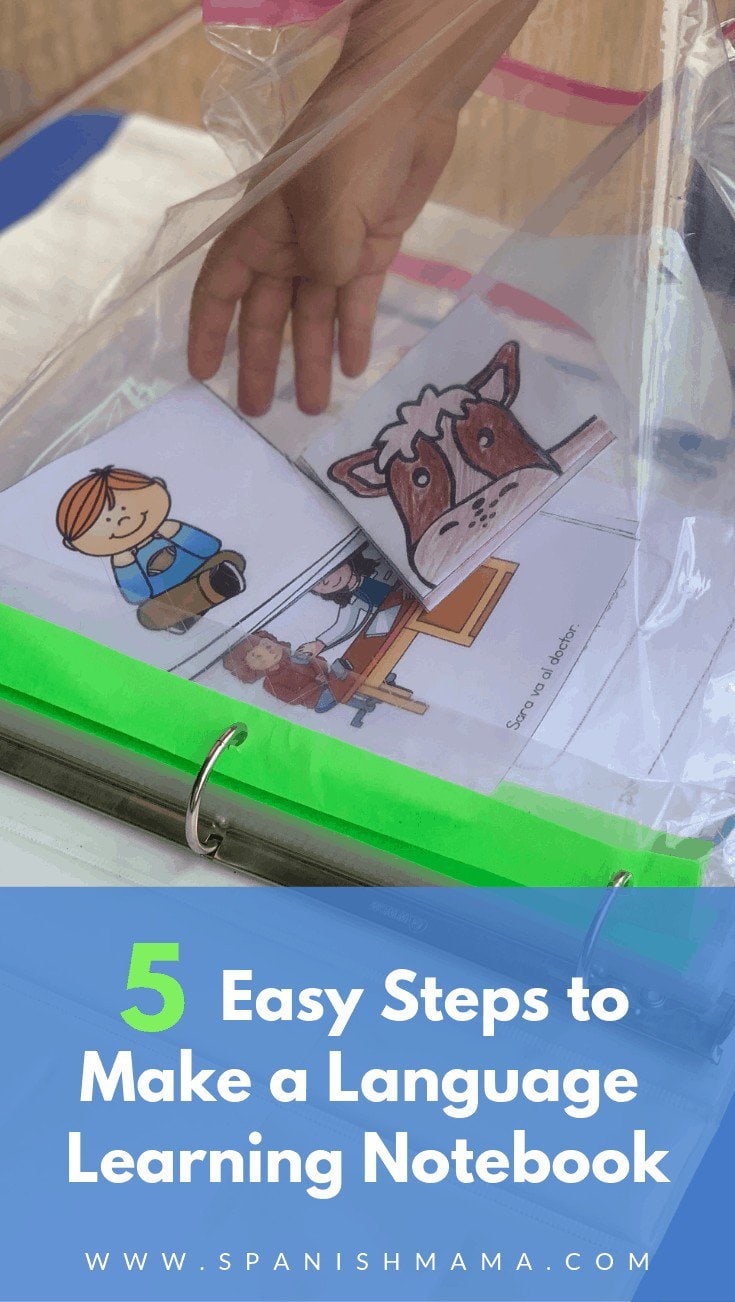 LANGUAGE LEARNING AND VOCABULARY NOTEBOOK
For these notebook examples, I used a full-size 3-ring binder and an 8.5 x 11 composition-style notebook. You will also need zip-loc bags, plastic sleeves, masking tape, a hole-punch, and glue!
SET UP A 3-RING BINDER
For mom, dad, or the teacher, a 3-ring binder works well for storing plans, activities that get re-used, and small pieces.
1. SET UP ZIPLOC BAGS FOR STORAGE
I always encourage teachers to use as many hands-on activities and games as possible. This makes learning fun, but it can also be easy to lose all the little cards and pieces! A simple solution is hole-punching a gallon ziploc bag. To keep it from tearing and falling out, I suggest taping the edge with masking or duck tape, and then punching the holes.
If you have been teaching for a while and have a lot of activities, you can always do a separate bag for each unit and store older bags in a separate notebooks, keeping just the current one in your master teacher notebook.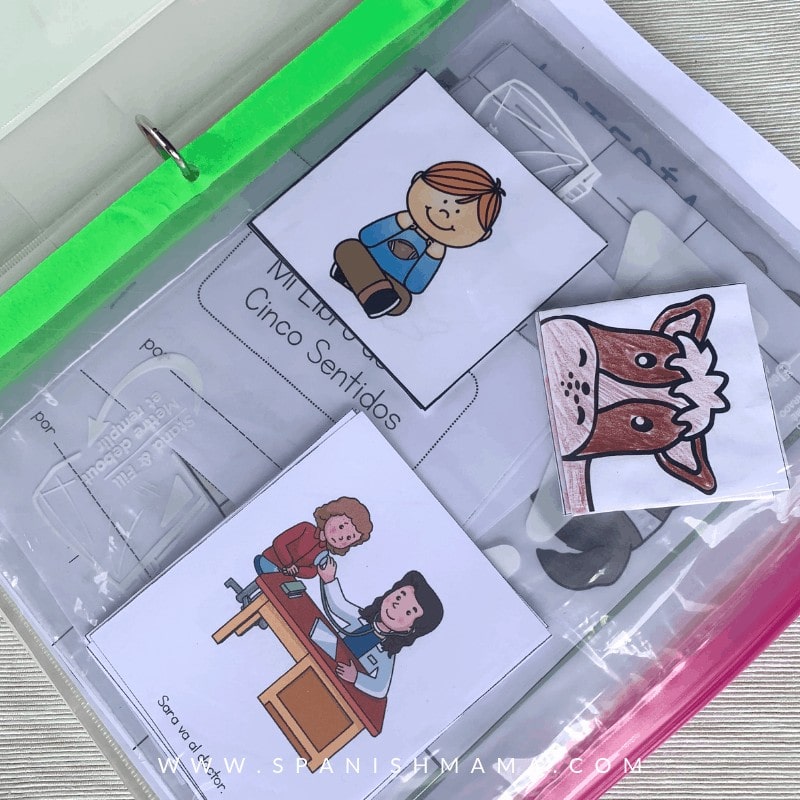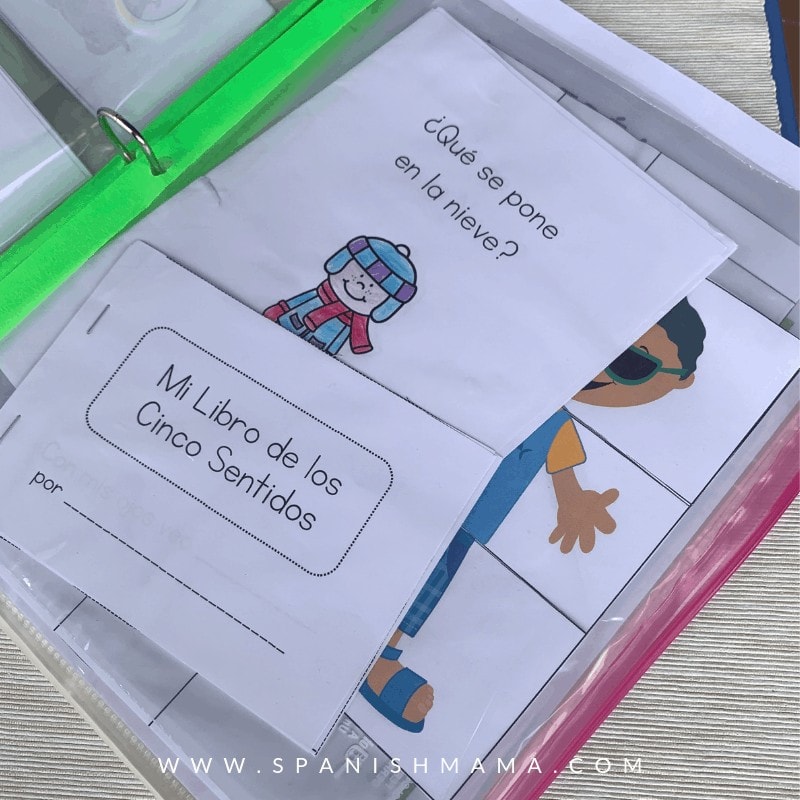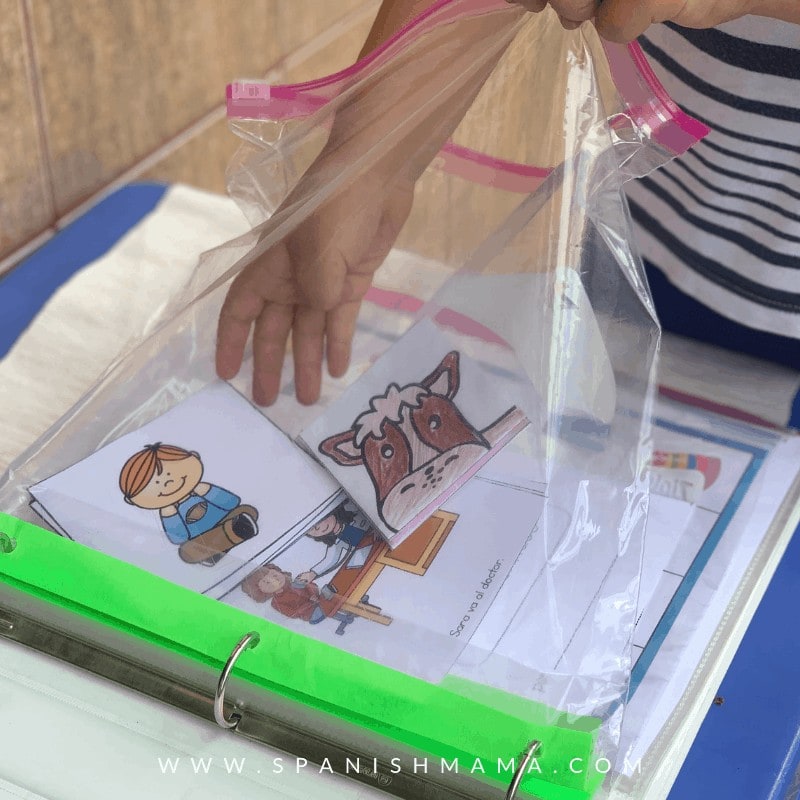 2. USE PLASTIC SLEEVES FOR RE-USABLE ACTIVITIES
I often print out game boards onto cardstock, and use them for review or a break during lessons. When you have activities you are constantly pulling out but don't have small pieces, plastic sleeves work well. I like to keep Bingo boards and game boards from previous lessons, for a quick review or when we have time at the end of a lesson.
If you are prepping ahead and like to go ahead and print out multiple lessons, you can throw all the master copies into the same plastic sleeve and keep it organized that way.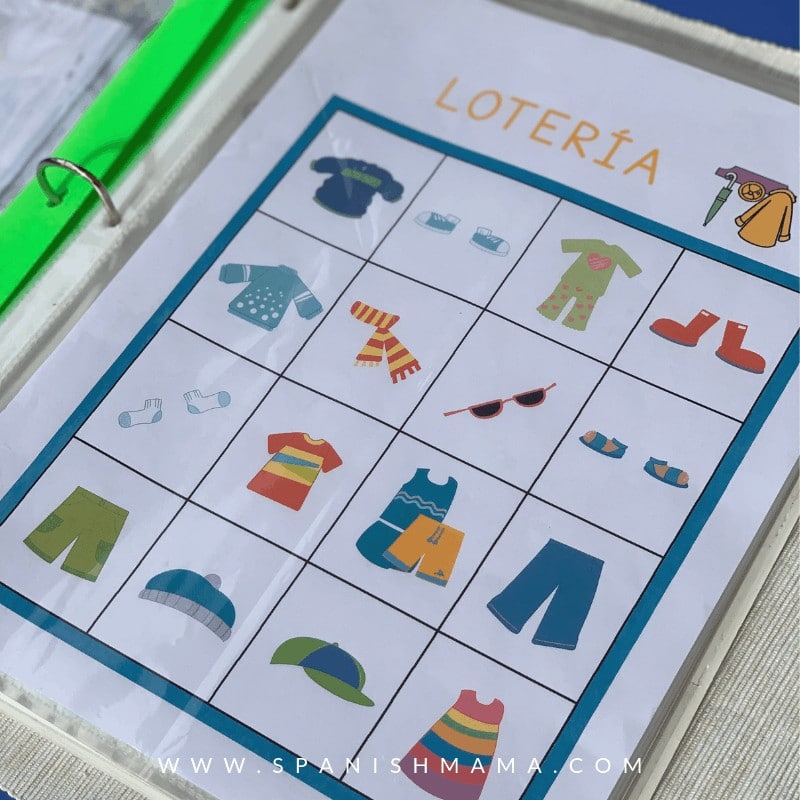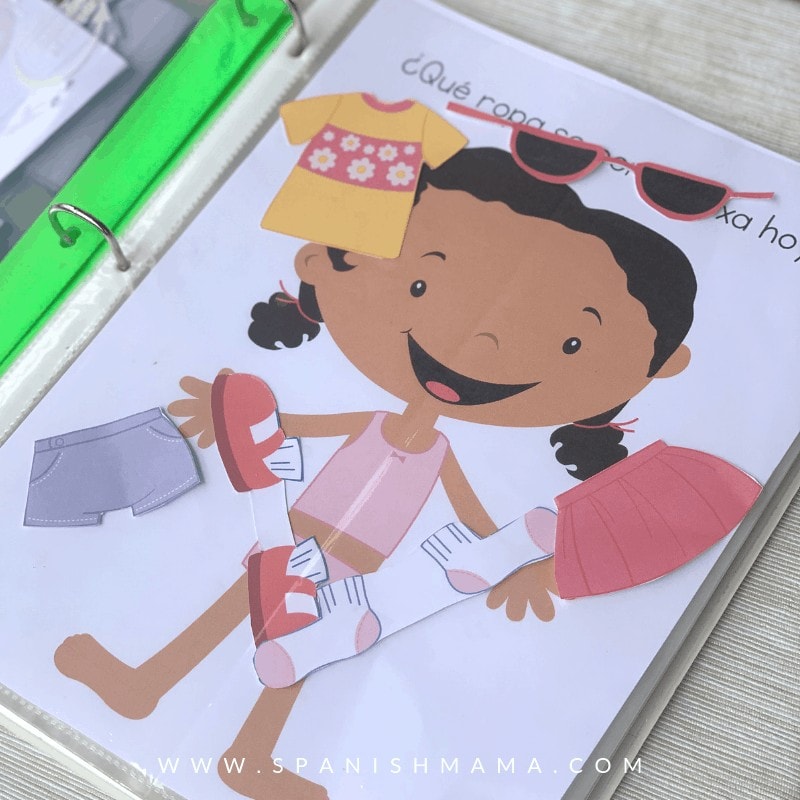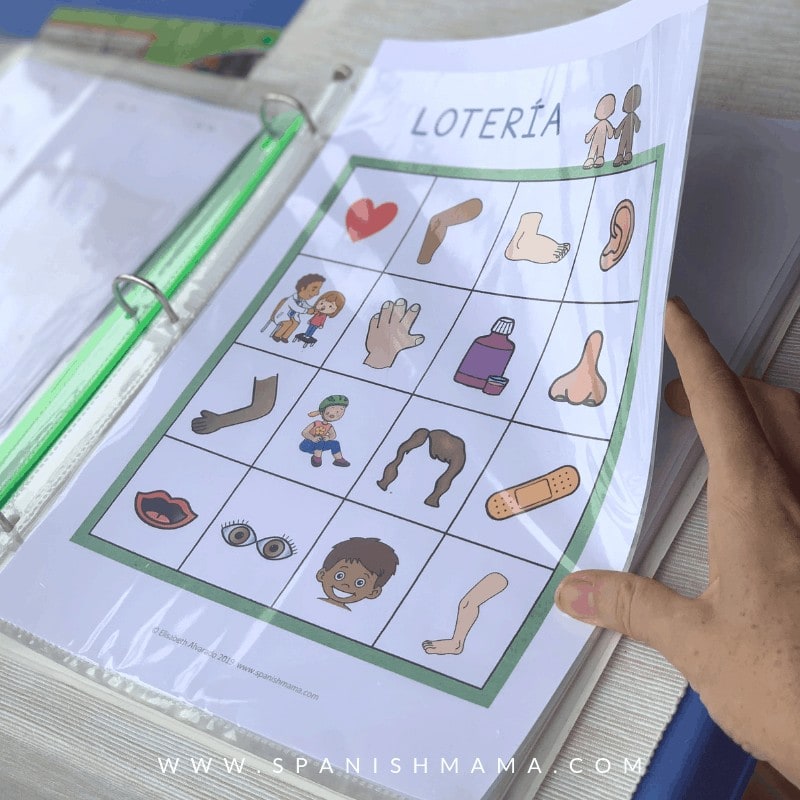 3. STORE HOLE-PUNCHED PAPERS UNDERNEATH
After all the bags and plastic sleeves, you can keep your reference pages and plans handy. If you're using my starter kit or preschool lessons, this is where I would keep my unit outlines, lists, and references all in one place. I tend to like the plastic sleeves for keeping future printables and activities together, while hole-punching more permanent stuff into place, in the back.
STUDENT NOTEBOOKS
You can do a similar system for each student, or keep a skinny plastic folder handy, with a reinforced ziploc bag hole-punched into it. This can be instead or in addition to a composition notebook.
4. GLUE WORKSHEETS INTO COMPOSITION NOTEBOOKS
I've found that the simplest thing to use with kids is a simple composition-style notebook and gluing all the worksheets right into it. My kids use this system in their classes here in Peru, and it's an easy way to keep everything in one place. Though I have a whole page that shows how to do this with older students in smaller-sized notebooks, I think the larger 8.5 x 11 is best with younger kids.
I like that this allows the kids to see everything they've done over time, and you'll find that they're more likely to flip through old work when it's all together like this. I use a lot of mini-books when I teach. You can keep them in your teacher notebooks to re-read, in a ziploc, or glue them directly into the student notebook.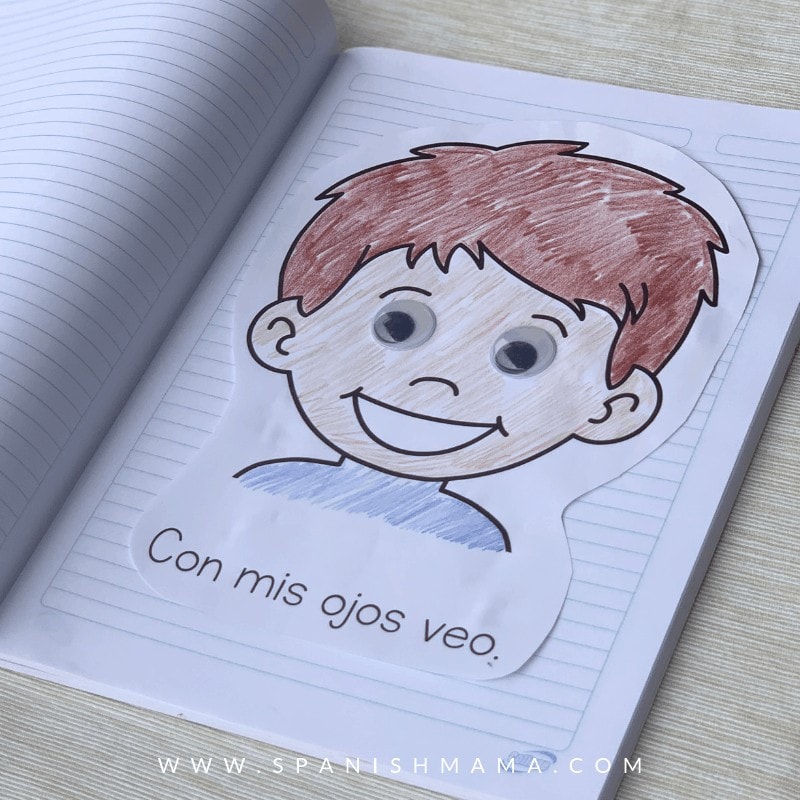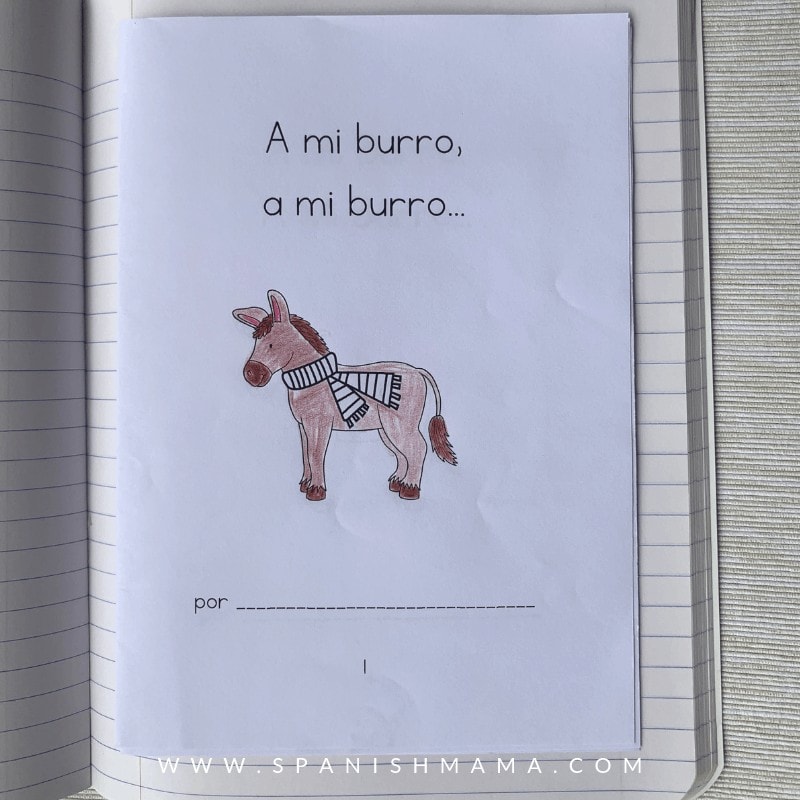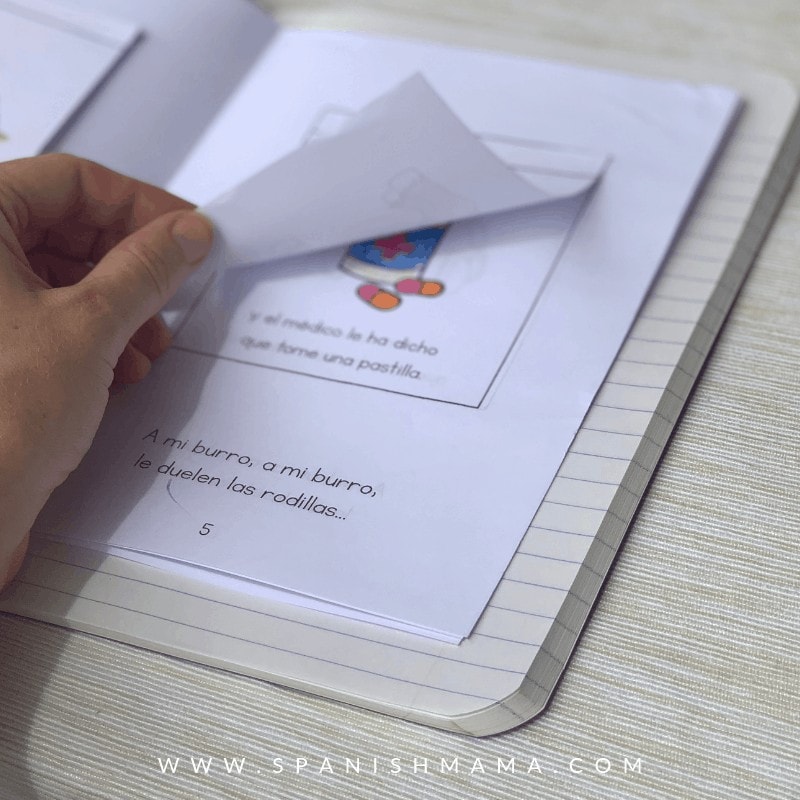 5. CREATE A VOCABULARY NOTEBOOK OR SECTION
I like to have students keep their own master lists of new words in a vocabulary notebook. When possible, it's always better to illustrate the words rather than just listing the English and Spanish terms next to each other.
You can simply have students designate part of their composition notebooks as their personal dictionary, or use a plastic folder and hole-punch the pages. Whatever is easiest for you! Pictured below are vocabulary pages just glued directly into a notebook.
You can also see my blank illustrated dictionary pages in Spanish for kids.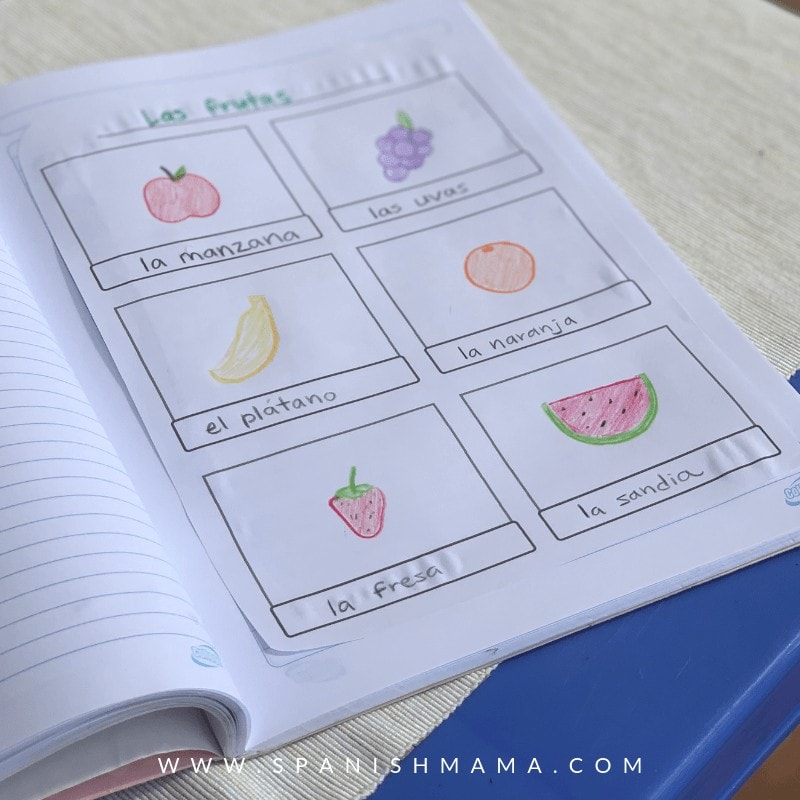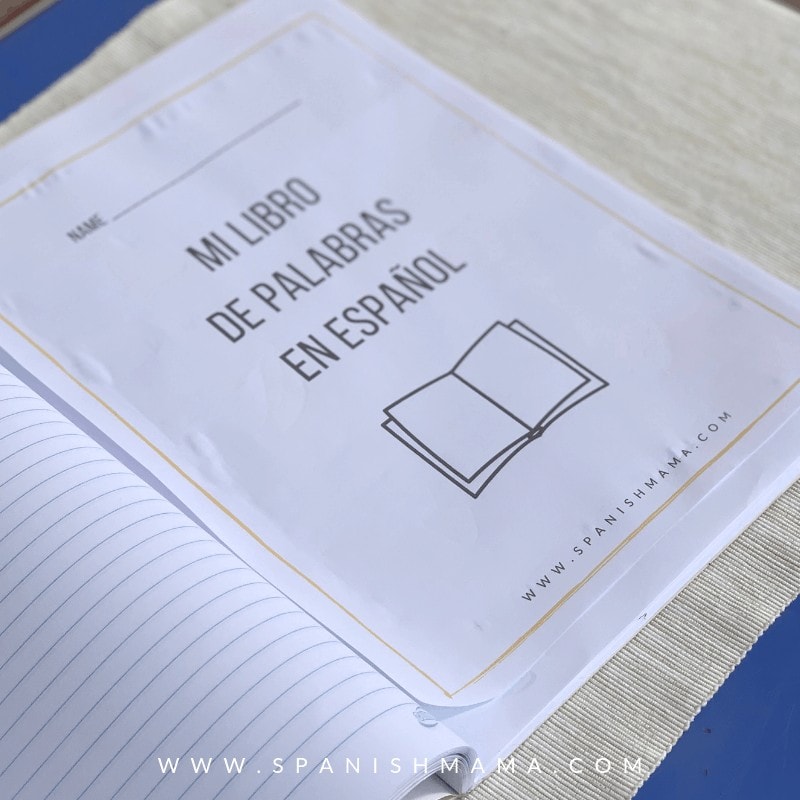 I hope this helps you set up a doable notebook system for language learning with your kids!