Free Printable Spanish Flashcards For Kids (and posters!)
Inside: Download and print a variety of posters or free Spanish flashcards for kids.
To be honest, I often encourage teachers and parents to move away from things like flashcards.
Why? Well, not because there's anything wrong with a card that has a picture and Spanish term on it. I just advise you to teach Spanish vocabulary in context, rather than drills and memorization.
Luckily, there are plenty of creative ways to use Spanish flashcards, especially if you are learning along with your kids and need the visual cues yourself. These printable PDFs can also double as Spanish posters to hang up around the house.
So, not only do I have a beautiful collection Spanish flashcards for kids for you, I've also got ideas for how to use them most effectively!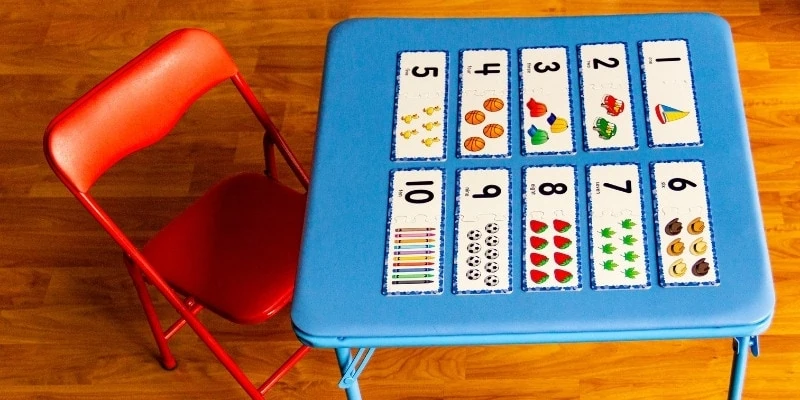 Related: Spanish Numbers Worksheets
Ideas for Learning Spanish with Flashcards
Here are some ideas for using cards in context:
Print the card sets twice, and use them as game cards for activities like Go Fish, Memory, Where's the Button? or other games. (See my post on Spanish Games for Kids.)

Use the cards to talk about preferences. If you are learning about foods in Spanish, for instance, you can discuss "What do you like more– apples or oranges?" and arrange the cards in order of least favorite to more favorite. When working with a small group, you can pick a handful of cards, post them onto a board, and vote on favorites. You can get a lot of natural language in this way!

Some flashcards can be used to label things around your home or classroom, to help kids stay in the target language if they need something.

Tell a simple story in Spanish and use the flashcards to help fill in the details (how the character traveled, what they ate, what the weather is, etc.)

Use the flashcards as prompts for conversation. If working with Spanish beginners, most of the language needs to come from you. You can draw a flashcard from a pile without looking at it and tape it onto your forehead. Ask yes or no questions to the students to guess what it is (this is a fun way to review!). If you are working with more advanced students, they can also try this out.
If you are here because you want some traditional flashcards, it's okay! There's nothing wrong with having cards on hand so you and your child can sit together to flip through the pictures and say what they are.
I recommend doing as much as a possibly in context, but again, every little bit helps! Some kids thrive on that kind of review, and if you're a teacher whose students request activities to use at home, feel free to share these.
Free Printable Posters or Spanish Flashcards for Kids
Here are the topics I have so far. You can browse below to get a peek into what's included, or fill out the form and I will email all of them to you for free!
Food in Spanish
Numbers and Colors in Spanish
Farm, Zoo, Woodland, and Ocean Animals in Spanish
Common Objects in Spanish
Clothing in Spanish
Body Parts in Spanish
Feelings and Emotions in Spanish
If you are on the hunt for digital, interactive Spanish flashcards, you can also look into the Spanish Boom Cards I have available in my TpT shop. They are self-checking and include audio!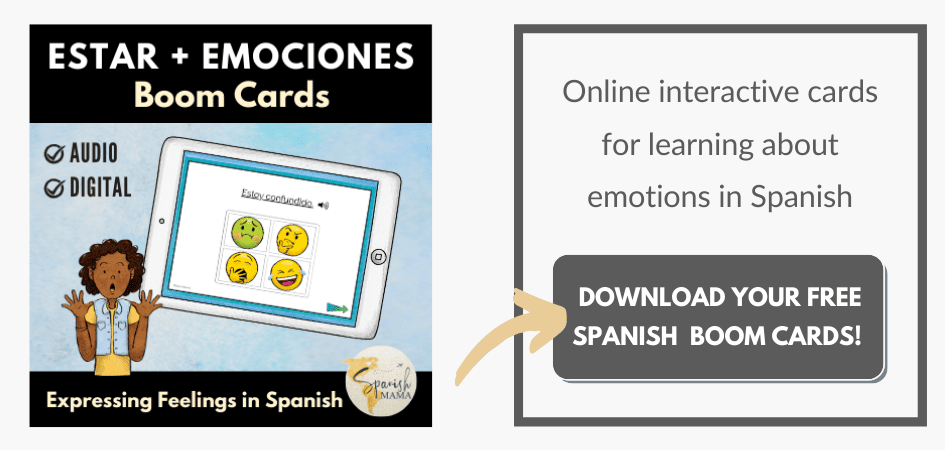 Flashcards for Food in Spanish
**If you download these Spanish flashcards for kids, please keep in mind that Spanish terms vary from region to region. I always try to pick general phrases, but my Spanish is influenced by Latin America and some terms reflect that.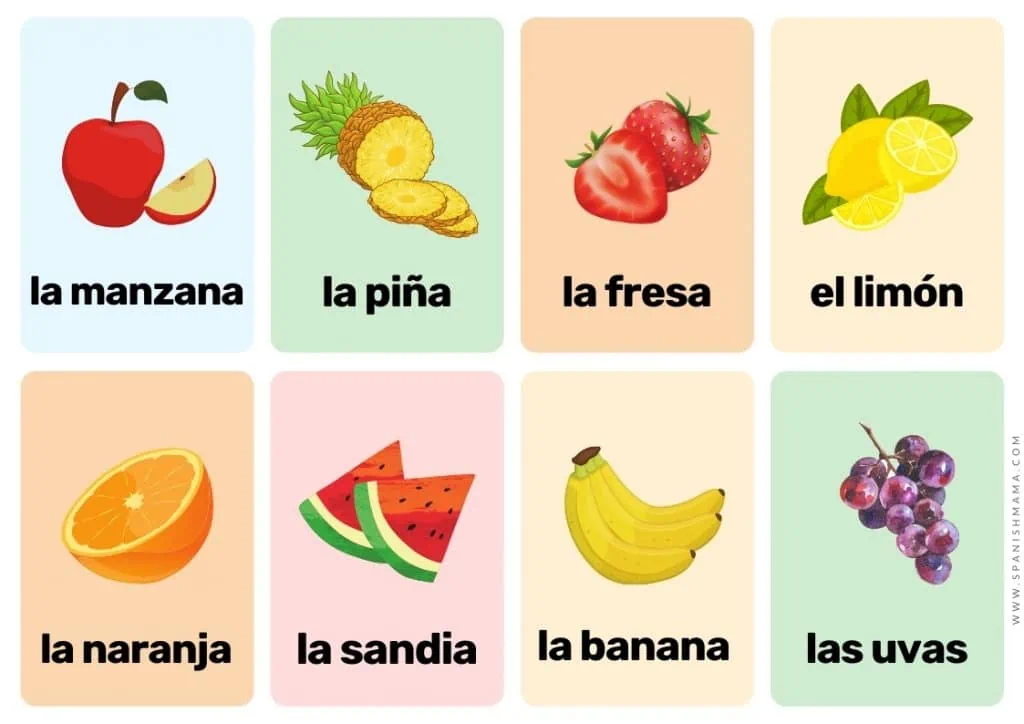 Flashcards for Numbers & Colors in Spanish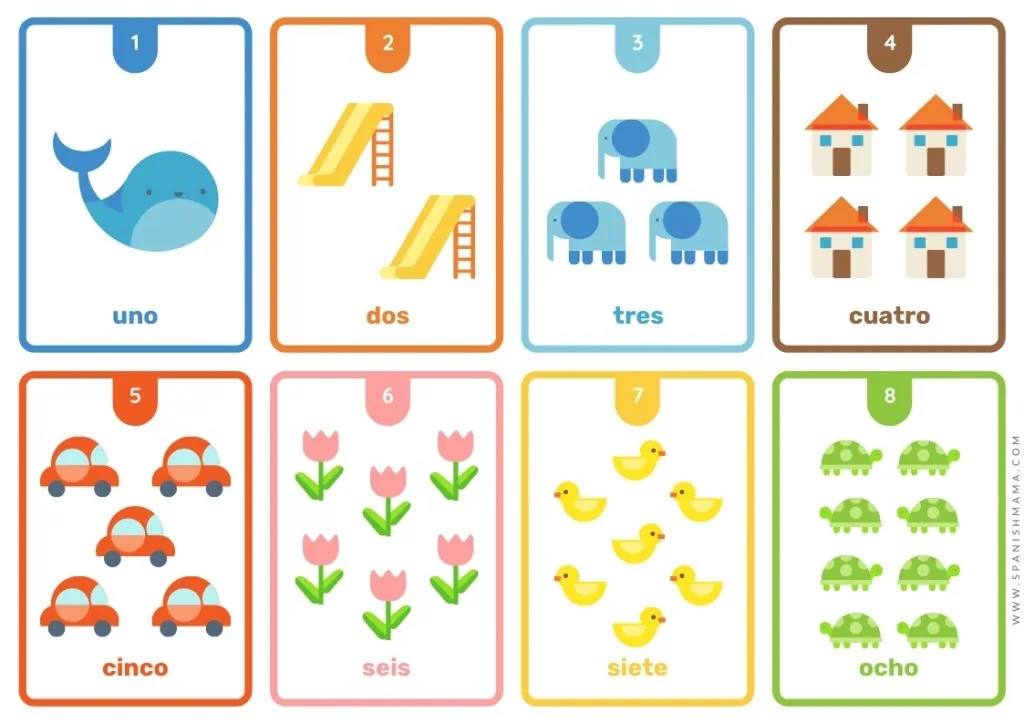 Flashcards for Animals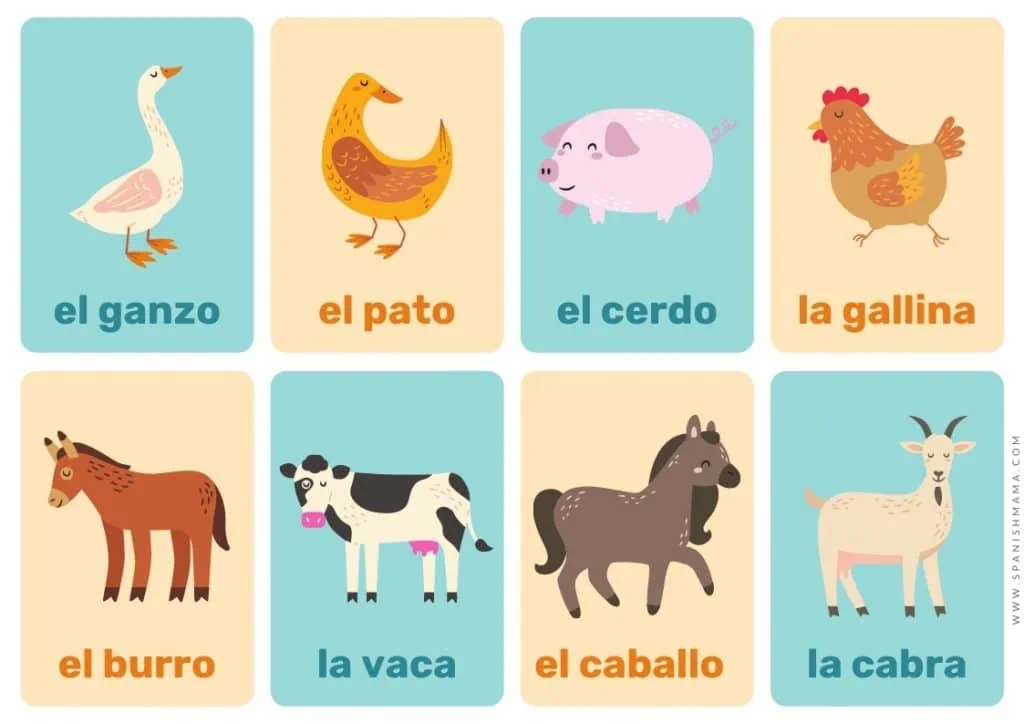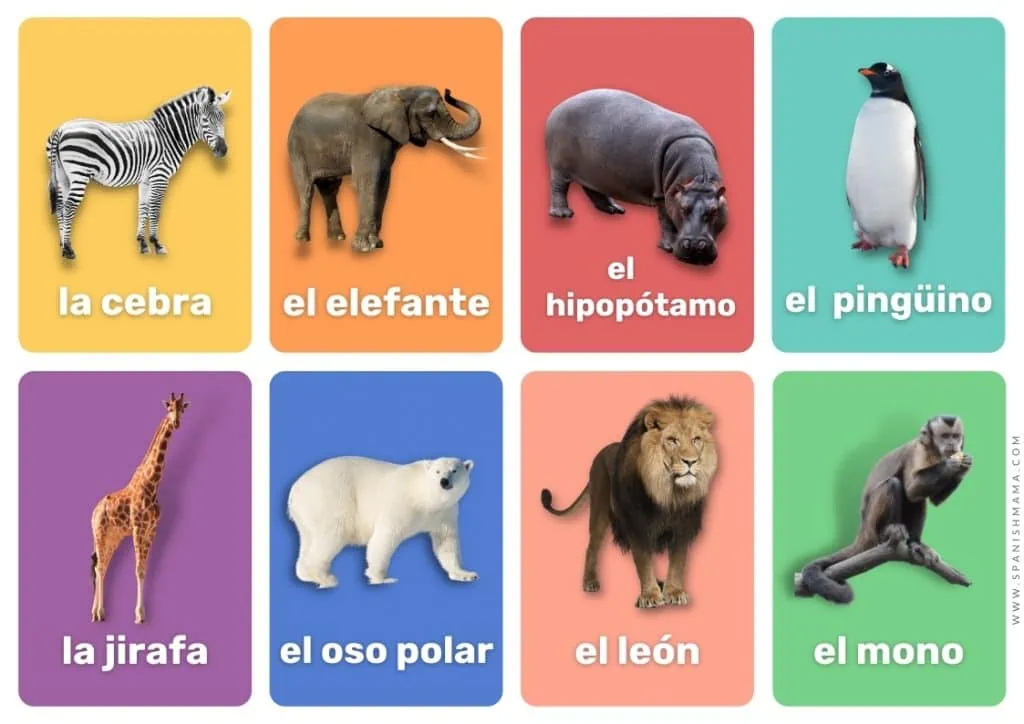 Flashcards for Common Objects in Spanish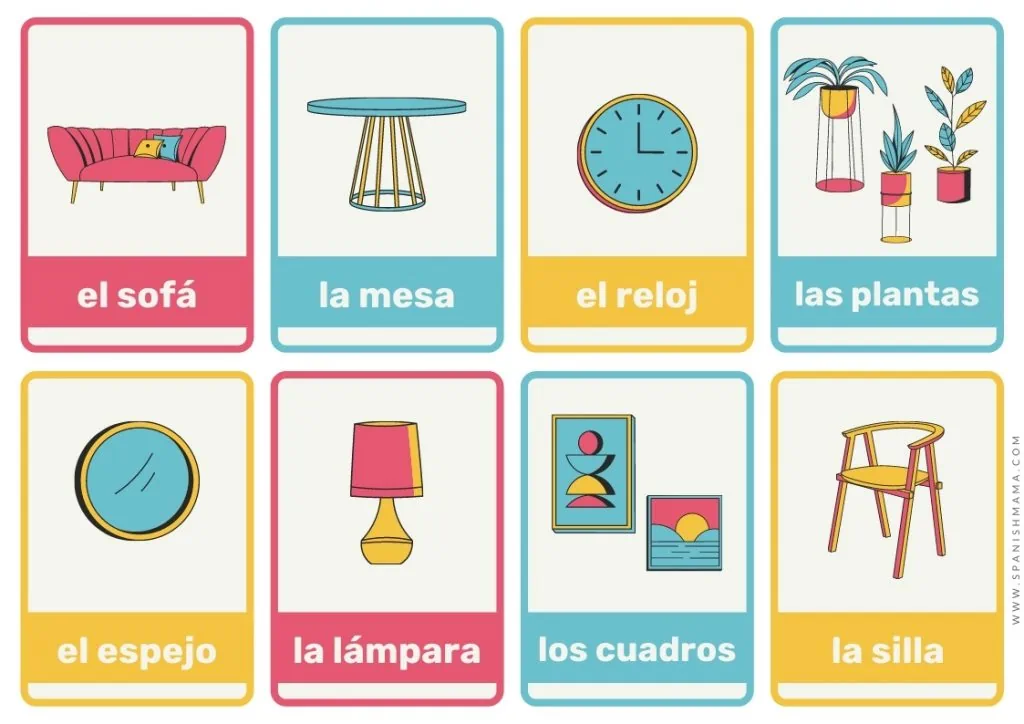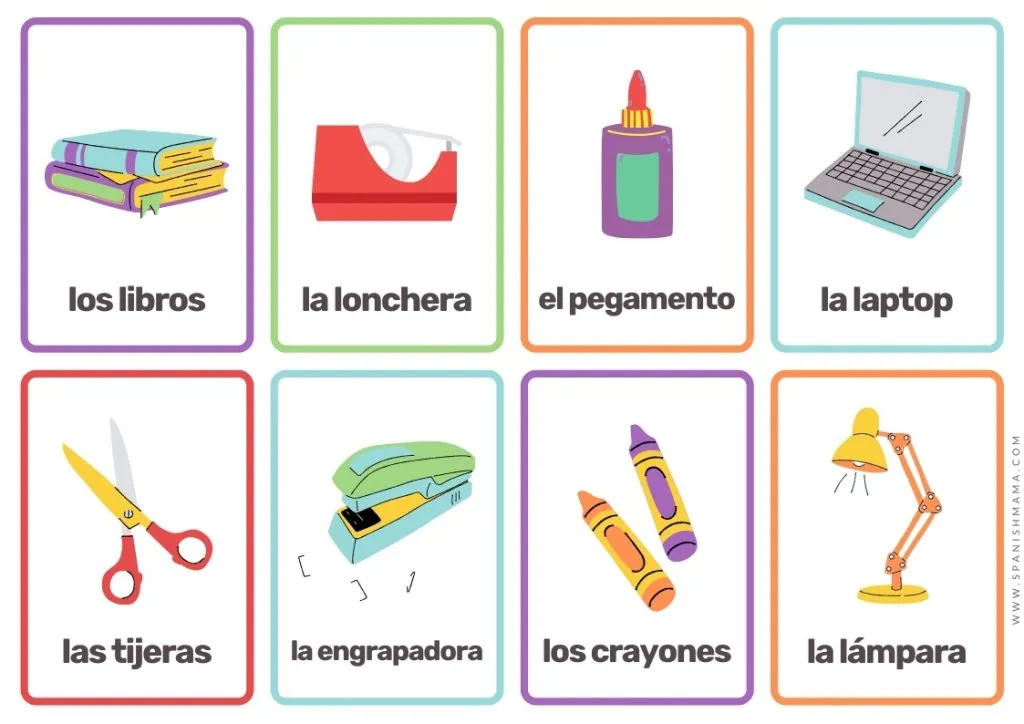 Flashcards for Clothing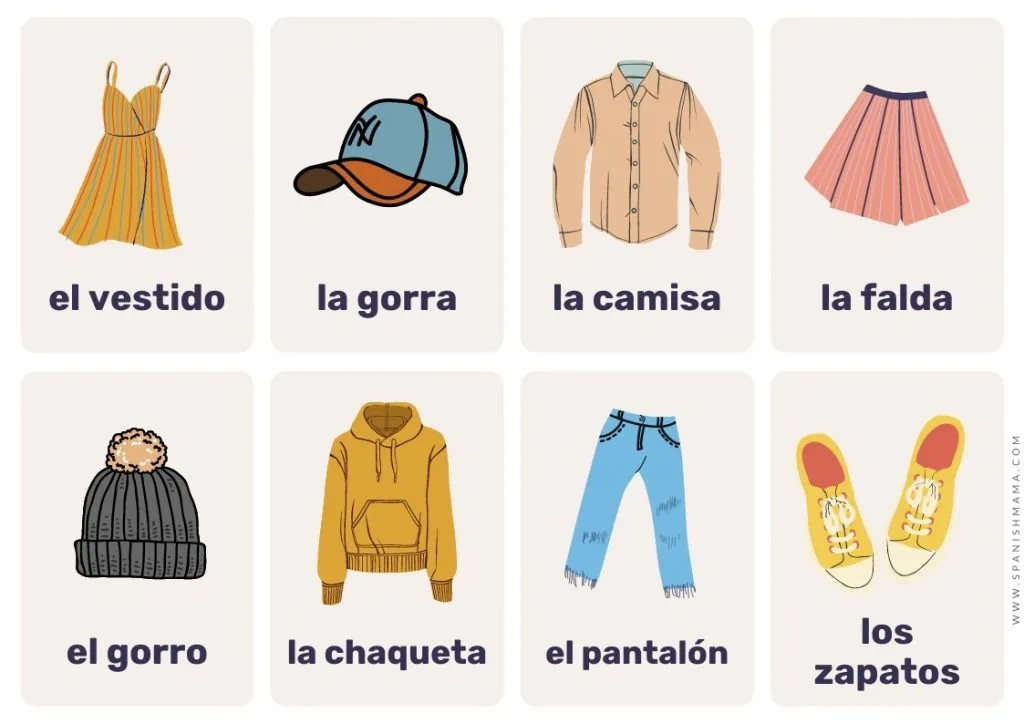 Flashcards for Body Parts in Spanish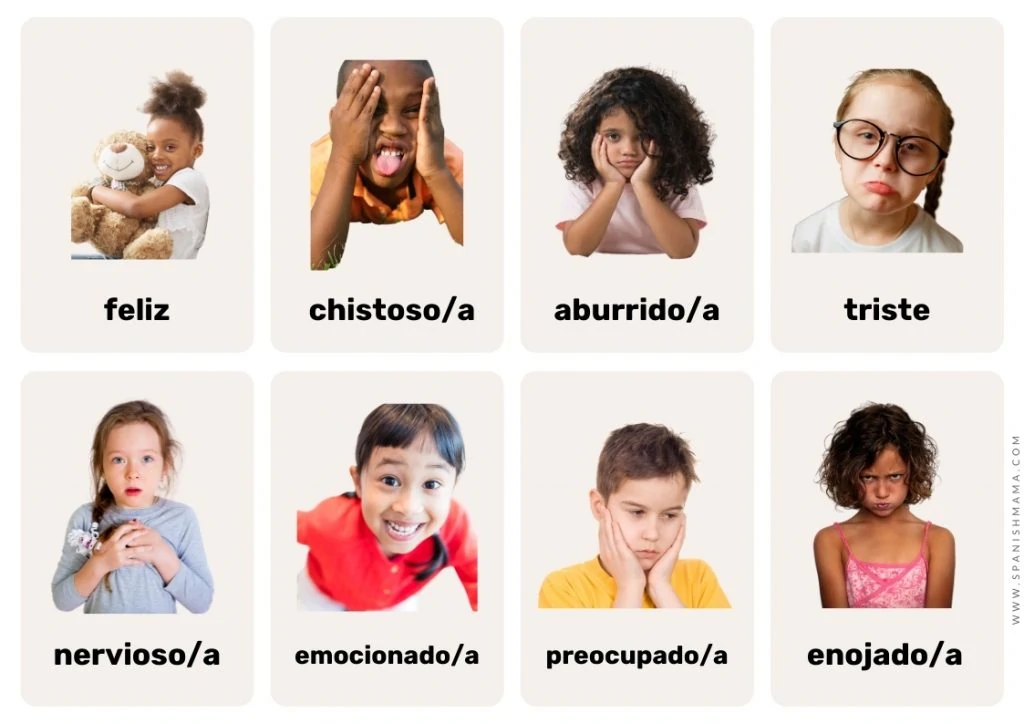 Flashcards for Feelings in Spanish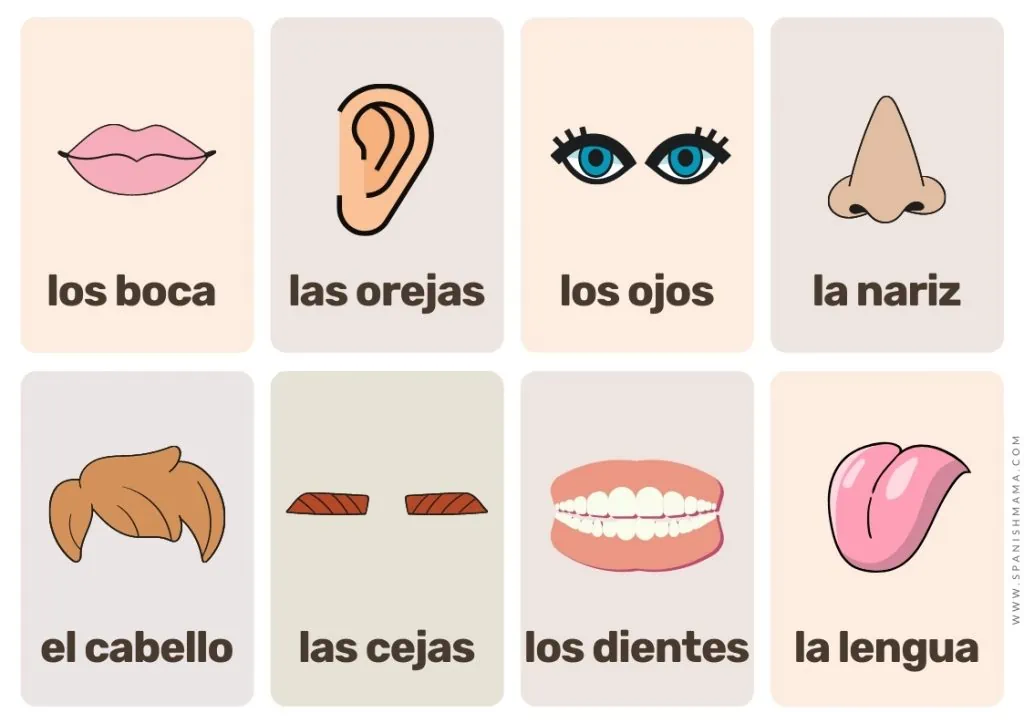 Flashcards for the Alphabet in Spanish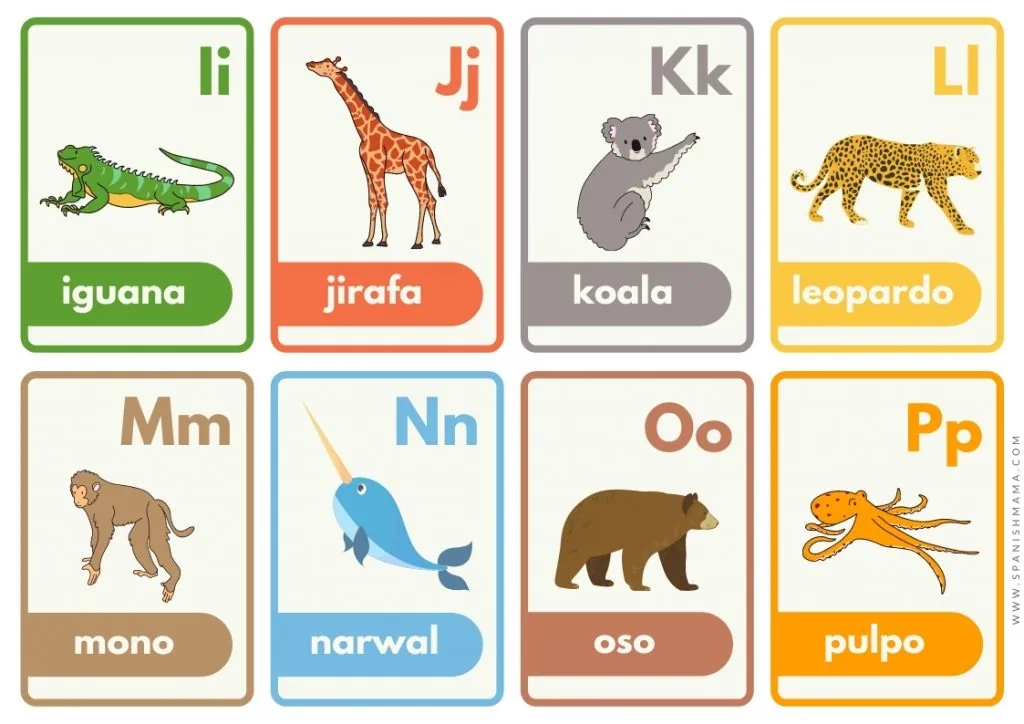 Flashcards for Vehicles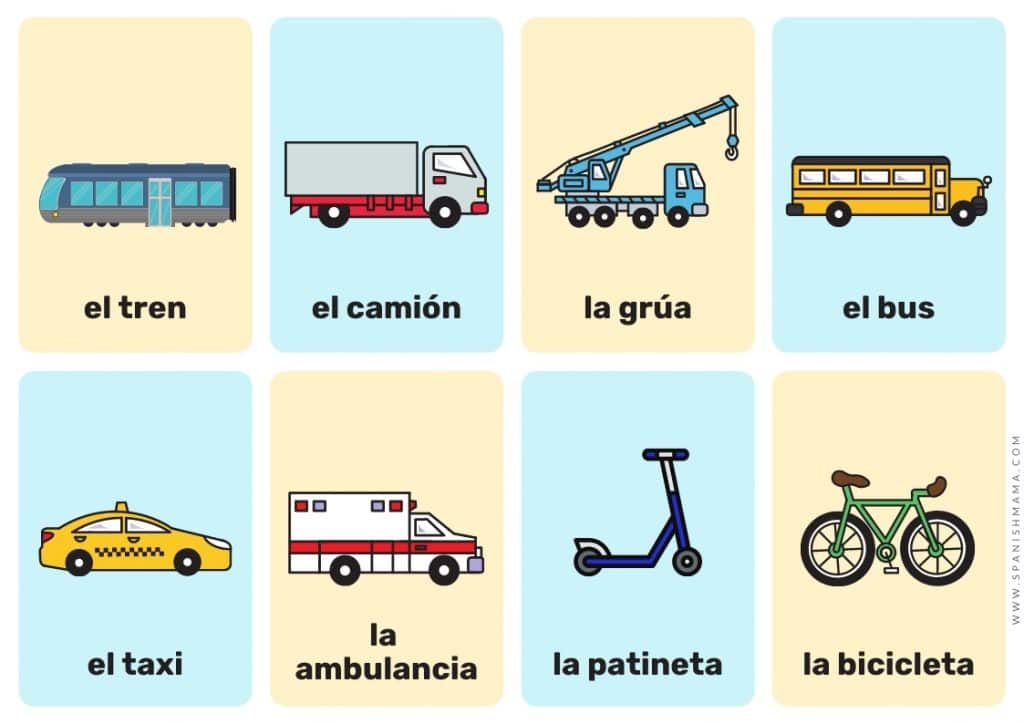 Hope these Spanish flashcards are helpful to you!