Cinco de Mayo Activities That Celebrate Real Culture
Inside: A collection of Cinco de Mayo activities and lessons for home or school.
Cinco de Mayo is a weird day if you're a Spanish teacher. On the one hand, you might recoil at the mass production of stereotypes: sombreros, margaritas, and moustaches will undoubtedly abound May 5th.
If you choose not to teach about Cinco de Mayo, I get it and respect it. There are many other cultural topics to dive into with your Spanish students!
On the other, hand, there's a huge interest in the day– Cinco de Mayo is only getting bigger each year in the United States. 
How about using the day to learn about Mexican culture beyond tacos and maracas? (You can make sure your students understand it's not  Mexico's independence day, too. That's September 16.)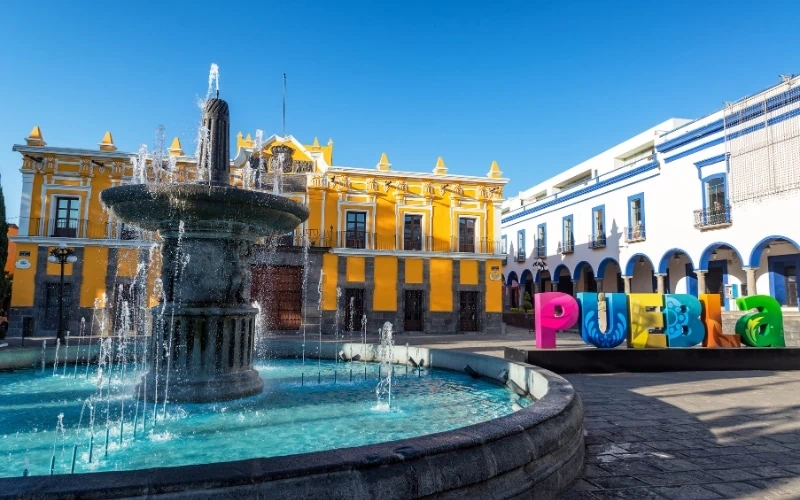 Related: What's So Bad About a Sombrero Selfie?
Content:

1. Why is it Celebrated in the U.S.?
2. Six Cinco de May Activities
3. Cinco de Mayo Preschool and Elementary Lesson Ideas
4. Cinco de Mayo Secondary Lesson Ideas
5. Cinco de Mayo Crafts for Kids
6. Classic Mexican Songs to Know
7. The Best Videos for Learning About Cinco de Mayo
8. The Real Story of Cinco de Mayo (The Battle of Puebla)
Why is Cinco de Mayo Celebrated in the United States?
Cinco de May– the 5th of May– commemorates the Battle of Puebla in 1862, between Mexico and France.
The explanation as to why Cinco de Mayo is celebrated so widely in the U.S. is a bit muddied. Some speculate the reasons go back to California during the war with France, the Chicano Power movement in the 60's, or beer companies that hijacked the holiday in the 80's. In some places, Latinos are proactively planning events and naming it "Semana de la Raza."
While the holiday may not be a big deal in Mexico–outside of Puebla, maybe– I think it makes sense to acknowledge the day within U.S. classrooms. Many Mexicans here have taken up the custom of celebrating Cinco de Mayo as a chance to celebrate their heritage and home country, with large festivals in states like Texas.
If you're unsure of the history behind the day or why it matter how we celebrate, I recommend reading these articles: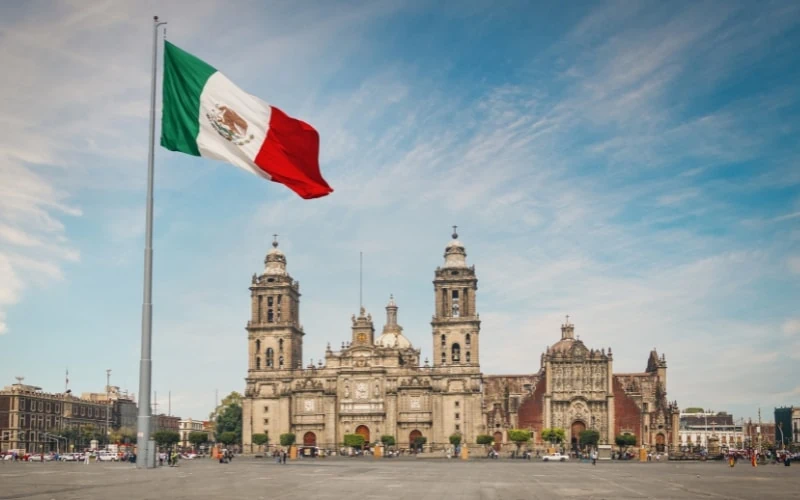 6 Cinco de Mayo Activities
Here are ideas for celebrating in a meaningful way!
1. Enjoy some Mexican music.
Music is an integral part of Mexican culture, and there's a variety of genres you can enjoy! Here are some of the top artists to try out: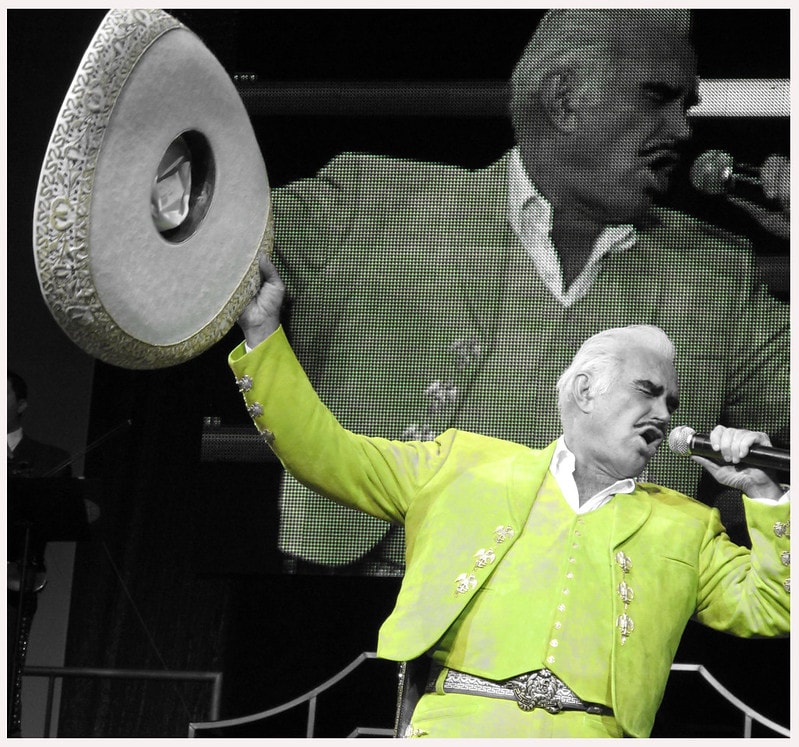 Juan Gabriel (a mix of mariachi music, ballads, ranchera, and pop)
Selena Quintanilla (the "Queen of Tejano Music", an infusion of cumbia, salsa, rock, and pop)
Vicente Fernandez (the "King of Ranchera Music")
Thalía (Latin pop)
Marco Antonio Solís (rancheras, ballads)
Julieta Venegas (pop/rock)
Carlos Santana (rock)
Los Tigres del Norte (norteño music)
2. Do a craft to learn about Mexican culture.
The classic Cinco de Mayo crafts you'll often see include ideas like making maracas or coloring pictures of Chile peppers and cacti. How about diving into some culture you or your kinds might not know about? Here are some ideas:
Make Papel Picado out of tissue paper
Print and color or decorate the Mexican flag
Create a portrait inspired by Frida Kahlo
(or grab my free printable coloring pages)
Make a paper mache piñata
3. Learn some Spanish!
Here are some phrases to get started:
Hola – Hello
Buenos días – Good morning
Buenas tardes – Good afternoon
Buenas noches – Good evening/night
¿Cómo estás? – How are you?
Estoy bien, gracias – I'm fine, thank you.
¿Cómo te llamas? – What's your name?
Me llamo… – My name is…
Mucho gusto – Nice to meet you.
Adiós – Goodbye
Por favor – Please
Gracias – Thank you
De nada – You're welcome
Now, those are pretty commonly known phrases. If you want to take it up a notch, check out this list of Spanish Learning Apps!
4. Make or enjoy some authentic Mexican food.
If you've only tried Tex-Mex versions like flour burritos stuffed with ground beef, cheese, lettuce, and sour cream, it's time to expand your horizons!
Here are some famous Mexican dishes to try out:
Tacos al pastor (porktacos) with fresh corn tortillas
Flan (a sweet custard-type dessert)
Tres Leches (a cake made with three kinds of milk)
Pozole (soup made with hominy corn)
Elote (corn on the cob with chili powder or other toppings)
Mole poblano
Pico del Gallo (a yummy dip made of tomatoes, onions, avocados, and other ingredients)
Horchata
This is a great time to support local businesses that serve authentic Mexican food!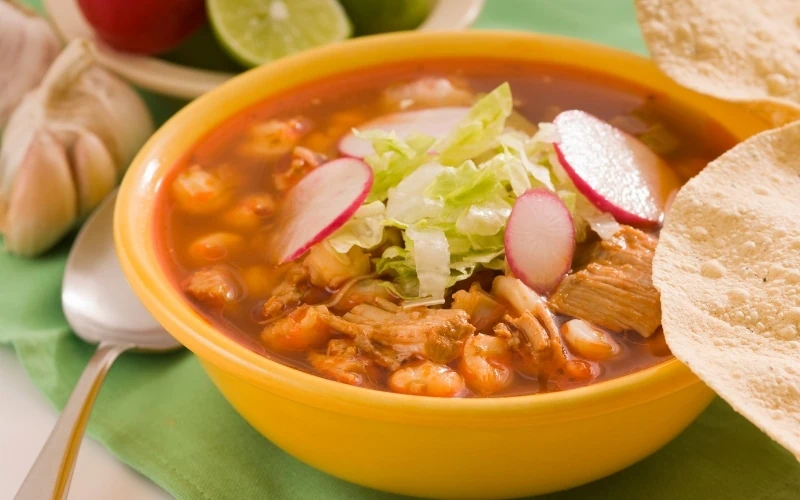 5. Make some authentic decorations.
If you are going to host a fiesta, think of ways to educate your guests on Mexico. Here are some decorations just for that!
Papel Picado
Papel picado is common for real Mexican holidays like Dia de Muertos and other celebrations!)
Mexican geography
This could include the Mexican flag and maps of Mexico
Paper tissue flowers
Mexican art
You could feature works by famous artists such as Frida Kahlo, Diego Rivera, David Alfaro Siqueiros, and Carlos Mérida.
6. Watch a Mexican movie.
Immerse yourself in Mexican cinema by discovering a classic or new movie. Here are some of the best Mexican movies (:
Coco
Of course we have to include this Pixar hit for families! Learn all about Day of the Dead while you watch, as well.
Cantinflas
Try a movie starring Cantinflas, the legendary 20th century Mexican actor, for a classic slapstick film.
Amores Perros
This is a gritty movie from the year 2000, starring Gael García Bernal and nominated for an Oscar.
Roma
This is a newer Mexican drama that won an Oscar.
Instructions Not Included
If you're in the mood for a comedy, this is a funny and heartwarming movie.
PreschooL and Elementary Lesson Ideas
Here are some resources for studying Cinco de Mayo with students: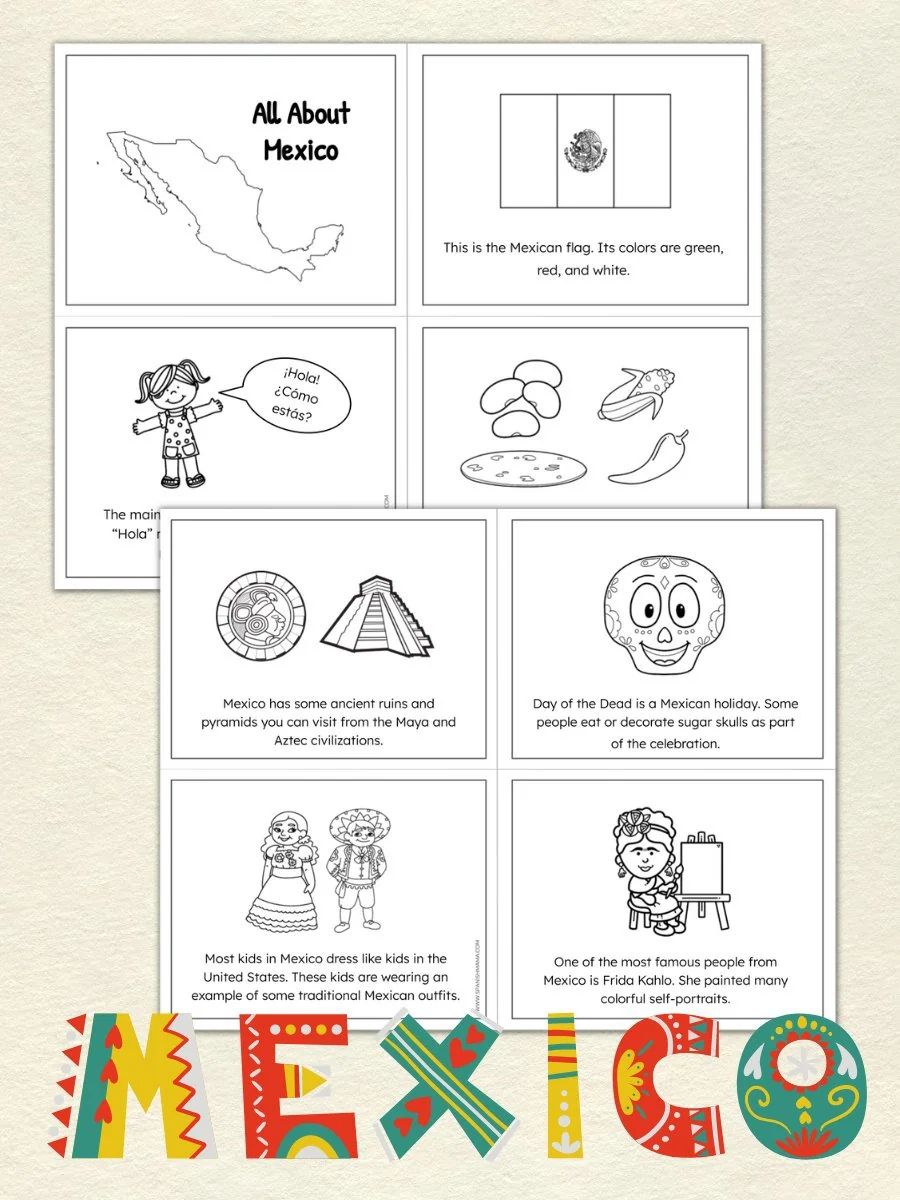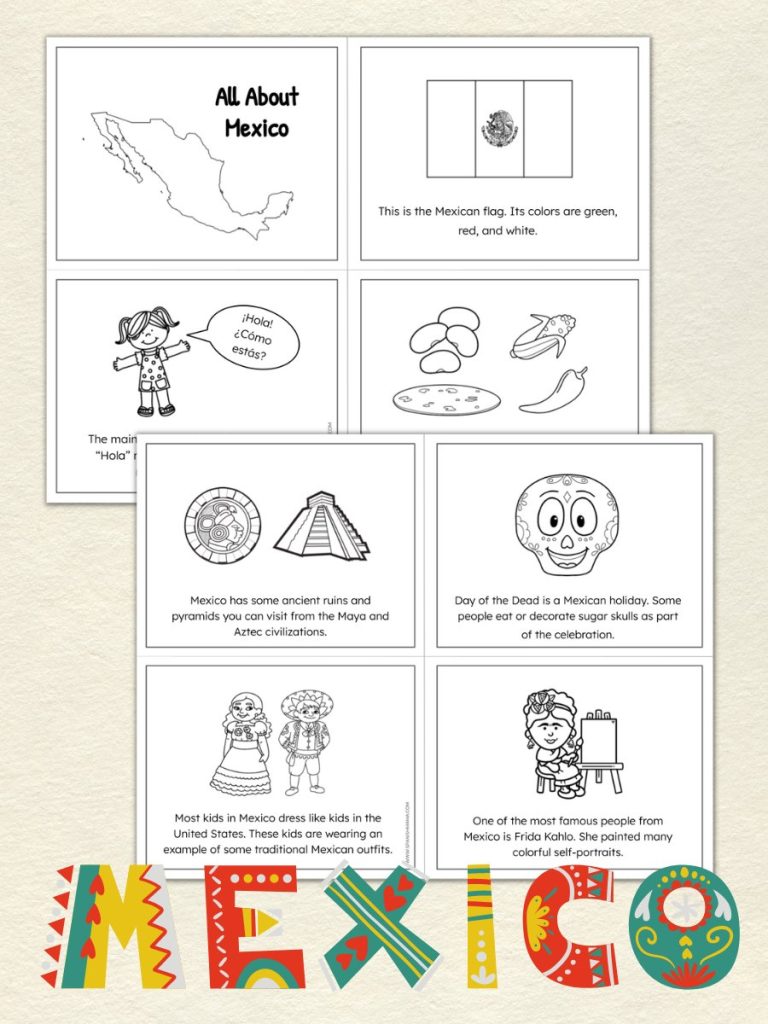 1. Learn About Mexico
2. Learn About Music
3. Learn About Frida Kahlo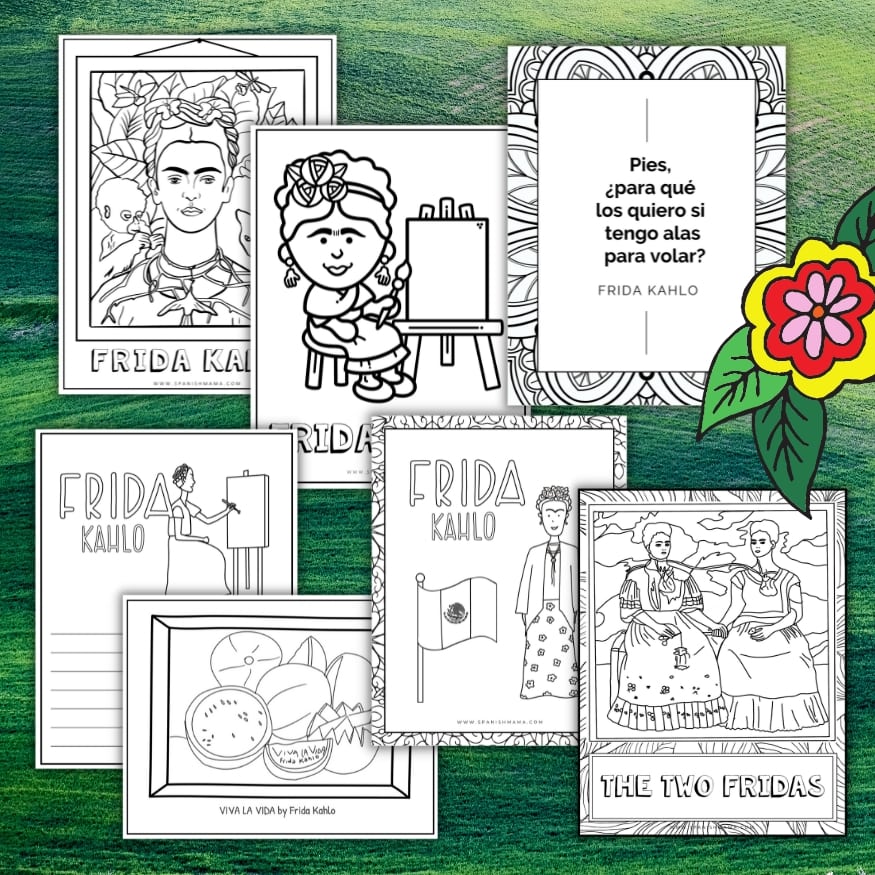 4. Learn about the Battle or City of Puebla
5. Learn Facts About Cinco de Mayo
Here is a free activity pack for kids to read and learn about Cinco de Mayo (English, 2nd – 5th grade).
Another free reading with activities for upper elementary and up (English, 4th – 8th grade).
Cinco de Mayo Secondary Lessons
Here are some free lesson aids and printables:
1. Teach About the Meaning of Cinco de Mayo (and bust some myths)
2. Highlight Focus on Authentic Mexican Culture
Choose to highlight authentic Mexican culture in general. If you do this, you can study how Cinco de Mayo was latched onto by Chicano activists in the 60's, and has become a time to celebrate Mexican heritage (or even Latino in general).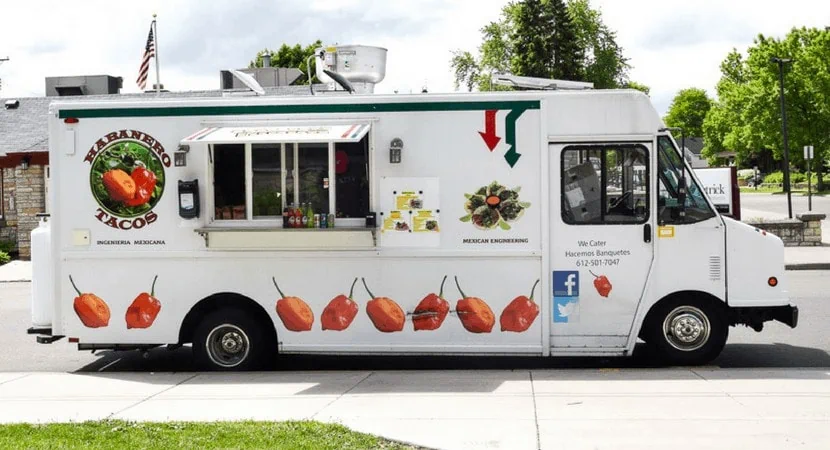 3. Learn about La Batalla de Puebla.
I have a bunch of videos below that introduce the battle and it's significance
CINCO DE MAYO CRAFTS FOR KIDS
If you choose to use Cinco de Mayo as a way to celebrate the best of Mexican culture, here are some printables and crafts that get beyond sombreros and stay more in touch with actual culture and history.
Free mini-book about Mexico from Fun for Spanish Teachers
8 Kid-Friendly Cinco de Mayo Activities from Kid World Citizen
Frida Kahlo Activities and Free Printables for All Ages
Folk Art: Amate Painting from Kid World Citizen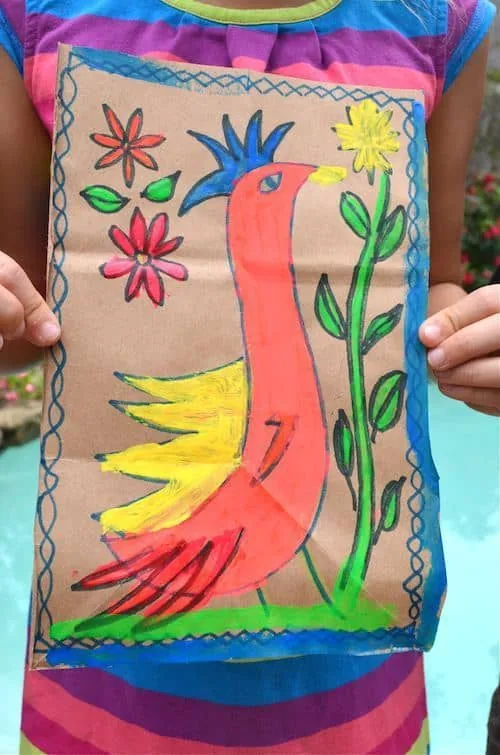 Make Paper Plate Masks from Jumpstart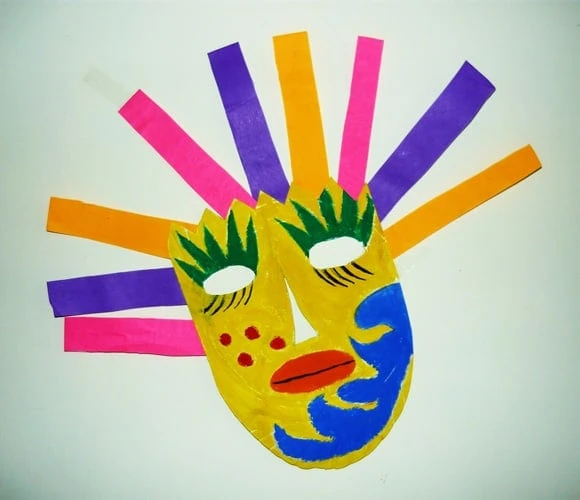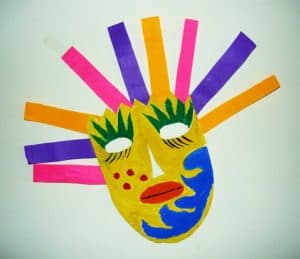 Learn about the Mexican Flag from Kid World Citizen
Mexican Inspired Yarn Art from Education.com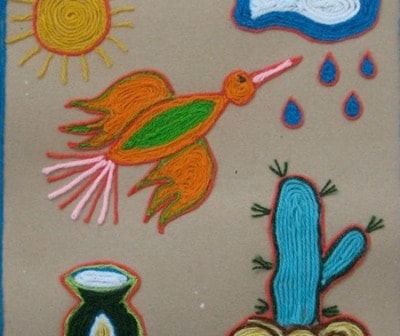 Make Ojos de Dios from Be Brave Keep Going
Mexican Tooling Art from KinderArt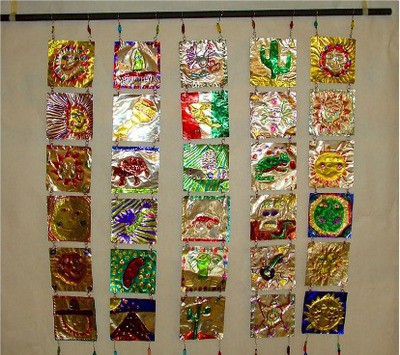 Make tissue paper flowers:
Make papel picado:
Classic Mexican Songs
May is the perfect month to highlight some authentic Mexican songs. While the rest of the U.S is eating chips and salsa (and thinking they're celebrating Mexico's independence), your students can highlight rich Mexican music with deep cultural roots. There are a TON of good songs; here are a few classics I love.
Cielito Lindo
Los Caminos de la Vida
México Querido y Lindo
Como La Flor
Cinco de Mayo Videos in Spanish
Here are a variety of videos that explain the story behind the Battle of Puebla and how the holiday has grown into what it is now, both in Spanish and English.
5 de Mayo (Battle of Puebla) Batalla de Puebla
Conoce la Historia de la Batalla del 5 de Mayo en Puebla
Historia de la Batalla de Puebla
Batalla de Puebla para Niños
Cinco de Mayo Videos in English
The Real History of the Cinco de Mayo
Ask History: Cinco de Mayo
Overview of Cinco de Mayo
What Cinco de Mayo is All About
Mexican Culture in the US
What is the History Behind Cinco de Mayo?
Cinco de Mayo and the Battle of Puebla are related, but they are not exactly the same thing. The Battle of Puebla took place on May 5, 1862, in Puebla, Mexico. It was fought between the Mexican army and the French army.
At the time, France was ruled by Napoleon III. Mexico's president Benito Juárez had defaulted on debt payments to France, and in response, France sent troops to invade Mexico.
The Mexican army, led by General Ignacio Zaragoza, fought back and won the battle. The Battle of Puebla was important because it showed that a smaller army could defeat a larger one, and it gave hope to the Mexican people.
Today, May 5th is celebrated as Cinco de Mayo in parts of Mexico and the United States to commemorate this important victory. It is not a national holiday, but it is becoming a widely recognized celebration of Mexican-American culture.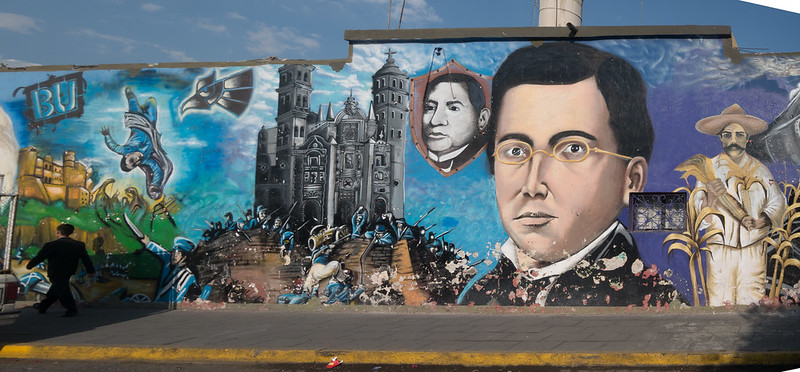 Is Cinco de Mayo Mexico's Independence Day?
No, Cinco de Mayo is not Mexico's Independence Day. Mexico's Independence Day is celebrated on September 16th and commemorates the start of Mexico's war for independence from Spain in 1810.